Play

Play Next

Add to queue
Play

Play Next

Add to queue

777 plays

Play

Play Next

Add to queue

185 plays

Play

Play Next

Add to queue

4,753 plays

Play

Play Next

Add to queue

1,833 plays
Genre: Hardcore / Thrash

Location ROCKLAND COUNTY, Un

Profile Views: 88258

Last Login: 1/20/2013

Member Since 9/25/2006

Website www.undividedny.com

Type of Label Unsigned

Bio

Undivided is an underground New York band formed by the founder, guitarist, and frontman - Dante Scioscia. His powerful vocals and skull crushing guitar riffs bring a huge intensity to Undivided's sound. During his writing for the band's first full length album, "Until Death", Dante came across Max Velez and Nick Koykas through Hollow Recording Studios in Pomona, NY. Max's heavy lead and backup vocals combined with his solid groove bass lines made him a perfect fit for the band. Nick Koykas added to this sound with his unmatched feel and mind bending solos. The last piece of this new lineup came in the form of drummer Joe Dooling. Joe's percussive power and solid timing makes him a perfect balance for Undivided. In 2009 the band released their first full length album - "Until Death" - and played shows all over New York and New Jersey and Europe to promote it. Undivided has just finished recording it's second full length album , and are currently shopping for distribution and or label . look for it to be released early 2012

Members

DANTE SCIOSCIA - Vocals + Guitars MAX VELEZ - Vocals + Bass NICK KOYKAS - Lead Guitars JOE DOOLING - Drums FRANK VATURINA - Drums (2009 cd)

Influences

Sounds Like
03:51 | 230 plays | Oct 16 2010
Bio: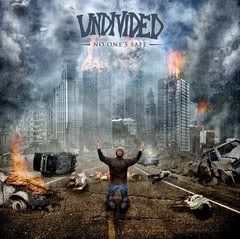 1. NO ONE'S SAFE
2. THE LINE'S BEEN CROSSED
3. NEVER FORGET
4. THE REBIRTH OF THE RIGHTEOUS
5. SOME C**T IN A S.U.V.
6. IF YOU ONLY KNEW
7. 4 FOR 25
8. WHY YOU RUNNING
9. APOLOGY UNWANTED
10. WORDS OF WISDOM
11. JUST WALK AWAY
12. KEEP IT TO YOURSELF
13. BURIED IN THE PAST (INSTRUMENTAL)
14. ALONE FOR A REASON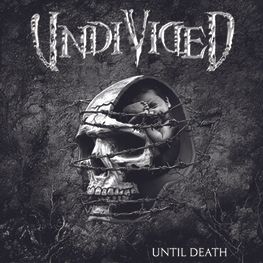 1. NO HOPE
2. THANKS FOR NOTHING
3. DONT COME NEAR US
4. CAUGHT ON THE OUTSIDE
5. AMERICAN BURNOUT
6. THE TIME IS TODAY
7. YOU'RE JUST A MEMORY
8. LEFT TO ROT
9. UNTIL DEATH
10. WELCOME HOME *bonus track*
11. ONE THING I'VE GOT *bonus track*
12. VENDETTA *bonus track*

RECORDED AT HOLLOW RECORDING STUDIO
PRODUCED BY JOE HOLLOW
ORIGINAL ARTWORK BY METAL ARTIST JUMALI KATANI.
BAND LOGO BY LORD CRUSAN.

Member Since:
September 25, 2006
Influences:
DANTE SCIOSCIA
vocals + guitars




MAX VELEZ
vocals + bass




NICK KOYKAS
lead guitars




JOE DOOLING
drums
Sounds Like:

UNDIVIDED is now available on iTunes all over the world.

iTunes U.S.
iTunes Australia/N.Z.
iTunes Canada
iTunes UK/European Union
iTunes Japan
UNDIVIDED is also available at these stores for download.

Rhapsody
Napster
Amazon MP3