No recent updates in this category.
Why not...
Vagabond Vagabond hasn't earned any badges yet... have you?
General

..

..


A great place with great coffee!

..

Proudly serving PT's Coffee

Music

The background music is ecclectic but not overbearing. The atmosphere is comfortable but exciting. We are located smack dab in the middle of Delano where Wichita grew up as a cow town!






..

Books

Books line the shelves around the room. Magazines, newspapers, reference books, and a computer ensure that one will never run out of ways to get information!

..

..




Heroes

Our Artists are our heroes! The Vagabond serves as an art gallery for local artists. The art changes monthly. Come in and check out the amazing work that is displayed.

If you are interested in displaying your work, see the barista on duty to find out who to contact. ....
About me:
..
..
Located in the heart of Wichita's historic Delano, right under the clock tower.

We are a full service bar and coffee shop featuring speciality coffee drink and martinis, a great wine list, free wireless internet access, as well as a computer free for customers without laptops to use! A front patio and covered back deck are very popular with our patrons.

..
..


..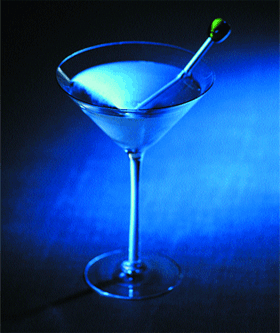 ..

..
..

Our customers and employees are quite diverse. It is not unusual to see a group of businessmen at one table while the other tables are filled with students studying, writers on their laptops, partiers enjoying themselves, and lawyers doing paperwork. Everyone is welcome at the Vagabond.
Who I'd like to meet:
Anyone looking for a great place to hang out is welcome. Contact us at (316) 303-1110
..
Now serving pizza
..
Come in and have a tasty pizza!
..




If you want to add The Vagabond to your Facebook, follow this "profile badge"









If you want to add The Blue Lounge to your Facebook, follow this "profile badge":




If you want to add The Blue Lounge to your Myspace, follow this link.
myspace.com/blueloungebar




....
Status:

Single

Here for:

Networking, Friends

Hometown:

Wichita

Zodiac Sign:

Scorpio

Smoke / Drink:

Yes / Yes

Occupation:

Coffee Shop