Play

Play Next

Add to queue
Play

Play Next

Add to queue

736 plays

Play

Play Next

Add to queue

7,742 plays

Play

Play Next

Add to queue

1,945 plays

Play

Play Next

Add to queue

6,382 plays
Genre: Death Metal / Gothic / Progressive

Location Reims, Champagne-Ardenne, Fr

Profile Views: 58996

Last Login: 1/28/2013

Member Since 3/27/2006

Type of Label Unsigned

Bio

Veil of Mist was founded in October 2004 in Reims (North-Eastern France). At the origin of the band forming is the long-standing collaboration between Frederic (guitar) and Jean-Baptiste (bass), which started in the band Dereliction in 1999 but when that band split up in 2001, nothing concrete could be done until they met Gautier (drums). Then the band started to rehearse during the fall 2004 with a female singer and a second guitarist who left the band a few months later. .. The band was set in full working order again from June 2005 when they were joined by Malou (vocals) who enabled them to put the final touches to their first songs. .. Four of them are available on the first demo of the band entitled "Industry of Guilt" released October, 25th, 2006. Since then, the band has been playing live as often as possible in France and abroad. They recorded three new songs in August 2007 among which two were put online by the end of the year. That's the "Dangling Hopes" demo that has been released on CD sometime ago. Voiceless again for a few months in 2008, they were joined by Valentin (guitars) during summer and helped by two successive singers for shows. They are now working on new material with Nadège, their new singer, and Arthur, their new guitarist, planning to record a full-length album during the coming year. .. Moreover VEIL OF MIST is open to any gig offer !

Members

Nadège Antonini - Vocals, Frédéric Carcelle - Guitars, Arthur Hubert - Guitars, Jean-Baptiste Frichet - Bass, Gautier Tremlet - Drums

Influences

Septic Flesh - Katatonia - The Gathering - Flowing Tears - Lacuna Coil - Dream Theater - Vanden Plas - Gehenna - Immolation - Shape of Despair - Evoken - Yearning - End of Green - Red Harvest - Misanthrope - Angra - Metallica - The Beatles - and many many more... .. ..

Sounds Like
Bio:
Veil of Mist was founded in October 2004 in Reims (North-Eastern France). At the origin of the band forming is the long-standing collaboration between Frederic (guitar) and Jean-Baptiste (bass), which started in the band Dereliction in 1999 but when that band split up in 2001, nothing concrete could be achieved until they met Gautier (drums). Then the band started to rehearse in fall 2004 with a female singer and a second guitarist who left the band a few months later.
The band was set in full working order again from June 2005 when they were joined by Malou (vocals) who enabled them to put the final touches to their first songs.
Four of them are available on the first demo of the band entitled "Industry of Guilt" released October, 25th, 2006. Since then, the band has been playing live as often as possible in France and abroad. They recorded three new songs in August 2007 among which two were put online by the end of the year. That's the "Dangling Hopes" demo that has been released on CD sometime ago. Voiceless again for a few months in 2008, they were joined by Valentin (guitars) during summer and helped by two successive singers for shows. They are now working on new material with Nadège on vocals and Arthur on the second guitar planning to record a full-length album during the coming year.
Moreover VEIL OF MIST is open to any gig offer !
Members: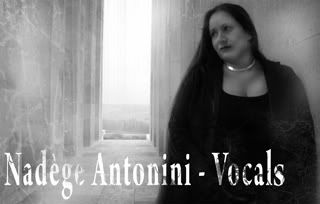 "Industry of Guilt" CD:
5 euros (postage to the EU included)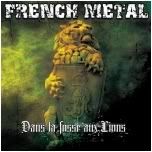 "Compilation French Metal: Dans la fosse aux lions" CD:
Featuring the unreleased track: "Facing the dark"
5 euros (postage to the EU included)