Play

Play Next

Add to queue
Play

Play Next

Add to queue

16,031 plays

Play

Play Next

Add to queue

9,510 plays

Play

Play Next

Add to queue

9,828 plays

Play

Play Next

Add to queue

5,856 plays

Play

Play Next

Add to queue

13,177 plays
Genre: Grime / Rap

Location North London, London and South East, UK

Profile Views: 250727

Last Login: 5/28/2009

Member Since 11/27/2006

Website marvellmusic.wordpress.com

Record Label Alwayz Recording

Type of Label Indie

Bio

.. .. .. .. .... .. .. .. .. .. .. .. .. .. .... .. .. ..Bio .... The name's Vertex, it means the highest point of anyting and I feel that where I am in everything i do. I was born and raised in North London. I've been writing and making music properly for about 3 years now, Ive only just started to take it seriously now. I'm blessed with Multi talents; as well music I can also direct videos. .... My group Marvell consists of 2 other talented artistd 'Double S', 'Shocka' and 1 DJ 'DJ Limit'. We are actually signed to Alwayz Recording and they are pushing us out alongside Chipmunk and a Singer called Anisa. We are a group of naturally talented music artists, who grew up in the same residential area, with the same vision and drive to make music which speaks for the streets which sets us apart from other similar collectives. Keep your ears & eyes open, watching out for us because were heading to the top quicker than a 1 minute man. Lol. Check out our myspace – www.myspace.com/marvelluk .... Double S has Recenlty just put out his mixtape "Moneys Da Motive" and it is doing very well. Me and Shocka have also put out a Mixtape but it was an joint Mixtape Called "Late Arrival" which is came out 13th October and was in HMV, Zavvi and other Major stores. You can also get Late Arrival at your local independent store so look out for it and buy it. Late Arrival explains everything about our status in the scene at that point. I dont want to give evrything away so Cop the cd and enjoy the concept. .... My aim is to pioneer both the music and the video production scene in the space of 2 years for keep your eyes on me I'll be EVERYWHERE! .. .. .. ..</a?

Members

.... Vertex...... & ..Double S and Shocka.... ****Marvell****

Influences

.. ........................ ........ .. .. .. .. .. .. .. .. .. .. .. .. .. **NEW** MARVELL - MARVELL FM (HOOD VID) .... .. .. .. .. .. .. .. **NEW** MARVELL ON WESTWOOD .. .. .. .. .. .. .. .. .. Chip Diddy Chip - Chipmunk.. Director : Vertex .. .. .. .. .. .. .. .. .. MARVELL FM OUT NOW .. .. .. ....

Sounds Like
No recent updates in this category.
Why not...
Bio:
.. .. ..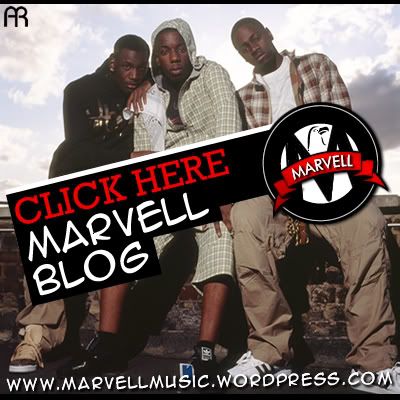 Bio

The name's Vertex, it means the highest point of anyting and I feel that where I am in everything i do. I was born and raised in North London. I've been writing and making music properly for about 3 years now, Ive only just started to take it seriously now. I'm blessed with Multi talents; as well music I can also direct videos.
My group Marvell consists of 2 other talented artistd 'Double S', 'Shocka' and 1 DJ 'DJ Limit'. We are actually signed to Alwayz Recording and they are pushing us out alongside Chipmunk and a Singer called Anisa. We are a group of naturally talented music artists, who grew up in the same residential area, with the same vision and drive to make music which speaks for the streets which sets us apart from other similar collectives. Keep your ears & eyes open, watching out for us because were heading to the top quicker than a 1 minute man. Lol. Check out our myspace –
www.myspace.com/marvelluk
Double S has Recenlty just put out his mixtape "Moneys Da Motive" and it is doing very well. Me and Shocka have also put out a Mixtape but it was an joint Mixtape Called "Late Arrival" which is came out 13th October and was in HMV, Zavvi and other Major stores. You can also get Late Arrival at your local independent store so look out for it and buy it. Late Arrival explains everything about our status in the scene at that point. I dont want to give evrything away so Cop the cd and enjoy the concept.
My aim is to pioneer both the music and the video production scene in the space of 2 years for keep your eyes on me I'll be EVERYWHERE!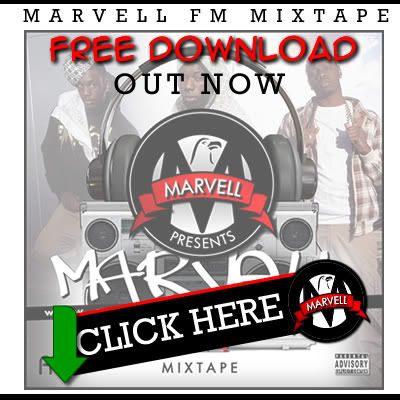 ..
Member Since:
November 27, 2006
Members:
Vertex
&

Double S and Shocka

****Marvell****
Influences:
................
**NEW** MARVELL - MARVELL FM (HOOD VID)
**NEW** MARVELL ON WESTWOOD
Chip Diddy Chip - Chipmunk
Director : Vertex
MARVELL FM OUT NOW
Record Label:
Alwayz Recording
txt 3904 to 81700 on AKA to see MARVELL VID has 5224 friends.