No recent updates in this category.
Why not...
Victoria ... the "Mermaid with Heart" hasn't earned any badges yet... have you?
General

"To reach a great height
a person needs to have great depth."

~Unknown~

"Don't ask yourself what the world needs; ask yourself what makes you come alive. And then go and do that. Because what the world needs is people who have come alive."

~Howard Thurman~

"To be nobody but yourself --
in a world which is doing its best night and day,
to make you everybody else --
means to fight the hardest battle
which any human being can fight;
and never stop fighting."

~e. e. cummings~

"We are more than what we do ... much more than what we accomplish ... far more than what we possess."

~William Arthur Ward~

"Twenty years from now you will be more disappointed by the things that you didn't do than by the ones you did do. So throw off the bowlines. Sail away from the safe harbor. Catch the trade winds in your sails. Explore. Dream. Discover."

~Mark Twain~

"Music washes away from the soul the dust of everyday life."

~Red Auerbach~

"The eye sees a thing more clearly in dreams
than the imagination awake."

~Leonardo Da Vinci~

"The hunger for love
is much more difficult to remove
than the hunger for bread."

~Mother Teresa~

Victoria ... the "Desert Mermaid"?

As you may have guessed, Victoria's a "FISH OUT OF WATER" in the "LAND OF ENCHANTMENT" since there aren't too many MERMAIDS living in the DESERT!

Victoria cherishes FAMILY and FRIENDS ... practices EMPATHY and COMPASSION ... and seeks a life filled with TRAVEL, ADVENTURE, PASSION, PEACE, LOVE, HAPPINESS, MEANING, and PURPOSE.

Travel

Victoria loves to travel -- especially to coastal areas, tropical islands, and other exotic places -- anywhere with lots of sunshine, water, and beautiful scenic views!

Culture, Art & Music

Victoria enjoys learning about new cultures, trying out new foods and wines, visiting new and familiar places, meeting interesting people, exploring uncharted seas, and experiencing the sights and sounds of beauty -- in art, music, architecture, and nature. She believes one can find hidden beauty and new adventures in all areas of the world.

Favorite Types of People

Victoria is drawn to CREATIVE, SOCIAL, FUN-LOVING, and INTELLIGENT creatures of the land and sea ... No Guppies, Sharks, Slimey Seaweed, Jelly Fish, Sponges, or Barracudas!!! :)

Hopes & Dreams

Victoria hopes to leave the world a better place ... while inspiring, helping, learning, teaching, painting, creating, designing, dancing, swimming, rowing, sailing, or snorkeling "THE ROAD LESS TRAVELED"!

"It is never too late
to be what you might have been."

~George Eliot~

Pearls of Wisdom

"Though we travel the world over
to find the beautiful,
we must carry it with us or we find it not."

~Ralph Waldo Emerson~

"To laugh often and much ...
To win the respect of intelligent people
and the affection of children ...
To leave the world a better place ...
To know even one life has breathed easier
because you have lived ...
This is to have succeeded."

~Ralph Waldo Emerson~

"The glory of friendship
is not the outstretched hand,
nor the kindly smile,
nor the joy of companionship;
it's the spiritual inspiration
that comes to one when he discovers
that someone else believes in him
and is willing to trust him
with his friendship."

~Ralph Waldo Emerson~

"The golden moments
in the stream of life rush past us
and we see nothing but sand;
the mermaids come to visit us,
and we only know them when they are gone."

~George Eliot~

"The most beautiful thing we can experience
is the mysterious.
It is the source of all true art
and all science.
He to whom this emotion is a stranger,
who can no longer pause to wonder
and stand rapt in awe,
is as good as dead:
his eyes are closed."

~Albert Einstein~

"And now here is my secret,
a very simple secret;
it is only with the heart
that one can see rightly,
what is essential
is invisible to the eye."

~Antoine De Saint-Exupery~

"The past is history.
The future, a mystery.
The here and now is a gift.
That is why it's called the present."

~Unknown~

"When you come to the end
of all the light you know
and you are about to step off
into the darkness of the unknown,
faith is knowing
one of two things will happen:
There will be something solid to stand on
or you will be taught how to fly."

~Unknown~

"I believe that life
was meant to be embraced,
not just endured;
treasured, not just tolerated;
savored, not just survived;
advertised, not just avoided;
illuminated, not just ignored;
and most of all,
I believe that life
was meant to be celebrated!"

~Unknown~

"In every journey, there is meaning.
In every conflict, there is growth.
In every action, there is purpose.
In every moment of doubt,
remember to believe in yourself!"

~Unknown~

"Happiness is taking in all the wonders of life ~
its joys, its sorrows, its sunshine, its smiles ~
learning from the experiences
each one brings you,
and then,
from a caring heart,
giving them all away again."

~Unknown~

"Never be content with someone else's
definition of you.
Instead,
define yourself by your own beliefs,
your own truths,
your own understanding of who you are
and how you came to be.
And never be content until you are happy
with the unique person you are!"..

~Unknown~

WHAT IS COURAGE?

"Confronting the dragons.
Overcoming the obstacles.
Understanding the risks.
Really living ...
Always believing ...
Going the distance ...
Expecting the best!"

~Unknown~

"Many people will walk in
and out of your life,
but only true friends
will leave footprints
in your heart."

~Unknown~

"To handle yourself, use your head;
to handle others, use your heart."

~Unknown~

"If someone betrays you once,
it's his fault;
if he betrays you twice,
it's your fault."....

~Unknown~

"Great minds discuss ideas;
Average minds discuss events;
Small minds discuss people."

~Unknown~

"I know the price of success:
dedication, hard work,
and an unremitting devotion
to the things you want to see happen."

~Frank Lloyd Wright~

"He who loses money, loses much;
He who loses a friend, loses more;
He who loses faith, loses all."

~Unknown~

"Fear less, hope more;
Whine less, breathe more;
Talk less, say more;
Hate less, love more;
And all good things are yours."

~Swedish Proverb~

"Beautiful young people
are acts of nature,
But beautiful old people
are works of art."

~Unknown~

"Learn from the mistakes of others.
You can't live long enough
to make them all yourself."

~Unknown~

"The real art of conversation
is not only to say the right thing
in the right place,
but to leave unsaid
the wrong thing
at the tempting moment."

~Dorothy Nevill~

"Anger is only one letter
short of danger."

~Unknown~

"Paying attention to other people's
character is revealing.
Although we are habitually drawn
to the appearance
and personality of others,
it is best to always bet
your money on character.
It is the most consistent
predictor of human behavior.
Spend your time with true characters.
You will not always like their perspectives.
But you will know them."

~Unknown~

"Mermaids don't run from life,
they swim towards it!"

"Always dream beautiful visions of the world!"

Mermaids in Training

"One can never consent to creep
when one feels an impulse to soar."

~Helen Keller~

..

..

..

..
Play

Play Next

Add to queue

Play

Play Next

Add to queue

Play

Play Next

Add to queue

Play

Play Next

Add to queue

Play

Play Next

Add to queue
About me:


PRAYERS & UPDATES

These candles remain lit, even in the winter snow, for family and friends who need extra loving thoughts and prayers, especially now, during the holidays.
This angel is for Victoria's mother, "Mama Mia", who was diagnosed with THYROID CANCER in 2007. During her second thyroid surgery in 2008, her laryngeal nerve was accidentally cut and severed. This nerve controls voice, breathing, swallowing, and other important functions. Since then, she has had additional surgery in hopes of regaining her voice back. Please continue to keep "Mama Mia" in your prayers for a complete recovery!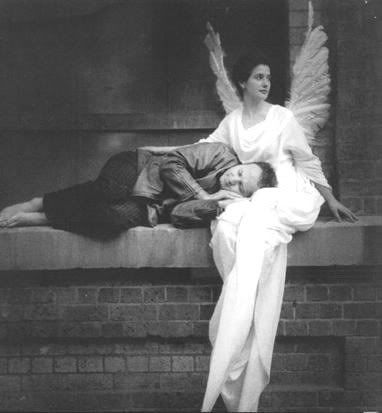 This angel is for Victoria's friend, Larry, who was diagnosed with LUNG CANCER (NON-SMALL CELL (NSCLC), STAGE IIIB/IV) on October 20, 2007. Sadly, after at least 15 chemo treatments and 3 blood transfusions, Larry passed away on December 4, 2008 … only 6 days before his 47th birthday. Before his cancer diagnosis, Larry led an active and healthy life. He was a successful professional who enjoyed traveling, volunteering, and spending time with family and friends. Ironically, he never smoked a day in his life. May Larry finally rest in peace knowing he was loved and cherished by everyone who knew him. Please continue praying for his loved ones during this difficult time.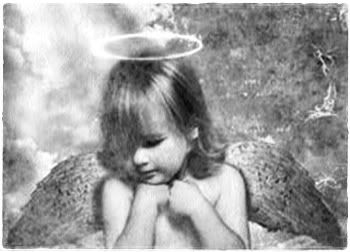 This angel is for Victoria's cousin, Rachael, who passed away unexpectedly on December 16, 2008 from MITOCHONDRIAL DISEASE. She was only 11 years old and had only developed symptoms less than a year ago. Before her symptoms began, she was an active, healthy, and happy child who enjoyed dance, karate, and school. Please pray for her parents, younger brother, and other family members and friends during this difficult time.
This candle is for Victoria's family, as at least three of them have MITOCHONDRIAL DISEASE -- specifically, a MITOCHONDRIAL ENCEPHALOPATHY with COMPLEX I and COMPLEX III DEFECTS and a suspected variant of MELAS. Victoria's 11 year old paternal cousin recently died of LEIGH'S DISEASE, another type of MITOCHONDRIAL DISEASE.

One of Victoria's brothers who has "MITO", also has AUTISM, as a result of his mitochondrial disease. He has also had SEIZURES (from age 10 to 30), STROKES (at age 19), DEAFNESS (at age 30), and other medical problems, all as a result of the mitochondrial disease.

There is no cure for mitochondrial disease, a serious, life-threatening, and progressive disorder. The family's DNA is currently being sequenced and the results will be ready in September 2008.

In addition, her family is currently trying to find a mitochondrial specialist who treats "adults". Most mitochondrial doctors only treat children.

Please keep her family and other individuals and families with "MITO" in your thoughts and prayers ... and hope for new treatments and/or an eventual cure soon!

Victoria is hoping for an eventual CURE for all CANCERS, all forms of AUTISM, and all MITOCHONDRIAL DISEASES!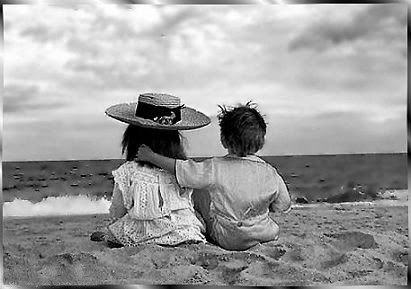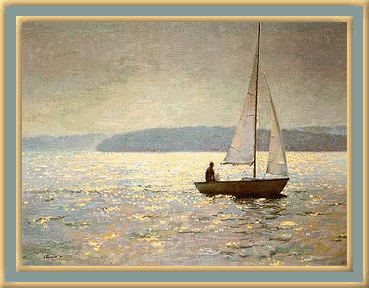 BEND IN THE ROAD
~Helen Steiner Rice~

Sometimes we come to life's crossroads ...
And view what we think is the end.
But God has a much wider vision ...
And He knows that it's only a bend.

The road will go on and get smoother ...
And after we've stopped for a rest,
The path that lies hidden beyond us ...
Is often the path that is best.

So rest and relax and grow stronger,
Let go and let God share your load,
And have faith in a brighter tomorrow --
You've just come to a bend in the road.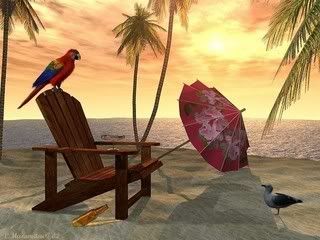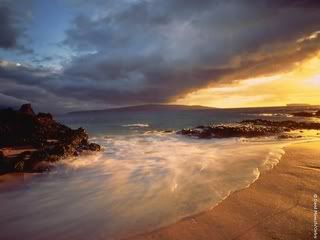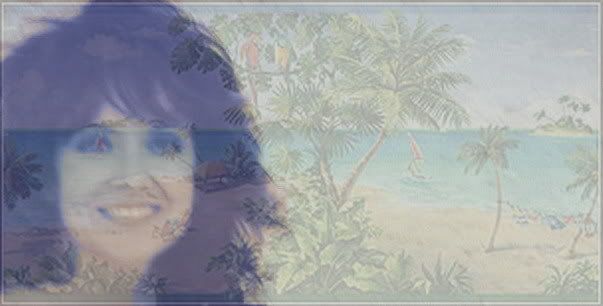 Hello, I'm Victoria ...
... the "Mermaid with Heart"! :)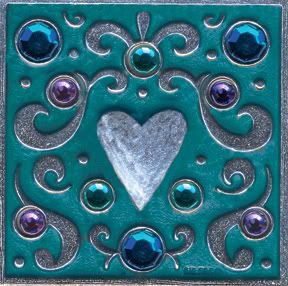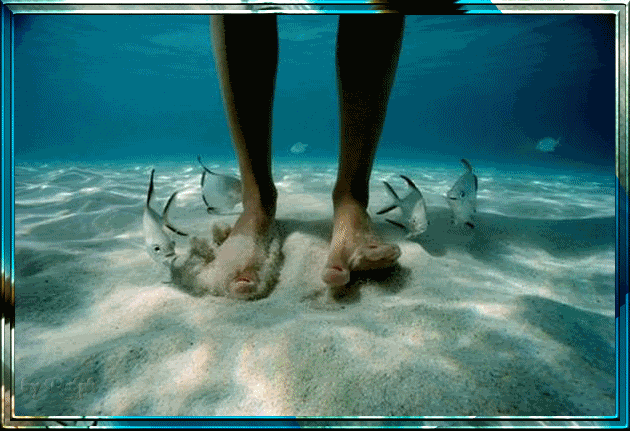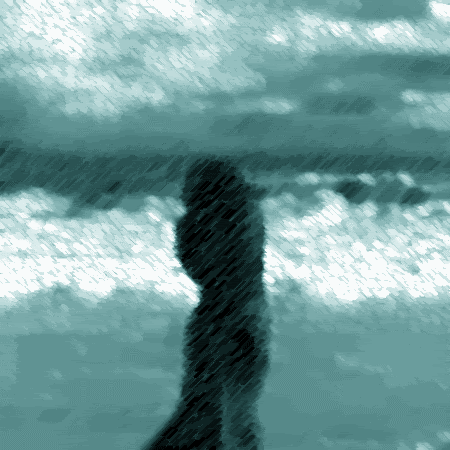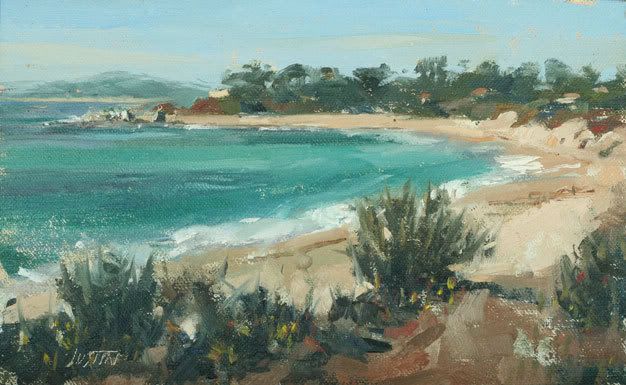 "Nothing in life is to be feared,
it is only to be understood.
Now is the time to understand more,
so that we may fear less."

~Marie Curie~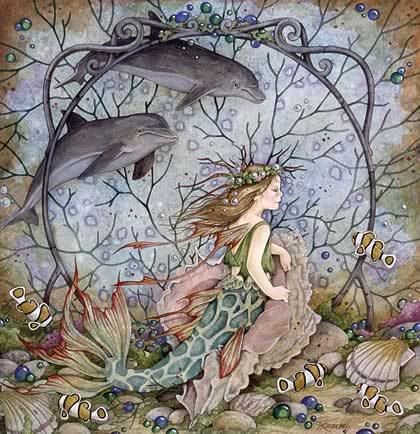 "Nothing is so strong as gentleness
and nothing is so gentle as real strength."

~Ralph W. Sockman~




WHO IS "VICTORIA ...
the 'MERMAID with HEART'"?

Besides traveling coast-to-coast, swimming the vast seas, dodging the tsunamis, catching a few waves, basking in the sun, frolicking with the dolphins, collecting pearls and shells, blowing bubbles, and waiting patiently for her handsome sailor or Merman to appear ... Victoria spends part of her time in the "Land of Enchantment" ... hence one of her nicknames, the "DESERT MERMAID"!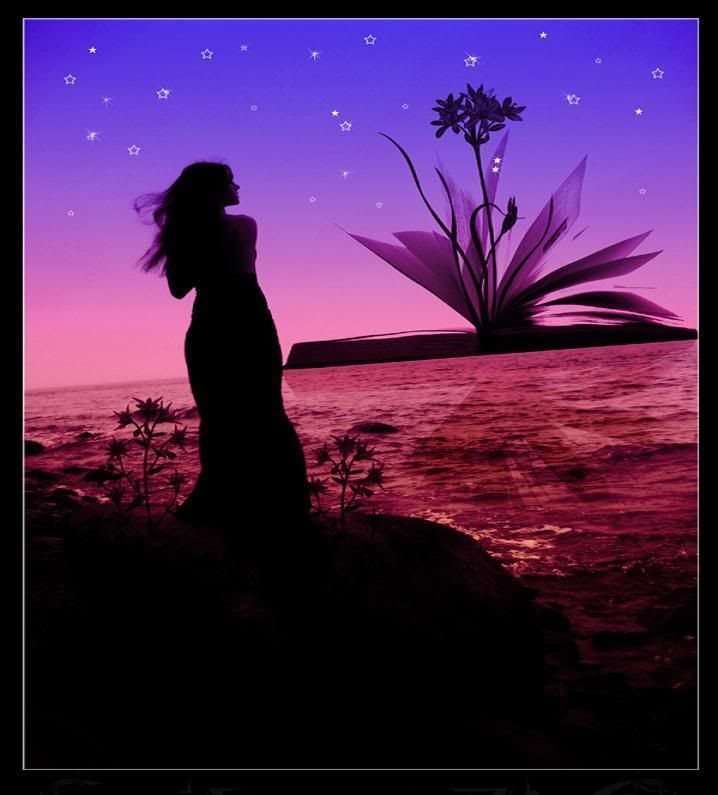 "I think a hero is an ordinary individual
who finds strength to persevere and endure
in spite of overwhelming obstacles."

~Christopher Reeve~



Although Victoria misses the dolphins, manatees, and other tropical aquatic mammals, she makes the most out of her arid desert environment. She has become friends with the lizards, roadrunners, and prairie dogs and often, swims in adobe territorial-styled pools. Instead of being surrounded by coral and seaweed, she is now protected by the cacti and sagebrush. Often when she gets homesick, she looks up into the clear blue, sunny skies which remind her of the clear blue, sparkling seas.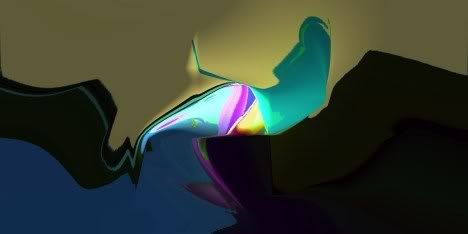 The "Land (or "Sea") of Enchantment" is also known for its performing, visual, and creative arts, something Victoria has always enjoyed. She has always been creative, artistic, and imaginative and loves to draw, paint, sculpt, design, and create. She also loves dance and all types of music -- from Classical to Indie to Reggae to Celtic to Pop to Rock. She would definitely be lost without her SeaPod! :)

In addition to her love for the arts, Victoria has always been community-minded, peace-loving, health-conscious, family-oriented, and environmentally aware -- a real asset to the land and sea!
She is close to her MerFamily, Starfish cousins, and Dolphin buddies. She gains her strength and inspiration from her family and the seas. Without them, she would not be the "Mermaid" she is today.

Unconditional love, patience, understanding, compassion, and the ability to see above any challenging situation has provided her with good, solid core values. She is blessed and thankful for her good tidings.
Victoria believes in helping others and in the creation and promotion of positive and healthy environments.

She is dedicated to helping others in need, especially those with rare, serious, and life-threatening medical disorders ... typically disorders that don't fit the "classic textbook case" ... or the "Zebras" of medicine!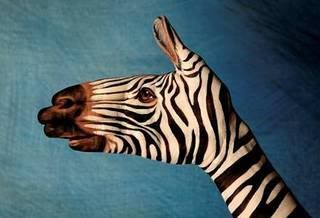 Please subscribe to her blogs to find out more about MITOCHONDRIAL DISORDERS and how it's related to other diseases and disorders such as AUTISM, PARKINSON'S, ALZHEIMER'S, SIDS, RETT'S SYNDROME, etc.
Since Victoria advocates for the fish who lose their scales, the dolphins who can no longer make sounds, the clams who can't bake, the sea urchin who loses his urchins, the hammerhead shark that can't find a nail, the seahorse without a saddle, the snail with no shell, the clownfish that can't get a laugh, the pipefish who can't smoke, the grouper who prefers to be alone, the kelp who needs help, the sole without a soul, the smelt that can't smell, the swordfish who can't fence, the odd cod, and the school of fish without a teacher ... she is known as "VICTORIA ... the 'MERMAID with HEART'"!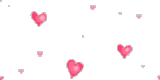 Victoria hopes to make the world a better place for all land and sea creatures alike!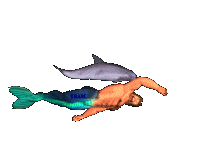 Enjoy your visit to the "Land ... or Sea of Enchantment" and feel free to swim by anytime! Good, kind people and friendly sea creatures are always welcome!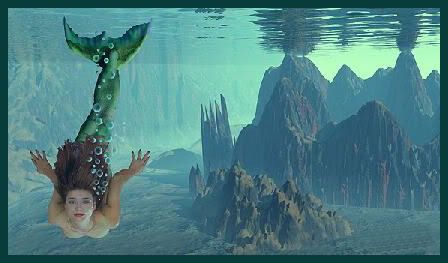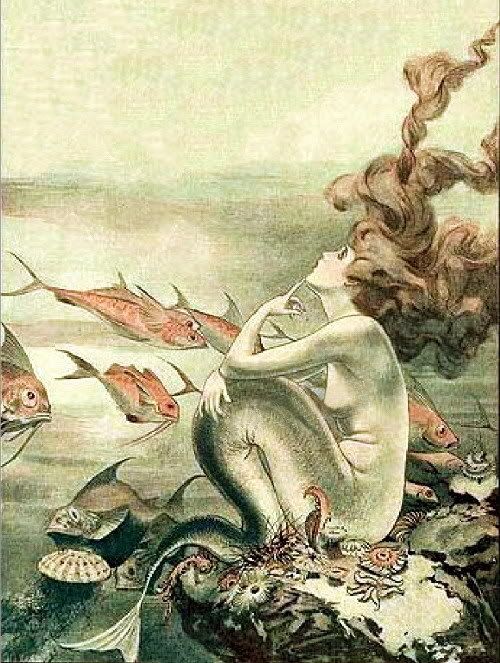 "Each of us should look at the shoes
worn by others,
not the ones the world sees
but the ones on their souls.

Perhaps then we could see,
know and honor the paths they have walked,
the tears shed, sorrows carried
which left deep foot prints in the dust.

We might see also the joys
that have lightened their steps,
and know that they are just like we.

Please try walking in the others' shoes
for just one day
before you pass judgement upon them."

~Wazi Nagi~


CAUSES CLOSE TO VICTORIA'S HEART ...

"If you would find happiness and joy,
lose your life in some noble cause.
A worthy purpose must be at the center
of every worthy life."
~Jack H. Goaslind, Jr.~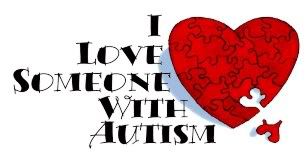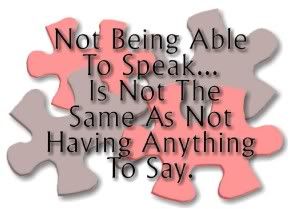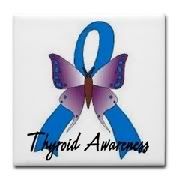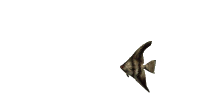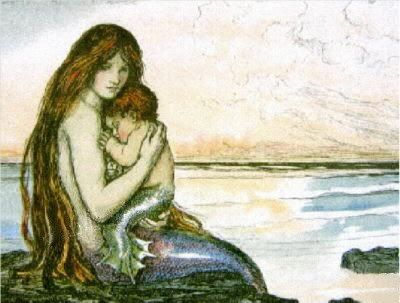 "Love begins by taking care of the closest ones --
the ones at home."
~Mother Teresa~




Mitochondrial disorders are one of the 40+ neuromuscular diseases covered by the MDA. You may remember Mattie Stepanek, the former MDA Goodwill Ambassador. He died on June 22, 2004, at the age of 13, of a mitochondrial disease.
Mattie was a world-renowned author of five best-selling poetry books and was known for his frequent television appearances, including memorable visits to the Oprah Winfrey show, where he talked about his poetry, his disease, and his desire for world peace.

Victoria and at least two of her siblings have a mitochondrial disease ("Mitochondrial Encephalopathy with Complex I and Complex III Defects" and a probable variant of MELAS) -- one similar to Mattie and his family's. It's a rare disease with no cure.
Since most people have never heard of MITOCHONDRIAL DISEASE, Victoria hopes to shed a little light on it ... and create some "waves"! :) She's hoping with more awareness, it will generate more research which will eventually, lead to a cure!

A recent landmark research finding indicated that one in every 200 people has a DNA mutation that could potentially cause a mitochondrial disease in them or their offspring. Mitochondrial disease is a devastating and often fatal disease, and mitochondrial disorders are at the core of many well known diseases and chronic illnesses, such as Alzheimer's disease, Parkinson's disease, and autism spectrum disorders.

This ground breaking discovery confirms what researchers and experts have believed for some time -- MITOCHONDRIAL DISEASE IS NOT RARE. This discovery underscores the need for additional research funding to help better diagnose and treat affected individuals and to learn more about how mitochondrial dysfunction is connected to other diseases.

Mitochondrial diseases are extremely complicated and often go undiagnosed or misdiagnosed for years. They develop when the mitochondria -- the body's main energy source -- do not function properly.

Mitochondria are responsible for creating more than 90 percent of the energy needed by the body to sustain life and support growth. Because they are in almost all human cells, this "power failure" results in disease that can affect almost any body tissue. Therefore, the severity of symptoms and how the disease manifests itself can vary from person to person. One person may suffer difficulty breathing, have uncontrollable seizures and/or digestive problems, while another may not be able to walk, talk, see or hear.

Here are some videos showing the different aspects of mitochondrial disease and how it may affect a person or family ...

The first video shows the "invisible" disability side of it ... although some affected individuals may also have "visible" disabilities, too.

Please feel free to email with any questions, comments or suggestions. Thanks!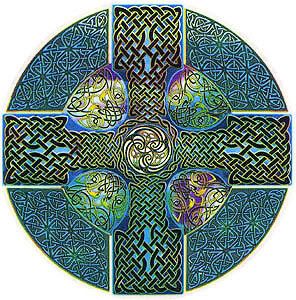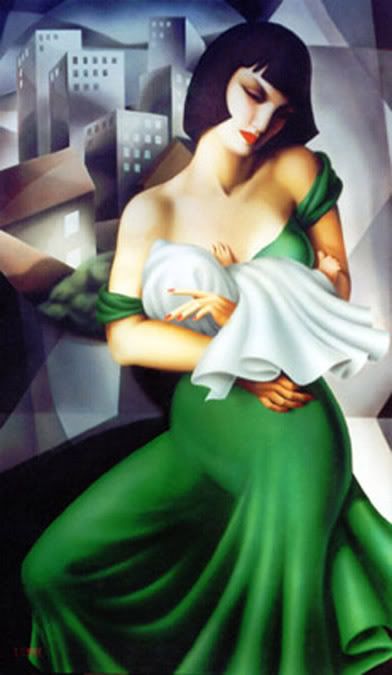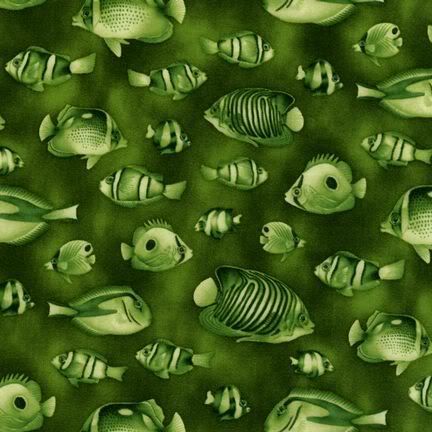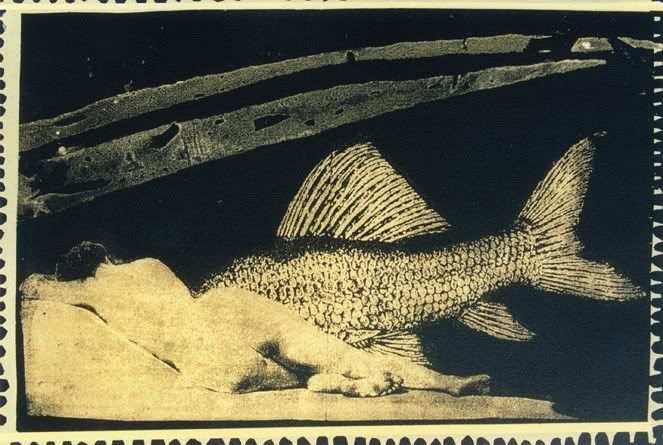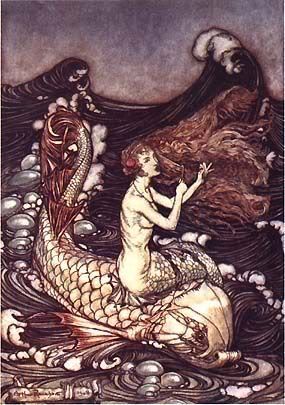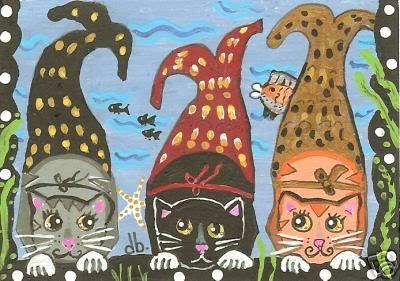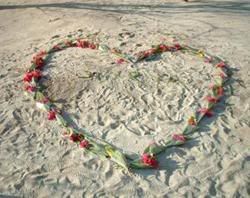 "If you have love in your life,
it can make up
for a great many things you lack.
If you don't have it,
no matter what else there is,
it's not enough."

~Ann Landers~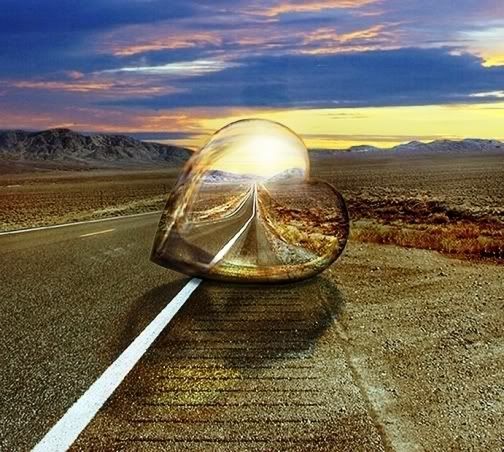 "Love does not consist of gazing at each other,
but in looking together in the same direction."

~Antoine de Saint-Exupery~
"The good life is inspired by love
and guided by knowledge."

~Bertrand Russell~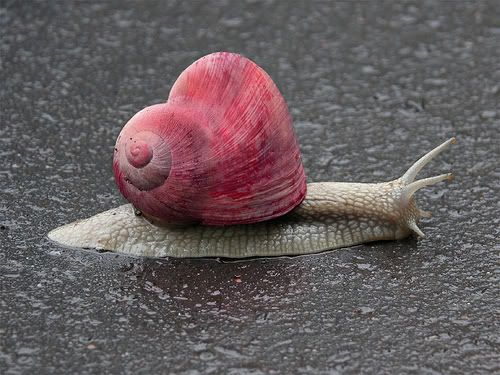 "Three passions have governed my life:
The longings for love,
the search for knowledge,
And unbearable pity
for the suffering of humankind."

~Bertrand Russell~
"With equal passion, I have sought knowledge.
I have wished to understand the hearts of people.
I have wished to know why the stars shine."

~Bertrand Russell~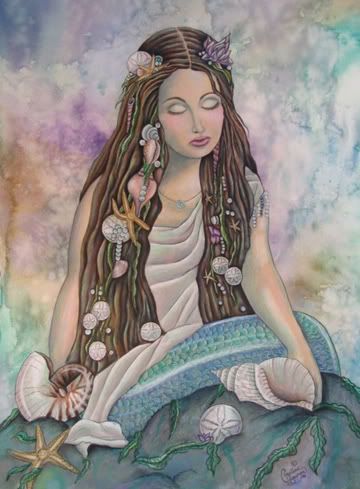 "Love is patient,
love is kind.
It does not envy,
it does not boast,
it is not proud.
It is not rude,
it is not self-seeking.
It is not easily angered,
it keeps no record of wrongs.
Love does not delight in evil,
but rejoices with the truth.
It always protects, always trusts,
always hopes, always perseveres.
Love never fails."

~I Corinthians 13:4-8~
"Tell me who admires and loves you,
And I will tell you who you are."

~Charles Augustin Sainte-Beuve~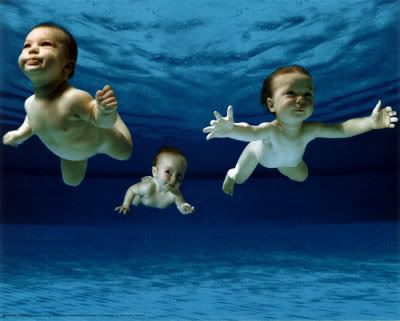 Infantile love follows the principle:
"I love because I am loved."
Mature love follows the principle:
"I am loved because I love."
Immature love says:
"I love you because I need you."
Mature love says:
"I need you because I love you."

~Erich Fromm~
"We need not think alike to love alike."

~Francis David~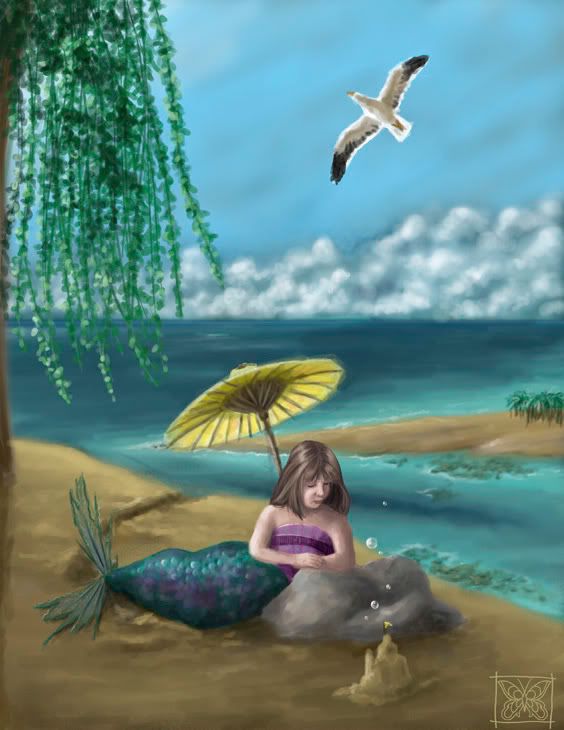 "When we feel love and kindness toward others,
it not only makes others feel loved and cared for,
but it helps us also to develop inner happiness and peace."

~the Dalai Lama~
"Love must be as much a light
as it is a flame."

~Henry David Thoreau~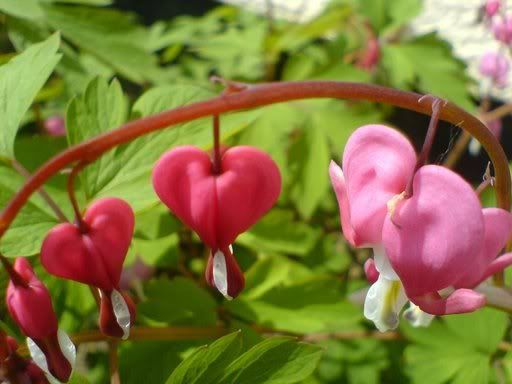 "We are the leaves of one branch,
the drops of one sea,
the flowers of one garden."

~Jean Baptiste Henry Lacordaire~
"In real love,
you want the other person's good.
In romantic love,
you want the other person."

~Margaret Anderson~

"The first wealth is health ..."

~Ralph Waldo Emerson~


"May the dawning of this New Year,
fill your heart with new hopes,
open up new horizons,
and bring for you
promises of brighter tomorrows."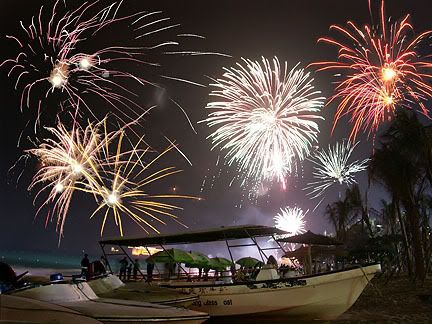 ..

..
Who I'd like to meet: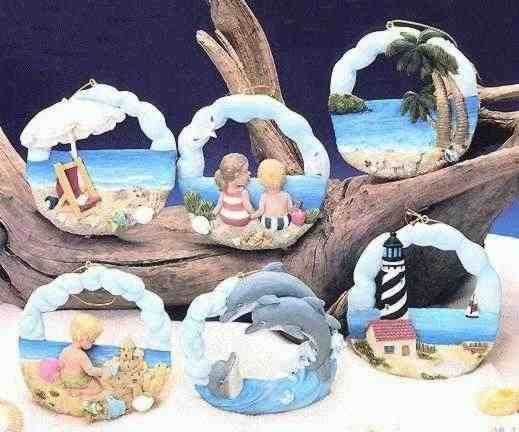 "Life is too short to wake up with regrets. So love the people who treat you right. Forget about the one's who don't. Believe everything happens for a reason.
If you get a second chance, grab it with both hands. If it changes your life, let it. Nobody said life would be easy, they just promised it would be worth it."

"When you're lonely, I wish you LOVE!
When you're down, I wish you JOY!
When you're troubled, I wish you PEACE!
When things seem empty, I wish you HOPE!"
"The great thing in this world
is not so much where we are,
but in which direction we are moving."
~Oliver Wendell Holmes~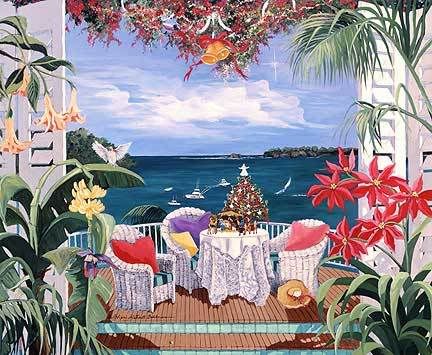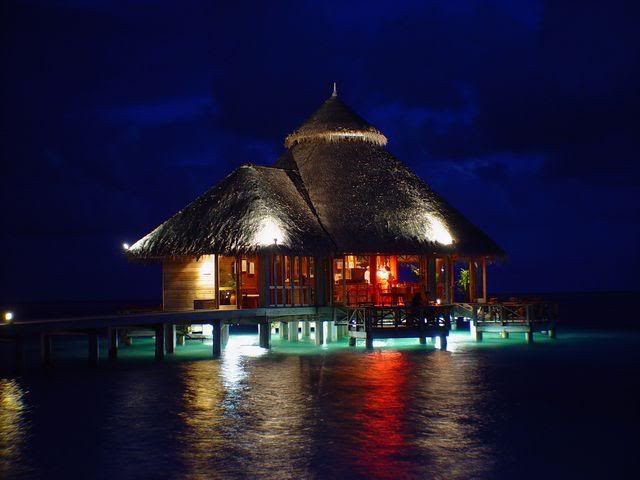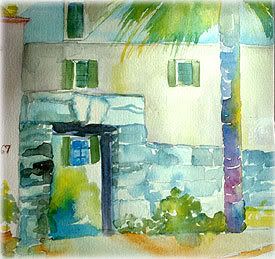 "To your enemy, forgiveness.
To an opponent, tolerance.
To a friend, your heart.
To a customer, service.
To all, charity.
To every child, a good example.
To yourself, respect."
~Oren Arnold~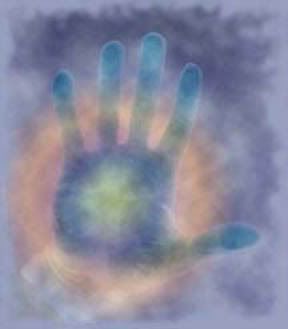 "We are all inventors,
each sailing out on a voyage of discovery,
guided each by a private chart,
of which there is no duplicate.
The world is all gates,
all opportunities."
~Ralph Waldo Emerson~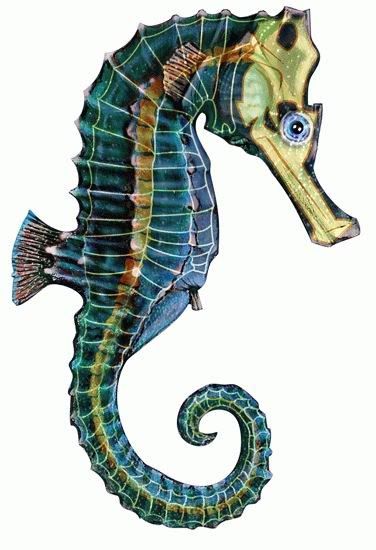 ..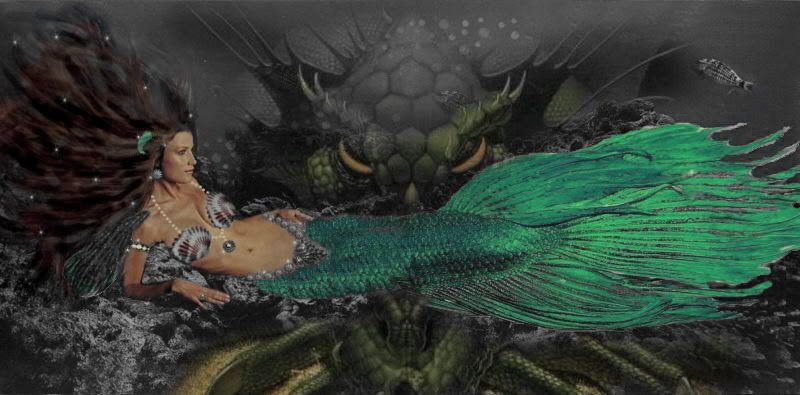 ....




Since Victoria has always loved the Victorian era, she recreated an "old classic". The picture below is one of her creations -- now renamed the "Victorian Mermaid". Victoria also loves anything "vintage" and art from the late 1800's and early 1900's.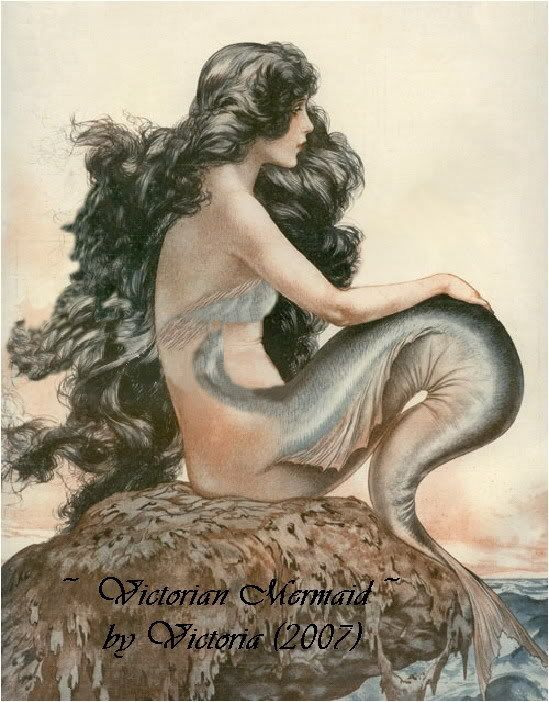 "BE SOMEONE ..."
Be someone who listens,
and you will be heard.
Be someone who cares,
and you will be loved.
Be someone who gives,
and you will be blessed.
Be someone who comforts,
and you will know peace.
Be someone who genuinely seeks to understand,
and you will be wise.
Be someone kind, someone considerate,
and you will be admired.
Be someone who values truth,
and you will be respected.
Be someone who takes action,
and you will move life forward.
Be someone who lifts others higher,
and your life will be rich.
Be someone filled with gratitude,
and there will be no end
to the things for which you'll be thankful.
Be someone who lives with joy, with purpose,
as your own light brightly shines.
Be, in every moment,
the special someone you are truly meant to be.
~Ralph Marston~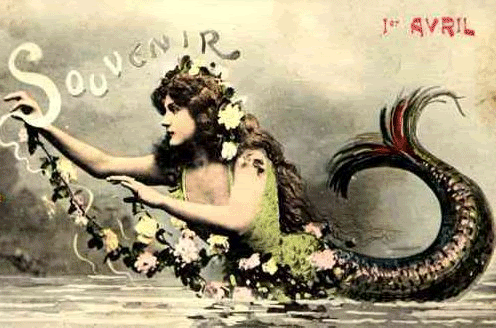 "People love others not for who they are
but for how they make them feel."
~Irwin Federman~
"One's first step in wisdom is to question everything."
~G. C. Lichtenberg~
"Love to one,
friendship to many,
and good will to all."
~Unknown~
"We can do no great things;
only small things with great love."
~Mother Teresa~
"If you have a sick or lonely person at home, be there.
Maybe just to hold a hand,
maybe just to give a smile,
that is the greatest,.. the most beautiful work."
~Mother Teresa~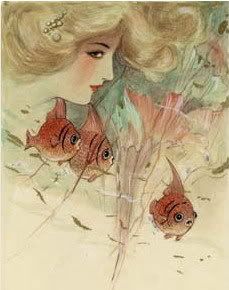 "Let us not seek the Republican answer
or the Democratic answer,
but the right answer.
Let us not seek to fix the blame
for the past.
Let us accept our own responsibility
for the future.
~John F. Kennedy~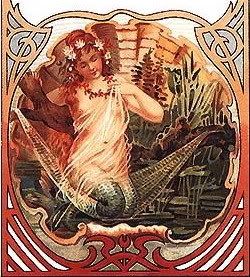 "Good character is more to be praised
than outstanding talent.
Most talents are, to some extent, a gift.
Good character, by contrast, is not given to us.
We have to build it piece by piece ~
by thought, choice, courage and determination."
~John Luther~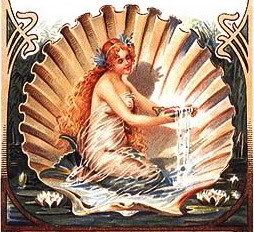 "The ultimate measure of a man
is not where he stands
in moments of comfort and convenience,
but where he stands
in times of challenge and controversy."
~Martin Luther King, Jr.~

"Believe, when you are most unhappy,
that there is something for you to do in the world.
So long as you can sweeten another's pain,
life is not in vain."
~Helen Keller~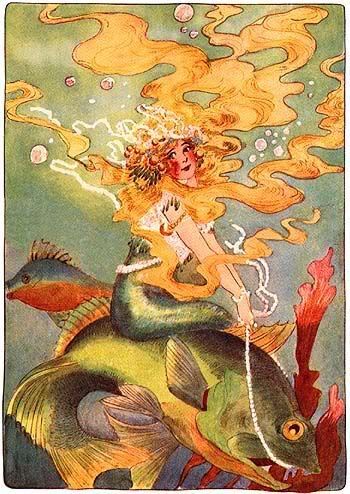 "We tend to forget that happiness
doesn't come as a result of getting something
we don't have,
but rather of recognizing and appreciating
what we do have."
~Frederick Keonig~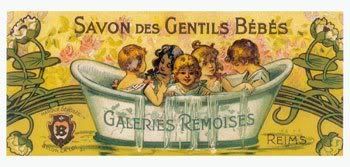 "A friend is one who knows you
and loves you just the same."
~Elbert Hubbard~



"Success is not the key to happiness.
Happiness is the key to success.
If you love what you are doing,
you will be successful."
~Herman Cain~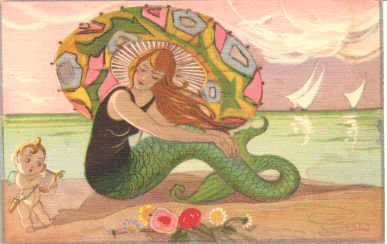 "Go confidently in the direction
of your dreams.
Live the life you have imagined."
~Henry David Thoreau~

"Friends ...
they cherish one another's hopes.
They are kind to one another's dreams."
~Henry David Thoreau~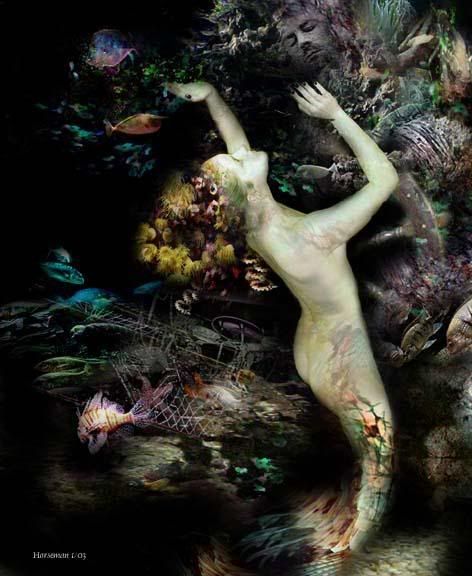 "Our lives begin to end
the day we become silent
about things that matter."
~Martin Luther King Jr.~



"Life is overflowing with the new.
But it is necessary to empty out the old
to make room for the new to enter."
~Eileen Caddy~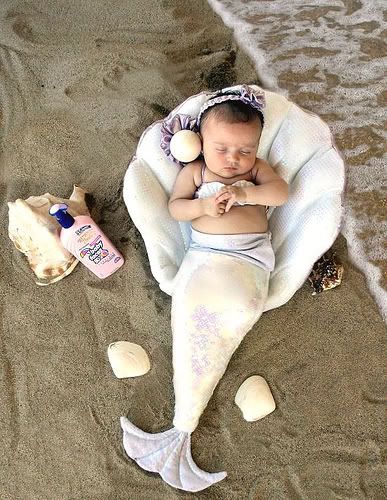 "Vision without action
is merely a dream.
Action without vision
just passes the time.
Vision with action
can change the world."
~Joel A. Barker~



"Nothing in life is to be feared,
it is only to be understood.
Now is the time to understand more,
so that we may fear less."
~Marie Curie~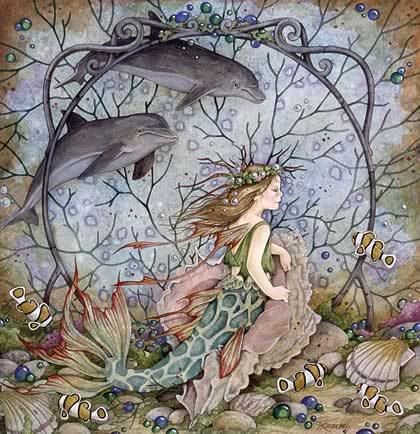 "Nothing is so strong as gentleness
and nothing is so gentle as real strength."
~Ralph W. Sockman~




"To accomplish great things,
we must not only act,
but also dream;
not only plan,
but also believe."
~Anatole France~

Wishing you a "SEA OF LOVE"!

"You will find as you look back upon your life
that the moments when you have truly lived
are the moments when you have done things
in the spirit of love."
~Henry Drummond~
May your life
be filled with love, health,
peace, and good fortune!

"The love that lasts the longest
is the love that is never returned."
~Somerset Maugham~

"All you need is love."
~John Lennon~

"People travel to wonder
at the height of the mountains,
at the huge waves of the seas,
at the long course of the rivers,
at the vast compass of the ocean,
at the circular motion of the stars,
and yet they pass by themselves
without wondering.
~St. Augustine~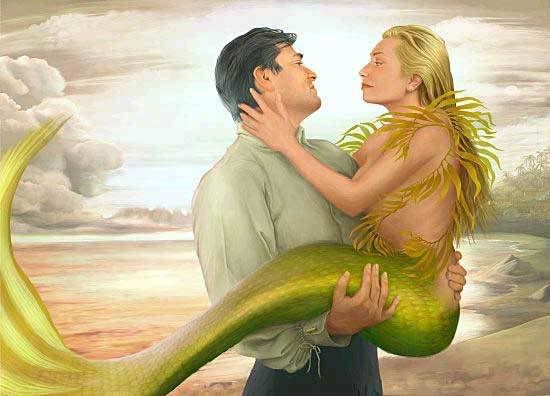 "May your life be filled with
people, places, and things
that touch you at the core of your being."

"There is no greater sickness in the world today
than the lack of love."
~Mother Teresa~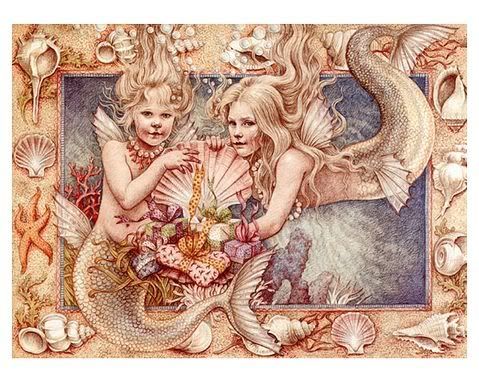 "May the friends of our youth
be the companions of our old age."

"It takes a minute to find a special person,
an hour to appreciate them,
a day to love them
and a lifetime to forget them."
~Author Unknown~


"Everything is simpler than you think,
and more complex than you imagine."
~Goethe~


"Candles are a gift of light,
A tiny sun, a bit of star.
No other dancer in the night
Dances with such sheer delight.
Little souls serene and bright,
Each a glimpse of what we are
Shining innocent and pure."

"Believe nothing, no matter where you read it,
or who has said it, not even if I have said it,
unless it agrees with your own reason
and your own common sense."
~Buddha~

"To your enemy, forgiveness.
To an opponent, tolerance.
To a friend, your heart.
To a customer, service.
To all, charity.
To every child, a good example.
To yourself, respect."
~Oren Arnold~


"I like the dreams for the future
better than the history of the past."
~Thomas Jefferson~

"Happiness cannot be traveled to,
owned, earned, worn or consumed.
Happiness is the spiritual experience
of living every minute with love,
grace, and gratitude."
~Dennis Waitley~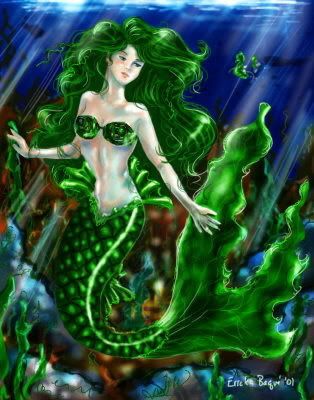 "Life's most persistent
and urgent question is,
'What are you doing for others?'"
~Martin Luther King, Jr.~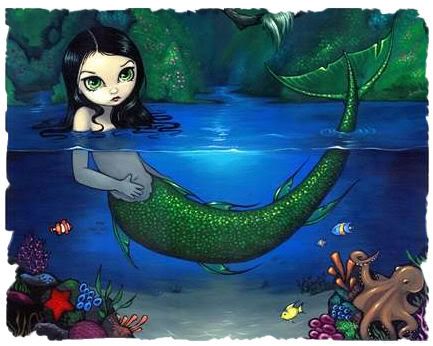 "You gain strength, courage, and confidence
by every experience in which you really stop
to look fear in the face.
You must do the thing
which you think you cannot do."
~Eleanor Roosevelt~

"Success means having the courage,
the determination, and the will
to become the person
you believe you were meant to be."
~George Sheehan~

"To succeed ...
you need to find something to hold on to,
something to motivate you,
something to inspire you."
~Tony Dorsett~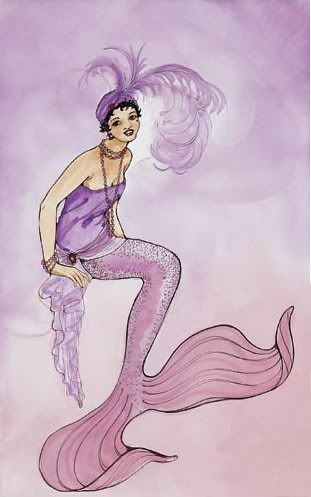 "One's destination is never a place
but rather a new way of looking at things."
~Henry Miller~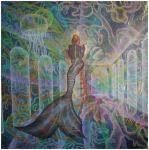 "There is one thing one has to have:
either a soul that is cheerful by nature,
or a soul made cheerful by work,
love, art, and knowledge."
~Friedrich Nietzsche~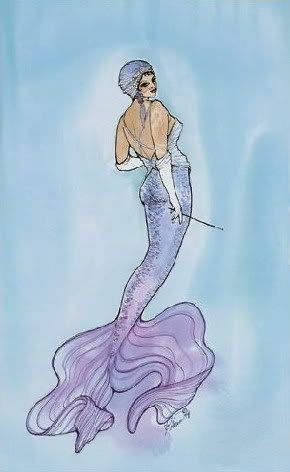 "Our truest life is when we are in dreams awake."
~Henry David Thoreau~

..

VIDEO: "ANIMAL SCHOOL" by RAISING SMALL SOULS..
This is a captivating video which will leave a lasting and memorable impression.
Instead of showing children or adults, the film uses animals to demonstrate uniqueness, strengths, talents, and "special needs". It is up to all of us -- as "mermaids", "mermen", sea creatures, parents, families, friends, aquatic mammals, community members, educators, and other professionals -- to make sure everyone achieves and reaches their fullest potential in life.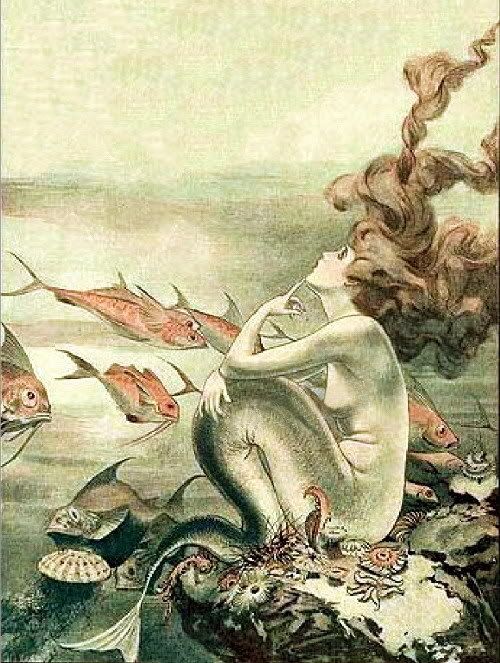 "Each of us should look at the shoes
worn by others,
not the ones the world sees
but the ones on their souls.
Perhaps then we could see,
know and honor the paths they have walked,
the tears shed, sorrows carried
which left deep foot prints in the dust.
We might see also the joys
that have lightened their steps,
and know that they are just like we.
Please try walking in the others' shoes
for just one day
before you pass judgement upon them."
~Wazi Nagi~


"If a man loses pace with his companions,
perhaps it is because he hears a different drummer.
Let him step to the music in which he hears,
however measured, or far away."
~Henry David Thoreau~
©Copyright 2006-2008 by VICTORIA.
All Rights Reserved.
All content on this site, including images, text, blogs, and format are protected. Please do not copy, duplicate, or redistribute in any form. Contact VICTORIA, Webmaster and Designer, for further information at www.myspace.com/victoriaabq. Thanks!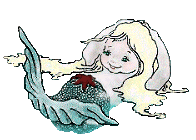 .. ..
.. ..
.. ..
.. ..
.. ..
.. ..
.. ..
.. ..
.. ..
.. ..
.. ..
.. ..
.. ..
.. ..
.. ..
.. ..
.. ..
.. ..
..
Status:

Single

Here for:

Networking, Friends

Hometown:

Albuquerque, NM, USA

Orientation:

Straight

Body type:

5' 8" / Slim / Slender

Ethnicity:

White / Caucasian

Zodiac Sign:

Leo

Education:

Grad / professional school

Occupation:

Current Advocate, Future Writer & Former Flapper
University Of New Mexico-Main Campus

Albuquerque,New Mexico

Graduated:

2005

Student status:

Alumni

Degree:

Ph.D.

Major:

Aquatic Media & Public Relations

Minor:

Seaweed Nutriceuticals

Clubs:

President, "Coral Society"; Volunteer, "Habitat for Halibut"; Coordinator, "Water Ballet Competition" (2001); Varsity Member, "Diving for Pearls"; Advocate, "Stop Hunting Tuna & Eat Chicken Instead"; Advocate, "Be Kind to Dolphins & Manatees"; Founding Member, "Bubbles & Bling"; Member & Past-President, "Ariel Fan Club"; Intern, "National Geographic" (1999).

Greek:

Pi Beta Kappa

2000 to 2005