Play

Play Next

Add to queue
Play

Play Next

Add to queue

9,592 plays

Play

Play Next

Add to queue

321 plays

Play

Play Next

Add to queue

2,631 plays

Play

Play Next

Add to queue

1,394 plays
Genre: Ambient / Indie / Rock

Location MIAMI, US

Profile Views: 26770

Last Login: 8/1/2012

Member Since 7/4/2004

Website www.vidavox.com

Type of Label Major

Bio

=============================================.. in..strum..ental to the universe.. =============================================.... ..TO HEAR MORE OF OUR ALBUM..:.. .......... ..TO BUY OUR ALBUM.. from CDBABY ($8): ..click here...... =============================================.. .... =============================================.. .. [ Vidavox review ] ....Rene Alvarez .. of ..StreetMiami Magazine: .... "this instrumental / experimental band introduces the world to their spacey compositions, a dramatic mix of indie-rock voicing and contemporary classical music that looms large and beautiful. " .. =============================================.. .. [ Vidavox review ] ....Abel Folgar.. of ..StreetMiami Magazine: .... When Michael Loncar published 66 Galaxie in 1998, the world of poetics was firmly kicked in the groin by a rampant, unabashed force that disregarded theory and form; and rollicked along at a break-neck pace that likened the work closer to the Sam Peckinpah school of narration than beatnik poesy. Miamis Vida Vox has done something similar. They have mounted a faceless, nameless nine-song assault with the same balls-on fury of the aforementioned poetry..... 66 Galaxie worked as a series of thirty-five poem-vignettes. They all exist in a surreal manner on their own, but when read in succession, they materialized into a greater poem... every one leading in narration towards a more realistically planted goal. You are Here is the same way. The first two tracks work in gradual chilly crescendos that amplify into a non-studio generated wall of noise that would make alleged murderer Phil Spector proud as all hell. .... The duties are handled by Fallers Arnaldo Gonzalez on bass and unusual sounds, Carlos Vega (formerly of the Fuckmemommies) on guitar and keyboards, ex-Milkshed Chris Salazar on lead guitars, and ex-Lose the Rookie Jim Miller on drums and percussion. These are all very accomplished musicians with different musical backgrounds that have come together in a Faith no More sans lyrics kind of scenario. The results are impressive. .... There are trace elements of Herb Alpert & the Tijuana Brass, Andres Segovia, The Fendermen, Kimone, The Anniversary, and Tortoise. Track nine accelerates with staccato precision into a thematic of western inspired call and response segments that degenerates into chaos and note permutations a la Hüsker Dü in Hare Krsna and breaks on a dimes return to cohesion. Tracks four through seven range twenty minutes of ambient movements and ethereal soundscapes. .... Poetic as the mood might conduce, this is something else: something more in touch with a tempered rawness. It is tight and well edited like poetry should be, but also unafraid to barge in headfirst into carbine spew or slashing blades. This is a flight of fantasy. A 66 Galaxie with a V-8 purring through foggy highways. .. ============================================= .... =============================================.. .. ..NEW TIMES ARTICLE.... LOCAL HEROES.. Published: Thursday, August 11, 2005.. ..By: Dominic Sirianni...... Vidavox isn't a jazz or jam band. Nor is it electronica, though the group does borrow certain strategies from IDM. Vidavox is a swirling amalgamation of exploratory music culled from the recesses of South Florida's underground. The outfit cranks out boundless, genre-defying sound that captures bits of classical, punk, and surf music to construct strangely captivating and melodious extended instrumental numbers. Vidavox has been playing together since 2002 and is composed of former members of Faller, Milkshed, and Lose the Rookie. They have a reputation for reaching across party lines; their performances have enthralled hardcore kids, punkers, rockers, and hip-hop backpackers alike. One demo, thirtysome-odd local shows, a finished album, no tour, and three years later they are done. This is their last show for now, as guitarist Carlos Vega heads out of town to pursue a Ph.D. in mathematics. This farewell performance is also serving as a release party for their finally completed full-length album, a project that has been in the works for more than a year. -- Dominic Sirianni.. =============================================.. .... ....VIDAVOX ALBUM REVIEW.. ....By: ..CDBABY........ What I like to call a brain bath. This is the kind of album that will unscramble your brain, untangle the day's knots, smooth out those wrinkles in your mind and plant some new seeds. If you're an instrumental rock connoisseur, this is an album not to be missed. Drawing from jazz, progressive rock, jam band, math rock and elements of electronic, Vidavox strikes a balance between repetition and development, keeping you engaged with the looping patterns and motives but drawing you deeper into the music with the ideas and directions the music evolves into. It's like a spiraling, chilled out ride that propells you into an original journey every time. Top notch in its field. ..=============================================.. ....NEW TIMES VIDAVOX ALBUM REVIEW.. ....SUBTROPICAL.. ..Subtropical Spin ..Vidavox (Self-released) ..By ..Abel Folgar.. ....Published: Thursday, October 6, 2005 ......Instrumental amalgamation experimentation from the southern tip... ....Sad news: Vidavox's three-year run through Miami's indie-rock scene has come to a stop. Keys and bass man Carlos Vega has moved to the tundra of Michigan to pursue a Ph.D in (gasp!) mathematics, leaving drummer Jim Miller and guitarists Chris Salazar and Arnaldo Gonzalez with an 11-track album to peddle. The band's hiatus comes as no surprise -- Vidavox has performed an average of ten shows a year, and its EP, You Are Here, dates back to '02. However, the band's few stage performances have been memorable and engaging, drawing from a rich well of influences and techniques. Their appeal crosses genres with the expert craftsmanship of true artisans. ....It's not easy being an instrumental troupe, especially one that doesn't default into senseless, acid-induced, three-hour Grateful Dead jams. Vidavox's EP worked as a nameless, nine-song assault of tweaked crescendos and varied tempo permutations that built one huge song while allowing the individual tracks to stand alone. The full length differs slightly from this concept in that it follows a more organic pattern: the ocean. ....The disc opens with the soft, short, lullaby-styled "Hightide" before settling on a blueprint of flows and ebbs. "Preoccupation with Syncopation" is a series of warm expanses nestled by Asian-like musings. Indie rock erupts from "Kinematics" with a series of stunted industrial sounds, followed by the aptly titled "The Movement," which turns the album into a jazzier arena. "The Rise of Geometry," though short (two minutes), shows off Vidavox's many influences with hints of punk, jazz, surf, and indie rock coming through. The disc closes with a retooled version of the '02 EP's closer, here titled "Sumo" -- an excellent, Western-inspired surf jam that translates the album's entire inflection of rises and drops into a six-minute gem. With future shows promised to revolve around Vega's school schedule, here's hoping he visits often and is ready to take care of some homework. ..=============================================.. .... ..Vidavox CD Review from ..Decoymusic.com.. ......Tracking the Trends:.. US Instrumental Rock ..by ..Jordan Volz.. ....VIDAVOX.. ..Flordia ....Floridas Vidavox is some kind of perfectly coherent mixture of El Ten Eleven and Pelican. The band has the totally enchanting bass akin to El Ten Eleventhat fluttering, ambience presence that repeatedly lulls you into a tranquil state. But also, Vidavox progresses in a way similar to Pelican, navigating through quick-paced passages to approach the heavy breakdown at the end of the tunnel. The songs on much shorter on average, generally falling between the 4-6 minute mark, but that striking sound is undeniably present. This anomaly of sounds is a smart addition to the post rock world. Its aggressive without being too heavy-handed, and artistic without being overly pretentious. By taking an intersection of two sounds that are already highly popular, maybe Vidavox can attract a cult following. The bass is the leading component of the band, with a strong drumming support that adds its own jazz flair to the mix, sometimes a strange addition to the sonic adventure. However, it is all pulled together almost effortlessly in Lowtide, which Im tempted to dub one of the best instrumental songs in recent history. A simple bass line sets the foundation while guitar support flutters in the background to a wide open sonic landscape. The drums proceed cautiously, carefully not to disrupt the harmonious build-up taking place. During the first three minutes, it becomes evident that the band is aware of the genius they are creating, and the tease is so extreme that it cannot last for long, or else they run the risk of alienating the listener. Around the half way point the pace picks up and slowly begins to accelerate the rate at which the tension is heightened. Bass lines quickly let loose a deep yawn, firing off bright flares into the night to forewarn of the coming devastation. The scene has been perfectly set and at long last the guitars begin to strike with furious passion and intensity, recalling a devout epic composition known only to Caspian. However, as soon as the realization of the songs own value is reached, it is gonereceding back into the landscape with a jazzy finale that caps off the performance with an enchanting exit. For a song that doesnt even break the five minute mark, Vidavox sure packs quite a punch into Lowtide. Its thats good, just put it on repeat and enjoy. ....The rest of the bands self-titled debut album offers varying forms of songwriting and the feeling of the band does change quite a bit from track to track. Although several other are stellar, such as The Threat of Comraderie, Kinematic, and Sumo, none of them offer the dramatic feeling of Lowtide. However, Vidavox shows that it is able to convincingly pull off several different types of songwriting, write one amazing song, and somehow keep everything cohesive. With a little bit of growth, this bands sophomore release is going to be monumental; its best to jump on the bandwagon now. ~ ..Jordan Volz.. ..=============================================.. .... ....NEW TIMES BEST OF 2006.. ..The Main Event ..Bars & Music ....Best Band to Break Up in the Past Year.. ......Vidavox.. ..Some bands break up over raging drug habits; others break up over egos or money. But anyone who's heard the audio-sensory treat that is Vidavox probably wouldn't be too surprised to learn the reason for the group's split: Guitarist/keyboardist/bassist Carlos Vega is heading off to Michigan to pursue his Ph.D. Fans of electronica, jam bands, and plain old good beats will miss Vidavox's formulaic (in a good way), flowing rhythm; syncopated beats; and tracks that simply add up from beginning to end. ..=============================================.. .... ....Vidavox CD Review from ..Babyblaue-Seiten.com.. (german site). ....Vidavox.. ~.. Vidavox.. ..by ~ Jochen Rindfrey ..translation by ..Candice Davidson... (thanx!) ....In the USA, there seems to be almost a boom in volume from Postrock which miss the much needed revitalization to this genre. Here now, Vidavox from Florida appears with thier self-named debut. ....The concept of Postrock not quite reaches Vidavox however. Indeed, the band has rooted clearly in this style, titles like The Movement or The Thread of Camarederie especially come close to "classic" postrock, but they are brighter and more playful than usual for this genre. However, the band uses other influences to a homogeneous whole. ....Decisive for their music is the delicate yet still powerful play of both guitarists, who get along mostly without fault. In contrast to the dark sounds of many in this genre, the predominantly quick tempo is apparent in Vidavox, and also sometimes, the influence of harder alternative rock, up to some well measured punk to noisy passages come natural to them. The pieces are completely instrumental, with a few primal screams every once in awhile. ......Jochen Rindfrey.. ..=============================================..

Members

..Carlos Vega....Guitar, Bass, Keyboards, Physics of the Universe.. ..Chris Salazar....Guitar, Pedals, Controlled Noise Pollution.. ..Arnaldo Gonzalez....Bass, Guitar, Random Noises.. ..Jim Miller....Drums, Lookin' Good

Influences

........Arnaldo G....... .. vonnegut. kundera. aloha, tortoise, the sea and cake, stereolab, faraquet, castor, c-clamp, phillip glass, steve reich, karate, low, dismemberment plan, shiner, the bad plus, pygmy, ed matus struggle, swivel stick, dynamo plaza, etc.... .... ......Jim M......... drugs and alcohol.... ......Carlos V......... The Pixies, Radiohead, Sonic Youth, Dick Dale, Machete, Igor Stravinksy's The Rite of Spring, Beethoven's 9th symphony, ....... ......Christian S......... venetian snares, the pixies, the cure, unrest, battles, autechre, aphex twin, proem, u-ziq, squarepusher, piterpat, versus, the ropers, susum yokota, soundmurdurer, sonic youth, posterchildren, parlour, miles davis, maserati, man or astroman, low, jim o'rourke, leafcutterjohn, kinski, jega, icarus, hum, glifted, galaxie 500, fugazi, hella, friends of dean martinez, frank black, dj shadow, ovuca, vulva, d'arcangelo, colleen, chris clark, broadcast, the amps, ali farka toure, plus/minus, goodriddance, misfits, subhumans, hectate, don caballero, frank black & the catholics, Takako Minekawa, Pelican, Ogurusu Norihide, vanessa daou, Nautilis, nada surf, Motorpsycho + Jaga Jazzist Horns, Loose Fur, Joseph Nothing, The Black Heart Procession, The Album Leaf, the keyboards on "enjoy the silence" by depeche mode, blah blah blah...portishead, ... ..

Sounds Like

babies humping clouds
No recent updates in this category.
Why not...
00:15 | 41 plays | May 12 2006
Bio:
=============================================
in
strum
ental to the universe
=============================================
TO HEAR MORE OF OUR ALBUM
:
TO BUY OUR ALBUM
from CDBABY ($8):
click here
=============================================
=============================================
[ Vidavox review ]
Rene Alvarez
of
StreetMiami Magazine:
"this instrumental / experimental band introduces the world to their spacey compositions, a dramatic mix of indie-rock voicing and contemporary classical music that looms large and beautiful. "
=============================================
[ Vidavox review ]
Abel Folgar
of
StreetMiami Magazine:
When Michael Loncar published 66 Galaxie in 1998, the world of poetics was firmly kicked in the groin by a rampant, unabashed force that disregarded theory and form; and rollicked along at a break-neck pace that likened the work closer to the Sam Peckinpah school of narration than beatnik poesy. Miamis Vida Vox has done something similar. They have mounted a faceless, nameless nine-song assault with the same balls-on fury of the aforementioned poetry.
66 Galaxie worked as a series of thirty-five poem-vignettes. They all exist in a surreal manner on their own, but when read in succession, they materialized into a greater poem... every one leading in narration towards a more realistically planted goal. You are Here is the same way. The first two tracks work in gradual chilly crescendos that amplify into a non-studio generated wall of noise that would make alleged murderer Phil Spector proud as all hell.
The duties are handled by Fallers Arnaldo Gonzalez on bass and unusual sounds, Carlos Vega (formerly of the Fuckmemommies) on guitar and keyboards, ex-Milkshed Chris Salazar on lead guitars, and ex-Lose the Rookie Jim Miller on drums and percussion. These are all very accomplished musicians with different musical backgrounds that have come together in a Faith no More sans lyrics kind of scenario. The results are impressive.
There are trace elements of Herb Alpert & the Tijuana Brass, Andres Segovia, The Fendermen, Kimone, The Anniversary, and Tortoise. Track nine accelerates with staccato precision into a thematic of western inspired call and response segments that degenerates into chaos and note permutations a la Hüsker Dü in Hare Krsna and breaks on a dimes return to cohesion. Tracks four through seven range twenty minutes of ambient movements and ethereal soundscapes.
Poetic as the mood might conduce, this is something else: something more in touch with a tempered rawness. It is tight and well edited like poetry should be, but also unafraid to barge in headfirst into carbine spew or slashing blades. This is a flight of fantasy. A 66 Galaxie with a V-8 purring through foggy highways.
=============================================
=============================================
NEW TIMES ARTICLE
LOCAL HEROES
Published: Thursday, August 11, 2005
By: Dominic Sirianni
Vidavox isn't a jazz or jam band. Nor is it electronica, though the group does borrow certain strategies from IDM. Vidavox is a swirling amalgamation of exploratory music culled from the recesses of South Florida's underground. The outfit cranks out boundless, genre-defying sound that captures bits of classical, punk, and surf music to construct strangely captivating and melodious extended instrumental numbers. Vidavox has been playing together since 2002 and is composed of former members of Faller, Milkshed, and Lose the Rookie. They have a reputation for reaching across party lines; their performances have enthralled hardcore kids, punkers, rockers, and hip-hop backpackers alike. One demo, thirtysome-odd local shows, a finished album, no tour, and three years later they are done. This is their last show for now, as guitarist Carlos Vega heads out of town to pursue a Ph.D. in mathematics. This farewell performance is also serving as a release party for their finally completed full-length album, a project that has been in the works for more than a year. -- Dominic Sirianni
=============================================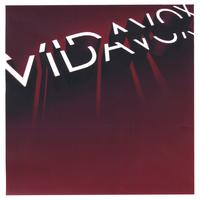 VIDAVOX ALBUM REVIEW
By: CDBABY
What I like to call a brain bath. This is the kind of album that will unscramble your brain, untangle the day's knots, smooth out those wrinkles in your mind and plant some new seeds. If you're an instrumental rock connoisseur, this is an album not to be missed. Drawing from jazz, progressive rock, jam band, math rock and elements of electronic, Vidavox strikes a balance between repetition and development, keeping you engaged with the looping patterns and motives but drawing you deeper into the music with the ideas and directions the music evolves into. It's like a spiraling, chilled out ride that propells you into an original journey every time. Top notch in its field.
=============================================
NEW TIMES VIDAVOX ALBUM REVIEW
SUBTROPICAL
Subtropical Spin
Vidavox (Self-released)
By
Abel Folgar
Published: Thursday, October 6, 2005
Instrumental amalgamation experimentation from the southern tip.
Sad news: Vidavox's three-year run through Miami's indie-rock scene has come to a stop. Keys and bass man Carlos Vega has moved to the tundra of Michigan to pursue a Ph.D in (gasp!) mathematics, leaving drummer Jim Miller and guitarists Chris Salazar and Arnaldo Gonzalez with an 11-track album to peddle. The band's hiatus comes as no surprise -- Vidavox has performed an average of ten shows a year, and its EP, You Are Here, dates back to '02. However, the band's few stage performances have been memorable and engaging, drawing from a rich well of influences and techniques. Their appeal crosses genres with the expert craftsmanship of true artisans.
It's not easy being an instrumental troupe, especially one that doesn't default into senseless, acid-induced, three-hour Grateful Dead jams. Vidavox's EP worked as a nameless, nine-song assault of tweaked crescendos and varied tempo permutations that built one huge song while allowing the individual tracks to stand alone. The full length differs slightly from this concept in that it follows a more organic pattern: the ocean.
The disc opens with the soft, short, lullaby-styled "Hightide" before settling on a blueprint of flows and ebbs. "Preoccupation with Syncopation" is a series of warm expanses nestled by Asian-like musings. Indie rock erupts from "Kinematics" with a series of stunted industrial sounds, followed by the aptly titled "The Movement," which turns the album into a jazzier arena. "The Rise of Geometry," though short (two minutes), shows off Vidavox's many influences with hints of punk, jazz, surf, and indie rock coming through. The disc closes with a retooled version of the '02 EP's closer, here titled "Sumo" -- an excellent, Western-inspired surf jam that translates the album's entire inflection of rises and drops into a six-minute gem. With future shows promised to revolve around Vega's school schedule, here's hoping he visits often and is ready to take care of some homework.
=============================================
Vidavox CD Review from
Decoymusic.com
Tracking the Trends:
US Instrumental Rock
by
Jordan Volz
VIDAVOX
Flordia
Floridas Vidavox is some kind of perfectly coherent mixture of El Ten Eleven and Pelican. The band has the totally enchanting bass akin to El Ten Eleventhat fluttering, ambience presence that repeatedly lulls you into a tranquil state. But also, Vidavox progresses in a way similar to Pelican, navigating through quick-paced passages to approach the heavy breakdown at the end of the tunnel. The songs on much shorter on average, generally falling between the 4-6 minute mark, but that striking sound is undeniably present. This anomaly of sounds is a smart addition to the post rock world. Its aggressive without being too heavy-handed, and artistic without being overly pretentious. By taking an intersection of two sounds that are already highly popular, maybe Vidavox can attract a cult following. The bass is the leading component of the band, with a strong drumming support that adds its own jazz flair to the mix, sometimes a strange addition to the sonic adventure. However, it is all pulled together almost effortlessly in Lowtide, which Im tempted to dub one of the best instrumental songs in recent history. A simple bass line sets the foundation while guitar support flutters in the background to a wide open sonic landscape. The drums proceed cautiously, carefully not to disrupt the harmonious build-up taking place. During the first three minutes, it becomes evident that the band is aware of the genius they are creating, and the tease is so extreme that it cannot last for long, or else they run the risk of alienating the listener. Around the half way point the pace picks up and slowly begins to accelerate the rate at which the tension is heightened. Bass lines quickly let loose a deep yawn, firing off bright flares into the night to forewarn of the coming devastation. The scene has been perfectly set and at long last the guitars begin to strike with furious passion and intensity, recalling a devout epic composition known only to Caspian. However, as soon as the realization of the songs own value is reached, it is gonereceding back into the landscape with a jazzy finale that caps off the performance with an enchanting exit. For a song that doesnt even break the five minute mark, Vidavox sure packs quite a punch into Lowtide. Its thats good, just put it on repeat and enjoy.
The rest of the bands self-titled debut album offers varying forms of songwriting and the feeling of the band does change quite a bit from track to track. Although several other are stellar, such as The Threat of Comraderie, Kinematic, and Sumo, none of them offer the dramatic feeling of Lowtide. However, Vidavox shows that it is able to convincingly pull off several different types of songwriting, write one amazing song, and somehow keep everything cohesive. With a little bit of growth, this bands sophomore release is going to be monumental; its best to jump on the bandwagon now. ~
Jordan Volz
=============================================
NEW TIMES BEST OF 2006
The Main Event
Bars & Music
Best Band to Break Up in the Past Year
Vidavox
Some bands break up over raging drug habits; others break up over egos or money. But anyone who's heard the audio-sensory treat that is Vidavox probably wouldn't be too surprised to learn the reason for the group's split: Guitarist/keyboardist/bassist Carlos Vega is heading off to Michigan to pursue his Ph.D. Fans of electronica, jam bands, and plain old good beats will miss Vidavox's formulaic (in a good way), flowing rhythm; syncopated beats; and tracks that simply add up from beginning to end.
=============================================
Vidavox CD Review from
Babyblaue-Seiten.com
(german site).
Vidavox
~
Vidavox
by ~ Jochen Rindfrey
translation by
Candice Davidson
. (thanx!)
In the USA, there seems to be almost a boom in volume from Postrock which miss the much needed revitalization to this genre. Here now, Vidavox from Florida appears with thier self-named debut.
The concept of Postrock not quite reaches Vidavox however. Indeed, the band has rooted clearly in this style, titles like The Movement or The Thread of Camarederie especially come close to "classic" postrock, but they are brighter and more playful than usual for this genre. However, the band uses other influences to a homogeneous whole.
Decisive for their music is the delicate yet still powerful play of both guitarists, who get along mostly without fault. In contrast to the dark sounds of many in this genre, the predominantly quick tempo is apparent in Vidavox, and also sometimes, the influence of harder alternative rock, up to some well measured punk to noisy passages come natural to them. The pieces are completely instrumental, with a few primal screams every once in awhile.
Vidavox's music is more alive and diverse than those of the "elegist group" so fans of Postrock may miss their emotional depth. In any case, Vidavox is an example of how new impulses can be given to postrock. Unfortunately, the Vidavox project has been put on ice while guitarist Carlos Vega goes after his Doctorate. Hopefully, after that they will continue to go for it! ~
Jochen Rindfrey
=============================================
Member Since:
July 04, 2004
Members:
Carlos Vega
Guitar, Bass, Keyboards, Physics of the Universe
Chris Salazar
Guitar, Pedals, Controlled Noise Pollution
Arnaldo Gonzalez
Bass, Guitar, Random Noises
Jim Miller
Drums, Lookin' Good
Influences:
Arnaldo G.
vonnegut. kundera. aloha, tortoise, the sea and cake, stereolab, faraquet, castor, c-clamp, phillip glass, steve reich, karate, low, dismemberment plan, shiner, the bad plus, pygmy, ed matus struggle, swivel stick, dynamo plaza, etc....
Jim M.
drugs and alcohol
Carlos V.
The Pixies, Radiohead, Sonic Youth, Dick Dale, Machete, Igor Stravinksy's The Rite of Spring, Beethoven's 9th symphony, ...
Christian S.
venetian snares, the pixies, the cure, unrest, battles, autechre, aphex twin, proem, u-ziq, squarepusher, piterpat, versus, the ropers, susum yokota, soundmurdurer, sonic youth, posterchildren, parlour, miles davis, maserati, man or astroman, low, jim o'rourke, leafcutterjohn, kinski, jega, icarus, hum, glifted, galaxie 500, fugazi, hella, friends of dean martinez, frank black, dj shadow, ovuca, vulva, d'arcangelo, colleen, chris clark, broadcast, the amps, ali farka toure, plus/minus, goodriddance, misfits, subhumans, hectate, don caballero, frank black & the catholics, Takako Minekawa, Pelican, Ogurusu Norihide, vanessa daou, Nautilis, nada surf, Motorpsycho + Jaga Jazzist Horns, Loose Fur, Joseph Nothing, The Black Heart Procession, The Album Leaf, the keyboards on "enjoy the silence" by depeche mode, blah blah blah...portishead, ... ..
Sounds Like:
babies humping clouds
Label Type:
None