Play

Play Next

Add to queue
Genre: Acoustic / Folk Rock / Indie

Location EDMOND, Oklahoma, US

Profile Views: 186552

Last Login: 5/9/2011

Member Since 4/19/2007

Type of Label Indie

Bio

.. Thanks to all those who have continued to show their love and support over the last few years. We look forward to bringing you a new record full of surprises in the very near future. It's good to be back! -VideoPhonic .. .. ...and this is the record label that keeps us going. Click the logo below to visit their site. Thanks. .. ...... .. .. Special thank you to ..KENDAL of Pacific Resonance.. for his work remastering some of my sloppy recordings. Check him out! .. .. ...... .. .. .. ....VideoPhonic is branching out across the intraweb, so click the links to follow us elsewhere!.... .. ........ ...... ...... .. .. .. ..

Members

.. Please buy my old poopy record so I can afford to make a less poopy record for you. All those pennies the record label sends me, well... umm... they add up to, like... a lot of pennies... so, please help me. The first record is only available as .mp3 files. With your help, the new one will be pressed into actual cased copies. I luv my fans! Thanks for your continued support. .. .. ...... .. ...... .. .. .. .. .. .. .. ..Buy merch from videophonic...... .. .. .. .. .. .. ....[..Copy this widget..] [..Create your own..].... .. .. .. .. .. .. .. .. .. ....video by ..Jordan Brown.. .. .. .. .. .. ...... .. .. .......... .......... .......... .......... .......... .. .. .. .. .. .. ..

Influences

Sounds Like
No recent updates in this category.
Why not...
00:48 | 191 plays | May 13 2008
Bio:
Thanks to all those who have continued to show their love and support over the last few years. We look forward to bringing you a new record full of surprises in the very near future. It's good to be back! -VideoPhonic
...and this is the record label that keeps us going. Click the logo below to visit their site. Thanks.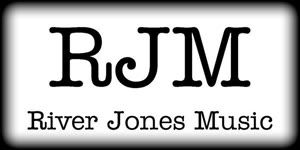 Special thank you to
KENDAL of Pacific Resonance
for his work remastering some of my sloppy recordings. Check him out!
VideoPhonic is branching out across the intraweb, so click the links to follow us elsewhere!

Member Since:
April 19, 2007
Members:
Please buy my old poopy record so I can afford to make a less poopy record for you. All those pennies the record label sends me, well... umm... they add up to, like... a lot of pennies... so, please help me. The first record is only available as .mp3 files. With your help, the new one will be pressed into actual cased copies. I luv my fans! Thanks for your continued support.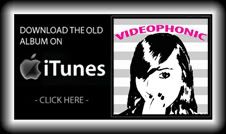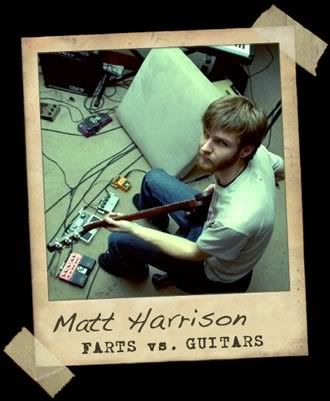 Buy merch from videophonic
[
Copy this widget
] [
Create your own
]
video by
Jordan Brown
VideoPhonic has 9033 friends.