Play

Play Next

Add to queue
Play

Play Next

Add to queue

1,269 plays

Play

Play Next

Add to queue

493 plays

Play

Play Next

Add to queue

318 plays

Play

Play Next

Add to queue

275 plays

Play

Play Next

Add to queue

102 plays








Voodoo Highway is a powerful new quintet featuring Federico Di Marco (vocals), Filippo Cavallini (bass), Matteo Bizzarri (guitars). Alessandro Duò (keys) and Vincenzo Zairo (drums). Have been indicated as one of the new revelations worldwide and defined as "the new Deep Purple" from such a big name in music as the former Rainbow/Black Sabbath/Gary Moore bassist Craig Gruber is only a small drop in the Ocean of this emergent new sensation of the classic rock scenario...
Now known to most for the outrageous stage presence, crashing executions, a style that hovers between Ritchie Blackmore's Rainbow and The Darkness and for the now obsolete (but very cool!!) custom of smashing instruments on stage, Voodoo Highway are becoming a cult in their murky underground territory. The Voodoo has already infected Europe, South America, USA and Japan on radio and it's actually blasting Italy with some of the most outrageous and long time no seen concerts ever!
Continuing to convert at any of their crashing shows some new brains to Voodoo, the band is now reaping the harvest of its labors: the first official LP "Broken Uncle's Inn" is actually a great success and it's defined by most a real thing of beauty. The album is gaining tons of good reviews from all over the world and it has reached its first SOLD OUT just after two months from its release back in June 2011. A new edition is going to be released in late 2011 and it already has bookings all over the World.
The band is already starting to compose the second LP, which is going to be recorded around March 2012 with a big name among producers. The year 2012 will see Voodoo Highway marching straight to Hell.


Broken Uncle's Inn (2011)
Album 2011, Rock'N'Growl

01. Intro (Since 1972)
02. Till It Bleeds
03. The Fire Will Burn Away
04. J.C. Superfuck
05. Window
06. Running Around
07. Broken Uncle's Inn
08. Heaven With No Stars
09. Gasoline Woman
10. In Fact It's the Worst

* Bonus tracks, of the 2nd Issue:
11. Broken Uncle's Inn (Live)
12. In Fact It's the Worst + Medley + Long Live Rock n' Roll (Live)

Recorded at:
Sonika Studios (Ferrara), by Luca Magni
Mixed & Masterd at:
Domination Studios (San Marino), by S.Mularoni.
This Is Rock n' Roll, Cocks
EP 2010, Self-financed

01.'Till It Bleeds
02. The Fire Will Burn Away
03. Gasoline Woman
04. In Fact It's the Worst

Recorded, Mixed & Mastered at:
Sonika Studios (Ferrara), by Luca Magni.

"The new movement of heavy metal has arrived! This band is the next Deep Purple!"
(Craig Gruber, former bassist from Rainbow, Black Sabbath, Gary Moore)

"One of the twelve bands in the World to watch in 2012" (Music Review)

"Just one word for this band: "Brilliant"!" (VH1 Channel)

"Best thing to come out of Italy since Super Mario!" (Classic Rock Channel)

"Voodoo Highway's debut album, Broken Uncle's Inn, is a sensational debut - the hottest thing out of Italy since Gina Lollabrigida. Buy this album, America...." (Rock Guitar Daily)



To link back & promote Voodoo Highway, make use of the below banner!
Just Copy/Paste this code, on your website, blog, profile ...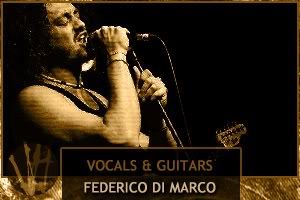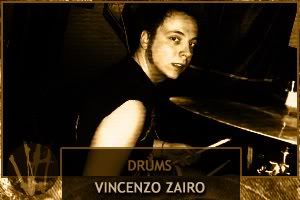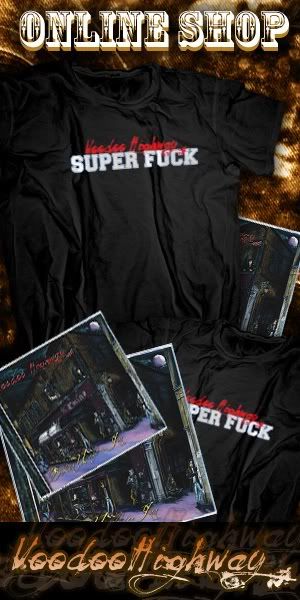 MANAGEMENT & BOOKING |

ORIGIN | Italy



GENRE | Idol/Religious/Rock



SOCIAL | Facebook | YouTube | ReverbNation | LastFM



MANAGEMENT & BOOKING | Rock'N'Growl



MERCHANDISE | Here



LAYOUT | Anestis Goudas