Play

Play Next

Add to queue
Play

Play Next

Add to queue

37 plays

Play

Play Next

Add to queue

113 plays

Play

Play Next

Add to queue

66 plays

Play

Play Next

Add to queue

159 plays

Play

Play Next

Add to queue

12 plays
Genre: Dub / Reggae / Ska

Location IPSWICH, Un

Profile Views: 19036

Last Login: 1/23/2012

Member Since 3/15/2009

Website waltjabscorecordings.co.uk

Record Label Walt Jabsco Recordings

Type of Label Indie

Bio

Established in 2009 Walt Jabsco Recordings is inspired by our love of the great cult reggae & ska labels of the 60's and70's. Our philosophy is simple. Release the finest ska,reggae and dub cuts by undiscovered artists. We believe all music should be fresh so we endeavour to make all our releases available as soon as they are recorded ensuring they are as fresh as the day they were mixed ! Since our first release the classic Walt Jabsco..The Return Of compilation album .We have gone from strength to strength and released a further 7 albums from our ever growing stable of diverse bands and artists. We have recently embarked on a quest to unearth long lost unreleased gems from long since forgotten bands. The first fruits of which can be heard on the The Monotones... 'Kings Of The Mad Men' album. As well as releasing cd's and vinyl we also have our own in house recording studio Liquidizer Sound Lab and are always interested in hearing from new bands and artists for collaborations and various recording projects for possible future releases. If you are interested and would like to be a part of the Walt Jabsco family send us an email together with a track and brief bio. Walt Jabsco Recordings...Unashamedly Retro !? You bet we are !!

Members

Influences

Sounds Like

2 tone,studio1,trojan,motown,the specials,jerry dammers,ska,reggae,dub,space age exotica,latin.lounge muzak, middle eastern muzak,jazz,funk,hip hop,breakbeats,trip hop, soundracks,60's,the spatial aka orchestra,rocksteady,sun ra,martin denney,moondog,
No recent updates in this category.
Why not...
05:51 | 6 plays | Sep 21 2011
Welcome to Walt Jabsco Recordings! Walt Jabsco Recordings is a record label based on love of the great 2 Tone ,Upsetter,Treasure Isle,Harry J's and all those great sixties and seventies cult labels. Our aim is to release the finest Ska,Dub & Reggae Tunez. Our first release 'Walt Jabsco..The Return Of' was well recieved and is regarded by many as a classic. The first phaze of the label was to make our music available as download only but due to the popular demand all our releases are now available as CD versions. Our next phaze is to release vinyl and we will be kicking of this summer with a scorching 10" 'Rock dis Shot' by Isotope X featuring Horace Panter(specials) & Neol Davies (selecter). Watch this space for further details ! />..

Myspace Layouts - Myspace Editor - Hot Comments - Image Hosting

NEW SINGLE !!!!! THE LIQUIDIZER ! by Walt at The Controls featuring Andy 'Keys' Clark. FREE DOWNLOAD SINGLE AVAILABLE FROM www.waltjabscorecordings.co.uk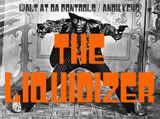 .. WALT RIDES AGAIN...NEW 18 TRACK ALBUM OUT NOW!!!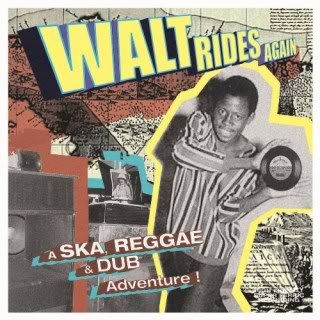 Myspace 2.0 Layouts - Myspace 2.0 Editor - Hot Comments..

You've been marked on my visitor map! Click to zoom in.

Get your own map at

hit2map.com

..
Member Since:
March 15, 2009
Members:
Sounds Like:
2 tone,studio1,trojan,motown,the specials,jerry dammers,ska,reggae,dub,space age exotica,latin.lounge muzak, middle eastern muzak,jazz,funk,hip hop,breakbeats,trip hop, soundracks,60's,the spatial aka orchestra,rocksteady,sun ra,martin denney,moondog,
Record Label:
Walt Jabsco Recordings