Darla Pearce hasn't earned any badges yet... have you?
General

What Goddess are you? (renewed hehe)





Avira




You are the goddess of life and happiness. You are the mother of all humans and love them dearly even if they aren't perfect. Your twin sister, Nukpana, is the goddess of death and the afterlife. you were both born from a dying tree and even if you are opposites, you are nearly inseperable. Your symbol is a lamb : gentle and sweet.

How do you compare?
Take this test! | Tests from Testriffic..

..

Click here for more Angels Graphics!

Which Fantasy Do You Live In?




Harry Potter

You've been very brave for most of your life. You avoid most social gatherings, and you just want to be left alone. A lot of people are sick of you acting the same way, but that's their problem. You do what you want, and that's all that matters.

How do you compare?
Take this test! | Tests from Testriffic

..

img src="http://i296.photobucket.com/albums/mm173/wd40dry/darlak/olson_mother_and_child.jpg" /> img src="http://i296.photobucket.com/albums/mm173/wd40dry/darlak/002E051Im2G.jpg" />

Music

Movies

Television

I do not support vilolence and strive to get rid of as much as possible. Undergoing major rethink here.


Awesome href="Myspace">http://www.msplinks.com/MDFodHRwOi8vd3d3LnB5emFtLmNvbS9teXNwYWNlbGF5b3V0cw==">Myspace Layouts.. at pYzam.com


..

find and share recovery images at

anonymousspace.com

..

Books

..

Heroes

You can be my hero, baby!
Play

Play Next

Add to queue

Play

Play Next

Add to queue

Play

Play Next

Add to queue

Play

Play Next

Add to queue

Play

Play Next

Add to queue
About me: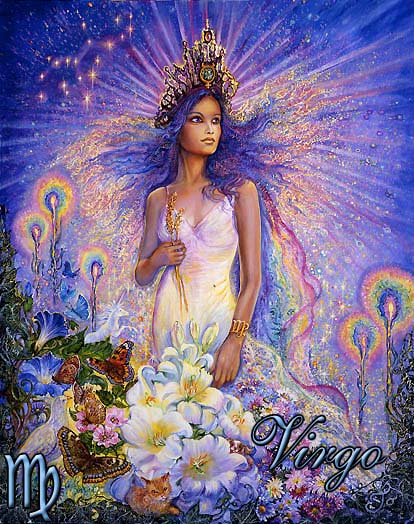 ----------------------------------
..
==========================================
---------------------------------------------------- ..
..
We, each, share a quest in this journey of our lives. We walk through a valley of sorrow, joy, enlightenment, chaos, tears but we are never really alone. We reach out to touch one another and give encouragement over the good, the bad, the ugly as well as the divine, until we come to a better place. Along our way, we bookmark in our minds, anything of beauty, of good report or praiseworthy. We are seekers of truth and sooner or later, we seek to share a single candle of light and we walk towards those things that have a positive influence in our lives. We learn how to love each other in more perfect ways through guidance from our Heavenly Father, the Grandfathers, and Grandmothers, our own spiritual guides and angels who watch over us. We give permission for positive influences in our lives if they come from the light.
.. Each day, I give thanks for my many blessings; the blessing of shelter from the storms, the blessings of nourishment, the blessings that assist us along our journey to learn better, how to perfect our love towards one another. We learn forgiveness for wrongs that have harmed us and we pray for healing and we strengthen our empathy and compassion, so we can forgive others. We share a wonderful journey filled with twists and turns and we move two steps forward, one step back or at least, I do ; ) It is progress that can be easily missed and we are here to help each other over the hard bumps.
........ Remember that our hearts know better than our minds where the trail leads away from sorrow to unconditional love. It is with the greatest pleasure that I am on My Space communicating directly with you. I am an authentic person; mother, daughter, wife, friend, who has chosen to walk in the light and away from darkness. I have had my share. If we can share this walk and connect with each other, we can share the light. Truly, I love you and send blessings of hope and joy to you, my beloved. Count your blessings, name them one by one. Here is the new face of America. In an earth that is full of bounty and abundance, there is surely enough for every woman, man and child who dwells here with us. My heart aches for the economic crisis that is causing more and more families, elderly, babies to go without the basic things needed to sustain life. The situation is caused by circumstances beyond the control of our people. Even if you are limited in your own economic situation, please give a loaf of bread, a can of spam, a hug to those who are suffering in a land of absolutely raw abundance.
<> <> DO UNTO OTHERS AS YOU WOULD HAVE THEM DO UNTO YOU. AND IF THE SAVIOR CAME TODAY~WOULD YOU RECOGNIZE HIM? Are you sure about that?....
The Lord has provided for all, the Earth gives up it's bounty but there are some big hogs (Wall St. CEOs come to mind) who have taken more than their own share and greed abounds across the land and the world. This must be changed increased from 1% to 100% for all people. We will take this new world of love and sharing to the new banks where love, passion and beauty resides. No war, no killing, a new future without limits being placed. We won't need them in the 5th Dimension and that is our new home. Heaven on earth!
..
src="
http://i296.photobucket.com/albums/mm173/wd40dry/Winter/snow2dogharryfence.jpg
" />
Wat mystical creature are u?
..
Unicorn
U are a beautiful and elegant person just like the unicorn. U love the peace and quiet of ur surronding areas and u love to make new friends
How do you compare?
Take this test! | Tests from Testriffic..
..

Glitter Graphics Maker & MySpace Layouts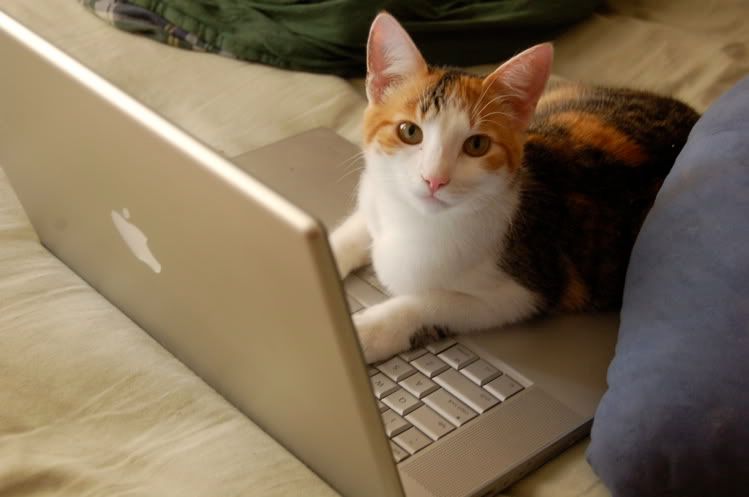 Lily at the computer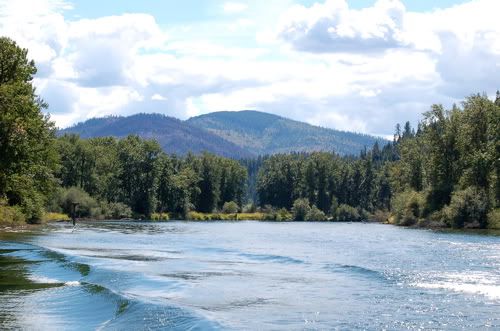 So you want to know about me, eh? Okay, I guess that's fair. I live just south of the border. The Canadian border that is... I've been inching my way closer for years now. I fell in love with the forests filled with beautiful pines and winding rivers. The lakes are a bonus that comes with the territory. I especially love the solitude. Sometimes my cravings for the ocean can be filled at my favorite beach in Manzanita Oregon.
I am a transplant from California and sometimes just need to hear the waves crashing. I will never miss the gridlock which was a real nightmare. I am the proud mother of Seven. No that's not a typo! Two of my granddaughters were married this last summer and I just don't know where the time goes. It seems like yesterday I was changing diapers on their mothers.
Now there is enough of us to fill a greyhound bus. Families are precious, they sure keep our world spinning (out of control) but hopefully, not out of orbit entirely. I have really been enjoying my family and hope you are, too. Time goes by so fast these days. Oh, in October 2007 I was blessed with my very first great grandchild. Things are constantly changing and we need to embrace change which is not as easy as it seems.
I can be found keeping up with current events, on a few blogs, reading a good book, or surfing the web. I get a litle dizzy when I do them all together. I am a Mac guru and often have an IPOD firmly attached to my head. I always thought our lives should have appropriate background music and now I've got it....Well, at least it was until I discovered "Blog Talk Radio ; ) "
We are all better off, if we regain that wonderful, magical amusement and imagination we had as children. Can we remember how to dream? The fountain of youth is embedded in our childhood, so we need to reach back and remember and do it again. When was life delicious to you?
We have a lake like this in Coeur d' Alene. It's magical. .. ..
..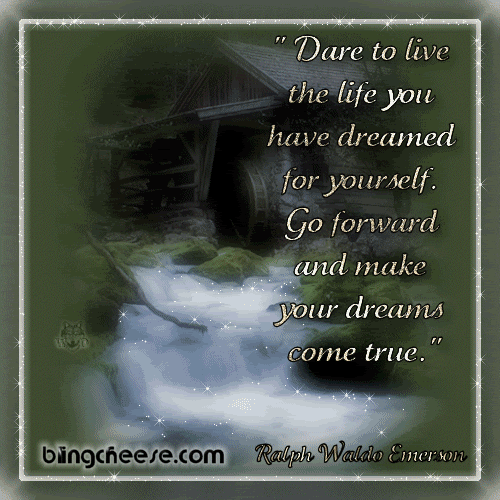 MySpace Graphics
&
MySpace Layouts
..

MyHotComments
Your Personality is Somewhat Rare (ISTP)
http://www.blogthings.com/howrareisyourpersonality...
Your personality type is reserved, methodical, spirited, and intense.

Only about 6% of all people have your personality, including 3% of all women and 8% of all men
You are Introverted, Sensing, Thinking, and Perceiving.
How Rare Is Your Personality?
Children In Time
http://www.youtube.com/watch?v=gp0ywckVpRE
One of my favorites
Read This please ~ 'Today I woke up' !!!
http://www.youtube.com/watch?v=0oH6d6KyETA
.. Note about CHAIN LETTERS: My friends, let us reason together. I send out between 500-700 comments every few days and I love and adore you. I'm grateful for the joy I feel when you comment me back and I don't want to let you down. Lately, I've been getting chain letters and find that I cannot participate without neglecting normal and regular comments from me to you. I'm getting older and am not physically able to add them to my normal schedule. Please forgive me. I do not mean to neglect you but I can only do one or the other and hope you will understand.
Also, I have a 91 year old father (Happy Birthday, Dad) who periodically checks my page. I would appreciate it if no one would post nudity or such because he very well could be greatly distressed. Many thanks... ==========================================
The New World I dream of provides for all our basic needs like food, shelter, utilities to provide heat, gas, oil, clean water, clean air, where there is 100% participation in building a new heaven on earth. One that doesn't cause broken hearts, grief for no reason at all, and death from wars, violence, greed, greed agreed. Earth open up and joyously gives forth her abundance so that hunger is struck out of dictionaries. Where a wind of creativity and beauty blows over every single head and where even the tiniest hair on your head is blessed. And then, love comes forth and gives us one thousand years of peace so that we might get it right! My love to all and especially mothers like this one who have been grieving a very long time for no purpose and so needlessly. Can't we join hearts and love one another and why can't we start today? . xoxo

href="
http://www.msplinks.com/MDFodHRwOi8vd3d3LmJsb2d0aGluZ3MuY29tL3doYXRoZXJiYXJleW91cXVpei8=
">
You Are Mint
http://www.blogthings.com/whatherbareyouquiz/
You are a honest person with a strong personality. Your frank point of view is refreshing.
You've been quite lucky in your life, though you have made more of your own luck than you realize.

You are engaging and disarming. You definitely have the "gift of gab!"
You live an edgy, dynamic life. Sometimes you get a little burned, but you always bounce back.
What Herb Are You?
You Are a Pineapple
http://www.blogthings.com/whattropicalfruitareyouq...
You are bright, cheerful, and active. You have a lot of zest for life.
You find it easy to feel energetic and refreshed throughout the day.

You are likable and influential. You are an important part of the mix.
You can go with the flow or be bold, depending on the situation.
You Are the Heart Chakra
http://www.blogthings.com/whatchakraareyouquiz/
You are loving, kind, and empathetic. You feel for the world, and you truly value peace.
You have many close relationships, and you work hard to make them harmonious.

You are accepting and understanding. You are tolerant of all sorts of viewpoints, even if you don't agree with them.
You are very forgiving. When you love someone, your love is unconditional.
..
You Scored as Shaman

You are a Shamanic Empath. You are at one with nature and can speak with animal/plant life. Your powers come from the Sun & the Moon, and the elements. The weather moves with your mind and all of nature is at your beck and call. (from The Book of Storms by Jad Alexander at http://groups.yahoo.com/group/Empaths/)



..
..
You Scored as Angel protector

Your a protecter, and angel who protects others, keeping them safe from evil. Your kind and giving but hopefully someone doesnt make you to mad... You would sacrifce yourself to save other inocent people, you are brave and trong in will.


| | | |
| --- | --- | --- |
| Angel protector | | 75% |
..
Your Aura is Blue
http://www.blogthings.com/whatcolorisyourauraquiz/
Spiritual and calm, you tend to live a quiet but enriching life.
You are very giving of yourself. And it's hard for you to let go of relationships.

The purpose of your life: showing love to other people

Famous blues include: Angelina Jolie, the Dali Lama, Oprah

Careers for you to try: Psychic, Peace Corps Volunteer, Counselor
..
..
Osiris Isis Member Badge
http://osirisisis.ning.com
Extraterrestrials Member Badge
http://extraterrestrials.ning.com
Toronto Pictures Member Badge
http://torontopictures.ning.com


Better world Member Badge
http://bringheaven.ning.com
DAYSTAR COMMAND Member Badge
http://innercoredaystarcommand.ning.com
Everybody's Someone Who are you ? Member Badge
http://everybodysomeone.ning.com
..
Visit Everybody's Someone Who are you ?

Galactic Federation of Light. Member Badge
http://galacticfederationoflight.ning.com
..
Visit Galactic Federation of Light.

United Starseeds Member Badge
http://unitedstarseeds.ning.com
Who I'd like to meet:
Old and New Friends! And of course, YOU. I'd like to meet any masters who are willing to teach. I'd like to take a moment to thank all my wonderful and loving children and friends for the joy and gift of the spirit as we travel along in a shared experience, one could call "collective" I've had many teachers along the way including my parents and brothers and sisters but I need to add a few more. Helen Ross, RSYA5,Gold Ring, Humanity Healing, Guardian of Light and all wayshowers; Jennifer Hoffman, Uriel, RAK, Saturns Lady &, Michael. My deepest wishes from my heart to yours for accompanioning me on these last few stages in bringing about a new era of wealth and prosperity. Did I mention my Jennifer and husband Harry? And to all of my friends, too, I couldn"t have done this without you. Now we can get back to work in bringing the new day in with grace and style and our collective pool of pure love. xoxoxoxoxoxo Yes, I do believe in miracles and I see them every day of my life.
/>
Spicecomments.com - Art Comments
/>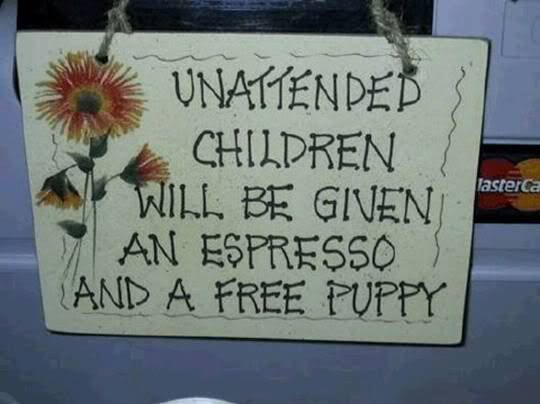 ..


Comment Graphics and Myspace Layouts at pYzam.com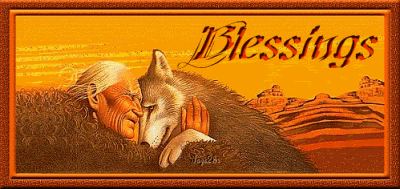 ....
Status:

Married

Here for:

Networking, Friends

Hometown:

Northridge

Orientation:

Straight

Body type:

Average

Ethnicity:

White / Caucasian

Religion:

Mormon

Zodiac Sign:

Virgo

Children:

Proud parent

Smoke / Drink:

No / No

Education:

College graduate

Occupation:

Writer
San Jose-Evergreen Community College District

San Jose, CA

Graduated:

1986

Student status:

Alumni

Degree:

Professional

Major:

Computer Science and a BS in Artic Survival ; )

Minor:

Business

1981 to 1986

James Monroe High School

North Hills, CA

Graduated:

1961

Student status:

Alumni

Degree:

High School Diploma

1960 to 1961