Play

Play Next

Add to queue
Play

Play Next

Add to queue

19 plays

Play

Play Next

Add to queue

8 plays

Play

Play Next

Add to queue

13 plays

Play

Play Next

Add to queue

8 plays

Play

Play Next

Add to queue

6 plays
Genre: Acoustic / Americana / Southern Rock

Location Un

Profile Views: 24757

Last Login: 4/13/2012

Member Since 4/6/2007

Website http://www.msplinks.com/MDFodHRwOi8vd3d3LnJldmVyYm5hdGlvbi5jb20vd2VuZGVsbG1hdHRoZXdz

Type of Label Unsigned

Bio

......"If karaoke is live music,..then falling off a roof is transportation!"...."We should not have a tin cup out for something as important as the arts in this country, the richest in the world. Creative artists are always begging, but always being used when it's time to show us at our best.".. Leontyne Price........ ..........CHECK OUT "Bundle Of Nerves" music video on YouTube... click here......... <object width="425px" height="360px"> <param name="allowFullScreen" value="true"/> <param name="wmode" value="transparent"/> <param name="movie" value="http://mediaservices.myspace.com/services/media/embed.aspx/m=0,mr=110527595,t=1,mt=video"/> <embed src="http://mediaservices.myspace.com/services/media/embed.aspx/m=0,mr=110527595,t=1,mt=video" width="425" height="360" allowFullScreen="true" type="application/x-shockwave-flash" wmode="transparent"/> </object> ..........Along with Wendell's original songs, he covers pop, rock, country and folk music spanning five decades. He frequently uses a wireless rig that allows him to stroll among the crowd, making new friends..and winning new fans.....................B..orn and raised in Cowan, Tenn., which is 30 miles from Lynchburg where they make Jack Daniel's whiskey, "I'm the one in my family who doesn't have a real job, but they don't play the guitar;.. I've got the blessing and the curse."........He remembers listening to the radio as a small child and wondering about the lyrics to songs, asking his parents questions like, Why did Roger Miller say They ought to take a rope and hang me? Why did he have lipstick on his collar? Why does he want to dance with that girl? People would tell me, They are just songs, but I wanted to know where those words came from.........In high school, Wendell worked on his skills as a musician in the school band and playing guitar and singing with friends in several Country/Rock bands. Never standardized, his tastes in music varied. "I listened to and played everything from Black Sabbath to Doc Watson- Ray Charles to Hendrix. I liked Hank Williams Sr. as well as Allman Brothers." ....Moving to Chattanooga after high school, he honed his craft before traveling the country, taking his music from Florida to California- New York to Texas......... Matthews eventually moved to Nashville, where he joined the songwriting community. He had several songs published, but decided to move to an area that allowed him to "just pick and sing and get back into writing my own songs." .. ......A friend in Nashville told him about the Grand Strand and after a visit, Matthews moved there. (The Grand Strand covers the east coast from Calabash, North Carolina to Georgetown, South Carolina. The center of this stretch is Myrtle Beach.)........ In 2011, Matthews released his 6th disc of original tunes. "Beneath the Reefer Moon" is an acoustic compilation which added 5 recent tracks to 5 old favorites. The CD is available at his shows. "Even after the music fades, the stories live on," he says. And I think you'll agree. - - - - - - - - - - Wendell Matthews performs along the southeast coast. His shows on Daufuskie Island, SC led to a collaboration with southern historian and author, Roger Pinckney. Pinckney's book "Reefer Moon" is now accompanied by a Matthews song "Beneath the Reefer Moon." The book is under contract for a motion picture. Wendell sings originals as well as pop, rock, country and folk spanning five decades. Wireless mics and guitar allow him mobility to interact with the audience as he entertains. See and hear more at www.youtube.com/WendellMatthews Facebook, MySpace email- WendellMatthews@gmail.com..... .. Written by Clayton Stairs..Georgetown Times, South Carolina........ .. ......DISCREVOLT cardholders click here...... ......Contact Wendell Matthews (or) see Music Related Links...... ......Mayor Bubba Love gets a private concert..on the Marshwalk, Murrells Inlet...... ......Wendell with the CUERVO girls...... ......New fans at the Harley Rally...... ......Harley Rally gig, Wild Wing Cafe, Garden City Beach ...... ......May be from TN, maybe not???...... ......Fans from Greenville, SC....... ......"Ring of Fire" duet with a Texas gal...... ......Awwwwwwwwwww...... ...." alt=".......... ......Wendell and Mac McAnally trade CDs...... ...... ...." alt=".......... .. .. ......Lisa Hudson remembered with Plaque of Recognition.. ......Lisa Hudson.. ......A nice breeze keeps us cool........ ......WINYAH got the attention at this gig..(l to r) Elaine, Bill, LuLu, me, Wynn, Sally........ ......WINYAH the Gator, Winyah Bay, Georgetown........ ......LOW TIDE BANDITS 2008..(L to R) Wendell, David Reynolds, H. B. Beverly, Eli Weed,..Dan Evans, Rick Mariner, Jody Creel, Worth King........ ......RRRRRRRR!........ ......These North Carolina fans knew the words to my songs........ ......INLET OYSTER ROAST 2008........ ......BIG "W" by a big W........ ......Pirates frequent Murrells Inlet............

Members

.. .. .. ....Songwriter/Performer.. Vocals/Acoustic guitar..

Influences

.. .......... ....SONG LIST includes..:..EAGLES, JIM CROCE..JIMMY BUFFETT..GORDON LIGHTFOOT..CREEDENCE, CASH..WILLIE & WAYLON..NEIL YOUNG..JAMES TAYLOR..JOHN PRINE..VAN MORRISON....+ country & pop music..of the 70's, 80's & 90's. ...... ...... .. ........ ..............wendell matthews........damage control..............................album credits.......... ........Black Sheep Rebel, Chattanooga Rhythm Man..Tennessee Christmas Soiree, Lisa, Dogs Like Me,.. Fishin' Maniacs, Donna Reid written by.... Wendell Matthews ..Bad Memory- .. Steven McLendon,.. W. Matthews.. My Money's In Birmingham- W. Matthews ....Tim McDonald, Brad Matthews;.. Bundle of Nerves- ..Sally Lewis, Cathy & Tommy Tackett,....W. Matthews....Lead Vocals - Wendell Matthews..Electric guitar - ..David Reynolds,..Rick Mariner....Harmonica -.. H B Beverly.... Cello -.. Kerrine Gifford.... Accordion - ..Michael Delgardo.... Fiddle - ..Shawn Snyder....Bass guitar - ..Eli Weed, Clark Sullivan, Claude Cormier....Vocals - ..Tim Richey, Steven McLendon, Sheryta Spears....Drums - ..Frank Sorrell....Keyboards - ..Joel Phillips, Tim Richey....Acoustic guitar - ..Tim Richey, Jody Creel, W. Matthews....Produced by ......wendell matthews........Recorded, mixed and mastered by....Seth Funderburk....Sea Note Recording, Myrtle Beach, SC, USA..Additional Engineering by ..Jeff Costa....Photography by ..C.E. Chip Smith....Thanks to ..Ann Matthews, Sally Lewis, Ken Spiehler, Wynn Vickers, ..H. David Henson, Jaynie Trudell & Harvey..........- MUSIC RELATED LINKS -....wendell_songs@yahoo.com........copy and paste to contact me........WENDELL on Reverbnation........"Fishin' Maniacs" LIVE at SxSE........Stages Video Productions........Haywire Custom Guitars........Eli Weed and The SeaWeedz........H B Beverly........Archive of Misheard Lyrics.... ........LINK TO HAVE YOUR ADDRESS ADDED TO MY WEEKLY "EMAILER" FOR GIGS AND UPDATES....Submit Email Form.... ........Please Join.... WENDELL MATTHEWS..on FACEBOOK............ ...... ...... .. ........ .............. DISCOGRAPHY........ ....1997- .."ANGEL ON THE WATER".... ........ Wendell Matthews first self-produced CD. recorded with six other musicians in Burns, TN. on an 8-track reel. He wrote the title cut about the late Katie Collier who died suddenly at age 17, the daughter of Wendell's girlfriend. This 10 song disc includes, "Stand Up Man", written for his late friend, Bill (Fish) Prince, "Ol' Buffalo", written with his late father, J.O. Matthews Jr., which denotes the recollection of his dad's childhood huntin' dog. The first recording of his rap song "Fishin' Maniacs" and the doleful tale of the "Chattanooga Rhythm Man", as well as "I Love Her Late At Night", written with his brother, Brad..... ....2003- .."THE BALLAD OF ALICE FLAGG".... ........ Wendell Matthews produces his first digital recording... Forming a duo with fellow acoustic guitarist and vocalist Jody Creel of Chapin, S.C., the two musicians recorded 10 tracks in under a week's time in Charlotte, N.C. The title cut is Wendell's take on the century-old story of legendary ghost, Alice of Murrells Inlet, S.C. "Dogs Like Me" was first released on this disc, as well as their version of "I Love Her Late At Night". Creel lends lead vocals on two of his original songs..... ....2007- .."DAMAGE CONTROL".... ........ A 24-track digital recording completed during a four month period in Myrtle Beach, S.C. Wendell Matthews handled lead vocals on this 10-song project, arranging and producing the tracks with a crew of 15 musicians. A collaboration with Myrtle Beach based Stevie Mac of the band "EASON" and support from guitar-obsessed Tim Richey from Estill Springs, TN yielded the waning "Bad Memory". Fresh interpretations of "Dogs Like Me", "Chattanooga Rhythm Man" and "Fishin' Maniacs" round out this work which includes "My Money's In Birmingham", Wendell's first blues recording, written with Brad and cousin Tim, the Cajun toe-tapper "Donna Reid" and a 'when Wendell met Sally' story titled.."Tennessee Christmas Soiree"..... ....2008- .."WENDELL MATTHEWS RECAPTURED".... ........ Compilation CD.. 1- Black Sheep Rebel 2- Lisa 3- Dogs Like Me 4- Chattanooga Rhythm Man 5- Bad Memory 6- Donna Reid 7- Birmingham 8- Fishin' Maniacs 9- Bundle Of Nerves 10- Tennessee Christmas Soiree 11- Alice Flagg 12- Back Home 13- Playboy Life..14- I Love Her Late At Night..15- Little Seed 16- Aimless Rider 17- Angel On The Water..18- Ol' Buffalo 19- Friends.......... "BUNDLE OF NERVES" Music Video.. .. .. .. .. .. .. ...... "FISHIN' MANIACS" Music Video.. .............. .. .. .. .. .. .... ....SOME PHOTOS ARE CLICKABLE LINKS.... .... .. .. .. .. .. .. .. .. .. .. ......Add WENDELL MATTHEWS on FACEBOOK...... ...." alt=".......... ......WENDELL MATTHEWS...... ......Wendell and SNUGGLES..Visit SC-C.A.R.E.S. Animal Sanctuary...... ......SADNESS...... ......SxSE show- Myrtle Beach Historic Train Depot...... ......Dez and Barry...... ...." alt=".......... ......The LOW TIDE BANDITS...... ......Wendell, HB Beverly, Eli Weed,..Rob Nall, Rick Mariner, Jody Creel...... ......Ol Buffalo...... ......The grave of Alice Flagg at All Saints...... ......Pickin' at the Rum Barrel, Pat Croce's place..Key West...... ......Sitting in with Myrtle Beach's "Latitude"..Roof Top Cafe, Key West...... ......Michelle & Tom let me go solo...... ......Loitering around Buffett's Key West studio...... ......Having a chat with Greg 'Fingers' Taylor...... ......View of St. Simons from Jekyll Island, GA...... ......Linda & Bill on the fishing pier, Jekyll Island...... ......The end of another perfect day...... ...." alt=".......... ......Senoritas from Columbia, South America...... ...." alt=".......... ......A novel by Richard Courtney...... ......Seeing double...... ......Now spit............

Sounds Like
No recent updates in this category.
Why not...
03:58 | 14 plays | Oct 20 2011
Bio:
NEW TRACKS ADDED TO CD "BENEATH THE REEFER MOON." Also includes newly recorded versions and some old favorites. Beautiful full color Reefer Moon artwork for CD Jacket and Disc!!! See my BENEATH THE REEFER MOON photo album.
Bio:
"If karaoke is live music,
then falling off a roof is transportation!"

"We should not have a tin cup out for something as important as the arts in this country, the richest in the world. Creative artists are always begging, but always being used when it's time to show us at our best."
Leontyne Price
---
CHECK OUT "Bundle Of Nerves" music video on YouTube. click here.
---
Along with Wendell's original songs, he covers pop, rock, country and folk music spanning five decades. He frequently uses a wireless rig that allows him to stroll among the crowd, making new friends
and winning new fans.




---

B

orn and raised in Cowan, Tenn., which is 30 miles from Lynchburg where they make Jack Daniel's whiskey, "I'm the one in my family who doesn't have a real job, but they don't play the guitar;

I've got the blessing and the curse."

He remembers listening to the radio as a small child and wondering about the lyrics to songs, asking his parents questions like, Why did Roger Miller say They ought to take a rope and hang me? Why did he have lipstick on his collar? Why does he want to dance with that girl? People would tell me, They are just songs, but I wanted to know where those words came from.

In high school, Wendell worked on his skills as a musician in the school band and playing guitar and singing with friends in several Country/Rock bands. Never standardized, his tastes in music varied. "I listened to and played everything from Black Sabbath to Doc Watson- Ray Charles to Hendrix. I liked Hank Williams Sr. as well as Allman Brothers."

Moving to Chattanooga after high school, he honed his craft before traveling the country, taking his music from Florida to California- New York to Texas.

Matthews eventually moved to Nashville, where he joined the songwriting community. He had several songs published, but decided to move to an area that allowed him to "just pick and sing and get back into writing my own songs."

A friend in Nashville told him about the Grand Strand and after a visit, Matthews moved there. (The Grand Strand covers the east coast from Calabash, North Carolina to Georgetown, South Carolina. The center of this stretch is Myrtle Beach.)

Entertaining on the Grand Strand for ten years, Wendell Matthews calls Murrells Inlet home and still writes, performs and appreciates many different genres of music.

Now, after recording "damage control"

his 3rd CD of original music, those eclectic influences come through loud and clear.

This is by far the biggest project I've ever done. With the support of my fans, it was a team effort with more than 25 very talented artists, technicians, family and friends working to put it together.

With everything from a heart-felt tribute to a lost friend, musician Lisa Hudson, to a Rock/Country song called "Dogs Like Me" and a redneck fishing rap, Matthews'
"damage control"
has something for everyone on this album...

Written by Clayton Stairs
Georgetown Times, South Carolina

---

---

..


DISCREVOLT cardholders click here


Contact Wendell Matthews (or) see Music Related Links


Mayor Bubba Love gets a private concert
on the Marshwalk, Murrells Inlet


Wendell with the CUERVO girls


New fans at the Harley Rally


Harley Rally gig, Wild Wing Cafe, Garden City Beach


May be from TN, maybe not???


Fans from Greenville, SC.


"Ring of Fire" duet with a Texas gal


Awwwwwwwwwww


Wendell and Mac McAnally trade CDs

.." alt="


.. ..
Lisa Hudson remembered with Plaque of Recognition


Lisa Hudson


A nice breeze keeps us cool

..


WINYAH got the attention at this gig
(l to r) Elaine, Bill, LuLu, me, Wynn, Sally

..


WINYAH the Gator, Winyah Bay, Georgetown

..


LOW TIDE BANDITS 2008
(L to R) Wendell, David Reynolds, H. B. Beverly, Eli Weed,
Dan Evans, Rick Mariner, Jody Creel, Worth King

..


RRRRRRRR!

..


These North Carolina fans knew the words to my songs

..


INLET OYSTER ROAST 2008

..


BIG "W" by a big W

..


Pirates frequent Murrells Inlet......
Member Since:
April 06, 2007
Members:
.. .. ..
Songwriter/Performer
Vocals/Acoustic guitar
Influences:
.. ..
SONG LIST includes..:
EAGLES, JIM CROCE
JIMMY BUFFETT
GORDON LIGHTFOOT
CREEDENCE, CASH
WILLIE & WAYLON
NEIL YOUNG
JAMES TAYLOR
JOHN PRINE
VAN MORRISON
+ country & pop music
of the 70's, 80's & 90's. ...... ......
..
Black Sheep Rebel, Chattanooga Rhythm Man
Tennessee Christmas Soiree, Lisa, Dogs Like Me,
Fishin' Maniacs, Donna Reid written by
Wendell Matthews
Bad Memory-
Steven McLendon,
W. Matthews
My Money's In Birmingham- W. Matthews

Tim McDonald, Brad Matthews;
Bundle of Nerves-
Sally Lewis, Cathy & Tommy Tackett,

W. Matthews
Lead Vocals - Wendell Matthews
Electric guitar - David Reynolds,
Rick Mariner
Harmonica - H B Beverly
Cello - Kerrine Gifford
Accordion - Michael Delgardo
Fiddle - Shawn Snyder
Bass guitar - Eli Weed, Clark Sullivan, Claude Cormier
Vocals - Tim Richey, Steven McLendon, Sheryta Spears
Drums - Frank Sorrell
Keyboards - Joel Phillips, Tim Richey
Acoustic guitar - Tim Richey, Jody Creel, W. Matthews
Produced by wendell matthews
Recorded, mixed and mastered by
Seth Funderburk
Sea Note Recording, Myrtle Beach, SC, USA
Additional Engineering by Jeff Costa
Photography by C.E. Chip Smith
Thanks to Ann Matthews, Sally Lewis, Ken Spiehler, Wynn Vickers,
H. David Henson, Jaynie Trudell & Harvey
---
- MUSIC RELATED LINKS -
wendell_songs@yahoo.com
copy and paste to contact me
WENDELL on Reverbnation
"Fishin' Maniacs" LIVE at SxSE
Stages Video Productions
Haywire Custom Guitars
Eli Weed and The SeaWeedz
H B Beverly
Archive of Misheard Lyrics
LINK TO HAVE YOUR ADDRESS ADDED TO MY WEEKLY "EMAILER" FOR GIGS AND UPDATES
Submit Email Form
Please Join
.. WENDELL MATTHEWS
on FACEBOOK..
---
.. DISCOGRAPHY..
1997-

"ANGEL ON THE WATER"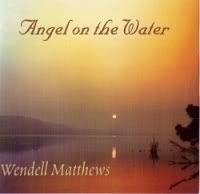 Wendell Matthews first self-produced CD. recorded with six other musicians in Burns, TN. on an 8-track reel. He wrote the title cut about the late Katie Collier who died suddenly at age 17, the daughter of Wendell's girlfriend. This 10 song disc includes, "Stand Up Man", written for his late friend, Bill (Fish) Prince, "Ol' Buffalo", written with his late father, J.O. Matthews Jr., which denotes the recollection of his dad's childhood huntin' dog. The first recording of his rap song "Fishin' Maniacs" and the doleful tale of the "Chattanooga Rhythm Man", as well as "I Love Her Late At Night", written with his brother, Brad.

2003- "THE BALLAD OF ALICE FLAGG"
Wendell Matthews produces his first digital recording... Forming a duo with fellow acoustic guitarist and vocalist Jody Creel of Chapin, S.C., the two musicians recorded 10 tracks in under a week's time in Charlotte, N.C. The title cut is Wendell's take on the century-old story of legendary ghost, Alice of Murrells Inlet, S.C. "Dogs Like Me" was first released on this disc, as well as their version of "I Love Her Late At Night". Creel lends lead vocals on two of his original songs.

2007- "DAMAGE CONTROL"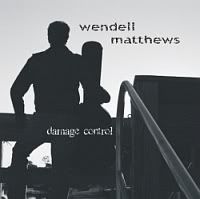 A 24-track digital recording completed during a four month period in Myrtle Beach, S.C. Wendell Matthews handled lead vocals on this 10-song project, arranging and producing the tracks with a crew of 15 musicians. A collaboration with Myrtle Beach based Stevie Mac of the band "EASON" and support from guitar-obsessed Tim Richey from Estill Springs, TN yielded the waning "Bad Memory". Fresh interpretations of "Dogs Like Me", "Chattanooga Rhythm Man" and "Fishin' Maniacs" round out this work which includes "My Money's In Birmingham", Wendell's first blues recording, written with Brad and cousin Tim, the Cajun toe-tapper "Donna Reid" and a 'when Wendell met Sally' story titled

"Tennessee Christmas Soiree".




2008- "WENDELL MATTHEWS RECAPTURED"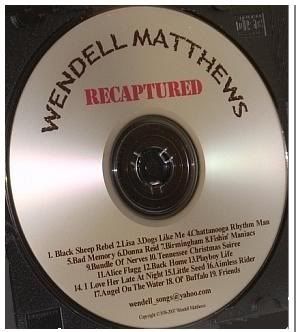 Compilation CD

1- Black Sheep Rebel 2- Lisa 3- Dogs Like Me 4- Chattanooga Rhythm Man 5- Bad Memory 6- Donna Reid 7- Birmingham 8- Fishin' Maniacs 9- Bundle Of Nerves 10- Tennessee Christmas Soiree 11- Alice Flagg 12- Back Home 13- Playboy Life

14- I Love Her Late At Night

15- Little Seed 16- Aimless Rider 17- Angel On The Water

18- Ol' Buffalo 19- Friends..
---
"BUNDLE OF NERVES" Music Video

---
"FISHIN' MANIACS" Music Video
.. SOME PHOTOS ARE CLICKABLE LINKS ..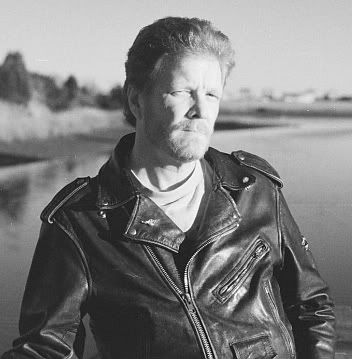 Add WENDELL MATTHEWS on FACEBOOK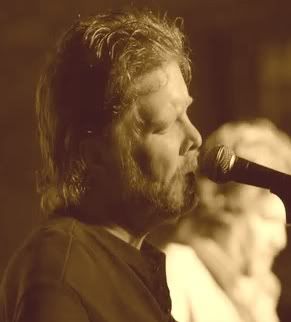 WENDELL MATTHEWS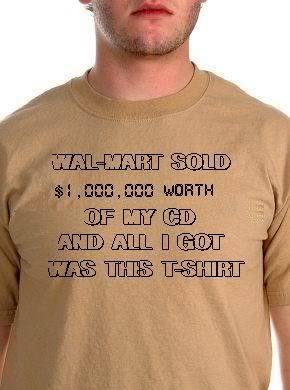 SADNESS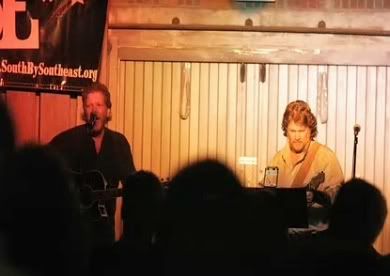 SxSE show- Myrtle Beach Historic Train Depot