No recent updates in this category.
Why not...
Lovedressedinskin WIld hasn't earned any badges yet... have you?
General

Poetry, writing, dumpstering, music, reading, my family, my friends, plants, volunteering, researching on

erowid.org

, teaching myself to draw/paint, prisoner correspondance, educating myself and a whole lot of fucking off and enjoying life... All of which I hope will propel my evolution forward! "I see you and I know my dreams are right, right a thousand times over, just as your dreams are. It is life and reality that are wrong. I understand it only too well, your dislike of politics, your despondence over the chatter and antics of the parties and the press, your despair over the war, the one that has been and the one to be, over all that people think, read and build today, over the music they play, the celebrations they hold, the education they carry on. Whoever wants to live and enjoy his life today must not be like you and me. Whoever wants music instead of noise, joy instead of pleasure, soul instead of gold, creative work instead of business, passion instead of insipidity, finds no home in this trivial world of ours~ Hermann Hesse Steppenwolf

Music

Ani DiFranco's music can strengthen me by urging me to look inside continually. It has helped me see so much of my own beauty as well as illuminating my scars. But no matter what her music helps me reveal,

I keep looking

,

never backing away for long

,

because my own truth and happiness is at stake~ Mazzy Star

,

Nick Cave

,

good ol country i can sing to

,

incubus

,

system of a down and davendra banhardt~ I also love System of a Down

,

Incubus

,

Rage Against the Machine

,

Tool

,

Kottonmouth Kings

,

Pink

,

Sublime

,

My Chemical Romance

,

Neal Young

,

Shiny Toy Guns. That is usually what I am playing

, but I love all different types of music for all different reasons. I have a deep and profound love for Mr. Neal Young,

its inexplicable. it's not really music

, but i am a total def poetry jam junkie and listen to it obsessively. i have all my favorites memorized,

but none of my own. alix olsen isn't a musician but she's set alot of her poetry to music

,

and i lover her and her loverly poetry!!

Television

i've been addicted to charmed

, the twilight zone and the adult swim cartoon lineup when it first was out on sunday nights. all three of these addictions led me to calling in sick on the occasion to catch a tv show marathon....its true. so that is one reason why i no longer have cable.

Books

i was an avid reader in utero and have been ever since. i have so many favorites, but in an effort to avoid lists that no one reads anyhow i'll just mention what i'm currently reading or have just finished. i am in the middle of a few. black elk speaks that my cuz just sent me and i finally got my own copy of the psychoactive encylopedia...wikki wowow:)

Heroes

i admire different people for many different reasons. i admired my mother for her ability to sniff out jerkbags; boy could she call 'em. I could totally stand to learn this skill. also, the kindness she's lavished on strangers is more than i can explain. she was truly grassroots, doing what she could for the people right in front of her whenever she could. that is big love. i admire hannah senesh for being driven by love, and for loving life even in the worst type of hell on earth. without having read her story in fourth grade i wouldn't have penned my first poem, thus becoming the poet i am today. all in all i guess i truly admire those that are "strong enough to withstand life's fiercest winds, yet tender enough to appreciate its gentlest breezes."
Play

Play Next

Add to queue
About me:
i owe my life to those i've loved. i grow and break and change and bend.......i've been known to chase the wind.
You Are Ani Difranco!
Honest, real, and well liked.
You're not limited by any boundaries.
"And you can call me crazy
But I think you're as lazy as white paint on the wall"
Your Personality Is Like Acid
A bit wacky, you're very difficult to predict.
One moment you're in your own little happy universe...
And the next, you're on a bad trip to your own personal hell!
Who I'd like to meet:
my folks.
..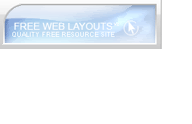 Status:

Divorced

Here for:

Friends

Hometown:

GB

Orientation:

Bi

Height:

5' 2"

Zodiac Sign:

Virgo

Children:

Someday

Education:

Some college

Occupation:

queen of the herb sling

Income:

$250,000 and Higher
University Of Kansas Main Campus

Lawrence, KS

Graduated:

N/A

Student status:

Alumni

Degree:

Bachelor's Degree

Major:

English with a Creative Writing Emphasis

Minor:

perhaps Woman's Studies

2006 to 2007

Barton County Community College

Great Bend, KS

Graduated:

N/A

Student status:

Alumni

Degree:

Associate's Degree

Major:

Business

2002 to 2003

Kansas Wesleyan University

Salina, KS

Graduated:

N/A

Student status:

Alumni

Degree:

Bachelor's Degree

Major:

Youth Ministry

2001 to 2002
Persephone's Journey

Lawrence, KS US

high priestess of herb slingers