No recent updates in this category.
Why not...
KatDuarte hasn't earned any badges yet... have you?
General

Music

Movies

Television

Heroes

Nathan Sutton and Hilary Samuels, the hero and heroine of Rise of the Wolf.
About me:
Katharine Duarte is a gypsy at heart, a romantic by nature, and a lover of all things otherworldly. The first time she saw "Frankenstein" with Boris Karloff, she cried when the monster died. Is it any wonder she writes stories that feature heroes with preternatural powers and heroines who see past their rough exteriors straight into their hearts? Kat studied Art in Europe, explored the British Isles, then returned to her home in the States. She's a Chicago girl, born and raised. No matter where she travels, her heart remains in the Windy City. Most of her story ideas arrive late at night after being walked by her dog, Rosie. Her cat Gondor helps her iron out the details, but he prefers to stay curled up inside their book-filled, ivy covered condo. Now on sale at Eternal Press: Amorous Midsummer Night adventures of an archeologist and an archfay...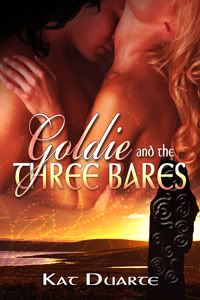 Heavenly humor and holiday bliss as a cherub in training tries to earn her wings.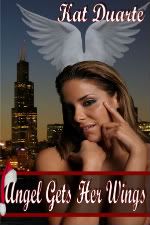 Angel Gets Her Wings
Danger and erotic romance under the Hunters' moon.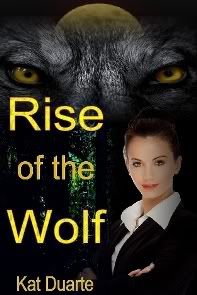 ..
..
Your results:
You are

Inara Serra (Companion)
| | | |
| --- | --- | --- |
| Inara Serra (Companion) | --- | 85% |
| Derrial Book (Shepherd) | --- | 75% |
| Alliance | --- | 70% |
| Dr. Simon Tam (Ship Medic) | --- | 60% |
| River (Stowaway) | --- | 60% |
| Malcolm Reynolds (Captain) | --- | 55% |
| Zoe Washburne (Second-in-command) | --- | 55% |
| Kaylee Frye (Ship Mechanic) | --- | 55% |
| Wash (Ship Pilot) | --- | 35% |
| Jayne Cobb (Mercenary) | --- | 25% |
| A Reaver (Cannibal) | --- | 0% |

More than just a high paid escort.
A companion is well educated,
sophisticated and knows well
how to comfort others.

Click here to take the "Which Serenity character am I?" quiz...
Who I'd like to meet:
Da Vinci, Don Juan, Shakespeare, Lord Byron and any person who succeeds in transforming smart into sexy, and most of all... my readers! To buy my books go to
ETERNAL PRESS
To learn more about Kat go to
MY WEBSITE.
Status:

Single

Here for:

Networking, Friends

Hometown:

Chicago

Orientation:

Straight

Ethnicity:

Other

Zodiac Sign:

Gemini

Education:

College graduate

Occupation:

writer, dreamer, romantic