No recent updates in this category.
Why not...
jfl radio hasn't earned any badges yet... have you?
General

THIS MYSPACE IS UNDER CONSTRUCTION PLEASE BARE WITH US!!

The Fabulous Dancing Pig

to get the podcast for the The Fabulous Dancing Pig Show go to

thefdpshow.com

This week on the Fabulous Dancing Pig Show

Rock Legend Joe Lynn Turner (Rainbow, Deep Purple, Over the Rainbow) will be the featured guest on the FDP Show this Saturday (June 26) 6-8 pm EST on JFL Radio, the internet's home of rock & roll. In a career that spans nearly 30 years and includes over 60 album credits, Joe Lynn Turner ("JLT") remains one of rock and roll's most distinctive, soulful and expressive vocalists. Turner continues to be a multi-dimensional artist, never limiting his options and experiences in other types of music besides hard rock/melodic rock. He has been doing a lot of writing with artists who specialize in non-rock music genres with the goal of branching out, recording some of this material for either future releases or films. The Fall of 2008 saw the release of his first ever live CD, "Live In Germany." The formation of Over the Rainbow also garnered international news in October 2008. Former Rainbow musicians Tony Carey, Bobby Rondinelli and Greg Smith united with JLT and a second generation Blackmore to form Over The Rainbow. The FDP Show, is a is a fast-paced radio variety show packed with comedy skits, special studio guests and interviews. Join The entire crew Saturdays 6-8 pm only on JFL Radio, the internet's home of rock & roll. The show broadcast digitally via Nokia Mobile, Stream Finder, iTunes (Classic Rock) and other digital outlets. The show is also accessible from any cell phone via UpSnap (call 704.772.7627 and enter code 3055), as well as via podcast following the airing of the show.



NEW PODCAST PAGE LISTEN OR DOWNLOAD YOUR FAVORITE INTERVIEW OR SHOW

iTunes (Classic Rock) and other digital outlets also accessible from any cellphone via UpSnap (call 704.772.7627 and enter code 3055)


http://www.jflspace.com




JFLMAIN can also be heard through,sign up it is free




www.sheeredlepus.com

From Parts Unknown (AKA Ravenswood, WV) hail Sheered Lepus. Ravenswood is best known for having more churches per capita than any other town in the United States. It also rests on the banks of the Ohio River. The endless struggle between church and skinny dipping can take a toll on the developing teenagers mind and frequently results in a schizophrenic type behavior. It is from this twisted state that Sheered Lepus was born. Now years into the struggle the Lepus is primed to pounce. Our sound is "Heavy Handed, Riff Laden Rock and Roll Goodness" derived from a steady diet of Black Sabbath, Iron Maiden, Old School Metal, Jane's Addiction and many great rock greats. Influences within the band are wide ranging but when boiled down become a thick, heavy Lepus stew. We may let you dance for a song or two but then we're going to punch you in the mouth. Vocalist, FDP (The Fabulous Dancing Pig) is pound for pound the world's fastest mammal (and greatest dancer). The Pig was once quoted as saying "Find me a 250lb cheetah and I'll out run it, or trick it into running the wrong way". Bassist, Kevin Bush, refuses to accept the nickname Skunk Ape but ("I'ts too late.) Guitar Afficianado, Your Name Here. Drummer, Scott Ellis (Elli-mo), is a magnet for flying rodents and is well known for being a snappy dresser



The Paramour Group LLC. was founded by President Dean Swett.

THE PARAMOUR GROUP IS A FULL SERVICES ARTS AND ENTERTAINMENT DEVELOPMENT AND SERVICES COMPANY SPECIALIZING IN THE WORLDS OF MUSIC/SPORTS/TECHNOLOGY/TV AND FILM PROUDLY REPRESENTING THE BEST FOR OVER 30 YEARS OUR TECHNOLOGY SERVICES INCLUDE: AGENT REPRESENTATION OF DEVELOPMENT STUDIOS RETAINED SEARCHES REPRESENTATION OF INDEPENDENT CONTRACTORS REPRESENTATION OF COMPOSERS AN EXTENSIVE CATALOGUE OF MUSIC AVAILABLE TO LICENSE FOR THE GAMES INDUSTRY MUSIC DIVISION INTERNATIONAL BOOKING AGENCY MANAGEMENT RECORD LABEL PUBLISHING LOGISTICS MERCHANDISING TALENT BUYING SERVICES SPORTS DIVISION REPRESENTATION OF ATHLETES REPRESENTATION OF THE MOST ADVANCED STATISTICAL RECRUITING SOFTWARE FOR EXPLOTATION AND LICENSING TV/FILM OUTSOURCING REPRESENTATION OF 3D GRAPHICS DEVELOPMENT STUDIOS REPRESENTATION OF ANIMATION STUDIOS REPRESENTATION OF TECHNOLGOY FOR LICESENSING REPRESENTATION OF CONTRACTORS REPRESENTATION OF COMPOSERS AN EXTENSIVE CATALOG OF MUSIC AVAILABLE FOR LICENSING WHEN ONLY THE BEST WILL DO CALL THE PARAMOUR GROUP 715-743-4496 info@paramourgroup.com www.paramourgroup.com www.myspace.com/paramourgroup

CLICKHERE



Hydrogyn

Meet Hydrogyn



1/28/2010 - Hydrogyn Announces Powerful New Lineup With ex-Megadeth Guitarist, kHz Drummer and Six-String Bassist Ashland Ky. based rockers HYDROGYN announce a powerful new line up for their next phase of albums and touring. Founding members, Julie 'the voice' and guitarist Jeff Westlake have marshaled forces with Jeff Young (ex-Megadeth) on guitar and kHz drummer, Joe Migz. A unique element in the band's evolving sound includes one of the world's few master 6-string fretless bassists, Jake Wolf. Following a recent interview on Jeff's weekly JFL radio show, Westake & The Pig, the possibility of David Ellefson (Angels of Babylon, Hail, ex-Megadeth) adding some bass work on the album was raised. "It would be an awesome treat for the fans if we can all find time to get that classic duo of Ellefson and Young back together on a song or two!" Westlake shared... "This is something that has been coming on for a while now... Julie and I have known Jeff Young through our mutual connection with producer Michael Wagener (Metallica, Megadeth, Ozzy, Alice Cooper). Finally everything is just falling in place and it's spurring everyone's creativity to new heights... we can't wait for people to hear what we're about to throw down!" Young, who played on Megadeth's classic, So Far, So Good... So What! and just released his solo CD Equilibrium states that "The first time Michael Wagener played HYDROGYN for me, I was knocked out! Julie & Jeff have all the things people want but rarely find in music today... Julie's voice & presence are 'peerless' in rock and when listeners hear where Jeff and I are taking the twin guitar team concept, I feel they're really gonna dig it." The band is currently in the midst of writing and recording tracks, has a Live DVD in the offing and a simple mission: "To rock every town on planet earth." The new HYDROGYN band, album and tours... COMING SUMMER 2010. For a taste of things to come, check out the new HYDROGYN single, "Assault Attack" - a remake of the Michael Schenker Group hit. Now Playing at http://www.myspace.com/hydrogyn http://hydrogyn.com/home.cfm



Music
About me:

WHO IS JFLRADIO
I AM RENEE ONE OF THE OWNERS OF JFLBROADCASTING
WE ARE A CLASSIC ROCK STATION, BROADCASTING WORLD WIDE!!
JFLMAIN IS MOBILE WITH NOKIA AND VERIZON WE CAN ALSO BE HEARD ON UPSNAP AND ITUNES LISTED UNDER PODCAST- CLASSIC ROCK. LETS INTRODUCE THE JFL STAFF:DJ MIKEY,EDDY,BEAR,ICON,STORM, DJ JAVA, NOVACAINE,SNEAKS,AZZ,EFLOW,DJ RT,DOC OF ,PUNK,BEAR,STAN,RAV3N,WICCA, NAIL,ALLIE KAT,BRINGING YOU CLASSIC ROCK AND ROLL 24 HOURS A DAY, 7 DAYS A WEEK!!!
JFL MAIN DEEJAY'S LOVE TO TAKE REQUESTS FROM OUR LISTENERS AND WE HAVE A SHOUT BOX WITH MANY ANIMATED SMILEYS AND MORE.
WE INTERVIEW AND PROMO NEW BANDS AND OLD BANDS. WE HOLD THESE INTERVIEWS REGULARLY.
PLEASE STOP IN LISTEN AND HAVE A LOOK AROUND THE SITE AND SEE IF YOU LIKE WHAT YOU HEAR.
IF YOU HAVE ANY QUESTIONS COMMENTS OR JUST WHATEVER CONTACT wicca@jflradio.com or jflwicca@yahoo.com
FOR ANY BANDS INTERESTED IN DOING A LIVE INTERVIEW AND HAVING THEIR MUSIC PLAYED ON JFL PLEASE CONTACT, wicca@jflradio.com or jflwicca@yahoo.com
WE NOW HAVE A JFL STORE SELLLING JFL T-SHIRTS AND MANY OTHER ITEMS,FEATURED BAND LISTINGS,AND MORE!
WE ARE ON THE WAY TO BEING THE BEST ONLINE RADIO STATION THERE IS AND EVER WILL BE - AND IT ALL THANKS TO YOU.. OUR FAITHFUL LISTENERS AND ALL OF THE JFL STAFF
Meet the jfl Staff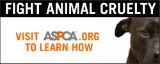 Status:

Married

Here for:

Networking, Friends

Zodiac Sign:

Scorpio