Betty. hasn't earned any badges yet... have you?
General

Books

Invisible Monsters.

Diary.

Choke.

Rant.

Alice in Wonderland.

Snuff.

Wall and Piece.

Go ask Alice.

Quoth she, "Before you tumbled me, You promis'd me to wed." He answers: "So would I ha'done, by yonder sun, An thou hadst not come to my bed."

Heroes

A.O'Sullivan, A.Fibert, B.Johnston, B.Rose-Memory, V.Rose, S.Furholmennson, G.Ward, E.Anstee, L.Rigg, E.Walker, S.Coleman, P.Youle, P.Zinkus, F.Drewitt, J.Baker, P.Morgan.
You guys make me smile.
Play

Play Next

Add to queue
About me:
I wish my name was actually Betty.
I study fashion, i know i'll never make a name for myself in it, but it's what feels right at this moment in time.
This past couple of months, i've somehow aquired an awesome group of friends who keep me sane.
Things could be better, but then again they could be worse.
I'm nice, i can talk about anyting and i'm good at recommending books.
Who I'd like to meet: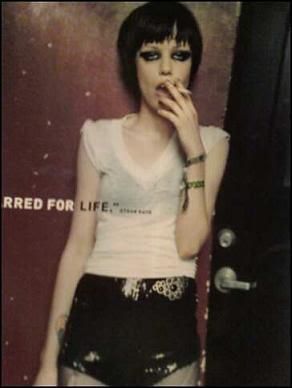 Status:

Single

Here for:

Friends

Zodiac Sign:

Leo