Play

Play Next

Add to queue
Play

Play Next

Add to queue

6,208 plays
Genre: Folk / Roots Music

Location Zegar, Dalmatia, CT

Profile Views: 36557

Last Login: 1/2/2011

Member Since 2/18/2008

Website http://www.cloudvalley.com

Record Label Cloud Valley

Type of Label Indie

Bio

.. .... .. ...... ..ZEGAR ZIVI.. Zegar Zivi.... Cloud Valley CV3008 .... Released February 2008 .... .. .. .. .. It might come as a surprise that this extraordinary music is from Europe. Powerful acapella group vocals, often using the wild beating-against-drone technique of ..groktenje.., diple playing, goat-calling and church-bell ringing from a group of amazingly resilient Serbian singers who've moved back to their village of Zegar in the rocky hill-country of Dalmatia in Croatia – a region war-shattered in the 1990s and still depopulated, but beautiful and now peaceful - to rebuild their homes and pick up the threads of their lives and rich musical traditions. The album's title, and the group's name, means "Zegar Lives". .... .. .. .. .. .. All the tracks were recorded in Zegar in May 2007, produced by Andrew Cronshaw in collaboration with Svetlana Spajic. ............ The digipak contains a 60 page booklet with many photos and extensive notes in English and Serbo-Croat about the people, the place and their music. .... .... .... .. See ....www.cloudvalley.com.... for more information, including a listing of the CD's 22 tracks. .... Click "View all blogs" on this MySpace page for features on the recording in the UK-based world music magazine ..fRoots.. and Croatian national daily paper ..Jutarnji List.., as well as reviews in UK national daily papers ..The Guardian.. and ..The Scotsman.., music magazines ..fRoots.. and ..Songlines.., website ..Muzika.hr.., and on BBC Radio 3, plus details of its appearance in the ..World Music Charts Europe.. airplay top 20. .... The CD can be bought internationally direct from ....www.cloudvalley.com...., as well as from record shops and online retailers worldwide. .... .... .. ..

Members

.. ..Dragomir Vukanac.. – vocal.. ..Jandrija Baljak.. – vocal.. ..Svetlana Spajic.. – vocal.. ..Vojislav Radmilovic.. - vocal.. ..Miljka Radmilovic.. - vocal.. ..Obrad Milic.. – diple & vocal.. ..

Influences

Sounds Like
No recent updates in this category.
Why not...
Bio:
..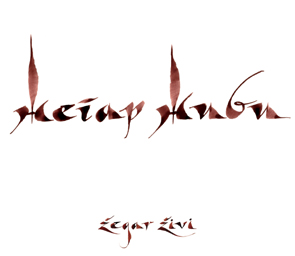 ZEGAR ZIVI
Zegar Zivi
Cloud Valley CV3008
Released February 2008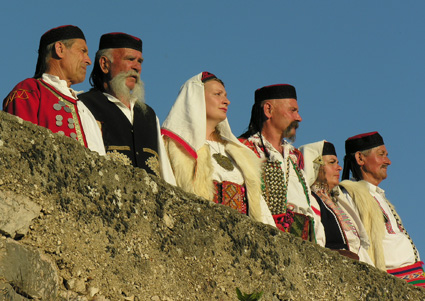 It might come as a surprise that this extraordinary music is from Europe. Powerful acapella group vocals, often using the wild beating-against-drone technique of
groktenje
, diple playing, goat-calling and church-bell ringing from a group of amazingly resilient Serbian singers who've moved back to their village of Zegar in the rocky hill-country of Dalmatia in Croatia – a region war-shattered in the 1990s and still depopulated, but beautiful and now peaceful - to rebuild their homes and pick up the threads of their lives and rich musical traditions. The album's title, and the group's name, means "Zegar Lives".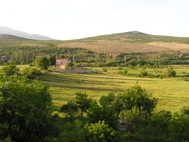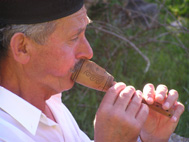 All the tracks were recorded in Zegar in May 2007, produced by Andrew Cronshaw in collaboration with Svetlana Spajic.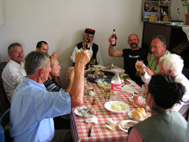 The digipak contains a 60 page booklet with many photos and extensive notes in English and Serbo-Croat about the people, the place and their music.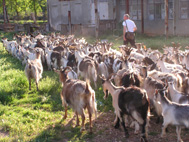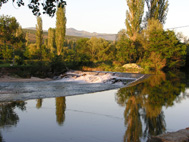 See
www.cloudvalley.com
for more information, including a listing of the CD's 22 tracks.
Click "View all blogs" on this MySpace page for features on the recording in the UK-based world music magazine
fRoots
and Croatian national daily paper
Jutarnji List
, as well as reviews in UK national daily papers
The Guardian
and
The Scotsman
, music magazines
fRoots
and
Songlines
, website
Muzika.hr
, and on BBC Radio 3, plus details of its appearance in the
World Music Charts Europe
airplay top 20.
The CD can be bought internationally direct from
www.cloudvalley.com
, as well as from record shops and online retailers worldwide.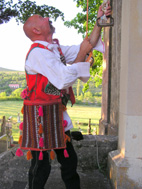 ..
Member Since:
February 18, 2008
Members:
.. Dragomir Vukanac – vocal
Jandrija Baljak – vocal
Svetlana Spajic – vocal
Vojislav Radmilovic - vocal
Miljka Radmilovic - vocal
Obrad Milic – diple & vocal
..
Record Label:
Cloud Valley