Zenescope Entertainment hasn't earned any badges yet... have you?
General

Movies

Buy ZENESCOPE merchandise at

www.zenescope.com

!

Books

Grimm Fairy Tales, Return to Wonderland, Beyond Wonderland, The Piper, 1001 Arabian Nights, The Living Corpse, SE7EN, Final Destination, Sins of the Fallen, Jindai
Zenescope Entertainment has 5125 friends.
Play

Play Next

Add to queue
About me:

Bringing a hip, new edge to comic books, Zenescope is here to change the way people think about this industry. We have nothing but love for our fans and supporters and can only say that you help make us what we are so thank you. We respect our competition but we will never back down from the doubters... The haters can keep hating but what they don't know about is the strength of character. Our fans have it and our titles have it and that's why we love that you're part of the Zenescope nation.


Questions/comments? Send us a message or e-mail us @ info@zenescope.com


Zenescope comic books can be found at your local comic shop or check out our online store @ zenescope.com

..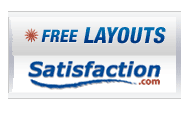 Free MySpace Layouts, Comments & Graphics
..
Who I'd like to meet:
you, the fans!
Status:

Single

Zodiac Sign:

Libra

Occupation:

comic book/graphic novel publisher