Play

Play Next

Add to queue
Genre: Electroacoustic / Indie / Rock

Location Philadelphia, Pennsylvania, US

Profile Views: 55305

Last Login: 3/23/2011

Member Since 11/1/2005

Website http://www.advancedmechanisms.com

Record Label Unknown Indie

Type of Label Indie

Bio

...... Get The Advanced Mechanims Album For Free Here .. http://advancedmechanisms.bandcamp.com.. ....The new album from ..Advanced Mechanisms.... "..Advance and Be Mechanized.." is now available... You can purchase it by clicking on ..Amazon.com.. , ..Itunes.com.. or, ..CDbaby.com.. .... or just click ....here.. ..to buy it straight from the band for $7.... .. ..US$7 + Shipping.. .................. ........ ............ .. .. .... .. .. .. .. .. .. .. .. .... Since starting the duo in 2005, Advanced Mechanisms have been creating music within a myriad of different genres. Their debut album, "Advance and Be Mechanized" serves the listener an eclectic combination of acoustic and electronic music blended together with crafty production and playfully symbolic lyrics. .. .. This versatile band and production duo of Philadelphia based Gary Dann and Adam Charlton attempts to cover all grounds. The new album has flavors of everything from indie rock, Philly hiphop, a bit of soul/RnB, and even a swingy old barbershop quartet number. This is all is delivered in a universally appealing form that comes from Gary and Adam building off of their respect for the musicians who came before them. Writing, producing, and performing everything independently, this band has embarked on a musical journey together and invite you to be a part of it. .. ..

Members

..Gary Dann & Adam Charlton.. - Production, Songwriting, Arrangement, Drums, Guitars, Bass, Keyboards / Synth, Percussion, Vocals

Influences

......

Sounds Like
No recent updates in this category.
Why not...
Bio:
..
Get The Advanced Mechanims Album For Free Here
http://advancedmechanisms.bandcamp.com
The new album from Advanced Mechanisms
"Advance and Be Mechanized" is now available.
You can purchase it by clicking on Amazon.com , Itunes.com or, CDbaby.com
or just click here to buy it straight from the band for $7

US$7 + Shipping       




....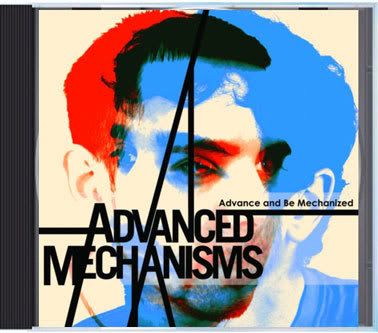 ---

Since starting the duo in 2005, Advanced Mechanisms have been creating music within a myriad of different genres. Their debut album, "Advance and Be Mechanized" serves the listener an eclectic combination of acoustic and electronic music blended together with crafty production and playfully symbolic lyrics.

This versatile band and production duo of Philadelphia based Gary Dann and Adam Charlton attempts to cover all grounds. The new album has flavors of everything from indie rock, Philly hiphop, a bit of soul/RnB, and even a swingy old barbershop quartet number. This is all is delivered in a universally appealing form that comes from Gary and Adam building off of their respect for the musicians who came before them. Writing, producing, and performing everything independently, this band has embarked on a musical journey together and invite you to be a part of it.
Member Since:
November 01, 2005
Members:
Gary Dann & Adam Charlton - Production, Songwriting, Arrangement, Drums, Guitars, Bass, Keyboards / Synth, Percussion, Vocals
Influences: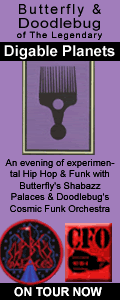 Record Label:
Unknown Indie
Advanced Mechanisms ™ has 8343 friends.