No recent updates in this category.
Why not...
AUTOMÁTICO hasn't earned any badges yet... have you?
AUTOMÁTICO has 6944 friends.
Play

Play Next

Add to queue

Play

Play Next

Add to queue

Play

Play Next

Add to queue

Play

Play Next

Add to queue

Play

Play Next

Add to queue
About me: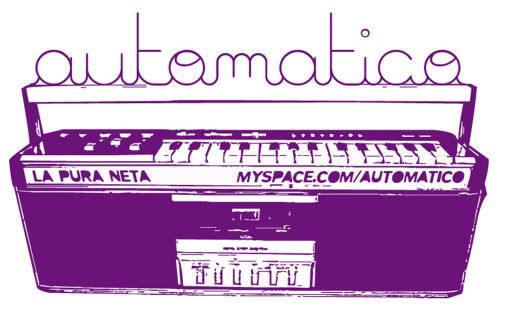 Automatico is a unique SUPER FUN monthly dance FIESTA ! We take place on the last Saturday of each month in Downtown LA ! Each month we get 400 to 600 friends who come together and dance their nalgitas and troubles away with good music, new friends and lots to eat and drink.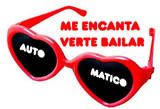 AUTOMATICO resident DJ's "Ané & Maurice De la Falaise" along with monthly guest DJ's mix up an eclectic mix of yesterday's, today's and tomorrow's obscure favorites, new up and coming undiscovered music from all over the globe, and of course those fun guilty pleasures we know you love, but wont admit.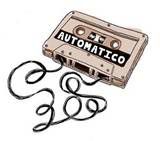 Going on our 3rd year AUTOMATICO's handpicked music includes everything from Spanglish nouveau-ochenteras (80's), Indierock, 60's soul & YéYé, 70's Funkquero, Electro Fresapop, to Post Punk Garage hits and Novela Music all mixed up and translated in SPANISH. Everyone month Automático re-invents its self with guest DJs, local and national live acts performing in one of our 2 rooms.

But dont get us wrong, We are not a CLUB! We are a monthly event unlike any other and cant wait to see you on the dance floor. In the 90s there was the Generation "X", now in this turn of the century we reintroduce: "Generation "ñ". A Espanglish cross culture revival. What is Spanglish (Eh-span-glish) you ask? Mix one part Spanish and one part English with a pinch of your own slang and you get SPANGLISH. Add a heavy doze of AUTOMATICO / AUTOMATIQUE into the mix and you've got an unbelievable "glad you did it" experience.

..
..
more of last month's pics @ matadorytoros.com
.. .... ..
Who I'd like to meet:
..
We want to meet Domino players, drinkers, chismosos y chismosas, gente super guaoh, pretenders, photo takers, callejeros, catrines, damas y caballeros, loteria players, risk takers, chocomil drinkers, smokers, lovers and chichi shakers, eskaters, catrines y catrinas, borrachos y borrachas, fresas, Bicycle mafias, chilangos y chilangas, pedorros y pedorras, art lovers, music makers, big tippers, gente chida, nacos y nacas, snazzy dressers, vintage scooter riders, chamacos y chamacas, mocosos y babosas, roqueros, fashionistas with our common search for

..
Some of our supporting network Amigos
Use this E-mail to ask us any questions about our events or the music we are playing or you want us to play. If you have a birthday party you want to celebrate with us, just let us know and we will fiesta fiesta with you on us!.
Status:

Swinger

Hometown:

Ghettoh!

Zodiac Sign:

Capricorn

Smoke / Drink:

No / Yes