Play

Play Next

Add to queue
Play

Play Next

Add to queue

91 plays

Play

Play Next

Add to queue

33 plays

Play

Play Next

Add to queue

23 plays

Play

Play Next

Add to queue

98 plays

Play

Play Next

Add to queue

75 plays
Genre: Ambient / Down-tempo / Electronica

Location Rhône-Alpes, Fr

Profile Views: 25866

Last Login: 8/21/2011

Member Since 6/19/2007

Website http://www.msplinks.com/MDFodHRwOi8vd3d3LnVsdGltYWUuY29t

Record Label ULTIMAE Rcds SONIC MOTION Rcds ENTROPY Rcds

Type of Label Indie

Bio

Tracks released under the ::Kali-Frogz:: project .. ..- V/A CHILLUM 4/Agitato/Tronic Ultimate ..- V/A FIVE TONS OF FLAX/Mechanical Dragon/Agnet Oraeng ..- V/A CHILLOGRAM/Peak/Tumor Park ..- V/A Mix KUKAN'S DUB JOURNEY/Freeze Magazine/The Flat Bone ..- V/A IDEA FX/HOrms & Hoofs/Wotan ..- V/A CHILLING GODDESS/Peak/Hawaï Transit (Ocean Board Rmx) Vs. CELL ..- V/A MELLOWGROUNDS/Mighty Fat/Tumor House ..- V/A REWIRED/Jester/Dismembered ..- Alb. Master Margherita MASTURA/Elektrik Dream/ Perfect On Sunday (Protect Mix) .... ..- Basement EP/Sub Machine ..- Flatbone EP/Sub Machine ..- Archive EP/Sub Machine ..- The Undertaking/Soundmute recordings .... More informations on http://www.myspace.com/kalifrogz .... Tracks released under the bOb tracKer side : .... - Little Voices In Operating Room V/A OXYCANTA 2 Winter Blooms/Ultimae Records .... .. .... ..- A Long Run V/A SONIC ATMOSPHERES/Sonicmotion .... ...... .... ...... .... ..- Life For Anything V/A INSTINCT/Entropy Records .... .. .... ..- UIS 555 Free V/A CHILLBASICS Vol. 1 : CARVING MIRAGES/Chillbasement .... <.. .... .. ..- Blind EP/Sub Machine/Cc Licence .. .. .. ..- Deaf EP/Sub Machine/Cc Licence .. .. ....Free downloading on http://www.sub-machine.net/ .... > ............Create your own visitor map!.... ...... .. ............Myspace Layouts.. - ..Myspace Editor.. - ..Hot Graphics.... .... .. .. .. .. .. .. .. .. .. ..

Members

Influences

The KLF.. Boards Of Canada ..Aphex Twin ..Autechre.. The Snakepit ..Warp ..Carbon Based Lifeforms.. Jose Padilla.. Sync 24.. Aes Dana.. Solar Fields.. HUVA Network ..ULTIMAE.. Hol Baumann.. The ORB ..Principles Of Geometry.. John Carpenter ..Music filmmakers.. Sven VATH ..Brian ENO ..Eye Q ..Jean Michel Jarre (Oxygene Alb.) ..Enigma ..Juno reactor ..Kings Of Convenience.. Archive.. Art Of Noise.. Kruder & Dorfmeister.. Pete Namlook.. Ralf Hildenbeutel ..Orbient ..Marcus C.Maichel.. Arne Schaffhausen..Wayan Raabe

Sounds Like
No recent updates in this category.
Why not...
Bio:
Tracks released under the ::Kali-Frogz:: project
- V/A CHILLUM 4/Agitato/Tronic Ultimate
- V/A FIVE TONS OF FLAX/Mechanical Dragon/Agnet Oraeng
- V/A CHILLOGRAM/Peak/Tumor Park
- V/A Mix KUKAN'S DUB JOURNEY/Freeze Magazine/The Flat Bone
- V/A IDEA FX/HOrms & Hoofs/Wotan
- V/A CHILLING GODDESS/Peak/Hawaï Transit (Ocean Board Rmx) Vs. CELL
- V/A MELLOWGROUNDS/Mighty Fat/Tumor House
- V/A REWIRED/Jester/Dismembered
- Alb. Master Margherita MASTURA/Elektrik Dream/ Perfect On Sunday (Protect Mix)
- Basement EP/Sub Machine
- Flatbone EP/Sub Machine
- Archive EP/Sub Machine
- The Undertaking/Soundmute recordings
More informations on
http://www.myspace.com/kalifrogz
Tracks released under the bOb tracKer side :
- Little Voices In Operating Room V/A OXYCANTA 2 Winter Blooms/Ultimae Records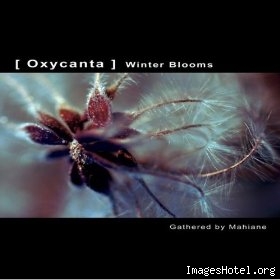 - A Long Run V/A SONIC ATMOSPHERES/Sonicmotion

- Life For Anything V/A INSTINCT/Entropy Records

- UIS 555 Free V/A CHILLBASICS Vol. 1 : CARVING MIRAGES/Chillbasement
<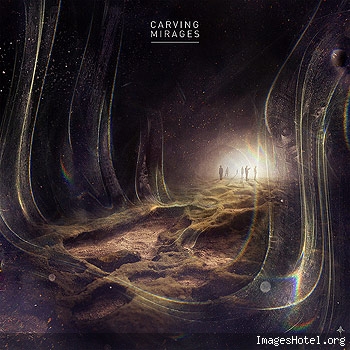 - Blind EP/Sub Machine/Cc Licence

- Deaf EP/Sub Machine/Cc Licence

Free downloading on
http://www.sub-machine.net/
>
Create your own visitor map!

..

Myspace Layouts - Myspace Editor - Hot Graphics

..
Member Since:
juin 19, 2007
Influences:
The KLF
Boards Of Canada
Aphex Twin
Autechre
The Snakepit
Warp
Carbon Based Lifeforms
Jose Padilla
Sync 24
Aes Dana
Solar Fields
HUVA Network
ULTIMAE
Hol Baumann
The ORB
Principles Of Geometry
John Carpenter
Music filmmakers
Sven VATH
Brian ENO
Eye Q
Jean Michel Jarre (Oxygene Alb.)
Enigma
Juno reactor
Kings Of Convenience
Archive
Art Of Noise
Kruder & Dorfmeister
Pete Namlook
Ralf Hildenbeutel
Orbient
Marcus C.Maichel
Arne Schaffhausen
Wayan Raabe
Sounds Like:
Make your own opinion....
Record Label:
ULTIMAE Rcds SONIC MOTION Rcds ENTROPY Rcds