Play

Play Next

Add to queue
Play

Play Next

Add to queue

1,304 plays

Play

Play Next

Add to queue

338 plays

Play

Play Next

Add to queue

203 plays

Play

Play Next

Add to queue

1,335 plays

Play

Play Next

Add to queue

912 plays
Genre: Experimental / Hip Hop / Rap

Location SE

Profile Views: 25249

Last Login: 8/24/2010

Member Since 8/28/2006

Website www.boilingpandas.se

Record Label Boiling Pandas Records

Type of Label Indie

Bio

.... .. Boiling Pandas is an independent record label created in 2005 by Pierre Toftgård & Niklas Rosén. The collaberation between Niklas and Porno manifested itself in Porno's search for a web and arts designer, Niklas fit this profile superbly and the two began working together. This one off business relationship grew into what would later become Boiling Pandas Records, which became a creative branch of the web design Boiling Pandas... BP was created to supply Sweden's bourgeoning music soundscape with a means of marketing and distribution. Alternative to large impersonal corperations, BP vouws to maintain the creative integrity of the artist and soley work in congestion with them to fulfil their potential and musical talent... Swedish HipHop is a music scene entrenched in the underground with a huge demand but currently lacking a means to be heard. This is why BP seeks to uplift an artform that seems to have been forgotton by Sweden's mainstream creating a gaping rift between true school hiphop and saturated bubblegum rap... In the summer of 2006 BP released Porno's second solo-album "Out the wazooo" this culminated in sold out cds, radio airplay on P3 and Porno's performance at Sweden's largest music festival: Hultfredsfestivalen 06. We also have numerous less established artists on the rise with their own releases, including albums with Pornos different projects, wax from Menteroja, netplays and much more!.. .. .. .. .. .. .. .. RELEASES:.. ..Elsa, Rehanna & Duggud - Fresh!.. (Netplay) | 2007.. ..Menteroja - Street Art & Street Science.. (EP vinyl) | 2007.. ..Menteroja - Street Art & Street Science.. (CDEP) | 2007.. ..SpaceCats - Huge Lazerheadz.. (Netplay) | 2007.. ..E.U.W.W - 5 Days Worth of Experi-left-bap.. (Netplay) | 2007.. ..Elsa - Satisfaction PrettyUgly.. (CDEP) | 2007.. ..E.U.W.W - Percussion and Prophylactics.. (CD Album) | 2006.. ..Porno - Out The Wazooo.. (CD Album) | 2006.. ..Kitchen Radio System - S/T.. (CDEP) | 2006.... BUY / DOWNLOAD OUR RECORDS HERE:.... ...... ...... ...... ...... ...... ...... .. ...... .. UPCOMING:.. Elsa - Stickup (CD) | 2008.. Blezz - Elevatormusic (CD) | 2008.. Menteroja - TBA (Tape) | 2008.. + more!.... ARTISTS:.. ..Elsa.. (rap).. ..Menteroja.. (rap).. ..Blezz.. (rap).... PRODUCERS:.. ..Trac-1 el sonido.... ..Robin Bankz.. .. ..Spunk.. .. .. For more info about Boiling Pandas:.. ..www.boilingpandas.se.... .. Contact / Booking / Interviews:.. ..info@boilingpandas.se.... ..

Members

+ Porno.. ..myspace.com/emceeporno.... + Elsa.. ..myspace.com/elsatisfaction.... + Menteroja.. ..myspace.com/menteroja.... + Blezz.. ..myspace.com/blezz.... + Trac-1 el sonido.. ..myspace.com/trac1elsonido.... + Robin Bankz.. ..www.myspace.com/therobinbankz.... + Kitchen Radio System.. ..www.kitchenradiosystem.com.... ..myspace.com/kitchenradiosystem....

Influences

Sounds Like
No recent updates in this category.
Why not...
03:48 | 309 plays | Mar 26 2007
Bio:
Boiling Pandas is an independent record label created in 2005 by Pierre Toftgård & Niklas Rosén. The collaberation between Niklas and Porno manifested itself in Porno's search for a web and arts designer, Niklas fit this profile superbly and the two began working together. This one off business relationship grew into what would later become Boiling Pandas Records, which became a creative branch of the web design Boiling Pandas.
BP was created to supply Sweden's bourgeoning music soundscape with a means of marketing and distribution. Alternative to large impersonal corperations, BP vouws to maintain the creative integrity of the artist and soley work in congestion with them to fulfil their potential and musical talent.
Swedish HipHop is a music scene entrenched in the underground with a huge demand but currently lacking a means to be heard. This is why BP seeks to uplift an artform that seems to have been forgotton by Sweden's mainstream creating a gaping rift between true school hiphop and saturated bubblegum rap.
In the summer of 2006 BP released Porno's second solo-album "Out the wazooo" this culminated in sold out cds, radio airplay on P3 and Porno's performance at Sweden's largest music festival: Hultfredsfestivalen 06. We also have numerous less established artists on the rise with their own releases, including albums with Pornos different projects, wax from Menteroja, netplays and much more!
RELEASES:
Elsa, Rehanna & Duggud - Fresh! (Netplay) | 2007
Menteroja - Street Art & Street Science (EP vinyl) | 2007
Menteroja - Street Art & Street Science (CDEP) | 2007
SpaceCats - Huge Lazerheadz (Netplay) | 2007
E.U.W.W - 5 Days Worth of Experi-left-bap (Netplay) | 2007
Elsa - Satisfaction PrettyUgly (CDEP) | 2007
E.U.W.W - Percussion and Prophylactics (CD Album) | 2006
Porno - Out The Wazooo (CD Album) | 2006
Kitchen Radio System - S/T (CDEP) | 2006

BUY / DOWNLOAD OUR RECORDS HERE: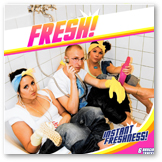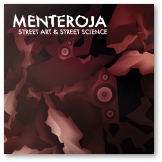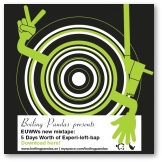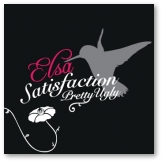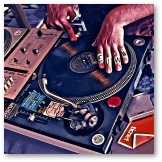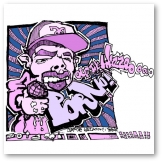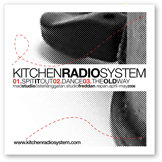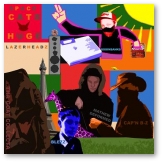 UPCOMING:
Elsa - Stickup (CD) | 2008
Blezz - Elevatormusic (CD) | 2008
Menteroja - TBA (Tape) | 2008
+ more!

ARTISTS:
Elsa (rap)
Menteroja (rap)
Blezz (rap)

PRODUCERS:
Trac-1 el sonido
Robin Bankz
Spunk
For more info about Boiling Pandas:
www.boilingpandas.se
Contact / Booking / Interviews:
info@boilingpandas.se
..
Member Since:
August 28, 2006
Record Label:
Boiling Pandas Records