Play

Play Next

Add to queue
Play

Play Next

Add to queue

18,438 plays

Play

Play Next

Add to queue

13,353 plays

Play

Play Next

Add to queue

16,942 plays

Play

Play Next

Add to queue

16,065 plays

Play

Play Next

Add to queue

15,838 plays
Genre: Metal / Psychedelic / Rock

Location Madison, Wisconsin, US

Profile Views: 193341

Last Login: 1/15/2013

Member Since 9/29/2008

Type of Label Unsigned

Bio

BONGZILLA IS CURRENTLY ON HIATUS BUT WILL BE BACK!!! .. .. .. BONGZILLA FORUM= .. http://diatribemag.proboards.com/index.cgi?board=bongzilla .. .. .. Releasing pounds of material over the course of the last few years, BONGZILLA have raised consciousness in regards to their existence, and have kept their musical fires burning non-stop. Having toured the U.S. multiple times, playing gigs with the likes of TODAY IS THE DAY, UNSANE, NOOTHGRUSH, LOGICAL NONSENSE, DYSTOPIA, GRIEF, ZED, EL DOPA, CATTLEPRESS, IRE, CAVE-IN and the mighty SPAZZ, BONGZILLA love to perform live. The band's live show is not to be missed as crushing heaviness blends perfectly with tortured, intense vocals and tripped-out passages of mellowed, experimental jamming. BONGZILLA support the cause of legalization, regularly playing national Hemp festivals such as Weedstock (BONGZILLA contributed a track to the Weedstock Vol. 1 CD) and Harvestfest. The summer of 1998 proved to be an important time for BONGZILLA, as they made a highly publicized appearance at the Milwaukee Metalfest in addition to joining labelmates UNSANE for a devastating tour of the Midwestern United States. .. .. Influenced by the medicinal powers of THC and a love for wicked grooves, BONGZILLA entered the infamous Austin Enterprises in 1996 where they recorded a massive demo with TODAY IS THE DAY's Steve Austin overseeing the festivities. This, along with other demos from the band, made their way to the Relapse Compound (the subject matter alone warranted multiple listens) and the band was signed shortly thereafter. 1997's 'Methods For Attaining Extreme Altitudes' presented three opus magni for the elevating of musical consciousness, and proved to be a perfect companion to a serious bong session. Two heavy, stoner-rock anthems and a billowy sonic cloud of ethereal experimentation (aptly titled "Smoke/I Love MaryJane") lit up the senses, and produced a hazy, bleary-eyed vision of what was yet to come. .. .. In 1999, the hemp-friendly horticulturists returned from the stratosphere once again, bringing with them some of the best THC-powered rock ever exhaled! Recorded under the influence of three ounces of Humboldt's finest, 'Stash' presented ten fat spliffs of crystallized bliss. In the truest sense of irony, the release date for 'Stash' fell on April 20, 1999 (4:20, '99), a release date that occurs only once every 7 years! In addition (and also by complete coincidence), the random Relapse catalog number assigned to 'Stash' was 6420! When extreme homage is payed, the true are rewarded justly. .. .. With a Sabbath-on-downer-encrusted sound that blends billowing rock, clenched-teeth blues and an underground punk attitude, BONGZILLA fire up thunderous mega-rock with a pronounced emphasis on the "big riff." The band's latest album, 'Gateway,' showcases a BONGZILLA sound fertilized ten-fold - simultaneously aggressive and mellow - with thunderous percussion, smoke-seared vocals and infectious, fuzzed-out riffs baked to perfection.

Members

Mike "Muleboy" Makela .. -guitar/vocals .. .. .. .. Jeff "Spanky" Schultz .. -guitar .. .. .. .. "Dixie" Dave Collins .. -bass .. .. .. .. Mike "Magma" Henry .. -drums .. .. .. .. .. .. .. .. .. .. .. .. .. .. .. .. .. .. .. .. .. .. .. .. .. .. .. .. .. .. .. .. .. .. .. .. .. .. .. .. .. .. .. .. .. .. .. .. .. .. .. .. .. .. .. .. .. .. .. .. .. .. .. .. .. .. .. .. .. .. .. .. .. .. ..

Influences

Black Sabbath .. Sleep .. High On Fire .. Weedeater .. Electric Wizard .. Soilent Green .. Sourvein .. Orange Goblin .. Stoner Witch .. Rwake .. Thin Lizzy .. Earth .. Pink Floyd .. Led Zeppelin .. Sunn .. The Melvins .. Cavity .. Todays The Day .. Yob .. Noothgrush .. etc...

Sounds Like

Stoner Metal, Doom, Sludge, Southern Rock
No recent updates in this category.
Why not...
Bio:
BONGZILLA IS CURRENTLY ON HIATUS BUT WILL BE BACK!!!
BONGZILLA FORUM=
http://diatribemag.proboards.com/index.cgi?board=bongzilla
Releasing pounds of material over the course of the last few years, BONGZILLA have raised consciousness in regards to their existence, and have kept their musical fires burning non-stop. Having toured the U.S. multiple times, playing gigs with the likes of TODAY IS THE DAY, UNSANE, NOOTHGRUSH, LOGICAL NONSENSE, DYSTOPIA, GRIEF, ZED, EL DOPA, CATTLEPRESS, IRE, CAVE-IN and the mighty SPAZZ, BONGZILLA love to perform live. The band's live show is not to be missed as crushing heaviness blends perfectly with tortured, intense vocals and tripped-out passages of mellowed, experimental jamming. BONGZILLA support the cause of legalization, regularly playing national Hemp festivals such as Weedstock (BONGZILLA contributed a track to the Weedstock Vol. 1 CD) and Harvestfest. The summer of 1998 proved to be an important time for BONGZILLA, as they made a highly publicized appearance at the Milwaukee Metalfest in addition to joining labelmates UNSANE for a devastating tour of the Midwestern United States.
Influenced by the medicinal powers of THC and a love for wicked grooves, BONGZILLA entered the infamous Austin Enterprises in 1996 where they recorded a massive demo with TODAY IS THE DAY's Steve Austin overseeing the festivities. This, along with other demos from the band, made their way to the Relapse Compound (the subject matter alone warranted multiple listens) and the band was signed shortly thereafter. 1997's 'Methods For Attaining Extreme Altitudes' presented three opus magni for the elevating of musical consciousness, and proved to be a perfect companion to a serious bong session. Two heavy, stoner-rock anthems and a billowy sonic cloud of ethereal experimentation (aptly titled "Smoke/I Love MaryJane") lit up the senses, and produced a hazy, bleary-eyed vision of what was yet to come.
In 1999, the hemp-friendly horticulturists returned from the stratosphere once again, bringing with them some of the best THC-powered rock ever exhaled! Recorded under the influence of three ounces of Humboldt's finest, 'Stash' presented ten fat spliffs of crystallized bliss. In the truest sense of irony, the release date for 'Stash' fell on April 20, 1999 (4:20, '99), a release date that occurs only once every 7 years! In addition (and also by complete coincidence), the random Relapse catalog number assigned to 'Stash' was 6420! When extreme homage is payed, the true are rewarded justly.
With a Sabbath-on-downer-encrusted sound that blends billowing rock, clenched-teeth blues and an underground punk attitude, BONGZILLA fire up thunderous mega-rock with a pronounced emphasis on the "big riff." The band's latest album, 'Gateway,' showcases a BONGZILLA sound fertilized ten-fold - simultaneously aggressive and mellow - with thunderous percussion, smoke-seared vocals and infectious, fuzzed-out riffs baked to perfection.
Member Since:
September 29, 2008
Members:
Mike "Muleboy" Makela
-guitar/vocals
Jeff "Spanky" Schultz
-guitar
"Dixie" Dave Collins
-bass
Mike "Magma" Henry
-drums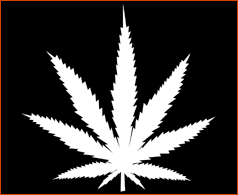 Influences:
Black Sabbath
Sleep
High On Fire
Weedeater
Electric Wizard
Soilent Green
Sourvein
Orange Goblin
Stoner Witch
Rwake
Thin Lizzy
Earth
Pink Floyd
Led Zeppelin
Sunn
The Melvins
Cavity
Todays The Day
Yob
Noothgrush
etc...
Sounds Like:
Stoner Metal, Doom, Sludge, Southern Rock