Play

Play Next

Add to queue
Play

Play Next

Add to queue

1,589 plays

Play

Play Next

Add to queue

801 plays

Play

Play Next

Add to queue

1,429 plays

Play

Play Next

Add to queue

1,597 plays

Play

Play Next

Add to queue

177 plays
Genre: Alternative / New Wave / Powerpop

Location Toronto, Ca

Profile Views: 54655

Last Login: 12/31/2012

Member Since 9/8/2006

Website clockwisecanada.com

Record Label Unsigned

Type of Label Unsigned

Bio

Click on any of the five banners to the right to purchase Clockwise's latest release 'Faders On Stun' (2008) via CD or digital download. Claude Kent made an impression on Toronto's independent music scene through the late 70s, 80s and 90s pounding skins for a number of notables (The Fits, Glamatron, Ten to Midnight, The Red, The Gravelberrys, The Raw King Alligators, Katie's Bridge). During his tenure as drummer for Katie's Bridge Claude met current Clockwise guitarist, Brent Welbourn. Claude had been sitting on a drum throne as well as a number of his own compositions for too long and was ready to explore possibilities as front-man and principle songwriter for his own project, Clockwise. The band's initial foray into the studio along with bassist Scott Sherman, drummer Dave Capuano and two-time Juno-winning engineer/producer James Paul yielded their 2001 debut, Accidentally On Purpose. "Accidentally" established the bands sound as influenced by Elvis Costello, Joe Jackson and Squeeze, tempered with more contemporary artists like Crowded House and The Beautiful South. Around the time of the album's release, the Clockwise line-up shifted engaging Saskatchewan import James Pollock (Pasty White Boys, 49 Acres, API and Thumpy) on drums, as well as former Katie's Bridge bassist Jason Eagan (concurrently performing with Ryan Luchuck) to flesh out the bands current membership. Efficiency in time Clockwise appreciates it and makes the most of time all they ask is three and a half minutes of yours. Plenty can happen in such a short time span with Clockwise ticking out a tune: Brent will hit you with the guitar lick, James and Jason pump out the rhythm and Claude sings the hook that will stick with you long after that initial investment in time has been spent. The band released a follow-up to "Accidentally" in 2007 titled; 'Too Little, Too Late'. This sophomore release once again teamed the band up with the production wizardry of James Paul. Not ones to rest on their laurels (or anything else for that matter), the band has just released their third full length effort, playfully titled 'Faders On Stun'. Clockwise and James Paul have indeed crafted yet another piece of guitar-driven, Power-Pop magic. 'Faders' was released in the Autumn of 2008. Be sure to check out our all-new Twitter Profile for latest goings on with Clockwise! Check out our FaceBook Clockwise Appreciation Group out by clicking the banner above, and then be sure to click on join to access all areas! Also check out our new profiles at IMRadio 2.0, Scrub Radio and Somojo, which incorporates a band profile and 24/7 unsigned radio station in one! First and second video: Clockwise performing Boomtown and Rich And Famous filmed live at The Rivoli, Toronto, Canada on November 26th 2009 as part of the International Pop Overthrow (IPO) Toronto Festival 2009. Video courtesy of Scott Sherman of Double Essence Films. Third video: Clockwise's World United Music feature with album version of Boomtown and All Over Your Face.

Members

Jason Eagan: bass, vocals Claude Kent: lead vocals, rhythm guitars James Pollock: drums, vocals Brent Welbourn: lead guitar, vocals

Influences

Classic AM Radio, Elvis (both of them), Penny-candy, Graham Parker, banana-splits, Crowded House, driving go-carts, dogs and cats, Nick Lowe, Wreckless Eric, pots of tea, Peak Freans, the Wizard of Oz, lemon pie, avocados, Burt Bacharach, Motown, Squeeze, beaches, frisbees, The Beach Boys, The Grinch, Snow Cones, Ice Cream Waffles, Butterflies, Hummingbirds, Alice Cooper, chocolate cake, Commander Tom, magic tricks, The Twilight Zone, cream of wheat, popsicles, hot cross buns, johnny-sevens, Jonny Quest, The Beatles, The Stones, Chuck Berry, The Shirelles, hot summer days, LPs, 45s, 8 tracks and cassettes, The Who, the Mamas and the Papas, Rocket Robin Hood, Duncan Spinning Tops, desert boots, The Monkees, The 1910 Fruitgum Company, bell-bottoms, stove-pipes, Master John, Gilligan's Island, Batman, Superman, Spiderman, Godzilla movies, Mad Magazine, cap guns, water pistols, Maple Leaf Gardens, Sex Pistols, The Clash, The Pretenders, Lolas, cherry-cokes, high-school, macaroni and cheese, Dave Brubeck, Charlie Brown, Jackie Gleason, bb guns and pellet rifles, favourite shirts, Ray Bans, Converse, Mopar, coolers, camping, cosmonauts, cheese pizzas, cheezies, Deep Purple, James Brown, Flip Wilson, Brain Wilson, Phil Spector, The Outer Limits, David Marsden, the El Mocambo, chocolate malted milk shakes, onion rings, french fries, Eatons, Simpsons, the Red Rocket, sun burns, pinball, maltesers, ditches, banana seats and high handle bars, roller skating, Stompin Tom, James Bond, The Guess Who, Edward Bear, Michelle Pagliaro, cinnamon toast, cotton candy, the Hell Drivers, Max Webster, Mary Tyler Moore, vans, Maynards, wine gums, sponge toffee, hot chocolate, swimming, Bruce Lee, The Ramones, Pez, The Damned, Gene Vincent, cheeze pizza, etc, etc, etc.

Sounds Like
Bio:
..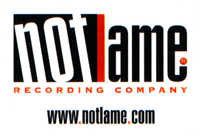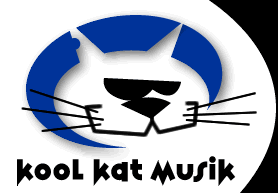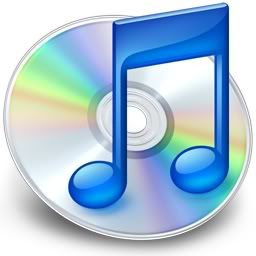 Click on any of the five banners above to purchase Clockwise's latest release 'Faders On Stun' (2008) via CD or digital download.
Claude Kent made an impression on Toronto's independent music scene through the late 70s, 80s and 90s pounding skins for a number of notables (The Fits, Glamatron, Ten to Midnight, The Red, The Gravelberrys, The Raw King Alligators, Katie's Bridge). During his tenure as drummer for Katie's Bridge Claude met current Clockwise guitarist, Brent Welbourn. Claude had been sitting on a drum throne as well as a number of his own compositions for too long and was ready to explore possibilities as front-man and principle songwriter for his own project, Clockwise.
The band's initial foray into the studio along with bassist Scott Sherman, drummer Dave Capuano and two-time Juno-winning engineer/producer James Paul yielded their 2001 debut, Accidentally On Purpose. "Accidentally" established the bands sound as influenced by Elvis Costello, Joe Jackson and Squeeze, tempered with more contemporary artists like Crowded House and The Beautiful South.
Around the time of the album's release, the Clockwise line-up shifted engaging Saskatchewan import James Pollock (Pasty White Boys, 49 Acres, API and Thumpy) on drums, as well as former Katie's Bridge bassist Jason Eagan (concurrently performing with Ryan Luchuck) to flesh out the bands current membership.
Efficiency in time Clockwise appreciates it and makes the most of time all they ask is three and a half minutes of yours. Plenty can happen in such a short time span with Clockwise ticking out a tune: Brent will hit you with the guitar lick, James and Jason pump out the rhythm and Claude sings the hook that will stick with you long after that initial investment in time has been spent.
The band released a follow-up to "Accidentally" in 2007 titled; 'Too Little, Too Late'. This sophomore release once again teamed the band up with the production wizardry of James Paul. Not ones to rest on their laurels (or anything else for that matter), the band has just released their third full length effort, playfully titled 'Faders On Stun'. Clockwise and James Paul have indeed crafted yet another piece of guitar-driven, Power-Pop magic. 'Faders' was released in the Autumn of 2008.




Be sure to check out our all-new Twitter Profile for latest goings on with Clockwise! Check out our FaceBook Clockwise Appreciation Group out by clicking the banner above, and then be sure to click on join to access all areas! Also check out our new profiles at IMRadio 2.0, Scrub Radio and Somojo, which incorporates a band profile and 24/7 unsigned radio station in one!
First and second video: Clockwise performing Boomtown and Rich And Famous filmed live at The Rivoli, Toronto, Canada on November 26th 2009 as part of the International Pop Overthrow (IPO) Toronto Festival 2009. Video courtesy of Scott Sherman of Double Essence Films.
Third video: Clockwise's World United Music feature with album version of Boomtown and All Over Your Face.

Member Since:
September 08, 2006
Members:
Jason Eagan: bass, vocals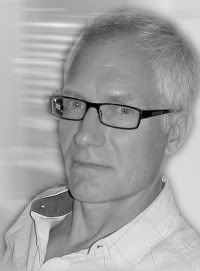 Claude Kent: lead vocals, rhythm guitars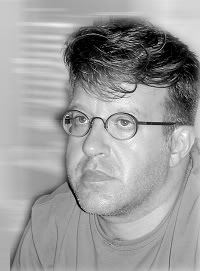 James Pollock: drums, vocals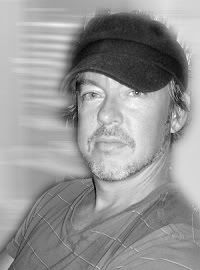 Brent Welbourn: lead guitar, vocals
Influences:
Classic AM Radio, Elvis (both of them), Penny-candy, Graham Parker, banana-splits, Crowded House, driving go-carts, dogs and cats, Nick Lowe, Wreckless Eric, pots of tea, Peak Freans, the Wizard of Oz, lemon pie, avocados, Burt Bacharach, Motown, Squeeze, beaches, frisbees, The Beach Boys, The Grinch, Snow Cones, Ice Cream Waffles, Butterflies, Hummingbirds, Alice Cooper, chocolate cake, Commander Tom, magic tricks, The Twilight Zone, cream of wheat, popsicles, hot cross buns, johnny-sevens, Jonny Quest, The Beatles, The Stones, Chuck Berry, The Shirelles, hot summer days, LPs, 45s, 8 tracks and cassettes, The Who, the Mamas and the Papas, Rocket Robin Hood, Duncan Spinning Tops, desert boots, The Monkees, The 1910 Fruitgum Company, bell-bottoms, stove-pipes, Master John, Gilligan's Island, Batman, Superman, Spiderman, Godzilla movies, Mad Magazine, cap guns, water pistols, Maple Leaf Gardens, Sex Pistols, The Clash, The Pretenders, Lolas, cherry-cokes, high-school, macaroni and cheese, Dave Brubeck, Charlie Brown, Jackie Gleason, bb guns and pellet rifles, favourite shirts, Ray Bans, Converse, Mopar, coolers, camping, cosmonauts, cheese pizzas, cheezies, Deep Purple, James Brown, Flip Wilson, Brain Wilson, Phil Spector, The Outer Limits, David Marsden, the El Mocambo, chocolate malted milk shakes, onion rings, french fries, Eatons, Simpsons, the Red Rocket, sun burns, pinball, maltesers, ditches, banana seats and high handle bars, roller skating, Stompin Tom, James Bond, The Guess Who, Edward Bear, Michelle Pagliaro, cinnamon toast, cotton candy, the Hell Drivers, Max Webster, Mary Tyler Moore, vans, Maynards, wine gums, sponge toffee, hot chocolate, swimming, Bruce Lee, The Ramones, Pez, The Damned, Gene Vincent, cheeze pizza, etc, etc, etc.
Sounds Like:
Record Label:
Unsigned
Clockwise has 15059 friends.