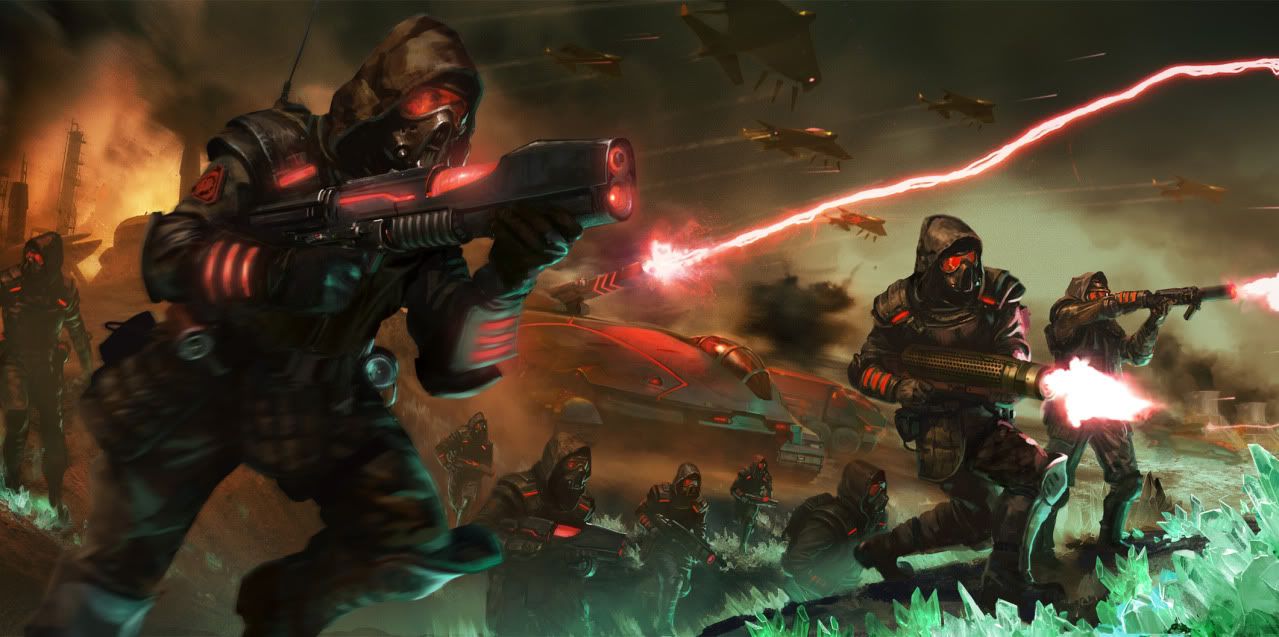 try tossing a proximity mine to a hacked security bot when its damaged #bioshock

via Twitter
Command & Conquer fan page


"Welcome to the Brotherhood of Nod. You have joined a global order with millions of members all working together in harmony to unite the world in the name of peace and realize the true potential of mankind.
Our relationship with Tiberium has always been greatly misunderstood. Most people do not realize that the roots of our faith extend back several millennia, long before the emergence of the green crystal on Earth in 1995… an event prophesized by our great leader, Kane.
Our movement grew rapidly throughout the first decades of the twenty-first century. The mainstream media branded us as 'terrorists,' but we exposed GDI as the real criminals. They unilaterally redrew international border lines, relegating Nod followers into inhospitable Yellow Zones while they claimed the pristine and exclusive Blue Zones all for themselves.
Meanwhile, the Brotherhood champions the common people – the 80% of the world's population that struggles to get by in Yellow Zones torn by war, wracked by poverty, and abandoned by GDI. Using Tiberium to fuel and fund our efforts, Nod works tirelessly to bring order from the chaos. We make the streets safe, distribute food to the hungry, provide emergency medical care, minister to those who feel a spiritual vacuum, and inspire hope in people who would otherwise have none.
GDI casts itself as the world's guardian and savior, but they are neither. GDI is corrupt and unjust: 20% of the world's population – the most wealthy people on the planet - live in the Blue Zones, consuming the majority of the world's natural resources, wielding their vast military power to maintain the status quo by depriving the downtrodden of their god-given right to mine and exploit Tiberium.
The powerful oppress the weak in the hollow name of freedom and the only counter to GDI's power is the Brotherhood. Nod meets strength with strength in the name of peace and progress. Nod is the only hope against GDI tyranny. Brotherhood… Unity… Peace."
....
Joe 'kane' Kucan's Command & Conquer hasn't earned any badges yet... have you?
Play

Play Next

Add to queue

Play

Play Next

Add to queue

Play

Play Next

Add to queue

Play

Play Next

Add to queue

Play

Play Next

Add to queue
Joe 'kane' Kucan's Command & Conquer has 344525 friends.