Play

Play Next

Add to queue
Genre: Progressive / Punk / Rock

Location Santa Cruz, California, Un

Profile Views: 234661

Last Login: 5/30/2011

Member Since 11/25/2004

Website www.craigsbrother.com

Record Label Takeover Records, Tooth and Nail

Type of Label Indie

Bio

Craig's Brother – 2011 "The Year of the Brother" Grab a change of undergarments, because Craig's Brother is back in 2011 with a brand new full length album containing 12 new tracks of bowel shaking goodness. Based in Santa Cruz California, Craig's Brother has long been recognized as one of the most inovative and ground breaking bands in melodic punk rock. With the release of their much desired, third full length album, The Insidious Lie, 2011 is shaping up to be the bands busiest year yet with tours in The USA, Canada, Japan and Europe already in the works. Craig's Brother is Ted Bond on lead vocals and guitar, Glade Wilson on Guitar and BGV's, Scott Hrappoff on Bass, and Heath Konkel on Drums. The band gained an international following touring with bands such as Slick Shoes, Dogwood, and No Fun At All, after the release of their first full length record, Homecoming, on Tooth and Nail records in 1998. In 2001 the band achieved legendary status with the release of their 2nd full length Lost at Sea, also on Tooth and Nail records, taking California punk into uncharted territory with full string and choir arrangements, sonnets, and 6 minute rock ballads. Craig's Brother's sound has been profoundly influential on a number of bands, most notably Yellowcard, whose lead singer and guitar player Ryan Key, spent six months playing with CB before joining Yellowcard. His version of this story is memmorialized in Yellowcard's hit song Rock Star Land. After Yellowcard began to gain some success in 2003, Ben Harper, guitar player for Yellowcard, signed Craig's Brother to his indy label Takeover Records. After releasing the Epidemic EP on Takeover in 2004, Craig's Brother went on to play sold out shows touring in Canada with Mute, and in the eastern USA with Yellowcard, The Starting Line, and The Matches. Aside from touring Spain in the spring of 2006, Craig's Brother spent '05 through '08 focusing on family and work, and only playing a smattering of shows. In 2008, CB signed a deal with Chaos Records, a division of Sony Music and spent the next 2 years woodshedding, writing and recording. In the fall of 2010 the band's return to the stage was met with critical acclaim (http://www.vcreporter.com/cms/story/detail/sounding_the_805/8378/), and fans worldwide were ecstatic when the band announced that it had finally finished its third full length, The Insidious Lie, in time for it to be streamed in its entirety on Christmas day. 2011 is the year that Craig's Brother returns to conquer the world. "We've never had as solid of a plan as we do now" comments lead singer Ted Bond. "we are already booking tours in Canada, Japan, and Europe, possibly Australia, and definitely all over the USA, plus we will be filming a music video with acclaimed producer Flax Glor, and we are further developing our on-line presence with the help of internet marketing gurus Jesse Wisinski and Eli Triona. All this ammounts to a very busy year for CB, our busiest ever, 2011 is, without a doubt, the year of the Brother." Check out our newest clothing sponsor! These guys rip: ...... .. .. .. .. .. .. .. .... .. .. .. .. .. .. .. ...... ................ ............ .. .. .. ............ .. .. .. ..Official Website:.. ..www.craigsbrother.com.... ..Show Booking & Email:.. ..info@craigsbrother.net.... ..Download FREE music:.. ..www.purevolume.com/craigsbrother.... ..MySpace:.. ..www.myspace.com/craigsbrother.... .. ...... .. .. .. VISIT THE TAKEOVER CREW.. ........ .. .. GO HERE TO GET CRAIG'S BROTHER TABS.. ........ .. .. GET CRAIG'S BROTHER ON RADIO.. ...... .. .. .... .. .... .. .. ........My World Visitor Map!...... ......

Members

.. ..Ted Bond.... Guitar & Lead Vocals.. ............ .. ..Heath Konkel.... ....MYSPACE...... Drums - Backing Vox.. ........ .. ..Scott Hrapoff.... Bass Guitar.. ........ .. ..Glade Wilson.... ....MYSPACE...... Lead Guitar - Backing Vox.. ........ ....

Influences

Lagwagon, The Beatles, Bach, Bad Religion, Steely Dan, Megadeth, Metallica, Oingo Boingo, Faith No More, Metallica, The Descendents, NOFX, Paperface, Inspection 12, Firehose, Primus, Journey, Devo, Elvis Costello, They Might Be Giants, Bella Fleck and the Flecktones, Bob Marley, Propagandhi... and a few others... .. ........ .. ........ .. ........ .. ........ .. .......... Do a video review of Craig's Brother and get YOUR face on our MySpace page! .... .. .... .. .. .. .. .. .. .. .... ...... ...... .. .. .. .. .. ......

Sounds Like

Green Day, Yellowcard, The Offspring, Bad Religion, Lagwagon, Unwritten Law, The Descendents, Reliant K
No recent updates in this category.
Why not...
Bio:
Check out our newest clothing sponsor! These guys rip:

....

..

..
..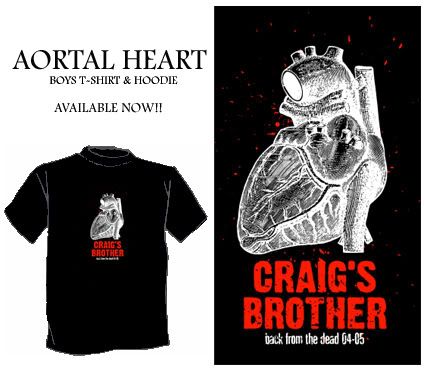 ..
.. ..
.... ..

Official Website:
www.craigsbrother.com
Show Booking & Email:
info@craigsbrother.net
Download FREE music:
www.purevolume.com/craigsbrother
MySpace:
..
www.myspace.com/craigsbrother
VISIT THE TAKEOVER CREW
GO HERE TO GET CRAIG'S BROTHER TABS
GET CRAIG'S BROTHER ON RADIO
..
..

..

Member Since:
November 25, 2004
Members:
Ted Bond
Guitar & Lead Vocals
Heath Konkel
MYSPACE
Drums - Backing Vox
Scott Hrapoff
Bass Guitar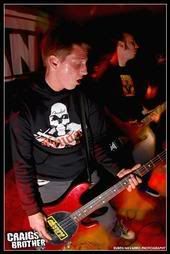 Glade Wilson
MYSPACE
Lead Guitar - Backing Vox
Influences:
Lagwagon, The Beatles, Bach, Bad Religion, Steely Dan, Megadeth, Metallica, Oingo Boingo, Faith No More, Metallica, The Descendents, NOFX, Paperface, Inspection 12, Firehose, Primus, Journey, Devo, Elvis Costello, They Might Be Giants, Ugly Kid Joe, Bella Fleck and the Flecktones, Bob Marley, Propagandhi... and a few others.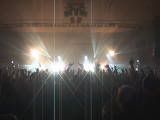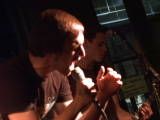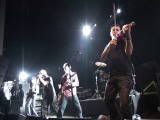 Do a video review of Craig's Brother and get YOUR face on our MySpace page!
Record Label:
Takeover Records, Tooth and Nail
Label Type:
Indie