No recent updates in this category.
Why not...
Danny Donovan hasn't earned any badges yet... have you?
General

Comics, Video games, Movies...

Music

Movies

Spider-man 1 & 2

,

3

,

X-MEN 1

,

2

,

& yes even 3

,

Batman Begins

,

Aliens vs. Predetor

,

Slither

,

Serenity

,

Punisher

,

Snakes On A Plane

,

A Knights Tale

,

Winchell

,

The Jersey Trilogy (Clerks

,

Chasing Amy

,

Dogma) Mallrats

,

Sin City

,

Young Guns..

horror flicks

,

comedies

,

super-hero films

,

sci-fi.... Too many to list everything.

Television

Books

thats the thing with words and no pictures isn't it? ;) Generally non-fiction, autobiographies, and sci-fi.

I Am Legend, Worlds That Weren't, V For Vendetta, The Phalanx Covenant, American Gods, Starman, Sandman, Mirrormask, I Dream Of Electric Sheep, (more of a short story, but great story that paved the way for the film BladeRunner.) Sinestro Corps War.. TINY TITANS!
Play

Play Next

Add to queue
About me:
..
..

Self proclaimed "Writer At Large, and Shameless Self Promoter", Danny Donovan began his foolhardy pursuit of a freelance career at the age of 18. He began working on the super-hero/comedy web comic Hardcore with artist Daniel C. White, and learned the ropes of his chosen profession working in the independent field of the comics industry, with such companies as Shooting Star Comics, Committed Comics, etc.
Early in his career he had the good fortune of selling a short comic story to Marvel Comics' X-MEN office, which to this day remains one of his proudest accomplishments, second only to his work creating and contributing to "9-11 Emergency Relief" published by Jeff Mason's Alternative Comics. 100% of the proceeds of the book went to the Red Cross to aid victims of the attacks on September 11th, 2001.
Outside of the comic book industry he helped create in-game content for the fan created game X-Assault based on Marvel Comics characters, produced by Nixonvision. He worked on the dialogue for various characters and scenes for the game, along with various luminaries of the comic world.
Later he worked with the comics to film company Platinum Studios (producers of Men In Black, Showtime's Jeremiah) developing content from their character bibles. It is at Platinum, where he first donned his 'promoter hat' serving as public relations officer for a brief time. His experience there, paved the way for his stint as Distribution Manager for iHero Entertainment's magazine Cyber Age Adventures, marketing guru for James Ritchey, III's relaunch of the Green Lama for AC Comics, and his work as the senior public relations officer for Unscrewed, a charity for comic creator rights.
Continuing in the world of film and television, he worked as a Production Assistant for a few local productions, and as well as the feature film "In The Pines" where he also appeared in a credited non-speaking role on screen as "The Eviscerated One".*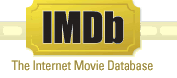 *From my IMDB Profile
Who I'd like to meet:
Nice people? Forgive me if I'm anti-social, sort of a career related pitfall.
I'm also on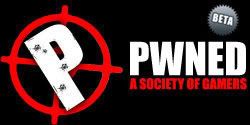 if anyone's interested.
..
..
Status:

Single

Here for:

Networking, Friends

Hometown:

Portsmouth, VA

Orientation:

Straight

Body type:

5' 8" / Average

Religion:

Christian - other

Zodiac Sign:

Cancer

Children:

I don't want kids

Occupation:

writer at large and shameless self promoter.
iHero Entertainment

Florida US

Distribution Manager/Writer

2004-current

2003-current

2001-2001

1999-Current