No recent updates in this category.
Why not...
Deborah J Panger hasn't earned any badges yet... have you?
General

..

Myspace Contact Tables

Writing, reading romance and paranormal romance fiction, sculpting artdolls, collecting fairy- tinkerbell and Peter Pan memorabilia. I also cake decorate and collect everything I can get my hands on of Bon Jovi.

Music

Bon Jovi

,

Bon Jovi

, Bon Jovi. I have traveled far and wide to see them perform and plan to try and do so each time they go on tour. My musical taste is wide. I also enjoy most anything except for rap and very heavy metal. AND, I was a huge Bay City Roller fan in my youth:)

Hot Myspace Layouts

Movies

Television

Csi

,

American Idol

,

the learning channel

,

foodnetwork

,

the discovery channel

, spike and scifi channel.

glitter-graphics.com

Books

Anything by Christine Feehan, Sherrilyn Kenyon, J.R. Ward, Susan Squires, Hannah Howell, Alexis Morgan and Laura Leigh.

Heroes

Jon Bon Jovi, Sherrilyn Kenyon, Christine Feehan, my father.
Play

Play Next

Add to queue

Play

Play Next

Add to queue

Play

Play Next

Add to queue

Play

Play Next

Add to queue
About me:
......
Myspace Layouts
For Girls Only -
MyGirlySpace.com
Girly Myspace Comments
Hello, my name is Debbie and I am a recent Breast Cancer Survivor. :) I am so blessed to be here. I love to write. Paranormal fantasy erotic and romance are my main genres. I'm in the process of writing my third novel, titled Snowden's Prisoner and I just started another short called Firefae. I used to sculpt OOAK fantasy art dolls in my spare time. Each doll I created over a strong wire armature and came directly from my imagination. I used prosculpt flesh colored clay and my dolls are wigged with Tibetan Lamb Mohair. But I must confess that I haven't sculpted in quite a while. The treatment for cancer has left my hands and fingers too stiff and sore to sculpt the clay. Perhaps one day, I'll be physically able to resume my dolls. I'm happily married and live in Biloxi, MS with my husband and two pets: Gizmo Killer; our min-pin, and Midnight in Chelsea; a black tom-cat. I have one grown son, 4 grown step-children, and 2 step-granddaughters. I work full-time for a periodontist and when I'm not writing, I keep myself busy with many friends and family VISIT MY WEBSITE at
http://deborahpanger.com
Create a Myspace LED Scroller
Who I'd like to meet:
Firefae-Coming soon from The Wild Rose Press!
Sometimes a blaze is too hot and tantalizing to battle... After extinguishing a brush fire, firefighter Gunner Crews wakes up to find himself in a miniature world of fairies and enslaved by Sera, the fiery temptress responsible for igniting the flames he and his team have just put out. Determined to return to his own world--not to mention size--Gunner's plans of escape are dampened by the smoldering passion stirred to life by the lovely firebug. Can he fight the flames the Firefae ignites within him, or will he succumb to a firestorm too hot to resist?
SAJE: What could be worse than waking up lonely on May Day? Finding a naked male stranger with wings in your house. That is exactly what Amanda Birchfield discovers when she stumbles out of bed to make her morning coffee. After rousing from a faint, Amanda learns her intruder, Saje, is a trinket-hoarding, seed-spreading bastard of a Woodland Fairy. And he's brought her a room full of May Day Baskets in hopes she'll trade a little pleasure. Instead of fleeing for her life--or admitting herself to the local looney bin--Amanda is drawn to Saje's scrumptious body and carefree spirit. But once the brief, but oh-so satisfying sexcapade atop her dining room table is over, he refuses to leave. How will she get rid of him. Or will she want to?
Create Your Own!
..a>
Create a Myspace LED Scroller
Whomever has some of the same interested as I do.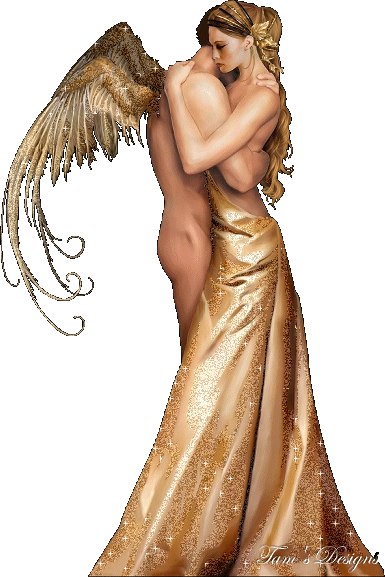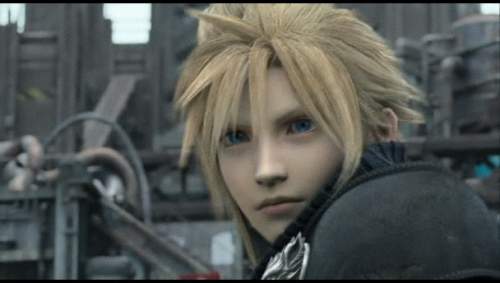 Add to My Profile
|
More Videos
Status:

Married

Here for:

Networking, Friends

Hometown:

Biloxi

Orientation:

Straight

Height:

5' 4"

Ethnicity:

White / Caucasian

Religion:

Christian - other

Zodiac Sign:

Capricorn

Children:

Proud parent

Smoke:

No

Education:

Grad / professional school

Occupation:

writer/sculpter
Harrison Central High School

Gulfport, MS

Graduated:

1981

Student status:

Alumni

Degree:

High School Diploma

1978 to 1981