Play

Play Next

Add to queue
Play

Play Next

Add to queue

35,630 plays

Play

Play Next

Add to queue

29,357 plays

Play

Play Next

Add to queue

3,576 plays

Play

Play Next

Add to queue

24,372 plays

Play

Play Next

Add to queue

8,975 plays
Genre: Hip Hop / Lyrical / Tropical

Location Minnesota, US

Profile Views: 125565

Last Login: 9/15/2010

Member Since 3/7/2005

Record Label ..CONTACT US: vnglee@gmail.com

Type of Label Major

Bio

.. .... a .. .. ........ ..Delicious Venom ft. Kachyia Vang - "30 Year Secret" @ Tequila Tango 10-18-08.... .. .. .. .. .. .. .. ........ .. Delicious Venom, which consists of Hmong brothers, Tou Saiko and Vong a.k.a. Knowstalgic, can write a poem and turn it into a song. They can perform live in front of hundreds of fans without breaking a sweat. And they know what is needed to mentor minorities in the Hmong community to further themselves in life. .... Together, the brothers spent half of their lives in Syracuse, New York, before their family decided to settle down in the Twin Cities, Minnesota, where they currently reside. .... However, as teens, their personal lives were far from perfect. There were constant battles to be waged where they were forced to choose their own destiny, to decide what and who they were. Life on the streets pressured them into doing very uncomfortable things to their conscience. Yet despite that, the brothers grew to reflect in the rear view mirror on past mistakes, to stop and ask for help every once in a while. .... As teens, these amazing brothers forged ahead through life, defeating some of their inner demons. As men, they are each other's critics, friends and inspirations. .... Everyone of every race around the world has seen, known or been involved with someone who was a member of a gang or who has a friend, relative or family member who has been shot, locked up, beaten up. Hmong are no different when it comes to growing up on the streets where money and emotions run high as they migrated here as refugees in the 1970's. .... When TouSaiKo was just a teen, he was locked up inside a juvenile detention facility for several months for gang-related activity. During those months, Tou found himself alone with this thoughts. He started wrote poetry and lyrics to express how he felt about the life and society. At times when it became too lonely, he wrote down how he missed his family and hoped to be free one day. .... "When I actually took time to acknowledge and understand our ancestors and the sacrifices they made, it motivated me to succeed," said Tou. "We can discover ourselves through the arts and value our heritage. I got mad hope in our youth and believe they have the potential to turn their lives around to be positive. I did." .... Tou and a friend, Jamie Lee, who was also locked up at the time, wrote letters to each other, which included a lot of powerful thoughts and rhymes. After a while, Tou had the idea to start a rap group with Jamie once they were freed. However, it never fell through. After Tou's release from jail, he continued to write though. One day, Vong stumbled upon some of Tou's lyrics. The powerful thoughts in Tou's rhymes inspired Vong to start writing his own. On a later occasion, it was Tou who ran across Vong's writing and was inspired by it. They complimented each other's work and decided to start writing together. .... Delicious Venom was born. A friend who believed in Delicious Venom started booking them for shows all across the state of Minnesota. After dazzling crowds with their passionate and energetic performances, they were soon being sought after by many promoters and organizers. They've been performing all across Minnesota and numerous out of state shows for the past 6 years now, building a fan base from the east to west coast of the United States. They have also been popular among college campuses and universities as performers, some of which include: Hamline University, Macalester College, UC-Berkeley and Stanford University. .... Three years ago when the H Project was launched, Delicious Venom exploded into the national Hmong music scene with their eyes wide open. The H Project was a compilation CD and concert sponsored by Audio Refugee Camp, Hmong Today Newspaper, Innovative Community Elevation (ICE) and the Center for Hmong Arts and Talent (CHAT) held in the summer of 2005 at the Western Sculpture Park in Saint Paul. There, DV introduced their number one song, "30 Year Secret," which is both inspirational and politically controversial. The song has hit the hearts of all Hmong. .... "30 Year Secret" is a poem dedicated to the Hmong who have been in purgatory in the jungles of Laos for more than three decades. It's a kws txhiaj to raise awareness about the genocide of the Hmong, a revelation to spark social change through art, poetry and music. .... The DV team came together and formed an alliance to call upon the Hmong community to collaborate with one another in using art and music for social change. The result? The H Project is still ranked number one on the top ten best sellers list on www.hmongabc.com. .... Delicious Venom are the creators and geniuses behind the Center for Hmong Arts and Talents (CHAT) and Innovative Community Elevation (ICE). Both of these non-profit organizations have given people in the community an opportunity to share, critique and inspire each other's work. The art may be on canvas, paper or through a voice, but it gives people the ability to be more at home in their own element. .... In 2004, the ICE team began providing an opportunity for each minority to hold Open Mics held throughout the year around the Twin Cities, which were hosted by various local artists from all walks of life. There are also special guests who provide music, such as Watching Leona, Shattered Echo'z and Ill Ego Aliens. .... DV is humbled to be able to connect with people across the country. They said it is a constant heartwarming gratification to know that they inspire and move people. They even managed to grab the attention of Roger Warner, a journalist and filmmaker who wrote "Shooting at the Moon: The Story of America's Clandestine War in Laos." The DV team is honored that Warner will be featuring "30 Year Secret" in his documentary film, "Once Upon a Time in the CIA," to be released this year. .... The brothers have walked on thin ice in the past and have reached a whole new level. This dynamic duo is not about to stop where they are. No, they continue to strive to make a difference in their community. They continue to inspire others as they are inspired by their fans and the supporters. .... The brothers have grown to learn more about who they are from their own family, who also gave them a purpose. It was their grandmother who sang kws txhia all those years ago in the mountains of Laos, it was their grandfather who fought to protect his family and died a hero along with his comrades in arms during the Vietnam War. It is their destiny to continue to spread their own kws txhia for generations to come. .... Mai Neng Moua, the former editor of the Hmong literary and arts magazine Paj Ntaub Voice in the Twin Cities, was our Erin Gruwell, and encouraged us to express our inner thoughts as poets, writers and artists. Delicious Venom picked up where Mai Neng has left off, leaving their marks in Hmong history to preserve the future in writing, art and music. .... When taking time out from the social clutter that is their calendar, DV enjoys having the silliest of conversations on simple stuff or sports, like every man. They even simply enjoying reading, but in Tou's case, it's comic books and magazines. As for Vong, he enjoys a challenge in chess and snowboarding during the winter. In the summer, soccer and volleyball is the only thing that can make him sweat when he's not performing live on stage. .... TouSaiKo and Vong have made their mark with the H Project as men who had to do something, anything to help the Hmong. It was the beginning of their journey as the men behind Delicious Venom, and is their contribution to the Hmong community. .... When all is said and done, they simply do what they love – make music. ...... .. ........ ...... .. .. .. .. .. .. .. Shows .... .. .. .. .. .. .. .. .. .. .......... .......... .. .. .. ..What is Delicious Venom?.. .......... .. .. .. .. .. .. .. .. .. .. Good Peoples .. .... .. .. .. .. .. .. .. .. .. .......... .......... .. .. .. .. .. .. .. .."30 Year Secret" .... .. .. .. .. .. .. .. .. .. .. .. .."Orphan's Battle Cry" .... .. .. .. .. .. .. .. ........ .."Sucka Free Life" .... .. .. .. .. .. .. .. .. .. .. .. ..Xeev Xwm Vaj playing "30 Year Secret" .. .. .. .. .. .. .. .. ..center> .. .. .. .. ..Delicious Venom ft. Kachyia Vang - "30 Year Secret" in Detroit, MI .. .. .. .. .. .. .. .. .. .. .. .. .. ..Thanks ..for dropping by… we appreciate your support..... .. .. .. .. .. Give us a shout out. Where you at?.. .. .. .... .. .. .. .. .. .. .. .. .. ................................ .. .. .. .. ...... .. .. .. .. .. ........ ..

Members

..Tou Saiko and Knowstalgic

Influences

..Big Daddy Kane, Bob Marley, Immortal Technique, John Lennon, Pharoah Monch, Rage Against the Machine, Lauryn Hill, Janis Joplin, Atmosphere, Jimi Hendrix, Outkast, Bob Dylan, Mos Def, Talib Kweli, muMs, Saul Williams, Bao Phi, Ed Bok Lee, Audre Lorde, Our Family, Grandfather SaiKo Lee, Grandma Youa Chang, Hmong Pilot Lee Lue, Dr. Martin Luther King Jr., Yuri Kochiyama, Bruce Lee, and Gummi Bears.

Sounds Like

..Urban Kwv Txhiaj, Nomadic Poetic Euphoria
No recent updates in this category.
Why not...
Bio:
..
a
Delicious Venom ft. Kachyia Vang - "30 Year Secret" @ Tequila Tango 10-18-08

Delicious Venom, which consists of Hmong brothers, Tou Saiko and Vong a.k.a. Knowstalgic, can write a poem and turn it into a song. They can perform live in front of hundreds of fans without breaking a sweat. And they know what is needed to mentor minorities in the Hmong community to further themselves in life.

Together, the brothers spent half of their lives in Syracuse, New York, before their family decided to settle down in the Twin Cities, Minnesota, where they currently reside.

However, as teens, their personal lives were far from perfect. There were constant battles to be waged where they were forced to choose their own destiny, to decide what and who they were. Life on the streets pressured them into doing very uncomfortable things to their conscience. Yet despite that, the brothers grew to reflect in the rear view mirror on past mistakes, to stop and ask for help every once in a while.

As teens, these amazing brothers forged ahead through life, defeating some of their inner demons. As men, they are each other's critics, friends and inspirations.

Everyone of every race around the world has seen, known or been involved with someone who was a member of a gang or who has a friend, relative or family member who has been shot, locked up, beaten up. Hmong are no different when it comes to growing up on the streets where money and emotions run high as they migrated here as refugees in the 1970's.

When TouSaiKo was just a teen, he was locked up inside a juvenile detention facility for several months for gang-related activity. During those months, Tou found himself alone with this thoughts. He started wrote poetry and lyrics to express how he felt about the life and society. At times when it became too lonely, he wrote down how he missed his family and hoped to be free one day.

"When I actually took time to acknowledge and understand our ancestors and the sacrifices they made, it motivated me to succeed," said Tou. "We can discover ourselves through the arts and value our heritage. I got mad hope in our youth and believe they have the potential to turn their lives around to be positive. I did."

Tou and a friend, Jamie Lee, who was also locked up at the time, wrote letters to each other, which included a lot of powerful thoughts and rhymes. After a while, Tou had the idea to start a rap group with Jamie once they were freed. However, it never fell through. After Tou's release from jail, he continued to write though. One day, Vong stumbled upon some of Tou's lyrics. The powerful thoughts in Tou's rhymes inspired Vong to start writing his own. On a later occasion, it was Tou who ran across Vong's writing and was inspired by it. They complimented each other's work and decided to start writing together.

Delicious Venom was born. A friend who believed in Delicious Venom started booking them for shows all across the state of Minnesota. After dazzling crowds with their passionate and energetic performances, they were soon being sought after by many promoters and organizers. They've been performing all across Minnesota and numerous out of state shows for the past 6 years now, building a fan base from the east to west coast of the United States. They have also been popular among college campuses and universities as performers, some of which include: Hamline University, Macalester College, UC-Berkeley and Stanford University.

Three years ago when the H Project was launched, Delicious Venom exploded into the national Hmong music scene with their eyes wide open. The H Project was a compilation CD and concert sponsored by Audio Refugee Camp, Hmong Today Newspaper, Innovative Community Elevation (ICE) and the Center for Hmong Arts and Talent (CHAT) held in the summer of 2005 at the Western Sculpture Park in Saint Paul. There, DV introduced their number one song, "30 Year Secret," which is both inspirational and politically controversial. The song has hit the hearts of all Hmong.

"30 Year Secret" is a poem dedicated to the Hmong who have been in purgatory in the jungles of Laos for more than three decades. It's a kws txhiaj to raise awareness about the genocide of the Hmong, a revelation to spark social change through art, poetry and music.

The DV team came together and formed an alliance to call upon the Hmong community to collaborate with one another in using art and music for social change. The result? The H Project is still ranked number one on the top ten best sellers list on www.hmongabc.com.

Delicious Venom are the creators and geniuses behind the Center for Hmong Arts and Talents (CHAT) and Innovative Community Elevation (ICE). Both of these non-profit organizations have given people in the community an opportunity to share, critique and inspire each other's work. The art may be on canvas, paper or through a voice, but it gives people the ability to be more at home in their own element.

In 2004, the ICE team began providing an opportunity for each minority to hold Open Mics held throughout the year around the Twin Cities, which were hosted by various local artists from all walks of life. There are also special guests who provide music, such as Watching Leona, Shattered Echo'z and Ill Ego Aliens.

DV is humbled to be able to connect with people across the country. They said it is a constant heartwarming gratification to know that they inspire and move people. They even managed to grab the attention of Roger Warner, a journalist and filmmaker who wrote "Shooting at the Moon: The Story of America's Clandestine War in Laos." The DV team is honored that Warner will be featuring "30 Year Secret" in his documentary film, "Once Upon a Time in the CIA," to be released this year.

The brothers have walked on thin ice in the past and have reached a whole new level. This dynamic duo is not about to stop where they are. No, they continue to strive to make a difference in their community. They continue to inspire others as they are inspired by their fans and the supporters.

The brothers have grown to learn more about who they are from their own family, who also gave them a purpose. It was their grandmother who sang kws txhia all those years ago in the mountains of Laos, it was their grandfather who fought to protect his family and died a hero along with his comrades in arms during the Vietnam War. It is their destiny to continue to spread their own kws txhia for generations to come.

Mai Neng Moua, the former editor of the Hmong literary and arts magazine Paj Ntaub Voice in the Twin Cities, was our Erin Gruwell, and encouraged us to express our inner thoughts as poets, writers and artists. Delicious Venom picked up where Mai Neng has left off, leaving their marks in Hmong history to preserve the future in writing, art and music.

When taking time out from the social clutter that is their calendar, DV enjoys having the silliest of conversations on simple stuff or sports, like every man. They even simply enjoying reading, but in Tou's case, it's comic books and magazines. As for Vong, he enjoys a challenge in chess and snowboarding during the winter. In the summer, soccer and volleyball is the only thing that can make him sweat when he's not performing live on stage.

TouSaiKo and Vong have made their mark with the H Project as men who had to do something, anything to help the Hmong. It was the beginning of their journey as the men behind Delicious Venom, and is their contribution to the Hmong community.

When all is said and done, they simply do what they love – make music.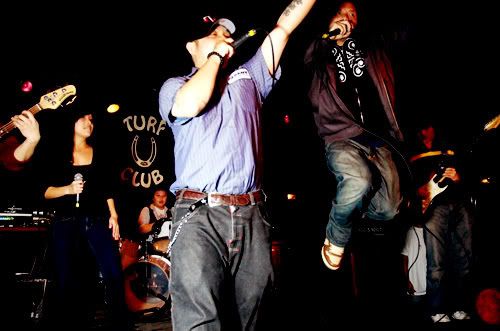 Shows


What is Delicious Venom? ....


Good Peoples






"30 Year Secret"




"Orphan's Battle Cry"




"Sucka Free Life"




Xeev Xwm Vaj playing "30 Year Secret" ..center>



Delicious Venom ft. Kachyia Vang - "30 Year Secret" in Detroit, MI



Thanks for dropping by… we appreciate your support.....



Give us a shout out. Where you at?






Member Since:
March 07, 2005
Members:
Tou Saiko and Knowstalgic
Influences:
Big Daddy Kane, Bob Marley, Immortal Technique, John Lennon, Pharoah Monch, Rage Against the Machine, Lauryn Hill, Janis Joplin, Atmosphere, Jimi Hendrix, Outkast, Bob Dylan, Mos Def, Talib Kweli, muMs, Saul Williams, Bao Phi, Ed Bok Lee, Audre Lorde, Our Family, Grandfather SaiKo Lee, Grandma Youa Chang, Hmong Pilot Lee Lue, Dr. Martin Luther King Jr., Yuri Kochiyama, Bruce Lee, and Gummi Bears.
Sounds Like:
Urban Kwv Txhiaj, Nomadic Poetic Euphoria
Record Label:
CONTACT US: vnglee@gmail.com