No recent updates in this category.
Why not...
cRAIG mITCHELL hasn't earned any badges yet... have you?
General

MUSIC & people who love music!!!

I'm at a point in my life where I am SO over B.S. people, doing B.S. things...People who live their lives with LIES and B.S. are NO LONGER ALLOWED...If you're interested in some form of manipulation, hustle, game or FUN, I'm sure that you're good at what you do...thanks, but NO THANKS! T.R.U.T.H.!=the only way to fly! Be real or f*@* off!

(yeah, I guess I am getting jaded in my old age...just let me know if I started becoming JR.)

ALSO: movies, food, books, video games, LAUGHING...I don't know, just ask I guess.

....

Music



House music

,

Mark Ronson

,

Danny Tenaglia

,

Prince (NOT ANYMORE...see heroes section)

,

Stevie Wonder

,

G'N'R

,

Sade

,

Jeffrey Gaines

,

John Mayer

,

Donny Hathaway

,

Eminem

,

John Legend

,

Lewis Taylor

,

Francois K.

,

Frankie Knuckles

,

Everything But The Girl

,

Omar

,

Andreas Vollenweider

,

Parliament/Funkadelic

,

The Timewriter

,

John Creamer & Stephane K

,

Sting

,

Angel Moraes

,

Red House Painters

,

The Clash

,

Jill Scott

,

Twisted Records

,

King Street Records

,

George Clinton

,

Jimi Hendrix

,

Jim Morrison

,

Kevin Saunderson

,

Larry Levan

,

Luciano

,

Miss Kitten

,

Green Velvet

,

Vikter Duplaix

,

Superchumbo

,

Steve Lawler

,

Me'shell N'degeocello

,

Floetry

,

Earth Wind and Fire

,

Murk

,

Trentemoller

,

David Alvarado

,

Tangerine Dream

,

Kraftwerk

,

Counting Crows

, Curiosity Killed The Cat

BEST ALBUM EVER:

STEVIE WONDER-INNERVISIONS=F'N BRILLIANT!!!

U2

The best band in the world...a band that never forgets that music is only a vehicle for THE MESSAGE...information through the MASSAGE of melody.

Movies

Y Tu Mama Tambien

,

American Beauty

,

Pump Up The Volume

,

Legend

,

Crash

,

Bronx Tale

,

Willy Wonka

,

Maestro

,

Kinsey

,

Hang The DJ

,

Basketball Diaries

,

Under the Cherry Moon

,

Bring on The Night

,

Eyes Wide Shut

,

Trick

,

Donny Darko

,

Gangs Of New York

,

Clockwork Orange

,

Fight Club

,

Paris is Burning

,

Another Country

,

The Dreamers

,

Forbidden Zone

,

Boogie Nights

,

Carlito's Way

,

Jarhead

,

The Crow

,

Brokeback Mountain

,

Alpha Dog

,

Across The Universe

,

Batman (The Dark Knight and the first Tim Burton versions are the best thus far)

Television

Books

Dreyfus Affair-Peter Lefcourt, Live Your Dreams-Les Brown, Less Than Zero-Brett Easton Ellis, Rules of Attraction-Brett Easton Ellis, anything by E. Lynn Harris

Heroes
DJ cRAIGmITCHELL has

10590

friends.
Play

Play Next

Add to queue

Play

Play Next

Add to queue

Play

Play Next

Add to queue

Play

Play Next

Add to queue

Play

Play Next

Add to queue
About me: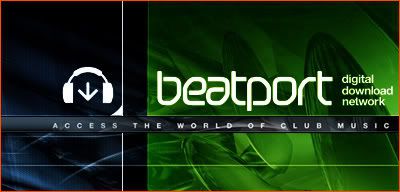 Your Birthdate: April 20
You are a virtual roller coaster of emotions, and most people enjoy the ride.
Your mood tends to set the tone of the room, and when you're happy, this is a good thing.
When you get in a dark mood, watch out - it's very hard to get you out of it.
It's sometimes hard for you to cheer up, and your gloom can be contagious.

Your strength: Your warm heart

Your weakness: Trouble controlling your emotions

Your power color: Black

Your power symbol: Musical note

Your power month: February
..
cRAIGmITCHELL, a.k.a. oLIVERtWISTED, a founding member of the chart-topping production team The Orange Factory, fathered and cultivated the dance music scene in Burlington, Vermont, where he went to Saint Michaels College after moving from Saginaw Michigan...near the birthplace of techno, Detroit, Michigan. With over 18 years behind the decks, cRAIG has served as a resident at New York City's legendary Tunnel and has played the country's most celebrated venues and club nights. He has rocked crowds alongside such tastemakers as Chris Fortier, Peter Rauhofer, Honey Dijon and Tom Stephan (Superchumbo), amongst others. One experience with cRAIG behind the tables and belting out one of his tracks LIVE, while dancing continuously in the booth and you'll understand why his shows are so well attended and received. Unlike many of today's DJ's who are so focused on the Mix, which IS important, but they forget about the VIBE. cRAIG is not just a DJ, he is a performer.  
Since his debut DANCE production effort in 1997 (C12 "JUDY"), cRAIG has collaborated with a range of artists including Trendroid, Michelle Weeks and John Creamer & Stephane K, his work with whom earned him global acclaim as oLIVERtWISTED on "I Love You." His appearance on Kats & Styles' "You're My...Everything" on Twisted Records, former home to the likes of Ralph Falcon, Oscar G, Deep Dish and Danny Tenaglia, was one of the highlights of Satoshi Tomiie's Nu Breed compilation on the acclaimed Global Underground imprint. After his contribution to Yoko Ono's highly publicized 2001 single, Open Your Box, cRAIG got to flex his muscles as a music LOVER and PROMOTER when he was invited to assist with A & R, management and operation of Mind Train Records. Mind Train quickly had a Billboard #1 single with "Walking on Thin Ice" (Mind Train/Twisted).   Looking to, also, bank on his promotional talents,  cRAIG has recently been named Label Manager for John Creamer's imprint, NY LOVE, and is in the process of bringing back Magnetik Music, which will be FINALLY be releasing Stefano Greppi's "Freedom Is" digitally, plus lots more.  
Currently, Boston based, cRAIG is refocused on his music/DJ career after three LONG years off. With a residency at Boston's only after-hours, RISE, regular gigs in NYC, Miami, Vermont and Canada, plus new music with Manny Ward, Alan T, Stereo Soliders, John Creamer, Midnight Society, Deka, Dennis Ciallela and more on labels such as Kult, Lajja, En-Soul, Slanted House, Soundgroove, Moomba and Amplitude, along with running his imprint, SLANTED BLACK...the future is looking to be very (oLIVER) tWISTED!
For booking: Please contact:
www.basebookings.com
or Justin @ justin@nexusartists.com (
www.nexusartists.com
)
WEDNESDAYS 10pm-1am est (USA) THE SHOW
www.techno.fm
..
..
**********************************************************
..
Production Discography (including songwriting, singing and/or producing)
Craig Mitchell & The Orange Factory NAKED Sojo Music C-12 'Judy (hooked on coke)" Kult
G-Dubs Feat Craig Mitchell "Move" Loreal Paris Promotional Release
G-Dubs Feat Craig Mitchell "Forever (in my mind)" Groovin' NYC + Essence UK
Dynamix feat. Tina Ann "Don't Want Another Man" Star 69/Kult (co-production + vox on dubs)
Larow feat. Craig Mitchell "Closer" Groovin'
Kats & Styles feat. Craig Mitchell "You're My&Everything" Twisted America Records
Kats & Styles feat Craig Mitchell "Alter Ego" Wavetec
John Creamer & Stephane K feat. Oliver Twisted "I Love You" Pipeline
Dolce "Fire" Tommy Boy
Ono "Open Your Box" Mind Train
Ono "Yang Yang" Star 69
Dot Matrix feat. Craig Mitchell "Lost Kiss" En-Soul
Dot Matrix feat Craig Mitchell "Another World" Lajja
D-Lav & Shlavens Real And Spectacular Feat. Oliver Twisted & Little Blonde
Jay Prouty & D-Lav feat Craig Mitchell "Soul Free" Slanted House
Dot Matrix feat Craig Mitchell "How Could I Love You More" Amplitude
Dirty German feat. Craig Mitchell "On This Dancefloor" Kult/Taste Traxx
D-Lav, Shlavens & Craig Mitchell "Noises" Soundgroove
Dot Matrix + Mike Morales feat. Oliver Twisted "In My Head" Moomba
Saillant feat Oliver Twisted "Begin The Beginning" Soundgroove
Dot Matrix feat. cRAIGmITCHELL "Wild Child" Kult
LIVE @ RISE: DJ cRAIGmITCHELL Rise/Kult Records
DJ Petzi feat. cRAIGmITCHELL "Dark Frontier" Slanted Black
Jero & Costa G feat. cRAIGmITCHELL "The Tribe" Escuro
COMING SOON!
The Love Commity "SOMEBODY 2 LUV" Testimonial Records
The Love Commity "CLUB HOUZE" Testimonial Records (
http://1200warriors.com/h.htm
)
ALIVE!!!
+ MORE
Who I'd like to meet:
Fellow Dj's, House Music lovers, People with no baggage or bulls*%...AND, of course...YOU!!!
www.slantedblack.com
www.beatport.com
++++++++++++++++++++++++++++++++++++++++++++++++++++++++
Status:

Single

Here for:

Networking, Friends

Hometown:

saginaw, mi

Body type:

6' 0" / Slim / Slender

Zodiac Sign:

Taurus

Children:

Someday

Education:

College graduate
Saint Michaels College

Colchester,Vermont

Graduated:

1993

Student status:

Alumni

Degree:

Bachelor's Degree

Major:

Psychology

Minor:

English

Clubs:

wwpv

1989 to 1993

Saginaw High School

Saginaw,Michigan

Graduated:

1989

Student status:

Alumni

Degree:

High School Diploma

1985 to 1989
SLANTED BLACK

BOSTON, MA US

Managing Partner

from the start