Play

Play Next

Add to queue
Play

Play Next

Add to queue

1,545 plays

Play

Play Next

Add to queue

823 plays

Play

Play Next

Add to queue

550 plays

Play

Play Next

Add to queue

472 plays

Play

Play Next

Add to queue

368 plays
Genre: Ambient / Psychedelic / Trance

Location Tel aviv, Please select your region, Is

Profile Views: 107806

Last Login: 6/17/2012

Member Since 10/8/2006

Website www.myspace.com/dnainjection

Record Label DNA Records

Type of Label Indie

Bio

.. .. .. .. .. DNA Records is delighted to present the 4th release album as a label, and now it's time for mega star Producer Injection's 3rd featured studio album's release – Domino Effect. Eitan Tanami (age 34) is the man behind this successful project; he has been producing electronic music for the past 12 years. Injection's previous albums, "Shock Wave" (2004), & "Choose To Live" (2008), were an immediate hit & his remarkable live act sets, lifting dance floors, lighting hearts and souls have taken him to all corners of the world. In the past 10 years Eitan 's been an essential part of the successful duo - "DNA" (with Zeev Kardonski), which have already released 4 studio albums. 2 years after his second album - "Choose To Live", Eitan is back with a new explosive album titled "Domino Effect", a shot of pure dance floor music straight out of Injection's needle. Injection is exactly what the doctor orders for every dance floor illness, injecting pure music to our veins. Be part of the Domino Effect! .................. .... .. ......Choose To Live............Track list:.. ....1. In Su Lin ..2. Sound Blaster (rmx) ..3. Music ..4. Choose To Live ..5. Power Supply (rmx) ..6. Electric Dance..7. Systemailc ..8. India Time ..9. Clear My Mind .... .. ......Clear My Mind............Track list:.. ....1. In Su Lin ..2. Sound Blaster (rmx) ..3. Clear My Mind .... .. ......Shock wave............Track list:.. ....1. What the fuck..?!..2. Can you hear it? ..3. Psycho evolution..4. Are you dreaming?..5. Real life ..6. Mental model..7. Pure emotion ..8. Shock wave ..9. Sub machine ..10. More or less .. .. ........Next generation compiled by DNA............ ..Track list:.. ....1.PSYSEX AND ROCKY - Japanese Awa (Dna rmx) ..2.X-NOISE - Rock It (Psy Craft rmx) ..3.MELICIA - Running Out Of Time (Dna rmx) ..4.DOMESTIC VS X-NOISE - Flaming Dart ..5.WIZZY NOISE - Behemoth (Dna rmx) ..6.QUANTUM - Need For Lead (Dna rmx) ..7. DNA VS MELICIA - Magic Stick ..8.SPACE CAT - Kreak Take 2 ..9. INJECTION - Massive Attack ..

Members

Eitan Tanami

Influences

......

Sounds Like
Bio:
The man behind Injection is Eitan Tanami, age 32, from the city of Tel-Aviv. Eitan has been producing Psy-trance music for the past 10 years and has already released 2 full length artist albums together with his then friend and partner Vik Shefi (Viktan Vik on Injection). In the past 7 years Eitan is an integral part of the successful duo - "DNA" (with Zeev Kardonski) which have already released 2 studio albums (the 3rd album will be released later on this year). As one of the veteran Israeli DJ's and artists, Eitan started his way as Dj A-Tan Injection and has been playing trance music all over the world the past 14 years. 4 years after his debut album - "Shock Wave", Eitan is back with a new exploding album titled "Choose To Live", a shot of pure dance floor music straight out of injection's needle. Injection is exactly what the doctor orders for every ill dancefloor, injecting pure music to our vains.
..
.. ..
Choose To Live
Track list:
1. In Su Lin
2. Sound Blaster (rmx)
3. Music
4. Choose To Live
5. Power Supply (rmx)
6. Electric Dance
7. Systemailc
8. India Time
9. Clear My Mind
Clear My Mind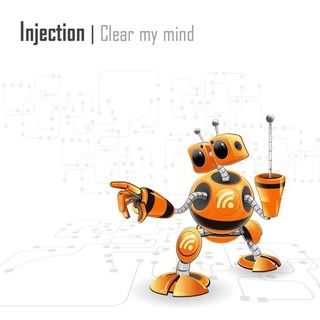 Track list:
1. In Su Lin
2. Sound Blaster (rmx)
3. Clear My Mind
Shock wave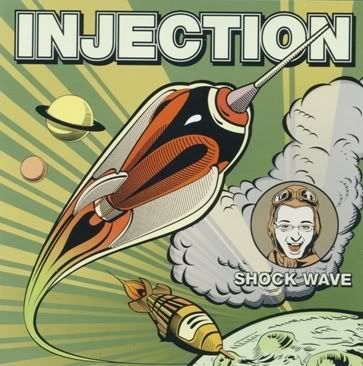 Track list:
1. What the fuck..?!
2. Can you hear it?
3. Psycho evolution
4. Are you dreaming?
5. Real life
6. Mental model
7. Pure emotion
8. Shock wave
9. Sub machine
10. More or less
Next generation compiled by DNA
Track list:
1.PSYSEX AND ROCKY - Japanese Awa (Dna rmx)
2.X-NOISE - Rock It (Psy Craft rmx)
3.MELICIA - Running Out Of Time (Dna rmx)
4.DOMESTIC VS X-NOISE - Flaming Dart
5.WIZZY NOISE - Behemoth (Dna rmx)
6.QUANTUM - Need For Lead (Dna rmx)
7. DNA VS MELICIA - Magic Stick
8.SPACE CAT - Kreak Take 2
9. INJECTION - Massive Attack
Member Since:
October 08, 2006
Members:
Eitan Tanami
Influences:

Record Label:
DNA Records
DNA/Injection has 21734 friends.