Play

Play Next

Add to queue
Play

Play Next

Add to queue

17,460 plays

Play

Play Next

Add to queue

12,826 plays

Play

Play Next

Add to queue

67,057 plays

Play

Play Next

Add to queue

45,638 plays

Play

Play Next

Add to queue

25,815 plays
VISIT ELIOTLIPPMUSIC.NET FOR ALL UPCOMING SHOWS

ELIOT LIPP REMIX ALBUM "BROLABS" FREE DOWNLOAD
Click Album Covers to Sign Up and Download


"Brolabs is all about collaborating with friends I like to work with and whose music I respect. Each track on Brolabs is a unique collaboration between each artist and myself, not a faceless email trade of songs and samples, the way alot remixes are done these days. Close friends, great artists, quality time and good music.....that's Brolabs."
---
WAKARUSA!

Very excited to be part of the Wakarusa Music and Arts Festival held at Mulberry Mountain in June. Check out their website for more details. I'll be playing 2 sets!

www.wakarusa.com


Dark Party (aka Eliot Lipp and Leo123) Drop Full Length Album "Light Years" on November 2
This fall brings the anticipated release of Dark Party's first full length album comprised of twelve original tracks. After a pair of single releases in early 2010, the group announces they will release their full length album "Light Years" on November 2 through Old Tacoma Records and 1320 Records. Weaving spacey electro, west coast funk, and sharp melodic synths, the duo create pulsating dance rhythms that will set your feet on fire. It's been years in the making but well worth the wait.
Free Download of "GoldenEye" DOWNLOAD
8-bit sampling has been done. 16-bit and 32-bit sounds are okay, but we're gonna side with Eliot Lipp on this one and say that going for the 64-bit gold was the right choice. On this exclusive one-off track from the NY producer, a piece of the soundtrack from one of the best first-person shooters of all time, GoldenEye 007 for Nintendo 64, is reworked into a slow-swaggering dance jam...(
Click to Read and Download
MANAGEMENT

The Madero Group
Jamie Minotti / Darren Goldberg
jt@maderogroup.com / darreng@maderogroup.com

BOOKING

Madison House, Inc
Boulder, CO
Jake Schneider
ph: 303.544.9900
booking@eliotlippmusic.net

SIGN UP FOR FREE DOWNLOAD
.. .. .. ..

OFFICIAL WEBSITE - WWW.ELIOTLIPPMUSIC.NET

BIO

Eliot Lipp's new album "Peace Love Weed 3d" covers a lot of ground in ten songs. The record's style varies quite a bit throughout; exploring his signature instrumental electro-funk, acid, fusion, and italo disco inspired sounds. Click below to hear it on Itunes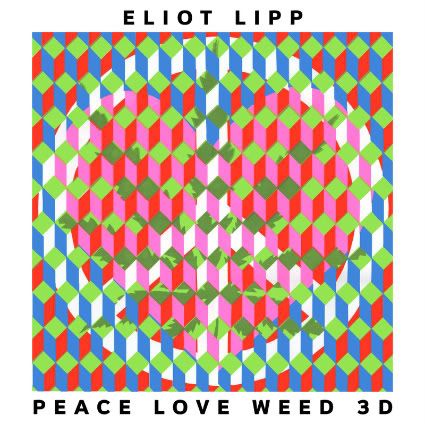 Peace Love Weed 3D began as a collection of loose sketches made on various drum machines and synthesizers recorded to tape. This source tape was then cut apart, resampled, and enhanced with the addition of more samples and live instrumentation. Lipp chose to work for the first time with a studio guitarist. He met Guitar Ron in the Subway station close to his studio. Throughout this album his efforts blend perfectly with Lipp's exquisite taste in sound as the synth and guitar leads weave effortlessly into thick chords and complex drums.
It's a pleasant surprise that Lipp found the time and effort to make such a well crafted album. Along with his various side projects, live band, and relentless touring which has made him a crowd favorite all over the country. Last year he started the Old Tacoma Records label to release and promote his music. Peace Love Weed 3D is the first full length on Old Tacoma Records and a true highlight in Eliot Lipp's impressive musical catalog.
Since his debut in 04' on Prefuse 73's Eastern Developments label, Lipp has been a major factor in the world of electronic music. His past releases on Mush, Hefty and Money Studies have also earned him praise from fans and critics everywhere.
"Despite being real sick with the skills, Eliot Lipp remains one of the most under-rated producers in the game." - Turntable Lab
"Eliot Lipp draws his tracks from the dusty era of analog synths, conjuring futuristic visions along with a dose of Ed Koch era New York hip-hop" -XLR8R
I made the Beamrider single while imagining the tracks were for a sci-fi/thriller soundtrack. They are a bit darker and more minimal than my usual beats. click the image to listen.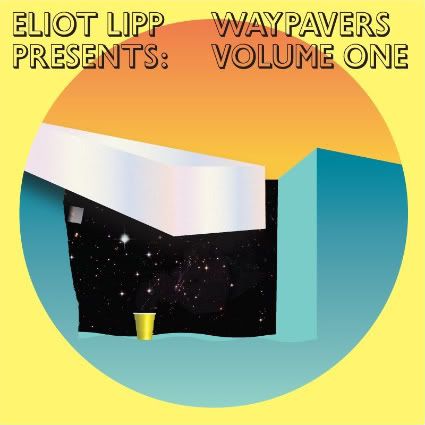 Showcasing six of todays and tomorrows most exciting electronic artists features tracks by Eliot Lipp, Leo 123, John Robert & more Waypavers is available October 7th 2008 in all the digital stores.
More from Eliot Lipp: