Play

Play Next

Add to queue
Genre: Metal / Other / Thrash

Location BROOKLYN, New York, US

Profile Views: 85586

Last Login: 9/11/2011

Member Since 1/4/2008

Record Label Stormspell Records

Type of Label Indie

Bio

.. .. .. .. .. ..Here is the facebook event for more information.. .. .. .. .. .. .. .. .. .. .. .. ..HOW I BECAME AN EAST COAST ROCKER:.. .. .. I was born and raised in Sacramento, CA - and stayed there until 1993. From the years 1984 to 1989 I was a founding member and guitarist with the band SENTINEL BEAST (for more on that story visit ..Sentinel Beast NYC..) .. .. .... .. .. .... In 1993 I decided to leave sunny California and travel to Bangkok and then to Holland where I stayed for three years. What I was doing in Holland is another story - but it wasn't playing music!.. .. .. In 1996 - I had enough money to purchase a one way ticket from Holland to New York; and at this point I hadn't owned a guitar for 5 years. After arriving in New York - I managed to find a job within a week - so I decided to give the East Coast a try... .. .. It wasn't until 1999 that one of my employers loaned me the money to buy a guitar. I bought a Schecter Strat that I still own and use to this day. Unlike riding a bike - it wasn't just something that came back to me instantly. I had to work extremely hard the first couple of years to get to a level that I even considered acceptable... .. .... .. .. .... Once I got back into playing guitar - I got the itch to play with other people again. Rather than play metal (which deep down I still did love) I decided to play blues. I tried playing some of the 'classic metal' and thrash that I had done for so many years but it just wasn't coming. I started playing the blues because it gave me a chance to ease back into things and not have to play at 'the speed of light'. I also liked the fact that the blues artists I was into could really make their guitars SAY SOMETHING... I formed a cover band doing covers of Stevie Ray Vaughn, Johnny Winter and many other blues greats. I always took pride in learning the works of these gifted guitar players note for note... .. .... .... .... Somewhere around this time - Jerry Beard (a good friend and Sentinel Beast fan) had sent me a tape (yes - a cassette tape) of Sentinel Beast rehearsing the material that would have become their second album had I not left the band. I was listening to the tape when bassist Eric Mauriello came by for our blues rehearsal... .. .. He heard what I was listening to and asked what it was. I told him it was my old band SENTINEL BEAST. He then asked "man, if you can play material like that - why are we doing this blues stuff??" Apparently - he liked metal also!.. .... .. ...... That made me think... "can I AGAIN play material like that?" I knew it would be a lot of work to get to that level - but I decided that I DID want to 'return to my metal roots'. I wanted to play powerful, aggressive, intense metal! I really missed the double bass and all those other great thrash rhythms!.. .. .. So, Eric and I set out to find a drummer that could not only capture the grooves and feel of the old Sentinel Beast - but who could also put his own mark on the sound. This was not an easy task!! We heard drummer after drummer that just wasn't right. We'd work on the SB material - but also were doing some less intense material - just to keep ourselves from getting frustrated... .. .. Over the course the next several years - we kept coming back to the Sentinel Beast material. I decided that I wanted to record the songs that would have been the 2nd Sentinel Beast album (the songs Eric had heard on that tape)... .... .. .... .. We worked on those songs and once again set out to find a drummer - and we FINALLY found ED KLINGER. He was the last piece we needed for our puzzle. Ed was familiar with that style of music - and was even familiar with Sentinel Beast. We now began to rehearse to the material as A BAND. At this point we realized that Ed was NOT the last piece that our puzzle needed... we needed to find a SINGER! (more on this later)... .. .. Three of the six songs that we were planning to record ('The Phoenix', 'Commencement' and 'Forbidden Territories') were written by Mike Spencer (SB's original bass player). We contacted him to get his blessings to record the material. At first he was reluctant - but over the course of some more correspondence - he gave the OK. He was even the one who came up with the idea of calling the new project FISCHEL'S BEAST... .. .. A few months into these rehearsals - we found out that Debbie Gunn (SB's original lead singer) had formed a NEW Sentinel Beast and was also planning to record a new album. I contacted Debbie and got her permission to use the lyrics for two songs that she and I wrote together for the second album ('One Man's Cry' and 'Where Am I')... .. .... .. .... .. I recently found out that Debbie is now also planning on recording 'The Phoenix' and 'Forbidden Territories' as well; so all the old SB fans will have quite a bit of NEW material coming soon... .. .. While the first FISCHEL'S BEAST project is 'giving birth' to these 6 songs that never got to be the second SB album - the group is also working on NEW ORIGINAL material and a new sound. That new sound is rounded out by lead vocalist / lyricist ANTHONY CROSS (yes - a male singer)... .. When Eric and I started working on the material the idea was to have a female vocalist, but it didn't end up that way -- maybe it was fate. We found one singer (probably about 5 years ago) but at that time we didn't have a drummer - so she lost interest. Once Ed Klinger was on board on drums - we knew we needed a singer, so we once again began the search. At first, we were only looking for a female singer - but we found that we couldn't find any female that could do the Sentinel Beast material like Debbie did. Knowing that we wanted the project to continue after the recording of these 6 songs, we decided that a male singer might be right for the 'new sound'. At that point we did all the usual things people do to find a singer... word of mouth, signs in studios and music stores and of course searching and posting at the online sites like Craig's list, myspace, BandMix, etc. We got lots of responses and heard a lot of CRAP - everything from 'cookie monsters' to one guy that said he sounds like Dio only to hear our material say it was too heavy. When we asked why he'd say that if he wants to sing like Dio he said "well, I really want to sing Broadway tunes" but I wasn't getting any responses, so he decided to say he likes metal! We didn't let any of that that stop us - we forged on and were able to find Anthony Cross on Bandmix.com (there's a free plug for them!).. .. Anthony was TRULY the last piece that our puzzle needed! He was a perfect fit right away - even though we were challenging him a bit by making him sing lyrics and melody lines that were originally written and performed by Debbie Gunn (One Man's Cry and Where Am I). Once he had done that - we set him free and let him write his own lyrics and melodies to the remaining songs (Fate of Kings, Forbidden Territories and The Phoenix). NOTE: The SONG NAMES 'Forbidden Territories and 'The Phoenix' were Debbie's - but the lyrics and melodies are Anthony's. For those doing the math - we've mentioned only lyrics for 5 songs. The sixth song 'Commencement' (the title track of the CD) is an instumental piece that is the 'introduction' to Forbidden Territories. .. .. .... .. .. .. .. .. ..

Members

.. .. .. .. .. .. .. .. .. .. .. .. .. .. .. .. .. .. .. .. .. .. .. .. .. .. .. .. .. .. .. .. .. .. .. .. .. .. .. .. .. .. .. .. .. .. .. .. .. .. .. .. .. .. .. .. .. .. .. .. .. .. .. .. .. .. .. .. .. .... .. .. .. .. .. .. .. .. .. .. .. .. .. .. ..SOUNDS LIKE......The ORIGINAL SENTINEL BEAST. Fischel's Beast is the creation of Barry Fischel, one of the founding members of Sentinel Beast; a Sacramento, CA based band that released Depths of Death on Metal Blade Records in 1986. The groups first mission was to FINALLY record the material that would have been Sentinel Beast's second album, had the group stayed together. This Mission done, the group is now creating their OWN sound and are already working on new material....... .... Page created and maintained by .... ....ChairmanPromotions...... .. .. .. .. ..

Influences

.. .. ...... .. ...... Please click album cover above to purchase Commencement from Fischels Beast......Record sold through Stormspell Records.. ......

Sounds Like
No recent updates in this category.
Why not...
Bio: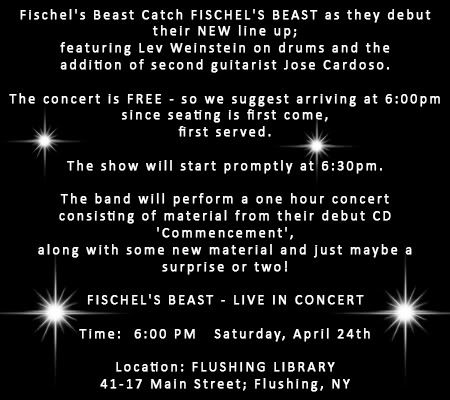 Here is the facebook event for more information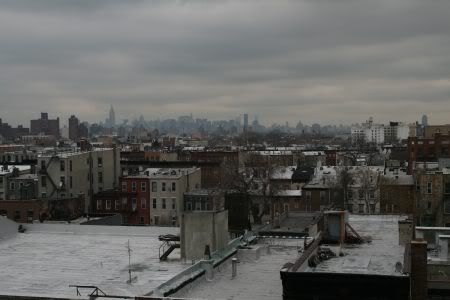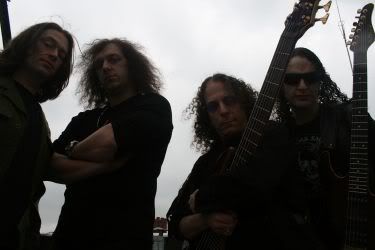 HOW I BECAME AN EAST COAST ROCKER:
I was born and raised in Sacramento, CA - and stayed there until 1993. From the years 1984 to 1989 I was a founding member and guitarist with the band SENTINEL BEAST (for more on that story visit Sentinel Beast NYC)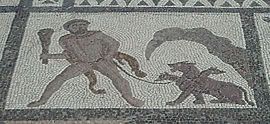 In 1993 I decided to leave sunny California and travel to Bangkok and then to Holland where I stayed for three years. What I was doing in Holland is another story - but it wasn't playing music!
In 1996 - I had enough money to purchase a one way ticket from Holland to New York; and at this point I hadn't owned a guitar for 5 years. After arriving in New York - I managed to find a job within a week - so I decided to give the East Coast a try.
It wasn't until 1999 that one of my employers loaned me the money to buy a guitar. I bought a Schecter Strat that I still own and use to this day. Unlike riding a bike - it wasn't just something that came back to me instantly. I had to work extremely hard the first couple of years to get to a level that I even considered acceptable.
Once I got back into playing guitar - I got the itch to play with other people again. Rather than play metal (which deep down I still did love) I decided to play blues. I tried playing some of the 'classic metal' and thrash that I had done for so many years but it just wasn't coming. I started playing the blues because it gave me a chance to ease back into things and not have to play at 'the speed of light'. I also liked the fact that the blues artists I was into could really make their guitars SAY SOMETHING.
I formed a cover band doing covers of Stevie Ray Vaughn, Johnny Winter and many other blues greats. I always took pride in learning the works of these gifted guitar players note for note.
Somewhere around this time - Jerry Beard (a good friend and Sentinel Beast fan) had sent me a tape (yes - a cassette tape) of Sentinel Beast rehearsing the material that would have become their second album had I not left the band. I was listening to the tape when bassist Eric Mauriello came by for our blues rehearsal.
He heard what I was listening to and asked what it was. I told him it was my old band SENTINEL BEAST. He then asked "man, if you can play material like that - why are we doing this blues stuff??" Apparently - he liked metal also!
That made me think... "can I AGAIN play material like that?" I knew it would be a lot of work to get to that level - but I decided that I DID want to 'return to my metal roots'. I wanted to play powerful, aggressive, intense metal! I really missed the double bass and all those other great thrash rhythms!
So, Eric and I set out to find a drummer that could not only capture the grooves and feel of the old Sentinel Beast - but who could also put his own mark on the sound. This was not an easy task!! We heard drummer after drummer that just wasn't right. We'd work on the SB material - but also were doing some less intense material - just to keep ourselves from getting frustrated.
Over the course the next several years - we kept coming back to the Sentinel Beast material. I decided that I wanted to record the songs that would have been the 2nd Sentinel Beast album (the songs Eric had heard on that tape).
We worked on those songs and once again set out to find a drummer - and we FINALLY found ED KLINGER. He was the last piece we needed for our puzzle. Ed was familiar with that style of music - and was even familiar with Sentinel Beast. We now began to rehearse to the material as A BAND. At this point we realized that Ed was NOT the last piece that our puzzle needed... we needed to find a SINGER! (more on this later).
Three of the six songs that we were planning to record ('The Phoenix', 'Commencement' and 'Forbidden Territories') were written by Mike Spencer (SB's original bass player). We contacted him to get his blessings to record the material. At first he was reluctant - but over the course of some more correspondence - he gave the OK. He was even the one who came up with the idea of calling the new project FISCHEL'S BEAST.
A few months into these rehearsals - we found out that Debbie Gunn (SB's original lead singer) had formed a NEW Sentinel Beast and was also planning to record a new album. I contacted Debbie and got her permission to use the lyrics for two songs that she and I wrote together for the second album ('One Man's Cry' and 'Where Am I').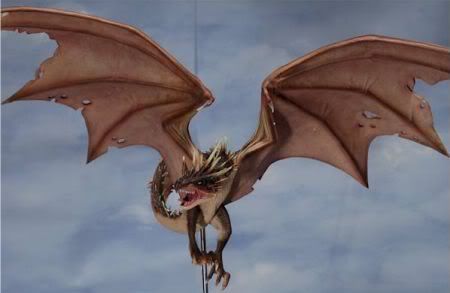 I recently found out that Debbie is now also planning on recording 'The Phoenix' and 'Forbidden Territories' as well; so all the old SB fans will have quite a bit of NEW material coming soon.
While the first FISCHEL'S BEAST project is 'giving birth' to these 6 songs that never got to be the second SB album - the group is also working on NEW ORIGINAL material and a new sound. That new sound is rounded out by lead vocalist / lyricist ANTHONY CROSS (yes - a male singer).
When Eric and I started working on the material the idea was to have a female vocalist, but it didn't end up that way -- maybe it was fate. We found one singer (probably about 5 years ago) but at that time we didn't have a drummer - so she lost interest. Once Ed Klinger was on board on drums - we knew we needed a singer, so we once again began the search. At first, we were only looking for a female singer - but we found that we couldn't find any female that could do the Sentinel Beast material like Debbie did. Knowing that we wanted the project to continue after the recording of these 6 songs, we decided that a male singer might be right for the 'new sound'. At that point we did all the usual things people do to find a singer... word of mouth, signs in studios and music stores and of course searching and posting at the online sites like Craig's list, myspace, BandMix, etc. We got lots of responses and heard a lot of CRAP - everything from 'cookie monsters' to one guy that said he sounds like Dio only to hear our material say it was too heavy. When we asked why he'd say that if he wants to sing like Dio he said "well, I really want to sing Broadway tunes" but I wasn't getting any responses, so he decided to say he likes metal! We didn't let any of that that stop us - we forged on and were able to find Anthony Cross on Bandmix.com (there's a free plug for them!)
Anthony was TRULY the last piece that our puzzle needed! He was a perfect fit right away - even though we were challenging him a bit by making him sing lyrics and melody lines that were originally written and performed by Debbie Gunn (One Man's Cry and Where Am I). Once he had done that - we set him free and let him write his own lyrics and melodies to the remaining songs (Fate of Kings, Forbidden Territories and The Phoenix). NOTE: The SONG NAMES 'Forbidden Territories and 'The Phoenix' were Debbie's - but the lyrics and melodies are Anthony's. For those doing the math - we've mentioned only lyrics for 5 songs. The sixth song 'Commencement' (the title track of the CD) is an instumental piece that is the 'introduction' to Forbidden Territories.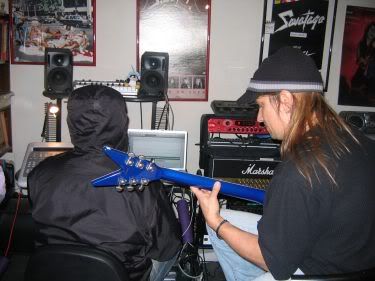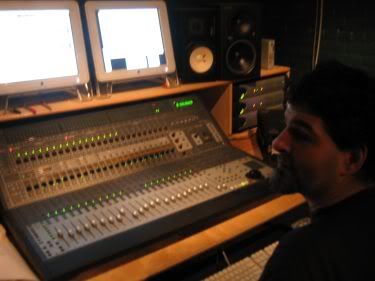 Member Since:
January 04, 2008
Members:
..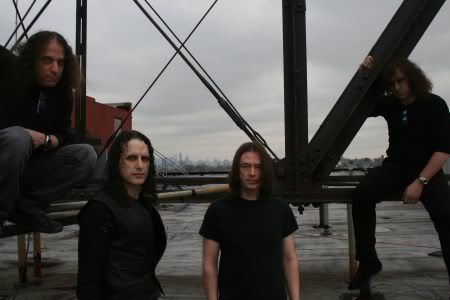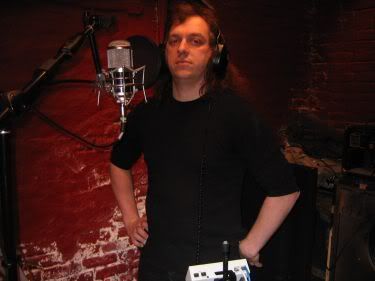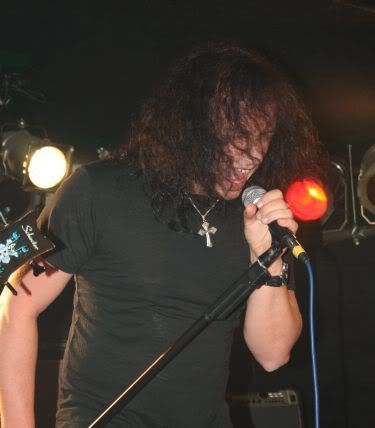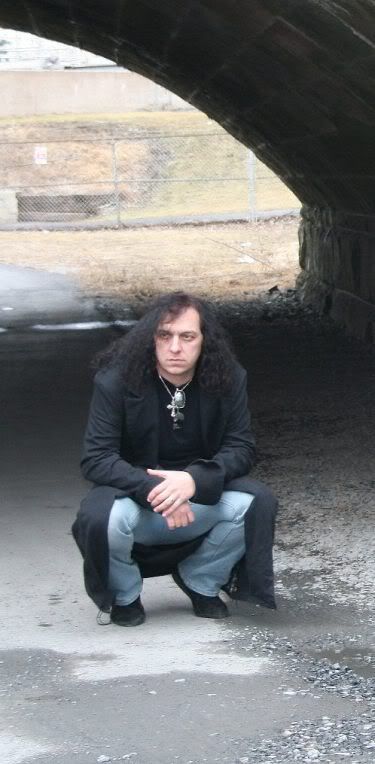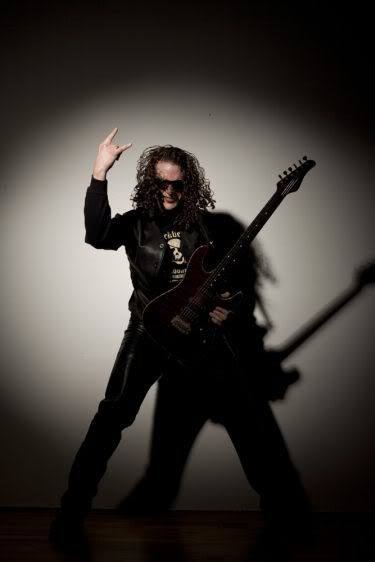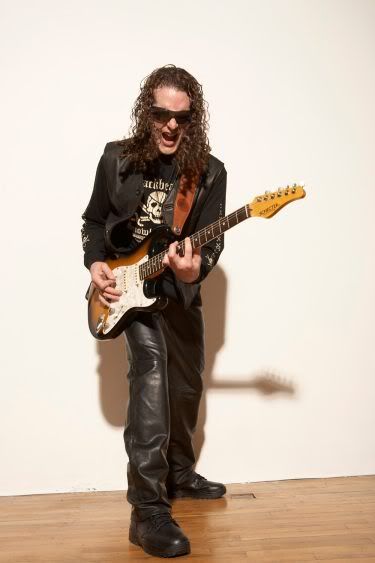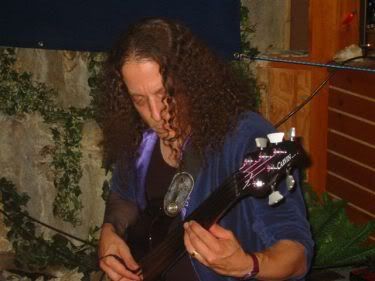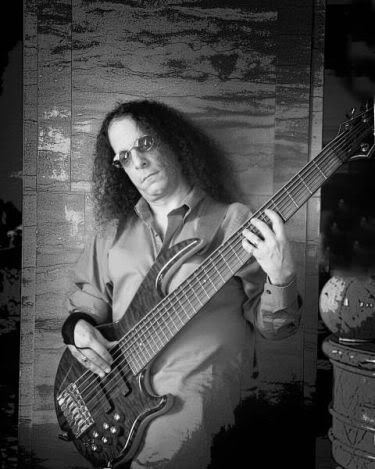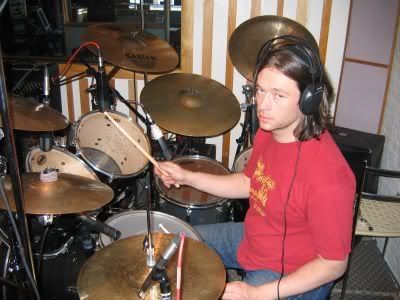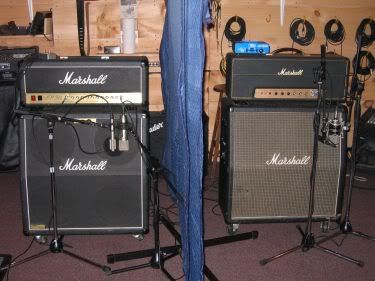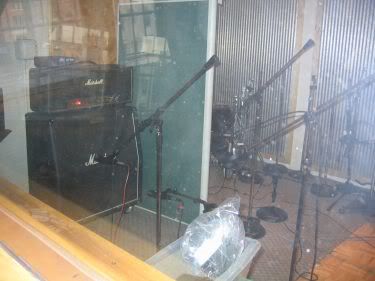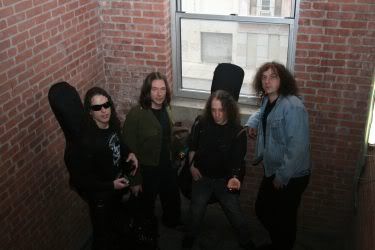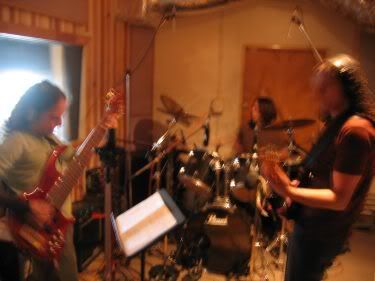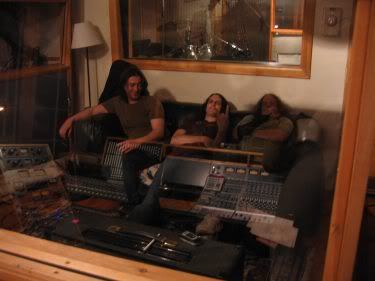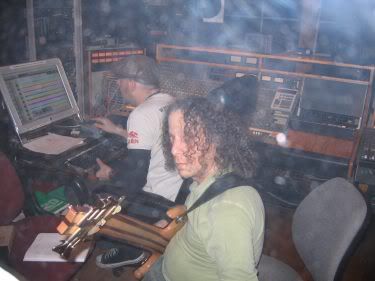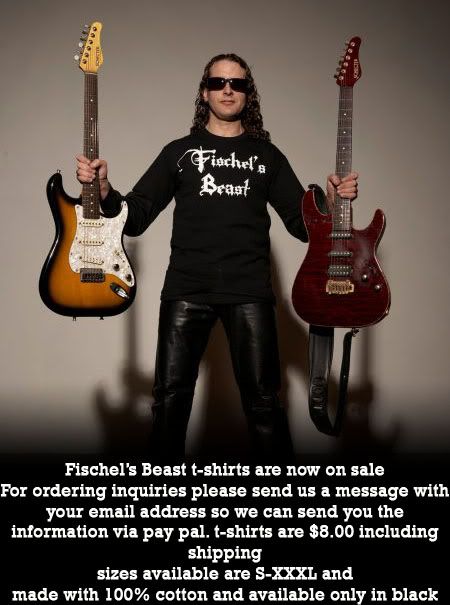 ..SOUNDS LIKE
..
The ORIGINAL SENTINEL BEAST. Fischel's Beast is the creation of Barry Fischel, one of the founding members of Sentinel Beast; a Sacramento, CA based band that released Depths of Death on Metal Blade Records in 1986. The groups first mission was to FINALLY record the material that would have been Sentinel Beast's second album, had the group stayed together. This Mission done, the group is now creating their OWN sound and are already working on new material.
Page created and maintained by
..
Influences:
.. .. ..
Record Label:
Stormspell Records
Fischel's Beast has 11702 friends.