commented on The Seeds™ Sky Sunlight Saxon™'s profile

"I'm looking for bands to play at The Blue Cafe(s) for every night of the week and select saturdays at the Puka Bar in Long Beach. You can refer to my booking blogs for what is available or send over a message of what sounds good and I can shoot over some dates for you.
Hope to hear from you soon
-Amy"
Glass Kitten Productions- is looking for bands! has 12609 friends.
Play

Play Next

Add to queue

Play

Play Next

Add to queue

Play

Play Next

Add to queue

Play

Play Next

Add to queue

Play

Play Next

Add to queue
About me: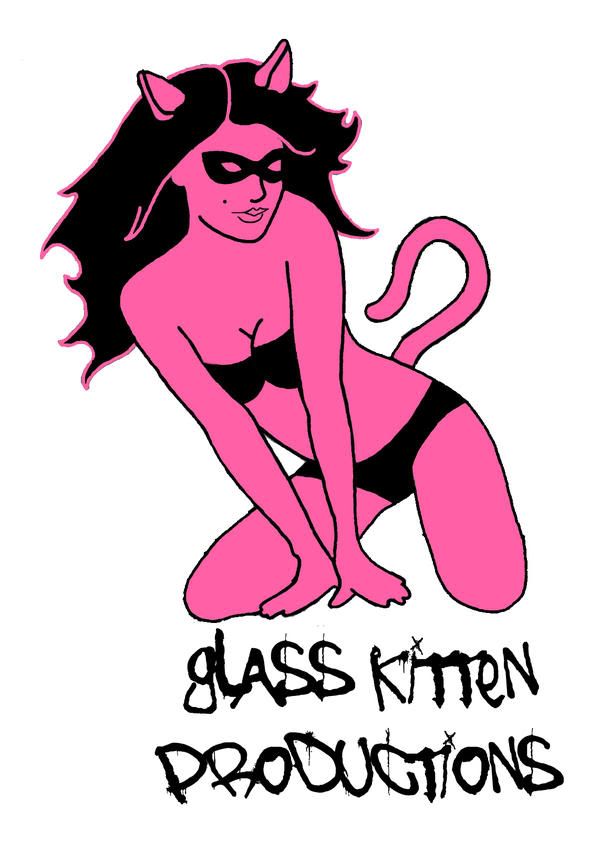 I book every night of the week The Blue Cafe in Huntington Beach & The Blue Cafe in Long Beach and select shows at The Puka Bar. Please send over a message if you are interested in booking a show! Please reference the date and the venue in all emails. This helps me gather the correct information faster for you. Thanks for visiting our page! Glass Kitten Productions specializes in theme night and block shows for venues. So if you are a venue or a band looking for a show you have come to the right place. Feel free to also use our forum for networking such as looking for missing musicians for your band. We would love to help out in any way that we can so feel free to shoot us a line any time. * If you are a band looking for help with your tour please contact us at least a month (preferably sooner) in advance and we can work out rates then :) *
Who I'd like to meet:
Southern California Bands, Club owners, booking agents.... anyone connected to music and booking.
Status:

Single

Here for:

Networking

Zodiac Sign:

Aquarius
General

music, bands, clubs, promoting

Music

Bands who have played GKP Shows: 500 Ponies

,

A is for Arson

,

Above Richter

,

The Abstractions

,

Action45

,

7K All Ties Severed

,

The Angry Lemons Arc Welders

,

B-Sides and Rarities

,

The Bach's

,

bELA

,

Between Awful and Amazing

,

Big Black Novel

,

Blare Bitch Project

,

Blue Spark

,

Bob Knows Best

,

Bobot Adrenaline

,

The Breakup

,

Broomfiller

,

Burn on Dakota

,

Butt Trumpet

,

Caring with sweet-n-low

,

Catch the Fallen

,

The Charms

,

Crossed Keys

,

Cry Havoc

,

Dawn Patrol

,

Dead Dolly

,

Defective Children

,

Devil

,

City Diamond Struck Halo

,

The Dismantled

,

Divisible

,

Donna Schmidt

,

Donkey Punch

,

Downshove

,

Durden

,

Edible God

,

Empty Seat

,

End of Sorrow

,

Eric Becker

,

Excape

,

The Fabulous Miss Wendy

,

Far*Out

,

A Farewell Rescue

,

Feel the Fall

,

The Ferals

,

Fighting Chance

,

Fleshgodz

,

Flowers for the Dead

,

Forever Undone

,

Gary84

,

Genae and the Poptastics

,

Gitch

,

The Grandmas and The Grandpas

,

The Great Golden Gate Disaster/Garden District

,

Hail Rudy Half Broken

,

Harbinger

,

Hear Kitty Kitty

,

The Holics

,

Hollyboots

,

How I Became Invisible

,

The Human Machine

,

I Ate Some Guys Brain

,

Indoor Fireworks

,

Influx

,

Intercept

,

Isef and the New Rebel Lions

,

The Jakes

,

The Jennifer Project

,

Killing Jonis

,

KUbist Hall

,

Lemon Drop Kick

,

Level-Zero

,

Lily Holbrook

,

Lindsay Sinay

,

Lindsey Conway

,

Little Baby Justice

,

Live from LA

,

The Livingstons

,

Lock N Load

,

The Make Believe

,

The Manhattan Skyline

,

Mark Copeland

,

Mass Nostalgia

,

Megasapien

,

Michael Ann

,

Mike Doman

,

Miracle Dolls

,

Misinterpret

,

The Mo-Odds The Monas

,

The MOODS

,

Moonlight Junkies

,

The Morning Kennedy Was Shot

,

Moscow

,

Mystery Hangup

,

Nastalja

,

No One Goes Home

,

Octavius

,

Oh Yeah

,

The Future

,

Oliver Reigns

,

Only For The Night

,

Outta Step

,

Paulie Pesh

,

Patterns Form

,

Placid

,

Plastic Parachute

,

Pretty In Stereo

,

The Pristines

,

The Quirks

,

the Randies

,

Red Letter M

,

Red on Strike

,

Riot This

,

Riverside Drive

,

Robert Jon

,

Rust

,

S.A. Bach

,

Scabs All Over

,

Scenic Attraction

,

Sean Roberts

,

Secret' Stache

,

Shotgun Showdown

,

Silent Armada

,

Silent Era

,

Sixstep

,

Skidward

,

The Sleepless Sun

,

S.m.F

,

The Spanks!!

,

Starveya

,

Stone Blue

,

Stone Parade

,

Sugar Junkies

,

Surreal Estate

,

Tacit

,

Take to the Hills

,

Tatonka

,

Teenage Wasteland

,

Thom Cader

,

Tokyo Showdown

,

Transit Authority

,

True Romance

,

Truth Untold

,

Unit287

,

Walk Small

,

Teenage Wasteland

,

The Wallburds

,

The Weapon They Fear

,

We Should Run

,

Worth Every Scar

,

The Wrecked

,

Verus

,

Vesuvius

,

Voidcrush

,

Xanimo

,

XONE

,

Zen Pilot

,

Zenith Fuzzbomb

Movies