No recent updates in this category.
Why not...
Smacky hasn't earned any badges yet... have you?
General

Haunting, writing, friends!

Movies

Watching grade B horror movies; searching for those rare and precious nuggets of horror gold.

Television

Books

So many... I read constantly. If you are interested in my recommendations, I suggest: Richard Laymon, Mark Nykanen, Jack Ketchum, and Bentley Little

Heroes

My wife, for sticking with me. Anyone who dreams impossible dreams. American Servicemen and women.
About me:
..
..18>Welcome to the circus of the IMAGINATION....

IF YOU ARE ..UNDERAGE.., ..SENSITIVE.., OR ..EASILY OFFENDED.., PLEASE ..DO NOT ADD ME.. OR ..READ MY BLOG... IT CONTAINS DESCRIPTIONS OF VIOLENCE AND IS NOT SUITABLE FOR MINORS!

If you would like to read from chapter one, either click the word "earlier" on the left hand side of the page after going to "read all blog entries" or click here:
Who I'd like to meet:
..18>YOU! No one on myspace has better friends than I do, so if you are a cool person then welcome to the family. You guys kick ass!

AGAIN: If you are ..UNDERAGE.., ..SENSITIVE.., OR ..EASILY OFFENDED.., or if you don't really want to be my friend, .. then go away..! ..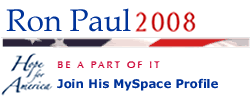 For those who don't know, Smacky is all about FREEDOM. As a result there is only one guy I can support for President, and that's Ron Paul.
Status:

Married

Here for:

Friends

Height:

5' 9"

Ethnicity:

White / Caucasian

Religion:

Christian - other

Zodiac Sign:

Libra

Children:

Proud parent

Smoke:

Yes