Play

Play Next

Add to queue
Play

Play Next

Add to queue

6,533 plays

Play

Play Next

Add to queue

4,318 plays

Play

Play Next

Add to queue

6,665 plays

Play

Play Next

Add to queue

5,783 plays

Play

Play Next

Add to queue

4,566 plays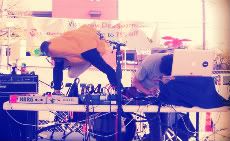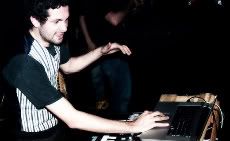 ESPAÑOL


De juepuchas es un colectivo de musica electronica gestionado por Scott Anderson. Su principal recurso son las memorias y experiencias sonoras con las que se ve enfrentado el oído humano, independientemente de su ubicación geográfica o referentes culturales. El proceso creativo se ve facilitado gracias a internet como repositorio infinito de conocimiento y memorias que permiten la recolección constante de fragmentos sonoros empolvados y su reutilización y re-contextualización permanente, dando cabida a la re-interpretación del pasado para pensar en el presente y el futuro. Este concepto puede traducirse a otras disciplinas como el diseño, arquitectura, y obviamente los performances escénicos, que de juepuchas intenta recrear, incluyendo en su puesta en escena una amalgama de recursos asosciados a la cultura colectiva y a la idiosincracia local. En el pasado los shows de juepuchas han sido descritos como 'Una experiencia multi-sensorial en un parque de diversiones'.

La propuesta en vivo además sugiere la recuperación de espacios públicos olvidados o subestimados, para llamar a la participación, a la inclusión, a la diversidad, a la socialización de la cultura; creemos en la música para todo el mundo y en la cultura como facilitador de cohesión social.

Trabajando con: IK Multimedia, Primeloops, Big Fish Audio, Cakewalk, Youtube, Ableton Live, Audialhub, Audohijack, Audacity.





ENGLISH


De Juepuchas is an electronic music collective from Colombia. It's main input for creation are sound samples. These belong to the collective memory of almost every individual, ranging from popular themes and songs, to sounds one may encounter in day-to-day life. The idea behind the music is to give new life or recycle those audio samples that time or oblivion has left aside, but still are meaningful. There are memorable stories for every sound and memorable sounds for every story.

While watching De Juepuchas, the audience will encounter not only a live show but a while sensorial experience, bringing about memories mixed withe times gone, and those that may come.

I happen to be a little briefer in english. Though, thanks for stopping by, if you have any question, comment, suggestion, you can always contact us: dejuepuchas@gmail.com

If you happen to stop by in Colombia, don't hesitate give us a call then rock on.


Disco Gratis / Free Album Download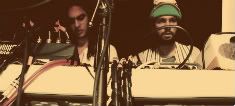 SER DE JUEPUCHAS VARIOS AÑOS

Entre 45 minutos y 1 hora de música, sin interrupciones... podría decirse que se divide en 19 temas. En este espacio se encuentran algunos de los temas incluídos en el set completo. Si quieren que se los envíe (por supuesto que AL GRATINIANO) para poderlo apreciar con todas sus extremidades y protuberancias, escríbanme un correo a dejuepuchas@gmail.com pidiéndolo. Juguemos con el código binario.


SI TE GUSTA NUESTRA MÚSICA Y QUIERES EL DISCO, PUEDES BAJARLO COMPLETAMENTE GRATIS SIGUIENDO LA IMAGEN DE ABAJO !

IF YOU LIKE OUR MUSIC, AND YOU WANT OUR DISC, CLICK ON THE PICTURE BELLOW AND DOWNLOAD IT FOR FREE !



Download
Share
Genre: Electronica / Experimental

Location Bogotá, Bogotá (Distrito Capital), Co

Profile Views: 73072

Last Login: 11/3/2011

Member Since 10/14/2008

Website dejuepuchas.co

Type of Label Indie

Bio

Música de/para/con/entre/hacia/hasta/por tí.

Members

Scot Anderson, George Nenon

Influences

TheAvalanches - Beck - GirlTalk - Múm - TheBetaBand - Caribou - DaftPunk - PlastilinaMosh - SteveReich - JorgeBarón - MarloreAndwanter - GustavoCerati - Calle13 - LCDSoundsystem - Apparat - Gorillaz - SigurRós - CaféTacvba - ThePinkerTones - AnimalCollective - Air - TheChap - Interlude

Sounds Like

Memorias, recuerdos, sueños, sabores, colores, texturas, sonidos, instantes, visiones, pensamientos, reflexiones, sentimientos y mucho amor por la noble patria Colombia, nuestra nave nodriza! Puntos multidimensionales ubicados en tu memoria auditiva, y en la colectiva.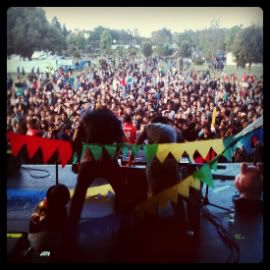 Contacto:
dejuepuchas@gmail.com
Bogota - Colombia
◆ +57 3112287372 ◆
The Soundtrack of Your Life

TRACKS 1-5


LIVE @ NEMCATACOA FEST 2010


QUINITO EN ISLANDIA


JUEPUCHA (SEPTIMAZO)