Genre: Electronica / Rock / Soul

Location FORT LEE, Un

Profile Views: 98583

Last Login: 5/20/2012

Member Since 11/9/2005

Website kellisae.com

Record Label Kwurk Entertainment Group

Type of Label Indie

Bio

Internationally acclaimed vocalist Kelli Sae is not new to the limelight. And, she's not blinded by it, either. As the former lead vocalist for global jazz/funk collectives, Incognito, Count Basic and Defunkt, she has seen the world, worked with world class musicians and learned that at the end of the day, all you have is you. "People's egos are so huge," she says, frankly. Pure is not her first solo effort, but it is her very best. She wrote, arranged and produced every song along with A-list musicians of her own choosing. Without industry interference, she made an album that peels away the layers of her intricate soul. The music and lyrics of Pure are honest and frank. These are songs that point fingers and name names. These songs are the light at the end of the tunnel. It is a masala of sounds, cultures and influences that informs Kelli Sae's eclectic musical instincts. Raised with the blood of a Puerto Rican mother, and African American father, and Native American grandparents flowing through her, she says of her childhood soundscape, "It ranged from Spanish classics like Tito Puente and Celia Cruz to Barbara Streisand to James Brown and Motown. Then the Black Rock Coalition (BRC) became a major influence." Put all of these instruments, rhythms and beats together and you have a sound that is strictly Kelli Sae. R&B purists will instantly hear the wet sensuality of Minnie Ripperton and the audacious sexuality of Marvin and The Isley Brothers. And one can't miss the strong dose of electronica and Latin heat sprinkled throughout. It is the unmistakable Kelli Sae vibe that keeps her sound whimsical, fresh and boundless. Who else but a warrior would cover the 1967 Jefferson Airplane psychedelic classic, White Rabbit? "A brown girl doing rock," that's who. Why Rock? Why not? Kelli Sae explains, "I love the raw energy of rock. Rock allows the space for abstract story telling. I want the listener to think about things the way they want to. Rock is not contrived in anyway. I want to tell some other kinds of stories with my music." The stories that she is telling are all true. They'll make you cry, make you mad and make you holla for more. Kelli Sae's raw emotions cannot be contained because they ooze out like nectar; pure, thick and irresistible. These songs speak the truth about loss, heartbreak, sex, death and above all else: love. Kelli Sae shows us what love does; how it can change us. Having survived the pain of divorce, losing her beloved mother to cancer, losing a friend to suicide and losing the willingness to continue as a featured singer for someone else 's gain; Kelli Sae had to dig deep to find out what she is really made of. She was amazed to find some serendipitous things. First, she survived it all. Second, she fell in love and married her female soulmate. Third, she wrote a collection of songs that will change her life, forever. And they will change yours, too. "I am very emotional. I feel everyone's pain around me so deeply." This is why the songs of Pure are heart-wrenching. You can feel them in your gut. She doesn't mind you seeing that she is angry sometimes; calling out things that are fake, deceptive and corrupt. Listen to "Mask," "No Good," "Son of a Gun" and "Blow Your Head Off." She rants at a world that is broken on "No Use," which was written when she was losing her home and the system didn't seem to care. She shares her pain and regrets on "Daughter Son," Rest of our Lives," and "List of Things, where she regrets losing a lover who loved her. Kelli Sae is also shamelessly in touch with her sensual side as she showcases in the bold and funky, "Get Right To it." She also lets you see her vulnerability on "Nothing but a Fool" and "Come Over." She's also thoughtful and empathetic enough to crawl inside the mind of a suicide victim, which is what the stunning song, "Urgency" does. She helps us to understand the unfathomable. "I wish I could pinpoint where my anger comes from. I often wonder if my mother came back and asked, 'did I miss anything?' I'd have to tell her the world has not gotten any nicer or any better. The world is more interested in Kim Kardashian's ass instead of the fact that the Rescuer Squad from 9/11 can't get benefits. There's so much attention to bullshit and nonsense. You don't even have to have talent and you are making the news. That pisses me off." With grace and fearlessness Kelli Sae combines classical string intros with up-tempo dance tracks. She throws the sounds of the urban landscape over a mid-tempo R&B composition. She lets birds chirp to start up a powerful rock anthem. Utilizing the best musicians around, of course, it's easy to make songs sound good, but her songs feel good, too. Each of these songs tells a story like no other. It's the originality of the lyrics and the boundless energy that takes Pure to a new level in the disposable age of shameless imitation. She says, "I want to be the person who determines what my musical lifespan will be." If Kelli Sae had only one wish for the world and Pure, it would be for all of us to be free. "I want people to feel liberated in their lives. It takes guts to be who you are. Say what you want about me, but you can never call me a liar or a phony. This is the truth of me and all that I am about." And, she only sings of all things Pure.

Members

Influences

Prince, Luther Vandross, Jimmy Hendrix, Stevie Wonder, Gladys Knight, Tina Turner, Nina Simone and sooooo many more!!!

Sounds Like

No one...but if you like - Neo Soul/Hip Hop & Rock - mixed with a splash of Latin and are open...maybe you'll like this. .. .. ...... .. ..
Bio:
..
KELLI SAE'S NEW EP -"REBIRTH' - FEATURING SINGLE AND VIDEO, 'NO USE' - OUT SOON !
..
KELLI SAE PERFORMS AT THE SAVE THE WORLD AWARDS IN VIENNA, AUSTRIA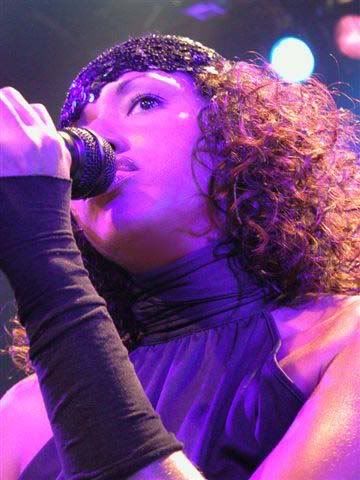 COUNT BASIC - 2008 AMADEUS AWARD WINNERS !!!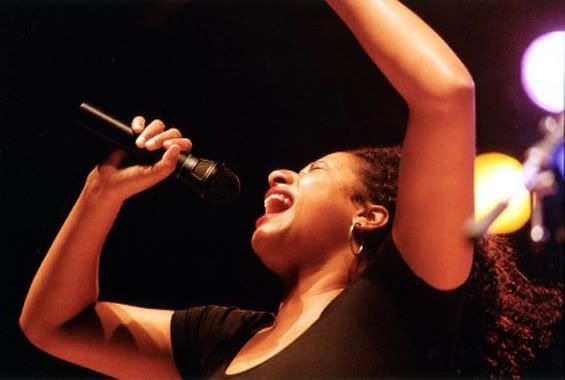 CONCERT FOOTAGE : KELLI SAE WITH INTERNATIONAL GROUP - INCOGNITO
"NIGHTS OVER EGYPT" AND "EVERYDAY"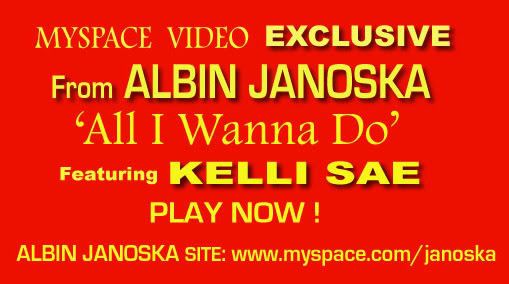 Albin Janoska - ALL I WANNA DO feat. Kelli Sae
Add to My Profile
|
More Videos
ALL I WANNA DO feat. Kelli Sae - by Albin Janoska, Multi-instrumentalist and Producer.
For his soloworks he won the Amadeus Academy Award 2007.Recently on tour with grammy nominated band Groove Collective, many remixes, studio sessions and concerts for Nigel Hayes,Rodney Hunter, Kelli Sae, Groove Collective, Alan Parsons,Trilok Gurtu,Sofa Surfers, Madrid de los Austrias & Richard Dorfmeister, Alegre Correa, and many more.





..JOIN KELLI SAE's EMAIL LIST
Enter Your Email Address Below
..

Join Kelli's Email List




Email:

..

.. .. .. .. .. .. .. .. .. .. .. .. .. .. .. .. ..

..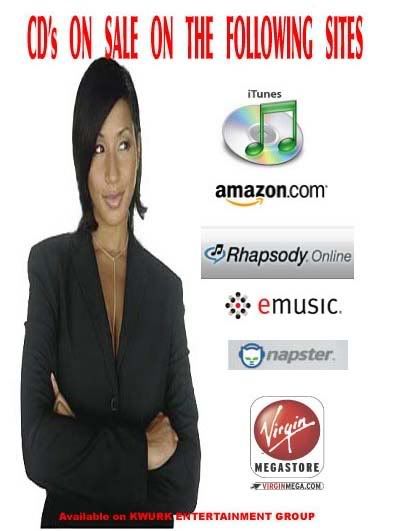 ..


..

 

I edited my profile with Thomas Myspace Editor V4.4 (www.strikefile.com/myspace)
Member Since:
November 09, 2005
Members: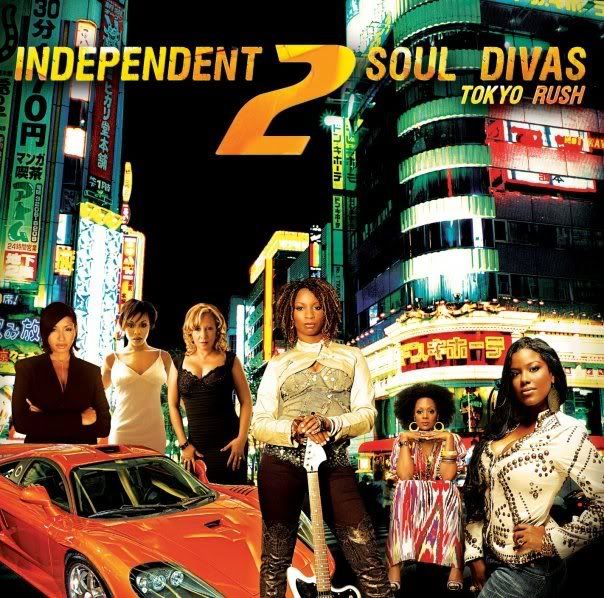 THE GIRLS ARE BACK! 16 killer cuts from the world's best independent solo female soul and R&B artists. With new and exclusive tracks from KELLI SAE, LENORA JAYE, LEA LORIEN, ADINA HOWARD, RENA SCOTT, MAYA NEIADA, RAZZBERRY, AURA JACKSON & more! ..."COUNT BASIC'S leading lady, KELLI SAE has the honour of opening up, and does this with flair as we can expect from this soul centipede. Her midtempo track, 'YOU'RE ALL I NEED', idealy sets the tone for a joyful ride through the Soul Divas' world."....
KELLI SAE With INCOGNITO - "Nights Over Egypt'
KELLI SAE With INCOGNITO -"Collibri"
Kelli Sae just killing it at SOBs club in NYC. Skoota Warner on drums and Daniel Sadownick on congas.
NEW SONG ! SEIKOU NAGAOKA-Featuring KELLI SAE - LET'S GET STARTED!
DJ KAWASAKI Remix - CD-BEAUTIFUL TOO - Columbia Japan
..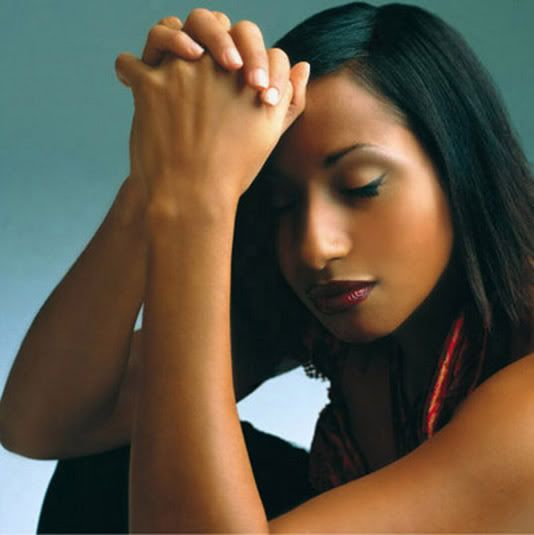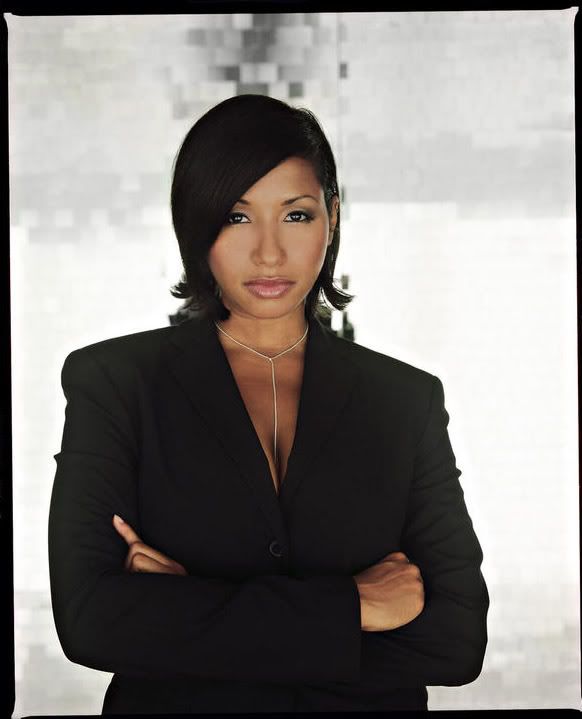 KELLI SAE SINGING WITH PAUL SIMON BAND AT BAM NYC



Lead singer of internationally successful bands, Incognito, Defunkt and co-member of the acclaimed European groove band Count Basic, Singer, Songwriter, Producer - Kelli's multi-octave voice has reached millions around the world, from the USA to Asia.
Kelli, born of Puerto-Rican, African-American and Indian descent, explores her heritage and offers an eclectic mixture of modern R&B, Soul, Nu-Jazz and Latin flavored in her music.
Just who is Kelli Sae…you say? She is by no means a stranger to the music business. The gorgeous songstress has worked/toured and sang background vocals for Tina Turner, Paul Simon, David Bowie, Meshell Ndegeocello, Angelique Kidjo, Ashford & Simpson, Neneh Cherry, DJ Jazzy Jeff, Phillippe Saisse, DJ Logic, Cory Glover (Living Colour), Arrested Development, Curtis Mayfield, George Clinton, P-Funk-Allstars, acclaimed Grammy Award-winner Ryuichi Sakamoto (score composer for the Last Emperor) and countless others
As member and lead singer of the acclaimed Count Basic band, Kelli has achieved an impressive number of hit-singles around the world, with co-member guitarist Peter Legat. Count Basic can refer to an impressive track history of international success.
Kelli is the recipient of the 2008 Amadeus Award (EuropeanGrammy) with her group, Count Basic for the 'Love & Light' album (Emarcy/Universal Records) winner of the best Jazz/Blues/Folk album, with it's European release and video of the song ' Visible Scars'
Kelli is also a Amadeus Award winner, as co-writer, with producer/ keyboard wiz Albin Janoska, for the song and video, 'All I Wanna Do' which reached 1 on the BETJ Soul Session video countdown and is currently in rotation on BETJ Soul Sessions on the BET Network.
This most sought after singer, songwriter is currently writing and producing her new album, entitled, 'REBIRTH' out later this year with the release of the hit single and video entitled, 'No Use. The album includes singles, "List of Things to Do and dance track, "Mask and "You're All I Need" which will be featured on the upcoming International Soul Diva 2 album entitled, Tokyo Rush (Lola Waxx UK) out September 25th.
Kelli is Founder/CEO of independent label, Kwurk Entertainment Group with worldwide digital distribution by Independent Online Distribution Alliance (IODA) with two album releases entitled, 'Kelli Sae' and 'Heroine', currently enjoying worldwide success.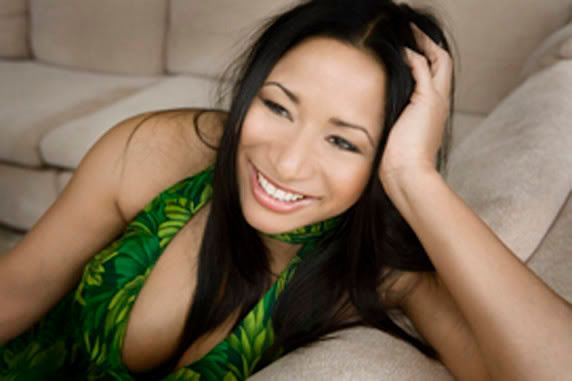 "Kelli's... songs cut deep into your heart and soul, and gives you a window not only into Kelli's world but a new perspective into your own"



"Kelli...has a penchant for blending swaggering Funk and R&B with traditional Latin music, utilizing a voice that is, by turn, wonderfully subtle and startlingly gritty.The depth and realness of her performance and songwriting is undeniable and downright intoxicating. You're pulled into Sae's world within seconds"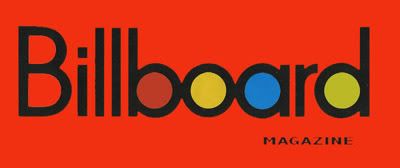 "Kelli sings like she's saving our souls, raising the roof, as well as the hair on your arms with her glorious noise ! "






KELLI SAE - BAND INFO
I'm a solo act I do have a core band. But from time to time some members change depending on what the situation calls for. Here are the main playa's: My Kick Ass Drummer's include: Skoota Warner,Rocky Bryant, Ginta's Janusonis, Thumpin' Bassist include:Ron Jenkin's, Trevor Allen, Booker King, James Genus, Fred Cash, Blazin' Guitarist include: Robyn Macatangay, Mike Ciro, Sherrod Barnes,Percussionist: Danny Sadownick, Robyn Lobe, Piano/Keyboards: Bahnamous Bowie, Brockett Parsons, John Deley, Blarin' Horns: Carl Fischer, Eric Person, Elliott Mason, Supportive Vocals: Biti Strauchn, Arif St. Michael, Keith Fluitt, Ada Dyer.





..
Influences:
Prince, Luther Vandross, Jimmy Hendrix, Stevie Wonder, Gladys Knight, Tina Turner, Nina Simone and sooooo many more!!!
Sounds Like:
No one...but if you like - Neo Soul/Hip Hop & Rock - mixed with a splash of Latin and are open...maybe you'll like this.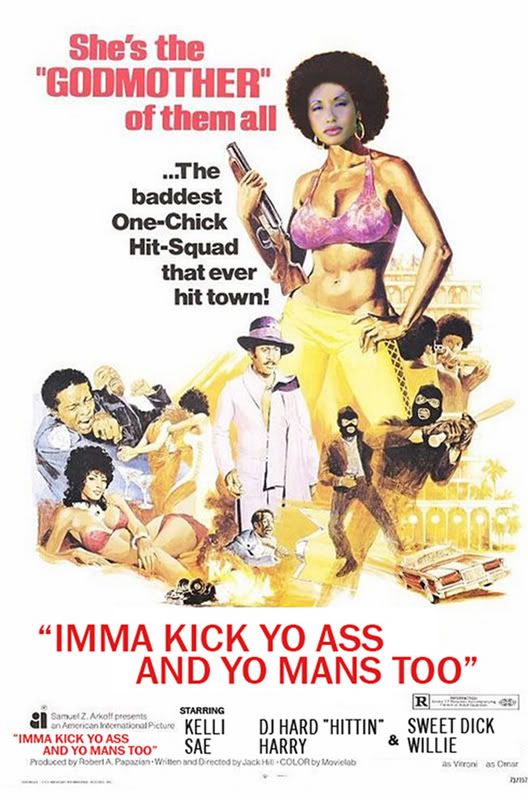 ..
Record Label:
Kwurk Entertainment Group
Kelli Sae has 6209 friends.