No recent updates in this category.
Why not...
Knife Show Knife Show hasn't earned any badges yet... have you?
General

Snowboarding, Skating, Video games, Filming, Music

Music

Movies

all of penguin production vids! Akira Kurosawa's Dreams

,

Interstella 5555

,

No Country for Old Men

,

Barton Fink

,

The Shining

,

Waiting for Guffman

,

Kids in the Hall Brain Candy

,

Ikiru

,

There Will Be Blood

,

Eternal Sunshine of the Spotless Mind

,

The Sweet Hereafter

,

Grizzly Man

,

Sick

,

Exotica

,

Full Metal Jacket

,

Barry Lyndon

,

Triplets of Belleville

,

Television

Books

The Road, Transitions and Exits, The Brief Wondrous Life of Oscar Wao, The Kite Runner, Stumbling on Happiness, No Country for Old Men, Big Box Swindle, Nickel & Dimed, The Amazing Adventures of Kavalier and Clay, Blankets, American Psycho, Crazy, The Glass Castle, The Watchmen, Screenplay, Haunted
About me:
We are a skate and snow film production company based out of Los Angeles and Bear Mountain. Knife Show consists of Mike Benson and Casey Wrightsman. Our email is knifeshow@gmail.com and our site is KNIFESHOWINC.COM
We are doing a limited edition t-shirt with Stabby the dinosaur on it! Check out the promo video below and then buy it at knifeshowinc.com/store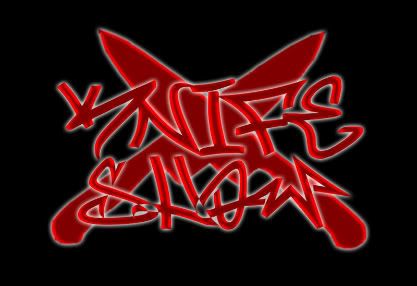 ..
Status:

Single

Zodiac Sign:

Capricorn