No recent updates in this category.
Why not...
Lillican Phaedra hasn't earned any badges yet... have you?
General

Chapter 1:Jessalyn's Death the sky above was a black color as violet lightning struck the sky lighting it up perfectly as the thunder roared within the distance the arena was filling quickly with those of the alinjah realm as mythkekal sat high on the throne starring out into the distance waiting for the right moment and for the arena to finish filling before he stood up and began to speak "citizens i have brought fourth today a prisoner to be punished for they refused to join sides with us,she has said no to us and no to ever being apart of us for we will all be destroyed by the one of the alinjah realm who we know as to being dead" with him saying this everyone within the arena started to laugh along with mythkekal he then raised his hands to silence everyone's laughter and the silent whispers spreading through out the arena.....moving down the stairs mythkekal walked to the middle of the arena with his hands up in the air he turned to the guards holding a young woman in tattered clothing with her head lowered he began to speak to the guards "bring her fourth the woman who dares to speak of us in such a manner bring her fourth and stand her tall for all to see her face and what she looks like now because when we are through there will be nothing left of her" the guards moved dragging the woman acrossed the arena to the middle standing her up and tall for everyone to see the woman gasps and whispers moved throughout the arena as the face of jessalyn marie appeared starring up at everyone the woman trembled abit in fear now of her life gonna be taken....standing within the arena hidden by their cloaks standing tall and silent spread through out the people of the arena was Lillican and a few of the people she has been running with.......the cloaked figure known as lillican slowly began to make her way down the stairs of the arena her voice cold and dark with a hissing sound as her anger began to rise,knowing mythkekal had someone she knew,someone that was close to her but never thought mythkekal had stooped so low as to catching the twin sister of lillican phaedra the woman that is extremely close an dear to lillican the woman who lillican spent her almost entire life with "MYTHKEKAL YOU BASTARD" her voice boomed from under the cloak as she flipped up onto the wall crouched down her eyes flarring swirling with many colors until they became pitch black she remained crouched down on the wall glarring down at him as her fangs began to bare completely she growled her long sharp black fangs curled under her chin as she spoke once more "let jessalyn go she has nothing to do with you and me for everything that has happened and is gonna happen is between you and me and we will finish this tonight" lillicans voice flowed out from under the hood of the cloak as mythkekal starred at lillican as he then let out a wild laughter shaking his head,he waved the guards away however he told them to keep jessalyn where she was not to move her "ahhhhh lillican,i see you have decided to come back and for what this time,to save your sister?now why would you want to save her when you didnt even bother to save your husband and four children back then?why bother saving this woman who you hold close to your heart if when back then you couldnt even care to save them back then?" as mythkekal spoke he moved behind jessalyn trailing his fingers down her cheek and neck resting his chin upon her neck grinning evilly as he watched lillican....whispers rosed from the crowd within the arena as lillican stood up growling softly jessalyn's eyes grew abit as she looked up to lillican pain suddenly showed within her eyes as she stared deep into lillicans a single tear flowed slowly down jessalyns cheek lillicans eyes became narrowed for a second but then she glared once more at mythkekal hissing and snarling down at him as she began to speak once more growling angerily "you lie you bastard when i got to them it was to late they were already dead however thats not the matters of now,the matters of now is you have my sister and i will not allow you to harm her like you did to them" snarling mythkekal pushed jesslayn off to the side glarring now up at lillican he laughed shaking his head even more "and what are you gonna do if i harm her?do you think its proper for the queen of the alinjah realm to be caught up in a fight?oh no no you need to learn your manners and your place as the queen and i will be glad to teach you those manners" as mythkekal spoke the whispers within the arena grew louder and stronger jessalyn's eyes grew wide as she was pushed off to the side having fallen over she looks up to lillican blinking so suddenly and coldly as lillican hissed she flipped off the wall landing crouched down infront of mythkekal she slowly stood up growling deeply with much haste much darkness the shadows began to move around swirling around her as extremely large wings of 120 feet long and 100 feet width spread the bloodred streaks ripped wildly through them as she suddenly became a very deathly sickly pale white color her long sharp black fangs baring to their fullest as her long black bloodred streaked hair blew within the now rising violent wind blowing all around them the black sky seemed to grow blacker causing everything around them to grow darker as a large sword appeared within her hand however this sword seemed to be made the same as the shadowwalker demon sword except for the blade was only made of a bloodred crystal which has never been seen before......the twin of the shadowwalker demon sword..... mythkekals head tilted as a grin crossed his black lips as he stood completely still moving his hand up over his shoulder he unshealths the shadowwalker demon sword grinning hastefully as he takes his stance as jessalyn crawled backwards away from the two everyone's eyes grew wide as they all leaned forward to watch intently cheers rising around them voices flowing through the air turning into shouts as lillican leaped forward lunging at mythkekal who steps aside of her allowing her to fly through the air passed him she lands face down on the ground growling threateningly she turns her head eyeing him coldly as she stood up slowly. "now now lillican,where are your manners?" Mythkekal let out a laughter before growing serious once more "oh wait I forgot your mother was ravn shadowbane and she held no matters always seeing fit to running and protecting the innocent ones and the weak ones for that matter" He growled as he suddenly lunged towards lillican with the sword held high up into the air bringing it down the swords blade slammed into lillicans shoulder causing lillican to fall down to her knees he growled as he leaned forward glaring at her with haste and a darker darkness that's deeper then herslillican let out a scream of sharp pain feeling her own blade cut deep into her shoulder eyes widening as her body began to shake as her blood began to pour from the deep wound, mythkekal ripped the blade from her shoulder turning around a cold wicked smile crosses his lips as he made his way slowly towards jessalyn who starred in a shocking horror watching as she scrambled to her feet mythkekal's left hand sweeped out in one swift movement he grabbed jessalyn by the throat his grip very tight making it very hard for jessalyn to breathe he moved behind her watching as lillican sat on her knees holding her shoulder the blood trailed through her fingers as she slowly lifted her head glaring at him the crowd within the arena began to cheer the cheers of the fight echoed loudly through the air "let.her.ggo" Lillican's voice was a meer soft whisper as only her eyes were lifted she tried to stand as mythkekal only grinned with much haste and darkness jessalyn suddenly from nowhere bit into mythkekals hand causing him to yell out and release her she ran to lillican pulling her up as she did this neither paying attention to mythkekal lillican losing to much blood barely able to stand and able to see the blade of her own sword cut straight through jessalyns stomache pericing into lillicans already wounded shoulder jessalyn let out a gasp for air as she lowered her head abit her voice soft and quiet "l.lilli.." is all she can say before her body slowly fell to the ground laying still as mythkekal removed the sword from her back "ARRRRGHHHHHHHHHHHHHHHH" lillican screams in pain and sorrow breathing heavily she tries lunging once again at mythkekal however from her body being so weak and unsteady now because of the wound and blood loss it made easy for mythkekal to catch her bringing her back to her knees as he gripped the wound causing it to bleed more and the wound to grow wider he growled at her "believe me child you shouldn't have come back for anyone not even for me im to powerfull for you you little weakling and it would be so much easy for me right now to kill you but I think I will wait until the time we meet again" He growled at her deeply as he let her go she fell back down to the ground breathing heavily she cried jessalyns name over and over again as her silverfish blue tears flowed down her cheeks turning her head she begins to go into a deep shock her body shaking as her blood began to coat the ground a dark crimson red her eyes fluttering as she slowly passed out seeing nothing but black she stopped moving the only thing heard was her soft whispers of "this.isnt overyetI willfind.you" Before she passes out for good laying still the moon's light washes over her body as the crowd laughs leaving lillican to her death along with mythkekal...leaving lillican to die on the ground next to her already dead sister jessalyn marie whose eyes were still opened she looked peacefull and as if she were just starring up at the midnight sky as the rain began to pour down around both their bodies a tear fell from jessalyns cheek down her neck and to the ground slowly as it melted into the ground a beautiful crystal red rose bloomed near her dead body ((the end,to be continued))

Music

Chapter 2: Burial of Jessalyn The evening breeze filled the air,

not to cold but not to warm

, just right as cool as could be...The monks moved from the temple followed by a coffin and two straight lines of the people of the Alinjah Realm. Following behind them was the Goddess Tennarrathe with her head lowered in honor of the funeral going on. The monk's soft voices of the song of the Alinjah realm filled the evening through the wind. The wind carried their voices over the entire realm which awoken the other creatures of the realm whom began to gather within the walk. . Tears flowed down Manie's cheeks and soaked her red silky blindfold given to her by her twin sister Jessalyn Marie Shadowbane. Ravn walked in silence with her head lowered not a word spoken from her as she continued on her way behind the casket that carried Jessalyn. The sun within the sky was shining brightly however it was not filled with warmth and happiness as it normally was but on this day it was filled with sadness and pain it would seem like. Tennarrathe stopped and turned to watch as others of the realm,

of her people

, and of the visitors following with the funeral... Tennarrathe counted everyone but one that was not there at the funeral... Ashram lifted his head as he moved up next to the Goddess and stood by her side as he followed her gaze up onto the rooftop of the temple where Lillican Phaedra stood. "Goddess, why won't she come down to the funeral?" Ashram asked as he continued to watch Lillican upon the roof...a bad feeling could be felt as the look upon Lillican's face was of hatred mixed with sadness. "Because my child, Lillican is filled with much grief and pain at this given time. Her pain is far more and her hatred is growing" Tennarrathe spoke softly as she turned her eyes looking to Ashram as she narrowed her eyes. "But this is her sister's funeral. Shouldn't she be down here paying her respects at least to her sister and to say goodbye?" Ashram's head tilted a bit as he looked back to the goddess in question as he did not understand the whole story for he had only arrived within the realm not to long ago. "She blames herself for Jessalyn's death, she believes she had failed to save her sister the night her sister was killed...she has not forgiven herself when her sister took the blade for her to live. Mythkekal took the life of one of his own child...he is very power hungered and the start of the war... and now the war will grow worse. Within time you will come to understanding more of the details...but as for now my child,

let us go on with the funeral

, and let Lillican grieve upon the rooftop." Tennarrathe looked to Ashram and placed a hand upon his shoulder as she turned with him to walk along with the funeral. Soon the monks stopped walking as they have arrived to the burial grounds where Jessalyn's body was to be laid to rest. The earth was soft and a hole was already dug for Jessalyn's casket to be buried in. The leading monk took his place at the head of the hole and began to speak a soft prayer that Jessalyn's soul will always be at peace but also be with her family. After the monk was done speaking the prayer the casket was placed into the hole and buried with the soft dirt of the earth. The monk then began to say another prayer, a prayer that mother nature will watch upon Jessalyn's body and let no harm come over her. After the prayer was finished a special statue was then placed before the tomb. The statue was of a young woman standing with her head lowered and a few strands of hair fallen over her face,

the woman had her arms lowered holding another young woman. The young woman was Jessalyn Marie

, and the young woman she was holding whom was sitting before her was Lillican Phaedra. Lillican remained on the rooftop watching the funeral. When she saw this statue that was made by her mother,

Tennarrathe

,

and Manie

, it brought tears to her eyes which fell down her cheeks. Lillican unable to take anymore of the funeral turned and moved away from the rooftop heading off back to the Castle. Ashram kept his eyes upon Lillican watching her every move to make sure she would not lose her mind. He narrowed his eyes a bit as he watched Lillican walk off back to the castle. He had a strange feeling that something bad was going to happen but for now he just brushed the feelings off as there were more matters at hand at the very moment. Tennarrathe placed a hand upon his shoulder and whispered to him to not worry. Ashram only nodded his head quietly and turned back to the funeral. Ravn was also watching Lillican as her heart broke not just for the loss of her second oldest daughter Jessalyn but also for Lillican. Ravn could not imagine the pain of her youngest daughter, nor could she imagine what it was to feel like to be there at the fight and watch someone close to her die and not being able to do a thing about it. Manie buried her face into her hands and began to cry uncontrollably as she fell to her knees. Ashram moved to her side and placed a hand upon her shoulder to comfort her. He did not know what to say or do to make her feel better so he just stood there by her side with his hand on her shoulder as she cried. Tennarrathe moved up to Ravn,

Manie

, and Ashram and spoke to them softly and gently as her voice always has been. "The loss of Jessalyn will never be forgotten, but the memories of her when she was alive shall never be forgotten as well." Tennarrathe lowered her hand down to Manie's other shoulder and looked down upon her as all three looked to her as she spoke and continued to speak. "Jessalyn's death was Invaine but fear not for nothing is forever." with those last words Tennarrathe turned and slowly made her way through the weeping crowd gathered and to the Temple back to her private area. Manie lifted her eyes with a raised brow not understanding the last part spoken by Tennarrathe but Ravn did. Ravn looked down to Manie then to Ashram as she lowered her head again. "Jessalyn's death will be avenged, and I fear that Lillican is going to go mad." Ravn's voice shook as she spoke. Her voice was filled with much sadness as a few tears finally began to leak from her eyes. She then turned and took off towards the temple to speak with Tennarrathe. She had to know what was going to happen and only Tennarrathe could give her the answers she seeks. Manie finally stood wiping her tears from her cheeks as she turned her head to speak to Ashram. "I must find my youngest sister and make sure that she is going to be fine" Manie spoke softly as she held her hand out to Ashram. "Come with me? Please." Ashram tilted his head a bit he did not really know Lillicans family but he did learn of them through her sword. However he did accept and took manie by the arm to lead her towards the castle to find her sister. "I will come with you as you ask me to milady, but I do not understand as to why you are asking me to come with as we do not really know each other milady Manie." He walked quietly with her by her side looking at her. He had already took note that she was blind by the blindfold she wore over her eyes but he did not dare to ask her how she became blind for it was rude to ask those kind of questions and at the time he did not feel the need to show any signs of disrespect incase it would upset her. "I am strong with my anger as well as any other shadowwalker demon,

however

, Lillicans is a lot worse then all put together. Her anger and her hatred towards our father is very strong and it scares me. I thank you for coming with me." she tilted her head as she drew into a silence as Ashram guided her to the castle within his own silence. He just nodded his head as he listened to her speak before she fell into a silence. The castle stood so high it almost looked as if it could touch the sky. Visitors always marveled at the castle when they would visit the Realm. The black crystal that the castle was made of always shined within the brightness of the sunlight and within the moonlight. However today the castle seemed to have lost its shine. The doors of the castle were closed so no one except for family and other shadowwalker demons could enter. This was never a good sign and it worried Manie when she saw the doors were closed. Lillican paced within the halls of the castle. Her movements were fast but steady as a beating drum. She never once spoke to any of the servants or guards as they all stood with their heads lowered. Her footsteps could be heard moving up and down each stairwell and down each hallway as she was in deep thought. The wounds that she carried did not seem to be healing very well as some were infected already. Anyone that came near her she would growl at and bare her long sharp black crystal fangs threateningly. She did not want to be bothered nor touched at the given time. Manie and Ashram slowly and quietly entered the castle and moved into the throne room. They both seemed a little startled to see everyone within the throne room in silence. "What is going on?" manie asked as she tilted her head to see who would answer Ashram or another. "The queen is pacing and plotting within the halls of the castle. She does not wish to be bothered at the given time." One of the guards spoke up as she stepped forward and towards Manie. Manie just kinda stood there sighing as she shook her head. "Then an attack is going to be given by her. But when I do not know when" manie spoke up as she tilted her listening to the murmurs around her. Her long sharp pointed ears perked up as she tilted her head a little more as she suddenly heard a hissing voice within the doorway that lead from the throne room to one of the hallways. "An attack? More like a bloodbath" Lillicans voice came out snarling and hissing full of haste and darkness. Nightrose was slowly showing through and growing more and more awake and violent then ever. Manie gave a small whimper and slowly began to move backwards as Ashram just stood there crossing his arms. He took a quiet note of the changes within Lillican. Her eyes,

nails

,

hair

, skin. The little and the major changes he took note of. He was not liking these changes either as he turned looking to the female guard whom was standing before them now moving back to her place to where she stood like a coward. He was not really understanding the fear they were having of Lillican at this given time but turned back to Manie as she motioned for them to leave. "We must go at once and speak with mother and the goddess at once." she grabbed his arm and lead him away from the castle. He remained silent until they reached the temple of Tennarrathe. He figured he would ask his questions there instead and get a better understanding of the going ons of the changes within Lillican. He noticed as they were outside moving towards the village that the sky was changing from the normal blue to a sudden black and the clouds and thunder were rolling in and quickly. He took that as not a very good sign and hurried Manie towards the temple. Tennarrathe stood starring out the window thinking and listening to Ravn. She watched the clouds rolling in and let out a heavy sigh before turning and looking towards Ravn shaking her head in silence. Ravn tilted her head as she paced the room in rubbing her chin a bit before turning and looking back to the goddess. Ravn took note of the look within her eyes before she softly spoke to her. "Tennarrathe,

what you said earlier

, what did you mean by it?" ravn tilted her head abit as she awaited or an answer from the silent goddess. Tennarrathe turned back to the window and looked out watching people hurrying to their homes to take cover from the storm. She also watched as Manie and Ashram were hurrying towards the temple. "Ravn darling, I will explain my words with you in a better and more pleasant time. However right now I can not explain them to you. There is a more serious matter at hand." As she spoke she motioned out the window to the sky. Ravn walked to the window to look out to the sky. Her eyes grew wide as she knew what was happening. Tennarrathe looked to Ravn as she then turned from the window and took her place upon the throne. No sooner after she did so, Manie and Ashram hurried into the temple and into the room both Ravn and Tennarrathe were in. "My goddess Tennarrathe, I fear that Nightrose is awakening once again. Lillican is not doing so well with our sister Jessalyn's death. What are we going to do?" Manie asked as tears rolled down her cheeks. Manie was not only worried for her sister but also for the people of the realm. The last time nightrose had awaken, the realm was almost destroyed and thousands were killed. Ashram tilted his head abit as he was listening to the conversation. He did not really learn much of the demoness through the sword as the sword still held many secrets from him. He turned only his eyes to look to Ravn who continued to stare out the window with sorrow. "My darling Manie, please do not fret over the awakening of Nightrose.. I already know of the going ons and there is a solution to the problem. You just gotta look for it." as Tennarrathe spoke Ashram suddenly took a step forward listening to the conversation even more. His interest was now peaking as the questions were filling his head. He lifted his head abit as he finally spoke up joining in on the conversation. "I think I can help knock Nightrose back out. Shadowwalker demons don't like the light,

I know this from what I have done. However before I help

, I need to know one thing... who is Nightrose? And wh is she so feared by the people of this realm?" Ashram was very curious as to what the answers were going to be. He wanted to know everything within the history of Nightrose. He looked from Tennarrathe to Manie as Manie kept her silence. Ravn however turned from the window and walked up to Ashram. "Tennarrathe I think it is time that he learns of the realm in itself. If he is willing to help, then he needs to know" Ravn spoke softly to Tennarrathe as she nodded her head in agreement. Tennarrathe then turned to look to manie as she tilted her head a bit. She seemed to be thinking for a few moments before she spoke up once more. "Ravn,

you are very correct. He does deserve to know everything

, and I will be glad to tell him of our history. However please take Manie home and allow her to get some rest. You get some rest yourself." Tennarrathe motioned for the door and they turned to leave. Once they were gone she turned back to Ashram and motioned for him to follow her to the thrones. Ashram followed Tennarrathe to the thrones and sat beside her on the second throne as she had asked him to. "Who is Nightrose Goddess?" Ashram asked as he looked to her. Tennarrathe looked back to him and only smiled. She knew she would have to tell him everything that had happened from the beginning of the time up until now. Tennarrathe's heart however seemed to be breaking for the realm she had asked to be created. Ashram could tell of her heart breaking. However he also knew that if he did not get the answers he was seeking out he might not be able to help without killing Lillican. "I will tell you of who Nightrose is within a few moments. However first lets go to the very beginning to how the realm was created up until the wars began" Tennarrathe's voice was soft and gentle. Her voice was almost a whisper. She looked to him as she stood up and began to walk back and fourth as she began to tell him the story of Alinjah. "A very long time ago the Alinjah Realm was created by the Empress Maylen. I was Maylens right hand goddess. Maylen and I were talking about the few little realms that were already created. How each one was different however with the same traits. Maylen and I agreed one day however, to create a new realm. Something very different and with different traits. That's when she came up with the Alinjah Realm. Maylen had also agreed to me being the goddess. Since I was the one whom gave her the idea for it." Tennarrathe lowered her head abit as she spoke. She continued one to telling him everything of the beginning. How the realm was created,

and so were the shadowwalker demons.

Movies

Chapter 3: Alinjah's Creation The Empress Maylen sat upon her throne watching everyone within her temple whom were gathered. The meeting was called to order and everyone grew quiet as the council stepped forward. Marison,

the head of the council stepped closer to her throne and knelt down before her. "Milady

, the research that you have ordered has been done. A new realm and a new creation may be generated. But still, a question remains as to the purpose and as to what a shadowwalker demon is?" Marison never once lifted his head as he spoke to the Empress Maylen for it was within respect not to do so unless given permission to do so. Maylen lifted an eyebrow as whispers of questions filled the air. Maylen stood from her throne and slowly walked down the stairs motioning for Marison to rise. "The purpose of the shadowwalker demons will be found out by you all and soon. As for now, the purpose shall only remain with me and with Tennarrathe. As for what they are. They are the protectors of the shadows. They are to be the ones who keep them safe and to make sure that those whom do not belong within the shadows remain out of the shadows. And to those whom harm the shadows,

well they will be punished." Maylen was a very gentle

, soft spoken type. She did not like violence but more of peace. Marison rose as he listened to her speak. Everyone was n silence as they were all thinking. The council nodded to her as she continued on. "The realm is to be created tonight. And the first to be born will be the mother. Her name shall be Ravn. That was decided on by Tennarrathe. I now bid everyone fair well as I am very tired from pacing many night. Please everyone go to work now and leave me in peace. Only bother me if there are questions or concerns." Maylen turned walking back towards the thrones as everyone stood to leave. Once everyone was gone she turned to look to Tennarrathe whom remained on the left hand side throne. She gave her a small nod before turning and heading to her room to rest.Tennarrathe could sense that the Empress was a little restless however she did not bother to question her but only to let her rest. Najarna, the goddess of roses went back to her garden of many different roses that she had created. She paced for a long long time until finally she came acrossed the different colors and shapes of the crystal roses she had been creating. She never knew which realm she could use these roses in until now. She went back into her garden hut and sat down. Softly humming she began to make more seeds for the crystal roses. After she was done creating the seeds she then began to plant the crystal roses all over the Alinjah Realm. The other gods and goddesses were busy as well with creating different things for the Alinjah Realm. The sea that was created was made of crystal. A beautiful crystal blue that glistened brightly within the suns light. All sorts of animals were placed within the realm that were not within other realms. Not long after the gods and goddesses got busy with their creations of the realm was the realm finished. Maylen stayed asleep within her bedroom as the others began to gather within the temple. Tennarrathe remained sitting on the throne as she awaited for them to finish entering. Soon after Maylen had awakened and entered from her sleep. She looked around as hours had passed for her to sleep and yawned a bit. Maylen slowly walked over to the thrones and took her seat upon the main throne which was the middle throne. She then looked over to Tennarrathe, giving her a small little nod she looked back to the others whom were seated in their seats. The council moved forward once again and Marison bowed to her. His voice was deep and full of little excitement as he spoke to the Empress. "Milady Empress Maylen, We have finished creating the realm as we speak. The realm is looking very beautiful as you have wished." Marison looked up to the Empress smiling as he watched the reaction she gave. She nodded her head as she listened before motioning to him to bring fourth the new realm. She held her hand out as the realm was then placed within her hand. She looked the realm over as if it were a crystal ball before she placed her other hand over it. Whispering a few words her hands began to glow as the realm suddenly grew before them. Whispers filled the air as the other gods and goddesses watched. Soon her hands stopped glowing and when she opened her hands the realm was gone. She then looked up to everyone and smiled nodding to them. "The realm is now set within its place. Let us celebrate the new realm and its goddess Tennarrathe. Now that the realm is done, tomorrow we shall create the mother of the shadowwalker demons. She will be the first to walk the realm, therefore until she is created and placed within the realm. The realm shall be closed off to all other creatures that were not placed into the realm when it was created." Maylen lifted her hands and smiled to everyone as she stood. "Let the celebration begin now!" she smiled as the music had began and the other gods and goddesses began to celebrate the birth of the new realm. Tennarrathe smiled as she watched everyone within the temple celebrating. She then looked to Maylen and tilted her head a bit. Tennarrathe had been wondering a few things about the new realm. She had also been wondering a few things about the shadowwalker demons and how everything was going to turn out. However Maylen knew what she was wondering and leaned over softly whispering into Tennarrathe's ear to reassure her that everything was going to be fine. The music continued to play as the servants brought in the wine and the food for the guest of Maylen. Marison walked up to the thrones and bowed before the Empress holding out his hand. He then looked up to her as she looked down to him and took his hand. Marison led her out to the floor and began to swing her around, dancing with her. Maylen laughed as she was having fun and looked to Tennarrathe winking to her. Tennarrathe just laughed and shook her head as she then stood up and walked onto the dance floor to join in on the fun. The night slowly drifted as the music filled the night's air. Much happiness was brought to the gods and goddesses. Maylen was also very pleased,

not just with the idea of her and Tennarrathe coming up with a new idea

, but also with the fact of the work of the other gods and goddesses. Maylen gave much credit to everyone for their hard work and soon. There was going to be a new breed created for the new realm.

Heroes

my daughter
writting rpg storylines, playing world of warcraft, roleplaying online and offline.

poetry, songlyrics, and stories.

Photography
Other
Photographer

taking pictures of anything and everything
About me: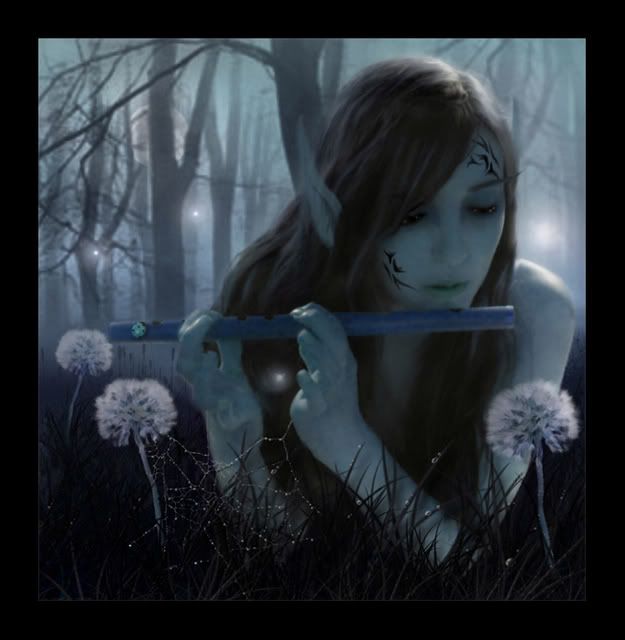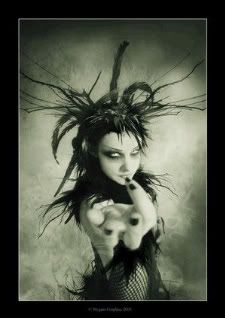 Lillican Phaedra real name: Lillican Pheadra NickName: Lillican,Phaedra,Phae,or Lilli ......... Location: Alinjah ............ age: 20 ............ sex: female ........... weight: 130 .......... highet: 5'4 ............ race: shadowwalker demon but can also shapeshift ............ nationality: Eh None ............. skin: pale white ............... hair: down to the floor black with bloodred streaks................. eyes: pitchblack when in demon form and a very beautiful light sky blue color in human form ....... body structure: she stands at 54 her body is extremely thin..she is a sickly deathly pale white color so she can be mistaken for dead her lips are a glistening black color her black hair flows down to the floor stands covers her eyes most of the time..when she is in her human form her eyes are a very beautiful light blue color and its hard to tell if she is a demon or not but when she is in her demon form her eyes are pitch black she has fangs and she is very very evil and if u get on her nerves or you get in her way she will kill you..also her belly button and her left eyebrow is periced along with her tongue.. ......... clothing: wears extremely huge black baggy pants that could almost be to big for her wears black sneakers wears a very tight skimpy black shirt that shows her stomache completely always wears a black backwards hat and a pair of black shades to hide her eyes. .......... Martial Status: unknown .................. does the char have powers?: yes ........ kind: her sword .......... bio/history: Lillican Phaedra was born along time ago she has been alive for an extremely long time she doesnt know who her father is because her father abandoned her and her mother ravn ravn was the high priestess of Alinjah she had a very special sword in a huge glass case within her tiplethe sword carried the powers of everyone who died in alinjahthe sword only became extremely powerfull after the war of alinjah and alinjah was destroyed killing her mother ravn.somehow the sword has survived however and it went straight to lillican Phaedra.she was once a very loveable cuddable girl but now she walks the streets killing anything in her path or if she doesnt like the person seeking her revenge she protects the sword knowing that the ones who were in the battle are after it and if it falls into the wrong hands god only knows what happen..Lillican is also looking for her father she doesnt know him or know what he looks like so she is having a hard time looking for him. However Lillican has found him and all her life it has been nothing but a huge battle of life and death between the two of them. Lillican whom is also called by her last name Phaedra is now faced with an even more dangerous problem then imagined. If Mythkekal gets her sword, she will turn into the very first shadowwalker demoness created named Nightrose.
..
ADD Lilli Doll Black
..

Tal and Greetings
click picture to see profile
Befriend me if you dare to.
All Eyes on ME
Who I'd like to meet:
Brief Info on the Shadowwalker Demons the shadowwalker demons come from the Alinjah Realm. they are the ones who controll the shadows whereever they go whenever the shadowwalker demons move into the shadows they can not be seen by anyone not even another shadowwalker who isnt ashadowwalker demon.. they can use the shadows to go from one place to the next and to get out of things they wish not to be in.... at any command given by the shadowwalker demon the shadows wrap themselves around the demon like a large black blanket.... however shadowwalker demons are very intimid and easy to make mad which is where you gotta becarefull as to what you say or do around them.....at any given time depending on the shadowwalker demons mood the shadowwalker demon can steal your shadow and turn it against you they can also have your own shaodw kill you,shadows may seem innocent by sight but by far they can do worse damage then what you can imagine..... Mother Of the Shadowwalker Demons The Shadowwalker Demons were born through one woman named Ravn...When the Alinjah Realm was first created by the gods and goddesses they created their first creation of the realm Ravn Shadowbane...She was placed within the Alinjah Realm...However it took a lot of hard work to create her....The gods and goddesses wanted to create a creature that was very different from the rest.....so they came up with the Shadowwalker Demon....however their first shadowwalker demon was created different from the rest but with the same features....her wings extend for 200 feet in length and 300 feet in highet and her hair draged for four miles on the ground but was always pulled back up into a bun.... However days and months went by as ravn sat in the realm lost and confused with nothing to do because she was bored and there was no one else but her within the realm....so they created more shadowwalker demons however they werent created like her......Ravn was then known as the mother of the shadowwalker demons The SWD Sword The sword belonged to the shadowwalker demon named ravn before she was killed.the sword is very powerfull only because when someone dies in her homeland their powers go into this sword ravn used this sword to fight the battle in Alinjah but ravn didnt survive the war alinjah was destroyed and everyone in it was killed all their powers went into the sword and now lillican beholds the black crystal sword .......... extremely large sword taller then her and extremely heavy its handle is made of a very expesnive blood red metal wrapped in a black cloth the blade is nothing but pure black crystal on one side written in blood red is written SWD and the other side written in a glowing green gooe like ink is written COD ......... the shadowwalker demon sword is a very powerfull sword that belongs to a very powerfull demon which only lives within one person and that is lillican phaedra.... Lillican Phaedra is the key to opening the powers of the sword she is the only one who can let the powers go however when the powers are released from the sword the shadowwalker demon will awaken and arise from within lillican when that demon is awaken its best to stay out of its way because she is very violent and stops at nothing thats within her view..... however the only way anyone else besides lillican can touch the sword is if she gets her own blood into your system.....otherwise if that doesnt happen who touches the sword their shadow becomes hers and the person turns to dust...... if this sword is placed into the hands of the wrong doings and lillican is forced to awaken the powers ect evilness will awaken and overrule the good of the world turning it with other realms to darkness T.A.T.S. Royalty Tattoo The Royalty Tattoo Is the Tattoo for the royalty to the alinjah bloodline.the tattoo is a large star with a sword going through the middle with a dagger on the left and a dagger on the right with the tip of the blades facing the dagger.this tattoo indicates that whoever has this tattoo is royalty to all demons and are not allowed to fight because of being the royalty to the alinjah bloodline. This tattoo is located on the left shoulder The royaltys to the alinjah bloodlines are not allowed to fight because they are the helpers to keeping things together and protectors of the weak, poor, innocents.. If this tattoo begins to glow that means either her father is calling out for her to come to him which you dont want that to happen it causes her demonic side to awaken fully which causes her to be in a lot of pain as well. The Alinjah Bloodline Tattoo A Large Blood Red Cross With A Large Circle filled in with a black coloring and an shiney silver outlining located on the right forearm. This tattoo indicates the alinjah bloodlinethe alinjah bloodline is a very powerfull demonic race and ones to never piss off either The Joker Clan Tattoo The Joker Clan Tattoo is a large tattoo on the left shoulder-blade of a Joker any kind of joker that is.however only certain few are allowed to have the clan leaders tattoo which is of jokawild and thats if either you are dating the clan leader and or are part of the joker clan council. By the way her husband is dead along with their four children. Her husband was the clan leader there for she has the jokerwild tattoo on her left shoulder-blade.everyones tattoo has to be on the left shoulder blade. The Black Widow Clan This tattoo is located on the right shoulder it is known as the black widow clan the people who taken care of her from the time she was a little girl up until she was 18 years old and able to go back into the alinjah realm for the war were the leaders of this clan The Black Riders Clan Tattoo This Tattoo is located on the right wrist it is of a large pyramid with a rose in the middle bleeding from the stabwound of a large dagger. This clan is known as theblack riders clan. The Black Knight Angel Clan Tattoo This Tattoo is located on the lower back towards the middle its of an angel holding two swords crossing each other making an X.this tattoo Is known as the Black Knight Angel Clan The Arc Clan Tat Diamond shaped, Palm sized tat with blue on the left and red on the right background that are in stripes that mold around an s shape green dragon which has its head facing out baring its tongue and giant fangs with silver eyes and black around the edge
Status:

In a Relationship

Here for:

Networking, Friends

Hometown:

Marion

Orientation:

Bi

Body type:

5' 3" / Slim / Slender

Ethnicity:

White / Caucasian

Religion:

Other

Zodiac Sign:

Gemini

Children:

Proud parent

Smoke / Drink:

No / Yes

Education:

Grad / professional school

Occupation:

Activity Aide
Hocking College

Nelsonville,OH

Graduated:

N/A

Student status:

Alumni

Degree:

none

Major:

Buisness

Clubs:

NONE- did not graduate

2002 to Present

Tri-Rivers Career Center

Marion,OH

Graduated:

2002

Student status:

Alumni

Degree:

High School Diploma

Major:

Graphic Designer/ IT

Clubs:

Colorguard

2000 to 2002

Harding High School

Marion,OH

Graduated:

2002

Student status:

Alumni

Degree:

High School Diploma

Major:

General

Minor:

General

Clubs:

Colorguard, Band, Choir

1999 to 2002
Harding Pointe

Marion, Ohio US

Activity Aide
Pirates - Rule the Caribbean!
Guitar Her0 I - Free Online