No recent updates in this category.
Why not...
Little Miracles Rabbit Rescue hasn't earned any badges yet... have you?
General

Things we need!..


-Home Depot gift cards -A cordless drill w/ 2 batteries -Bags of cellulose insulation for the attic -A generator -A second portable A/C unit (11k btu or above) -energy efficient light bulbs -fans -a Hepa filter -garbage disposal -A Dyson vacuum Paper towels, bleach, blankets, sheets and towels, neat ideas cubes (called organization cubes, found at Target in the closet section), a shop vac, laundry detergent (purell or other mild detergent), sm. bungie cords, laundry baskets, Germ-x and Chlorox wipes, hand sanitizer, drain-o, dish soap, stamps, lg white envelopes, thank you letters, large towels, Lexmark 16 / 26 ink (black and colour), plain white and coloured printer paper, fax machine, lg gallon freezer bags, sharpie markers, digital camera (mega pixels or more), dry dish detergent for the dishwasher, water for hurricane prep (bottled).

More "Pet Stuff" Needed
Large Marchirio rabbit cages, Revolution for cats, pet carriers (hard and soft sided), Purina, Oxbow or American Pet Diner rabbit chow, bunny toys, hay (coastal, alfalfa and timothy), sm and lg litter boxes, oxbow papaya tablets, 32 ox water bottles and holders, pet food bowls and heavy crocks, guinea pig, ferret and hamster food, pet shampoo, self-feeders/waterers, pet fountains, puppy play pens, outdoor dog kennel (10'x10' or smaller).

Or make a gift in our name and send it to our MAILING ADDRESS (..This is NOT a shelter, and we are not open to the public without an appointment..!): Little Miracles Rabbit Rescue Inc. 2411 Atwater Dr North Port, FL 34288





Music

We would like to thank all the bands involved in the 8 Bunny Benefit Concerts that have taken place since 2001!

Movies

Harvey & Watership Down...

Television

Books

House Rabbit Handbook: How to Live with an Urban Rabbit.. by Marinell Harriman

..

Heroes

Rabbit rescuers and dedicated volunteers everywhere! And anyone who adopts, rather than buys a pet!
About me:
..

..Vision Statement
..
Little Miracles Rabbit Rescue is an all-volunteer organization dedicated to improving the lives of domestic rabbits.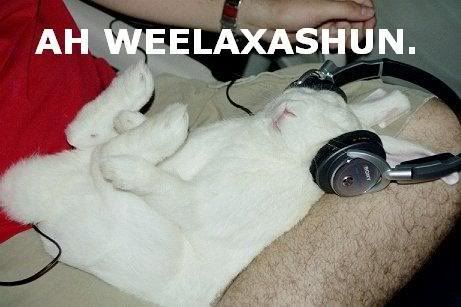 ..Mission Statement
..
We improve the lives of domestic rabbits through the coordination of local volunteer-driven education, rescue, and adoption efforts.
..To accomplish this goal:
..
• We provide resources to educate the public on the benefits of rabbits as companion animals, rabbit behavior, and rabbit care.
•We coordinate the rescue of rabbits from individuals looking to surrender, strays, and shelter rabbits needing placement. We foster them, provide medical care if needed, spay and neuter and adopt them following our group's standards.
•We attend adoption events, and pet expos, in order to provide education to the public and create a larger network for finding foster and adoptive homes.
•We collectively fund raise locally, as well as online in order to provide for the day-to-day costs, spay/neuter fees, medical costs and other needs of the rescue.
..
If you are in the area, we are ALWAYS looking for volunteers to help with cleaning and care of the rabbits. If you are interested in adoption or in donating time, money, or supplies, please contact us in the following ways:
Adoptions
Surrenders
(941) 240-6412
Email:
LittleMiraclesRR@aol.com
..
Your donations keep us going. Any credit or debit card will do. Please help us help the bunnies.
Any donation, any amount. We love you all.

..
Who I'd like to meet:
We are always looking for people willing to help either in person or online. If you live in the South West Florida area, become a foster home!
E-Mail Us
about fostering. We provide all the supplies, you provide the safe home and loving care until the bunny is adopted! We also need cage cleaners, and people to feed and water who live in the North Port, FL area. We're always in need of transportation to and from Sarasota/Nokomis from North Port on Wednesdays and Saturdays. We also need help with building projects, we're always taking volunteers for our Hurricane team (who preps and does recovery post-storm) as well as fund raisers, volunteers online who post ads, do research for events to attend, handle our mailing list and contests, or manage accounts like petfinder, bunspace, myspace, etc. We would love to meet you if you think you can help!

Please visit our friends and supporters at Atlanta Petz magazine!
We're proud to gift our donors w/ beautiful bunny bumper stickers which were donated to us from

Status:

Single

Here for:

Networking, Friends

Hometown:

Voorhees, NJ

Zodiac Sign:

Capricorn

Occupation:

Rabbit Rescue