Play

Play Next

Add to queue
Label
: High Fiber Productions
Play

Play Next

Add to queue

685 plays

Play

Play Next

Add to queue

151 plays

Play

Play Next

Add to queue

7,227 plays

Play

Play Next

Add to queue

5,975 plays
Genre: Pop / Punk / Rock

Location Jerusalem, Yavneel, Haifa, Middle East, IL

Profile Views: 234931

Last Login: 12/23/2009

Member Since 7/29/2004

Website www.man-alive.com

Record Label B&/Doghouse(US) ,Bullion(Japan) High Fiber(Israel)

Type of Label Indie

Bio

........ .......... ........ ..iTunes.., ..Amazon.., ..eMusic.. ...... .. .. .. .. .. .. .. .. ...... Hey, Kids. We're Man Alive. We're from Israel. We've been playing rock shows and making records since '99. We tour a lot, mostly in the US and Israel but this year we're going to a whole bunch of new places. People seem to think we play punk rock and we're not going to argue with them. Our shows are certainly punk shows but our records are pretty much rock records with lots of punk moments. We made our last record (our third, thank you very much) with this guy Ed Rose and it's out in most of the world It's called Open Surgery. The cd is availible worldwide...pretty much, at least online. If you live in North America, you should be able to find it pretty much anywhere. It came out on a label called "The Militia Group". If you live in Japan, go to anywhere "Bullion Records" releases are sold.....which is pretty much anywhere, or so we hear. In Europe, you should probably look online, cause we couldn't find our cd anywhere when we were there. The best place to go in Israel is the "Third Ear"(Ozen Hashlishit), or online. We had an itch to record another record after our last North American tour, so we did. We'll be sitting on this new one until March 2007 probably. .... ............ .. .. .. .. ............ ..IRL, Live @ Alley Katz........ .. .. .. .. .. .. ......Add to My Profile.. | .. More Videos...... ........ ..iTunes.., ..Amazon.., ..eMusic.. ..

Members

Jamie Hilsden: Lead Vocals & Guitars.. ...... Daveed Shkedi: Guitars & Backing Vocals.. ...... Jon Shkedi: Bass & Backing Vocals.. ...... Yair Braun: Drums.. .. .. .... DISCOGRAPHY:.... .... Foreign Concepts.. Men of Isreal Records.. 2001.. .. .... Work In Progress.. Sterile Records.. 2002.. .. .... Work In Progress / Re-issue.. Dying Is Deadly.. 2002.. .. .... Split 7" w/ Useless.. Dying Is Deadly.. 2003.. .. .... Attack Of The B-Killers.. Boomtown/MGM Records..(Australia only).. 2004.. .. .... Open Surgery.. The Militia Group.. 2005.. .. .... Access Denied.. Smith Seven.. 2007.. .. .... Man Alive.. High-Fiber / Bullion Records.. 2008.. ..

Influences

Sounds Like

A Kick in the Face
No recent updates in this category.
Why not...
03:30 | 606 plays | Dec 5 2006
Bio:
..
Hey, Kids. We're Man Alive. We're from Israel. We've been playing rock shows and making records since '99. We tour a lot, mostly in the US and Israel but this year we're going to a whole bunch of new places. People seem to think we play punk rock and we're not going to argue with them. Our shows are certainly punk shows but our records are pretty much rock records with lots of punk moments. We made our last record (our third, thank you very much) with this guy Ed Rose and it's out in most of the world It's called Open Surgery. The cd is availible worldwide...pretty much, at least online. If you live in North America, you should be able to find it pretty much anywhere. It came out on a label called "The Militia Group". If you live in Japan, go to anywhere "Bullion Records" releases are sold.....which is pretty much anywhere, or so we hear. In Europe, you should probably look online, cause we couldn't find our cd anywhere when we were there. The best place to go in Israel is the "Third Ear"(Ozen Hashlishit), or online. We had an itch to record another record after our last North American tour, so we did. We'll be sitting on this new one until March 2007 probably.
.. .. ..
Member Since:
July 29, 2004
Members:
Jamie Hilsden: Lead Vocals & Guitars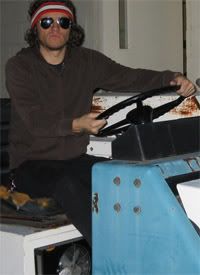 Daveed Shkedi: Guitars & Backing Vocals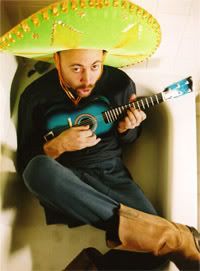 Jon Shkedi: Bass & Backing Vocals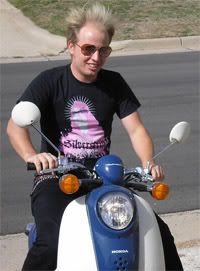 Yair Braun: Drums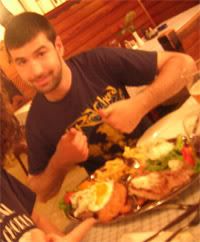 DISCOGRAPHY:
Foreign Concepts
Men of Isreal Records
2001
Work In Progress
Sterile Records
2002
Work In Progress / Re-issue
Dying Is Deadly
2002
Split 7" w/ Useless
Dying Is Deadly
2003
Attack Of The B-Killers
Boomtown/MGM Records
(Australia only)
2004
Open Surgery
The Militia Group
2005
Access Denied
Smith Seven
2007
Man Alive
High-Fiber / Bullion Records
2008
Sounds Like:
A Kick in the Face
Record Label:
B&/Doghouse(US) ,Bullion(Japan) High Fiber(Israel)
Label Type:
Indie
Man Alive has 9035 friends.