Website

michaelshowalter.net
About me:
..
My appropriately titled album,
Sandwiches & Cats is now available at Amazon, iTunes, JDub, and in stores everywhere.

Released by JDub Records
---
---
Michael Ian Black on The Michael Showalter Showalter
---
The 2008 Plug Awards presents a multi-part
documentary series about mixtapes.
Part 1:
.
Part 2:
Part 3:
---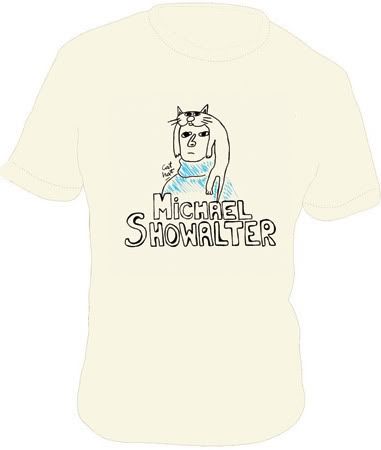 BRAND SPANKING NEW SHOWALTER SHIRTS @
JDUB WEBSTORE
Who I'd like to meet:
Edgar Poe
Status:

In a Relationship

Hometown:

Brooklyn, NY

Zodiac Sign:

Gemini
General

Soduko ..

Music

Movies

Television

Books

Non-fiction

Heroes

Snoopy