Play

Play Next

Add to queue
Play

Play Next

Add to queue

9,229 plays

Play

Play Next

Add to queue

1,138 plays

Play

Play Next

Add to queue

739 plays

Play

Play Next

Add to queue

631 plays

Play

Play Next

Add to queue

164 plays
Genre: Folk Rock / Indie

Location Queens, Un

Profile Views: 73777

Last Login: 1/2/2013

Member Since 4/22/2006

Website www.myspace.com/michaelzuko

Record Label none

Type of Label Unsigned

Bio

.. .. .. I edited my profile with Thomas Myspace Editor V4.4 (www.strikefile.com/myspace) "Mike gave a catchy and colorful performance that delighted our live and TV audiences..."......John Irving, Cafe Improv, 5/27/06 (Princeton cable show).................."Michael Zuko is one of the top songwriters in New Jersey..."...Dan Drake, NJ club owner/promoter/singer-songwriter, 11/22/06............."Michael has an uncanny knack of being able to express his thoughts easily, writing intelligent, thought provoking lyrics that you know come from his heart and soul."...Gaynor Andrews, writer, United Kingdom, 12/2007.......... Raised on a diet of The Beatles, Buddy Holly and The Doors, as a teenager Michael Zuko was lucky enough to be exposed first hand to the thrilling music of the legendary 70s NYC club scene. After seeing The Ramones for the first time and realizing that he – or anyone - could start a band, Zuko went home and taught himself to play bass. And the rest, as they say, is history. Zuko's later influences included The Pretenders, the Plimsouls, Peter Case and Paul Westerberg. Fast forward a couple of decades and Zuko's solo release "Miles from a Kiss" show a skilled singer-songwriter who often gets compared to greats like Cat Stevens, Gene Pitney, Neil Diamond, and – a nod to his earlier influences – "a male Chrissie Hynde." Lyrically, Zuko's album tackles the heartbreak of lost and abandoned love with original, melodic, folky guitar pop songs that stick in your head and your heart. Subject matter tackles nostalgia, finding one's strength, "being a man", connecting with emotions, the yearning to "do the right thing thing", and, ultimately, healing. Standout tracks include the catchy opening pop song "Crooked Smile" and the beautiful, dreamy "Walk With Me Angie", complete with 50s ¾ waltz nostalgia. The Replacements-sounding "On The El" is sure to appeal to Zuko's alt./indie rock fans and the Latin-flavored number "Don't Try" shows Zuko's range as a songwriter and musician. Adding even more variety, Zuko's NYC punk -pop education is evident on "Furious." Coming full circle, as things tend to do, the album finale "Ground' is a Beatles-esque pop-rock song that sonically pays homage to Zuko's earliest influences. Like the travel-referencing album title suggests, "Miles from a Kiss" proves that all roads sometimes lead back home.

Members

Tornado Ray Powers...bass, 12 string guitar. Ronnie Mitaro...guitars. Joe Lisa.....lead guitar, electric fiddle. Mike Cullens...drums.

Influences

Buddy Holly, The Beatles, The Ramones, Ronnie Spector, Beach Boys, Gerry and the Pacemakers, Simon and Garfunkel, Shangri-La's, Stones, Del Shannon, Everly Brothers, Peter Case, The Plimsouls, Echo and the Bunnymen, Kinks, Byrds, Yardbirds, Dick Dale, The Pretenders, Motown, Smokey Robinson, Holly and the Italians, Four Seasons, Four Tops, Johnny Mathis, Ritchie Valens, Dion and the Belmonts, Eddie Cochran, The Who, Fred Astaire, my brother Walter, Manhattan, Brooklyn, London, Big Sur, To Sir With Love, West Side Story, Endless Summer, Summer of 42, Coney Island, Amelia Earhart, Jack Kerouac, Tallulah Bankhead, subways, alleyways, cloudy days, torrential rain, solitude, ex-girlfriends....and Buddy Holly.

Sounds Like

<iframe width="560" height="315" src="http://www.youtube.com/embed/athQzS2e9_4" frameborder="0" allowfullscreen></iframe>
OCTOBER: Michael's Bday Shindig! Sat, Oct 13th, Salem Roadhouse, Union, NJ..........Sun, Oct 14th - The Canal Theater- Homeless Benefit, NYC............Sat Oct 27th, The Spoon, Lindenhurst, NY.

SAT JULY 7TH - THE SPOON, 125 S. WELLWOOD AVE, LINDENHURST, NY, 7 PM: Michael and Fiddlin' Joe Lisa will lay down an intimate set especially for YOU. Also on the bill: the ultra talented BARBARA & TERRY BRUNETTE! 7 PM!
Bio:
..
I edited my profile with Thomas Myspace Editor V4.4 (
www.strikefile.com/myspace
) "Mike gave a catchy and colorful performance that delighted our live and TV audiences..."......John Irving, Cafe Improv, 5/27/06 (Princeton cable show).................."Michael Zuko is one of the top songwriters in New Jersey..."...Dan Drake, NJ club owner/promoter/singer-songwriter, 11/22/06............."Michael has an uncanny knack of being able to express his thoughts easily, writing intelligent, thought provoking lyrics that you know come from his heart and soul."...Gaynor Andrews, writer, United Kingdom, 12/2007.......... Raised on a diet of The Beatles, Buddy Holly and The Doors, as a teenager Michael Zuko was lucky enough to be exposed first hand to the thrilling music of the legendary 70s NYC club scene. After seeing The Ramones for the first time and realizing that he – or anyone - could start a band, Zuko went home and taught himself to play bass. And the rest, as they say, is history. Zuko's later influences included The Pretenders, the Plimsouls, Peter Case and Paul Westerberg. Fast forward a couple of decades and Zuko's solo release "Miles from a Kiss" show a skilled singer-songwriter who often gets compared to greats like Cat Stevens, Gene Pitney, Neil Diamond, and – a nod to his earlier influences – "a male Chrissie Hynde." Lyrically, Zuko's album tackles the heartbreak of lost and abandoned love with original, melodic, folky guitar pop songs that stick in your head and your heart. Subject matter tackles nostalgia, finding one's strength, "being a man", connecting with emotions, the yearning to "do the right thing thing", and, ultimately, healing. Standout tracks include the catchy opening pop song "Crooked Smile" and the beautiful, dreamy "Walk With Me Angie", complete with 50s ¾ waltz nostalgia. The Replacements-sounding "On The El" is sure to appeal to Zuko's alt./indie rock fans and the Latin-flavored number "Don't Try" shows Zuko's range as a songwriter and musician. Adding even more variety, Zuko's NYC punk -pop education is evident on "Furious." Coming full circle, as things tend to do, the album finale "Ground' is a Beatles-esque pop-rock song that sonically pays homage to Zuko's earliest influences. Like the travel-referencing album title suggests, "Miles from a Kiss" proves that all roads sometimes lead back home.
Member Since:
April 22, 2006
Members:
Tornado Ray Powers...bass, 12 string guitar. Ronnie Mitaro...guitars. Joe Lisa.....lead guitar, electric fiddle. Engine Rich Kalinsky....drums.
Influences:
Buddy Holly, The Beatles, The Ramones, Ronnie Spector, Beach Boys, Gerry and the Pacemakers, Simon and Garfunkel, Shangri-La's, Stones, Del Shannon, Everly Brothers, Peter Case, The Plimsouls, Echo and the Bunnymen, Kinks, Byrds, Yardbirds, Dick Dale, The Pretenders, Motown, Smokey Robinson, Holly and the Italians, Four Seasons, Four Tops, Johnny Mathis, Ritchie Valens, Dion and the Belmonts, Eddie Cochran, The Who, Fred Astaire, my brother Walter, Manhattan, Brooklyn, London, Big Sur, To Sir With Love, West Side Story, Endless Summer, Summer of 42, Coney Island, Amelia Earhart, Jack Kerouac, Tallulah Bankhead, subways, alleyways, cloudy days, torrential rain, solitude, ex-girlfriends....and Buddy Holly.
Sounds Like:
Brought to you by:
www.band-flyers.com
Brought to you by:
www.band-flyers.com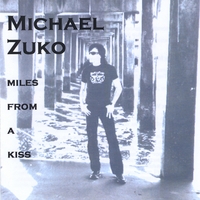 Record Label:
none