Play

Play Next

Add to queue
Play

Play Next

Add to queue

592 plays

Play

Play Next

Add to queue

7,185 plays

Play

Play Next

Add to queue

5,241 plays

Play

Play Next

Add to queue

1,900 plays

Play

Play Next

Add to queue

199 plays
Genre: Garage / Powerpop / Psychedelic

Location London, Please select your region., Un

Profile Views: 64892

Last Login: 5/5/2013

Member Since 11/16/2005

Website www.mydrughell.com

Record Label www.forthesakeofthesong.co.uk

Type of Label Indie

Bio

.. .. .. .. .. .. .. .. .. .. .. .. .. .. My Drug Hell are a West-London power-trio strongly influenced by all things Sixties from both sides of the Atlantic. The band's first album ("This Is My Drug Hell") was recorded at the now famous Toe Rag Studio and gained international recognition with reviews ranging from "Pure Pop Perfection!" (NME) to "A Must Have!" (Q Magazine,) while spending more than three months in the US college radio charts. The single "Girl At The Bus Stop" reached Number One on various radio stations across the States, entered the year's Top 100 on Australia's Triple J at No 57, was voted Single Of The Week on England's XFM, GLR and Radio 1 and has also been used for soundtracks (The Black Circle Boys, Origin Of The Species,) TV themes and a Miller beer commercial. 'This Is My Drug Hell' was recently re-released on Forthesakeofthesong (www.myspace.com/forthesakeofthesongltd or contact via forthesakeofthesong@hotmail.com.) The band's long-awaited second album 'My Drug Hell 2' came out in 2009 also on forthesakeofthesong and is now available on CD, vinyl and download. Three songs from the album (Mysteries Of Love, You Don't Need Me Today and Nowhere Town) were recently used in the feature film The Crew. The band are currently working on their third album provisionally titled the Good Times Are All Gone. More info available at www.mydrughell.com. ............ .. .. .. .. .. .. .. ...... ......Myspace Layout Generator.. by LayoutGeneratorMyspace.com.... To purchase MDH releases from the Forthesakeofthesong shop, please click on the record store here:.... .......... You can also Google titles, or follow one of the album links below:.... iTunes: .. .......... Amazon/Rough Trade/Other:.. ...... .......... ..........

Members

TIM BRIFFA (guitars, vocals), SEBASTIAN KELLIG (drums), DAVID PRESTON (bass) .. ..

Influences

..

Sounds Like

What they say about mdh2: "Next time you're raking through the 'Psychedelia' section of your favourite record store, deciding which compilation of 60s obscurities to purchase, don't. Buy 'My Drug Hell 2' instead. " (JON GORDON-TASTY FANZINE) "Short, sharp and straight to the point, My Drug Hell 2 pays you the compliment of being blunt; firing off watertight tunes packed to the rafters with tall tales of life, love and let-downs. " (OLI SIMPSON-BEARDED) "…a success – heavy on melody and retro charm… sprightly, neat and economical rock and roll. " (THE WORD) "dreamy…much in the way of the same charm they always did. " (NME) "The delicate, husky whispers of Tim Briffa are subtle reminders of how good Ian Brown used to be. " (THE MAG)
Bio:
My Drug Hell are a West-London power-trio strongly influenced by all things Sixties from both sides of the Atlantic. The band's first album ("This Is My Drug Hell") was recorded at the now famous Toe Rag Studio and gained international recognition with reviews ranging from "Pure Pop Perfection!" (NME) to "A Must Have!" (Q Magazine,) while spending more than three months in the US college radio charts. The single "Girl At The Bus Stop" reached Number One on various radio stations across the States, entered the year's Top 100 on Australia's Triple J at No 57, was voted Single Of The Week on England's XFM, GLR and Radio 1 and has also been used for soundtracks (The Black Circle Boys, Origin Of The Species,) TV themes and a Miller beer commercial. 'This Is My Drug Hell' was recently re-released on Forthesakeofthesong (
www.myspace.com/forthesakeofthesongltd
or contact via forthesakeofthesong@hotmail.com.) The band's long-awaited second album My Drug Hell 2 was released in 2009 also through Forthesakeofthesong and is available on CD, vinyl and download. Three tracks from the album (Mysteries Of Love, You Don't Need Me Today and Nowhere Town) were recently used in the feature film The Crew. My Drug Hell are currently working on their third album, provisionally titled The Good Times Are All Gone. More info available at
www.mydrughell.com
. ..
....
Myspace Layout Generator
by
LayoutGeneratorMyspace.com
To purchase MDH releases from the Forthesakeofthesong shop, please click on the record store here:
You can also Google titles, or follow one of the album links below:
iTunes:
Amazon/Rough Trade/Other:
Members:
TIM BRIFFA (guitars, vocals), SEBASTIAN KELLIG (drums), DAVID PRESTON (bass)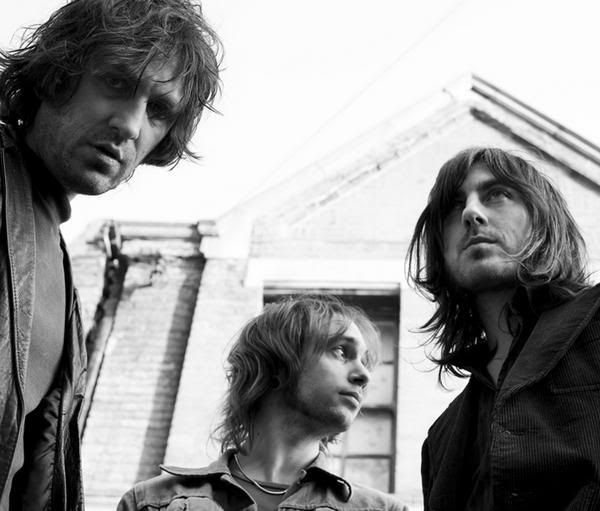 Influences: