Play

Play Next

Add to queue
Play

Play Next

Add to queue

19 plays

Play

Play Next

Add to queue

752 plays

Play

Play Next

Add to queue

1,701 plays

Play

Play Next

Add to queue

1,961 plays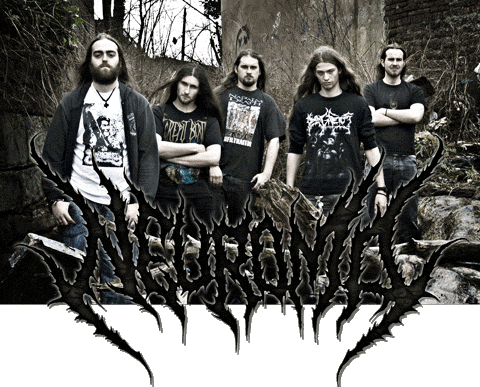 Neuroma are a 5 piece death metal band located in Liverpool, United Kingdom. Mixing elements across the extreme metal genre from death to grind, with twists of thrash and technical death metal, they have created a sound unique to them, bridging the gap between old school and modern metal.

 

Originally forming in 2007, finding their sound early on, they acquired a reputation as formidable live act, able to perform alongside the biggest and best bands in the genre. Their reputation gave them the opportunity to do this when offered slots on shows with bands such as Napalm Death, Decapitated, Obituary, Putrid Pile, Malevolent Creation, Vader and Origin amongst others over the coming years.

 

Releasing their first CD in 2009, a split CD with Dawn of Chaos titled 'Northern Discomfort', Neuroma produced a sonically devastating 5 tracks that received much critical acclaim by press and fans around Europe and also opened further opportunities for tours alongside Desecration, Prostitute Disfigurement and Aeon as well as shows in the Baltic States and further interest from mainland Europe.

 

Working hard on new material since the release of the split CD, Neuroma recorded their first full length CD, titled 'Extremophile', released in 2011 by Grindscene Records. Once again returning to Foal Studios with Chris Fielding to record and produce their unique brand of lyrically humorous but sonically brutal death metal.