Play

Play Next

Add to queue
Play

Play Next

Add to queue

93,441 plays

Play

Play Next

Add to queue

3,084 plays

Play

Play Next

Add to queue

13,534 plays

Play

Play Next

Add to queue

9,473 plays

Play

Play Next

Add to queue

6,993 plays
Jay-Z vs. Örsten - Dirt off your White Flower
Genre: Electronica / Hip Hop / Lounge

Location Paris, Sélectionne ta région., Fr

Profile Views: 150174

Last Login: 4/26/2013

Member Since 7/8/2006

Record Label Pschent

Type of Label Indie

Bio

Welcome to the world of Örsten, an eccentric and emotive place that conspires to draw you into its experimental heart. Awash with classical musicianship entangled in a cut and paste approach, 'Cutworks' adds new dimension to the art of cinematics, hip-hop and traditional instrumentation. The title of his début album refers to the use of cut and paste, a technique that used to form the basis of Örsten's work in the early days. Örsten's ability to manoeuvre between moods of vulnerability ('Fleur Blanche'), terror ('Mediatainment'), and gracefulness ('Adagio Sostenuto'), introduces an adept approach that embraces new styles of music. Örsten's cinematic approach gains clarity through the sonic pulsations of 'War' and 'Don't Make Me Shout', while 'Long Story Short' and 'Between Night and Evening' deliver many sharp gleams of hope. Superimposing synthesizers and melancholic vocals on luscious string harmonies and tender piano solos, 'Cutworks' is altogether meditative and refined.

Members

Influences

Sounds Like
Listen to Örsten's interview in Dans les Oreilles de Jankev #20 – April 29th 2011
Become Örsten's friend on Facebook:



Örsten presents his Pasted Pictures Mix. Features a track from the upcoming album Cutworks:





Read my latest blog entry Record of the Week (updated Nov 28th 2009):








New track Adagio Sostenuto issued on Hôtel Costes Vol. 12 (digital release only).
Available through Beatport (US), Amazon (Europe), iTunes...
Cutworks album out soon.





Check out this Korean coffee commercial
featuring Örsten's "Fleur blanche":

元彬 - MAXIM T.O.P coffee 2008广告



Örsten's track "Fleur blanche" released on the
"Hotel Costes, Vol. 10" compilation: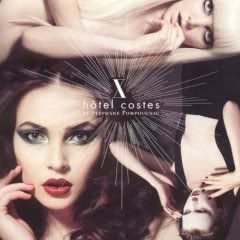 Check it out on Amazon.com or iTunes................................
Member Since:
juillet 08, 2006
Record Label:
Pschent