Play

Play Next

Add to queue
Play

Play Next

Add to queue

875 plays

Play

Play Next

Add to queue

11,148 plays

Play

Play Next

Add to queue

280 plays

Play

Play Next

Add to queue

5,974 plays

Play

Play Next

Add to queue

156 plays
Genre: Country / Folk / Rockabilly

Location BROOKLYN, New York, US

Profile Views: 102788

Last Login: 2/22/2011

Member Since 2/18/2006

Website andyfriedman.net

Record Label City Salvage Records

Type of Label Indie

Bio

.. .. .. .. .. .. .. .. .. .. .. .. .. .... .. .. .. .. .. .. .. .. .. .. .. .. .. .. .. .. .. .. .. .. .. .. His gag cartoons have been published in ....The New Yorker...., but the songs written by.. "hard scrabble singer-songwriter".. ..(Time Out New York).. and .."erudite redneck".. ..(Boston Globe).. ..Andy Friedman.. aren't written for laughs. "Friedman has ..a mastery of wordy self-loathing that many white dudes with guitars would kill for..," says ..Nashville Scene..... .. The title track to his debut studio album, 2006's ....Taken Man .... (City Salvage Records/Rounder Europe), found itself at number ....30.... on the ..New York Post's "207 Best Songs To Download in 2007. .." Other songwriters and performers on the extensive list included ..Amy Winehouse ("Rehab," ..1..).., ..Neil Young ("Dirty Old Man," ..65..).., ..Bruce Springsteen ("Radio Nowhere," ..114..).., and ..50 Cent ("I Get Money," ..205..)... .. .. Nicknamed the .."Hillbilly Leonard Cohen".. ..(Athens News).. and .."The King of Art Country,".. ..(Minneapolis City Pages).. Friedman's .."fractured folk songs".. ..(Los Angeles Times).. explore issues of art, wild dreams, and wanderlust, while celebrating .."those who wash down life's knuckle sandwiches with ice-cold despair".. ..(Time Out New York)... ..NPR's Faith Salie.. adds, "Friedman is not exactly one of those musicians you play while you're paying your bills or cleaning the house. His songs demand that you sit down and listen to them, which is why he is such ..a hot live act...".. .. In January of 2009 Friedman released his sophomore studio album, ....Weary Things.... (City Salvage/Kindred Rhythm), to widespread critical praise. Catch Friedman and his backing band, known as ..The Other Failures..—.."one of the most respected bands on the Brooklyn scene".. ..(Cleveland Free Times)—....in your town soon. .. .......... ..Praise For "Weary Things":.. .. ....THE NEW YORKER:.. "Hard-tack country originals that bear the mark of a true artist. . .Friedman's take on the honky-tonk sound is wholly unique." ......VILLAGE VOICE:.. "[Andy Friedman & The Other Failures] nail the ambivalent impulses confounding the hearts of hard-drinking, Haggard-spinning, middle-aged urban family men everywhere." .... ..UTNE READER:.. "Friedman's serendipitous stories, anchored by a rock-steady Brooklyn-blues backup band, offer an almost clinical examination of the insides of an artist's skull.".. ....INK19.COM:.. "Times are tough, and the tonic America needs is another depressing folk/country act. There's more work than Tom Waits or Dylan's ..Time Out Of Mind.. can handle, and this massive a bailout needs a Hadacol and Robitussin cocktail to level our attitude. With Andy Friedman on the iPod, you'll want to hide the sharp objects and replace the sleeping pills with Tic-Tacs.".... ..FORT WORTH WEEKLY:.. "Intelligent, original country, folk, and blues. . .[Friedman is] a keen observer of himself and what's around him.".. .. ..PHILADELPHIA INQUIRER:.. "A songwriter with an engagingly singular voice.".. .. ..PHILADELPHIA WEEKLY:.. "On their second album, 2009's Weary Things, Friedman and his Failures go about the hazy lazy business of making music that would've fit perfectly into Manhattan's Lone Star circa 1973. The songs are tear-in-your-Scotch dusty country-politan sorts done by an urban cowboy.".. .. ..SONIC BOOMERS:.. "With a voice that sounds like sleep is the enemy and experience is king, Friedman reaches down to drag up big and small truths, drops them inside the deep fryer and out pop real songs, the kind that move you because reality lives within them.".. .. ..PERFORMING SONGWRITER:.. "Country beat poetry. . .boatloads of tangible details per verse. Friedman has cobbled together ragged folk, blues, rockabilly, and country, crumbling old images and sterile new ones, as well as restlessness and tender attachment. It makes for a heady, human picture.".. ..NODEPRESSION.COM:.. "Friedman is writing some unforgettable songs.".. .. ..LA WEEKLY:.. "A weird, potent strain of art-damaged, ragged-but-right country pathology." .. .. ..NASHVILLE SCENE:.. "Andy Friedman has a dark, singular sense of humor it serves him well as a cartoonist for the likes of the New Yorker, and it serves him even better as an acerbic singer-songwriter with a world-weary delivery and a talent for synthesizing heartache.".. .. ..HARTFORD ADVOCATE:.. "Friedman's music is slow, lugubrious, smart and dipped in country heartache, but Friedman — who is also a cartoonist for The New Yorker — has probably more in common with Kris Kristofferson, Tom Waits and even Shane MacGowan of the Pogues, just in terms of a shale-voiced and poetic take of spiritual decrepitude.".. .. ..SUFJAN STEVENS SAYS:.. "I think the world of Andy Friedman. I've always wanted to be Andy Friedman. I want to paint and draw like Andy Friedman. I want to be edgy, sloppy, casual, and good looking. At home, I dress up like Andy Friedman and pose in front of the mirror. I karaoke Andy Friedman. I wear Andy Friedman hats and glasses. I cuss like Andy Friedman. I wear blue jeans and plaid shirts and walk around like Andy Friedman. All the girls want me but I pretend I have a beautiful wife and two kids, like Andy Friedman. On weekends I make a big breakfast for my Andy Friedman family. We go to the park, fly kites, ride bikes, laugh and yell and scream. My life is a glorious Andy Friedman life. Nothing can touch me. I am unstoppable. My imagination is invisible.".. ....GO! BROOKLYN:.. "[Friedman] may just be the truest singer-songwriter in the borough." ......SLANT MAGAZINE:.. "While country music has traditionally been a voice for the disenfranchised rural working class, Friedman co-opts that tradition for a contemporary, urban perspective, and he does so in a way that shows a deep appreciation for the genre's forms and functions. . .["Weary Things"] announces Friedman's arrival as one of the genre's smartest and deepest talents." .. .. ..CREATIVE LOAFING:.. "Part of a fertile NYC scene embracing country and blues roots sans Big City Irony, Friedman's cock-eyed narratives certainly resonate beyond most of what passes for serious country music these days.".. .. ..ROCHESTER DEMOCRAT & CHRONICLE:.. "A dusty, paint-splattered Americana sage.".. .. ..CHARLESTON GAZETTE:.. "An earthy, old-fashioned tour through a new America.".. .. ..A POEM ABOUT "WEARY THINGS" BY OLD CROW MEDICINE SHOW'S KETCH SECOR:...... ..Andy, I wrote a few lines to pass on to the guys, and tell 'em your Weary Things is a pleasant surprise. She been buzzin' round my kitchen like a tipsy bar fly. She been singing for her supper in the dingiest dive. Pilot Mountain to Brooklyn in a single day's drive. .... Andy's Backroom is where Billy shot Stack. He can sniff out a rat either side of the track. Got them new scout eyes, rides ahead of the pack. Dug the bones of Sinclair just to make a quick sketch. Rode Idaho to Winnemucca in one weary stretch. .... Andy can holler, he can shout, he can paint, he don't claim to be more than he claims that he ain't. He's a rockabilly Russian, a Dodgerin' Jew. Stole Snook's guitar from the Audobon Zoo. And if you ain't heard his record, well you really ought to, 'cause it's a certified, genuine American tune...

Members

..CONTACT INFO:.. ........Booking.... Tom Baggott.. Agent, Owner.. TB Artists.. majortom@tbartists.com.. Chris Cate.. chris@tbartists.com.. 802-989-7200.. http://www.tbartists.com ........Publicity.... Cary Baker.. conqueroo.. 11271 Ventura Blvd. 522.. Studio City, CA 91604.. Tel: (323) 656-1600.. cary@conqueroo.com.. http://www.conqueroo.com.. ....Radio.... Brad Hunt, WNS Group.. (845) 358-3003.. Fax: (845) 358-7277.. Bhsabres@aol.com.. ....Label.... City Salvage Records.. Brooklyn, NY.. csr@CitySalvageRecords.com

Influences

Andrew Wyeth, Luke The Drifter, William Steig, Jesse Fuller, Diego Velazquez, Dave Van Ronk, David Berman, Hank Williams III, Marcel Duchamp, Lucinda Williams, Andy Kaufman, Bruce Springsteen, Gus Powell, Paul Curreri, Roy Hobbs

Sounds Like

...... Art Country for lovers whatever color your collar
04:35 | 259 plays | May 16 2007
Bio:
..
His gag cartoons have been published in
The New Yorker
, but the songs written by
"hard scrabble singer-songwriter"
(Time Out New York)
and
"erudite redneck"
(Boston Globe)
Andy Friedman
aren't written for laughs. "Friedman has
a mastery of wordy self-loathing that many white dudes with guitars would kill for
," says
Nashville Scene
.
The title track to his debut studio album, 2006's
Taken Man
(City Salvage Records/Rounder Europe), found itself at number
30
on the
New York Post's "207 Best Songs To Download in 2007.
" Other songwriters and performers on the extensive list included
Amy Winehouse ("Rehab," 1)
,
Neil Young ("Dirty Old Man," 65)
,
Bruce Springsteen ("Radio Nowhere," 114)
, and
50 Cent ("I Get Money," 205)
.
Nicknamed the
"Hillbilly Leonard Cohen"
(Athens News)
and
"The King of Art Country,"
(Minneapolis City Pages)
Friedman's
"fractured folk songs"
(Los Angeles Times)
explore issues of art, wild dreams, and wanderlust, while celebrating
"those who wash down life's knuckle sandwiches with ice-cold despair"
(Time Out New York)
.
NPR's Faith Salie
adds, "Friedman is not exactly one of those musicians you play while you're paying your bills or cleaning the house. His songs demand that you sit down and listen to them, which is why he is such
a hot live act.
"
In January of 2009 Friedman released his sophomore studio album,
Weary Things
(City Salvage/Kindred Rhythm), to widespread critical praise. Catch Friedman and his backing band, known as
The Other Failures
—
"one of the most respected bands on the Brooklyn scene"
(Cleveland Free Times)—
in your town soon.
....

Praise For "Weary Things":

THE NEW YORKER: "Hard-tack country originals that bear the mark of a true artist. . .Friedman's take on the honky-tonk sound is wholly unique."

VILLAGE VOICE: "[Andy Friedman & The Other Failures] nail the ambivalent impulses confounding the hearts of hard-drinking, Haggard-spinning, middle-aged urban family men everywhere."

UTNE READER: "Friedman's serendipitous stories, anchored by a rock-steady Brooklyn-blues backup band, offer an almost clinical examination of the insides of an artist's skull."
 
INK19.COM: "Times are tough, and the tonic America needs is another depressing folk/country act. There's more work than Tom Waits or Dylan's Time Out Of Mind can handle, and this massive a bailout needs a Hadacol and Robitussin cocktail to level our attitude. With Andy Friedman on the iPod, you'll want to hide the sharp objects and replace the sleeping pills with Tic-Tacs."

FORT WORTH WEEKLY: "Intelligent, original country, folk, and blues. . .[Friedman is] a keen observer of himself and what's around him."

PHILADELPHIA INQUIRER: "A songwriter with an engagingly singular voice."

PHILADELPHIA WEEKLY: "On their second album, 2009's Weary Things, Friedman and his Failures go about the hazy lazy business of making music that would've fit perfectly into Manhattan's Lone Star circa 1973. The songs are tear-in-your-Scotch dusty country-politan sorts done by an urban cowboy."

SONIC BOOMERS: "With a voice that sounds like sleep is the enemy and experience is king, Friedman reaches down to drag up big and small truths, drops them inside the deep fryer and out pop real songs, the kind that move you because reality lives within them."

PERFORMING SONGWRITER: "Country beat poetry. . .boatloads of tangible details per verse. Friedman has cobbled together ragged folk, blues, rockabilly, and country, crumbling old images and sterile new ones, as well as restlessness and tender attachment. It makes for a heady, human picture."
NODEPRESSION.COM: "Friedman is writing some unforgettable songs."

LA WEEKLY: "A weird, potent strain of art-damaged, ragged-but-right country pathology."

NASHVILLE SCENE: "Andy Friedman has a dark, singular sense of humor it serves him well as a cartoonist for the likes of the New Yorker, and it serves him even better as an acerbic singer-songwriter with a world-weary delivery and a talent for synthesizing heartache."

HARTFORD ADVOCATE: "Friedman's music is slow, lugubrious, smart and dipped in country heartache, but Friedman — who is also a cartoonist for The New Yorker — has probably more in common with Kris Kristofferson, Tom Waits and even Shane MacGowan of the Pogues, just in terms of a shale-voiced and poetic take of spiritual decrepitude."

SUFJAN STEVENS SAYS: "I think the world of Andy Friedman. I've always wanted to be Andy Friedman. I want to paint and draw like Andy Friedman. I want to be edgy, sloppy, casual, and good looking. At home, I dress up like Andy Friedman and pose in front of the mirror. I karaoke Andy Friedman. I wear Andy Friedman hats and glasses. I cuss like Andy Friedman. I wear blue jeans and plaid shirts and walk around like Andy Friedman. All the girls want me but I pretend I have a beautiful wife and two kids, like Andy Friedman. On weekends I make a big breakfast for my Andy Friedman family. We go to the park, fly kites, ride bikes, laugh and yell and scream. My life is a glorious Andy Friedman life. Nothing can touch me. I am unstoppable. My imagination is invisible."

GO! BROOKLYN: "[Friedman] may just be the truest singer-songwriter in the borough."

SLANT MAGAZINE: "While country music has traditionally been a voice for the disenfranchised rural working class, Friedman co-opts that tradition for a contemporary, urban perspective, and he does so in a way that shows a deep appreciation for the genre's forms and functions. . .["Weary Things"] announces Friedman's arrival as one of the genre's smartest and deepest talents."

CREATIVE LOAFING: "Part of a fertile NYC scene embracing country and blues roots sans Big City Irony, Friedman's cock-eyed narratives certainly resonate beyond most of what passes for serious country music these days."
 
ROCHESTER DEMOCRAT & CHRONICLE: "A dusty, paint-splattered Americana sage."

CHARLESTON GAZETTE: "An earthy, old-fashioned tour through a new America."

A POEM ABOUT "WEARY THINGS" BY OLD CROW MEDICINE SHOW'S KETCH SECOR:

Andy, I wrote a few lines to pass on to the guys, and tell 'em your Weary Things is a pleasant surprise. She been buzzin' round my kitchen like a tipsy bar fly. She been singing for her supper in the dingiest dive. Pilot Mountain to Brooklyn in a single day's drive.

Andy's Backroom is where Billy shot Stack. He can sniff out a rat either side of the track. Got them new scout eyes, rides ahead of the pack. Dug the bones of Sinclair just to make a quick sketch. Rode Idaho to Winnemucca in one weary stretch.

Andy can holler, he can shout, he can paint, he don't claim to be more than he claims that he ain't. He's a rockabilly Russian, a Dodgerin' Jew. Stole Snook's guitar from the Audobon Zoo. And if you ain't heard his record, well you really ought to, 'cause it's a certified, genuine American tune.
Member Since:
February 18, 2006
Members:
..CONTACT INFO:
..

Booking
Tom Baggott
Agent, Owner
TB Artists
majortom@tbartists.com
Chris Cate
chris@tbartists.com
802-989-7200
http://www.tbartists.com ..

Publicity
Cary Baker
conqueroo
11271 Ventura Blvd. 522
Studio City, CA 91604
Tel: (323) 656-1600
cary@conqueroo.com
http://www.conqueroo.com

Radio
Brad Hunt, WNS Group
(845) 358-3003
Fax: (845) 358-7277
Bhsabres@aol.com

Label
City Salvage Records
Brooklyn, NY
csr@CitySalvageRecords.com
Influences:
Andrew Wyeth, Luke The Drifter, William Steig, Jesse Fuller, Diego Velazquez, Dave Van Ronk, David Berman, Hank Williams III, Marcel Duchamp, Lucinda Williams, Andy Kaufman, Bruce Springsteen, Gus Powell, Paul Curreri, Roy Hobbs
Sounds Like: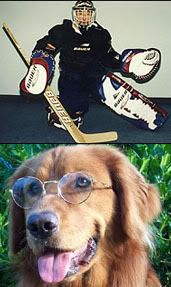 Art Country for lovers whatever color your collar
Record Label:
City Salvage Records