Play

Play Next

Add to queue
Play

Play Next

Add to queue

2,013 plays

Play

Play Next

Add to queue

4,531 plays

Play

Play Next

Add to queue

3,138 plays

Play

Play Next

Add to queue

3,784 plays

Play

Play Next

Add to queue

5,885 plays
Genre: Comedy / Rap / Rock

Location MINNEAPOLIS, Minnesota, US

Profile Views: 54299

Last Login: 11/17/2011

Member Since 3/9/2006

Website www.possibleoscar.com

Record Label Turnidoff Records

Type of Label Unsigned

Bio

Possible Oscar is a Minneapolis, MN based comedy music act that specializes in original and parody songs. Their topics range from video games to nerd love, with stops at comic books and notable Hollywood movie sound effects. They also enjoy wearing T-shirts with their band name on them. Possible Oscar's sound is two great tastes that taste great together; they usually play rock music with layers of guitar and keyboards, but sometimes a little hip hop is in order. Possible Oscar released an EP entitled ..Greatest Hits.. in 2006, then followed with their first full-length album, ....The Wrath of Con...., in 2007. ..Con.. was hailed by fans as "nerdy as a motherf**ing nerdy nerding nerd." The Dr. Demento Show has played several Possible Oscar songs, including "Earn Hollywood Earn" and "Talk Nerdy to Me," and a few of them made the weekly Funny Five countdown. "Earn Hollywood Earn" was selected to appear on Dr. Demento's Basement Tapes 15. In December of 2007, their song "..That Calls for a Wilhelm Scream.." landed at the No. 23 spot on Dr. Demento's annual Funny 25 countdown.

Members

Jared Ringold (vocals, guitar), John Mapes (guitar), Nathan Gerber (bass), Jeff Pearson (drums)

Influences

nintendo, star wars, the beatles, weezer, public enemy, the beastie boys, ll cool j, silly putty, the number 7, run-dmc, g.i. joe, the transformers

Sounds Like

"Weird Al" Yankovic, Judas Priest, Weezer, The Replacements, Green Day
Bio:
Possible Oscar is a Minneapolis, MN based comedy music act that specializes in original and parody songs. Their topics range from video games to nerd love, with stops at comic books and notable Hollywood movie sound effects. They also enjoy wearing T-shirts with their band name on them.
Possible Oscar's sound is two great tastes that taste great together; they usually play rock music with layers of guitar and keyboards, but sometimes a little hip hop is in order.
Possible Oscar released an EP entitled Greatest Hits in 2006, then followed with their first full-length album, The Wrath of Con, in 2007. Con was hailed by fans as "nerdy as a motherf**ing nerdy nerding nerd."
The Dr. Demento Show has played several Possible Oscar songs, including "Earn Hollywood Earn" and "Talk Nerdy to Me," and a few of them made the weekly Funny Five countdown. "Earn Hollywood Earn" was selected to appear on Dr. Demento's Basement Tapes 15. In December of 2007, their song "That Calls for a Wilhelm Scream" landed at the No. 23 spot on Dr. Demento's annual Funny 25 countdown.
Fan-made video for "Captain Mal (Aiming to Misbehave)" by Possible Oscar


---
Possible Oscar merchandise


.. .. .. .. .. .. .. .. .. .. .. .. .. .. ..
 

CD - The Wrath of Con $10
(+$3 S&H in US - contact us for international shipping)

Track List:

At The Con
Raking The Lawn

(featuring Worm Quartet)

Grammar Police
Wolverine
Dead Nintendo
Earn Hollywood Earn

(featuring the great Luke Ski, Sudden Death, and Wyngarde)

The Blog Song

(featuring Sarah Craven)

My Figuas
Talk Nerdy To Me
Never Gonna Beat This Boss

(featuring Carrie Dahlby)

Hayden Christensen
The Room Party Song
Captain Mal (Aiming To Misbehave)
Not ready for the full CD experience?
Individual MP3s are available for sale at The Mad Music Archive MP3 Store.
---
Request Possible Oscar
The Dr. Demento Show has been known to play our music. If you like what you hear, please consider helping this to continue by requesting songs in the following manner:
Online: www.clamhead.com/drd.php
Or E-mail it to: drdemento@drdemento.com
Or call: 1-562-ODD-TUNE
Or write: The Dr. Demento Show, PO Box 884, Culver City, CA 90232
---
Contact Possible Oscar
You can contact Possible Oscar thusly:
Send us a message through MySpace
Send us an email at possibleoscar (at) gmail.com
---
The FuMP
Visit The FuMP for the latest in funny music! The FuMP releases new songs twice a week from the hottest comedy music acts around.
Latest FuMPs:
.. .. .. .. .. .. .. .. .. .. .. .. .. .. .. .. .. .. .. .. .. .. ..
Latest Possible Oscar FuMP:
More Possible Oscar FuMP releases are available
here
.
Member Since:
March 09, 2006
Members:

Bud Sharpe
vocals, drums, eastern mysticism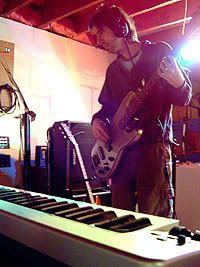 Marshall Stanton
guitars, bass, traditional values
Influences:
nintendo, star wars, the beatles, weezer, public enemy, the beastie boys, ll cool j, silly putty, the number 7, run-dmc, g.i. joe, the transformers
Sounds Like: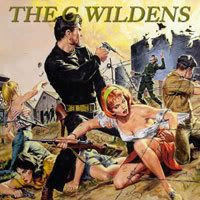 Record Label:
Turnidoff Records