Play

Play Next

Add to queue
Play

Play Next

Add to queue

148 plays

Play

Play Next

Add to queue

97 plays

Play

Play Next

Add to queue

7,587 plays

Play

Play Next

Add to queue

146 plays

Play

Play Next

Add to queue

569 plays
Genre: Acoustic / Electronica / Experimental

Location Porto/Coimbra, PT

Profile Views: 33497

Last Login: 4/1/2012

Member Since 8/3/2005

Record Label insane records (cdr label)

Type of Label Indie

Bio

.. .. .... .. .... .. .. ...... .. .... .. .. .. .. .... ___________________ .. ...... ........~~Drawings~~...... .. .. .... .. .... .. .... .. .... .. .... .. .... .. .... .. .. .. .. ___________________.. ...... .... ..News (january, 18 - 2009) ...... New song added... O Diabo (The Devil) is a song divided in 3 parts: the first is the introduction to the character, the second is a story of the negotiation with the Devil and the third is a final statement. I'll post the lyrics very soon. ....This song will be release this year in the ..TAROT SERIE.. (click to check it out). .. .. .. .. .. ___________________.. ...... .. .. .. .. .. ..News (November, 22 - 2008) ...... Two tracks of ..Prolepse.. are now available on two compilations. One is called ..'We Rise Above'.. and is free to download from the site of ..Lomeanor net label..... The song chosen for this net-cd is Clara Lopes... The site description of this release is .."First compilation of Lomeanor! 13 tracks from 13 artists in folk/neoclassic/ambient/experimental genres"... Click ..HERE... .... The other compilation is a physic cd by ..SkullLine.. with music inspired by Zeitgeist the movie. You can read more info about the ..Prolepse.. song used in this comp (..Euro Blá Blá Blá..) in the news entry from September 1. .. To find the cd click ..HERE....... ..Note: To understand the song ..Clara Lopes.. read this ..BLOG..... I'm making the video of ..Euro Blá Blá Blá... Soon will be online... .. .. .. ...... .. .. .. .. .. .. .. ___________________.. ...... .... ..News (september, 1 - 2008) ...... NEW SONG..This song was made especially for the "free your mind" project that you can check out ..here.. (follow the link to listen the song). All the songs of this project are based on the film "Zeitgeist" (from what I understood, it's an open project, so if you are interested in collaborating, just send a message)... The Zeitgeist movie can be seen for free online. ..official site.. ..The song ..'Euro Blá Blá Blá'.. makes fun of the manufactured European dream and the kind of esoteric spirit that vibrates in all UE propaganda, like if we (Europeans) are part of some superior thing, when, in fact, we all know that this is just business as usual. To do so, I used a ridiculous replay of an interview given by the ultra-ugly and conceited person, the president of the European commission. You can see the interview ..here... .. .. .. .. .. ___________________.. ...... .... ..News (August, 12 - 2008) ....Ó Senhor Tão Novo is a song about a young man that went out of home to run the world. Everyone advise him for the dangers out there, they say he will be killed by assassins, that he will fall in the hands of dark wizards and so on. In the end the young man makes a statement where he says he wants to travel the word, find treasures, etc. .. Read more ....here... .. .. .. .. .. ___________________.. ...... .... ..News (December 7 - 2006) ....Prolepse symbols: after 10 years using a pirate skull I decided that enough is enough and now Prolepse have new major symbols. Read all about why, how, and who... ....here..! .. .. .. .. .. .. .. .. .. ___________________.. ...... .... ..News (october 11 - 2006) ....New song added:..Escândalo is a song of Prolepse's next album, called "Auto das Alternadeiras". No sound was generated directly on the computer, instead, I decided to capture all sounds and then manipulate them. I found out that this procedure leads to much more interesting sounds then those generated by software. .. .. When I have the album finished, I'll speak more about the idea. However, it is nothing more than prostitution. I know it's not an elegant subject but prostitution is an historic inspiration not just for artists, poets and all sort of romantic thinkers, but also a theme for manipulative politicians who use this controversy for elective purposes... and it's an eternal moral and fatal issue. .. .. .. .. ___________________.. ...... .... ..News (July 21 - 2006).... The Prolepse song 'Prototipo' is now available on the compilation 'Honi Soit Qui Mal Y Pense'. .. This compilation is online for free download. ...... neo-folk.it .. .. .. .. .. .. .. .. .. .. .. .. ___________________.. ...... .. .. .. .. .. .. .. .. .. Prolepse - Riso Animal (2008) ...... .. .. .. .. .. .. .. Prolepse - Euro Blá Blá Blá(2008)

Members

Cérebro de Pão

Influences

.. .... .. .... .. .... .. .. .. .... .. .. .... .. .. .. ....Maria Gatista.... .. .. .. ....Luna Stalina.... .. .. .. ....Lulu Marlene...... .. .. ......Discography...... .... .. ....Massacre para a Cabeça,.. Analgésico para o Corpo.... .. ..Massacre for the head,.. analgesic for the body.. .. ..September 2004.. .... 1. Primas.. 2. Baixo Metal Dedos.. 3. 111111111.. 4. 222222222.. 5. De D a G.. 6. Pi-Pi-Pi-Piiiii-Piiiii-Pi-Pi-Pi.. 7. (...).. 8. Forma de Dizer (VTF).. 9. Fogo de Artifício Artificial.. 10. A.. .... .. ....Mundo Dermo.... .. ..skin world.. .. ..August 2005.. .... 1. Desconsideração Dermo.. 2. Corpo Mente Dermo.. 3. Dermo em Bruto.. 4. Dermo e Circo.. 5. Dermo Depressor.. 6. Dermo Consternação.. .. .. .... .. .... .... ....The Devil..(Tarot Series 15).... ..(Tarot Series - 09)....track 2....O Diabo.... .... Myspace.. .... .. .... ....Free Your Mind..comp. II.... ..(KaosExMachina-09)....cd2. track 6....Fábrica Improvisada.... ....download.. .... .. .... ....We Rise Above......(Lomeanor - 2008)....track 3....Clara Lopes.... .... download.. .... .... myspace.. .... .. .... ....Free Your Mind..(Comp. I)......(SkullLine-08)......Euro..blá blá blá.... .... buy.. .. // .... .... myspace.. ........ .. .... ....Falésia.... ..(Enough - 2007)....track 4....De D a G.... .... download.. .... .... .... .......Unreleased 332 Variations Vol 1.... ..(Test Tube - 2007)......332 Variation.. (02 Remix).... .... download.. .... .. .... ....Sol de Pedra Nº 2.... ..(SolDePedra-2006)......Dermo Consternação.... .... contact.. .... .... .... ....Honi Soit Qui..Mal Y Pense.... ..(Neo-folk.it - 2006)....cd2 - track 18....Protótipo.... .... download.. .... ..

Sounds Like
No recent updates in this category.
Why not...
Bio:
.. ..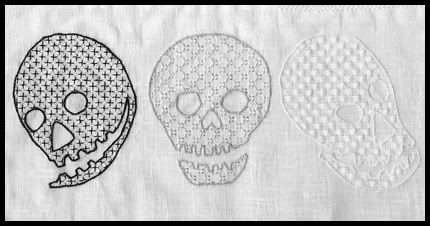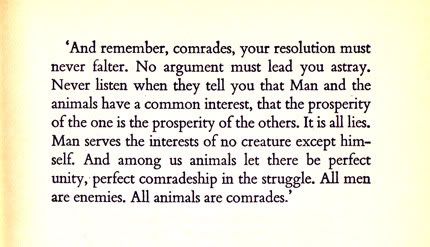 ___________________



~~Drawings~~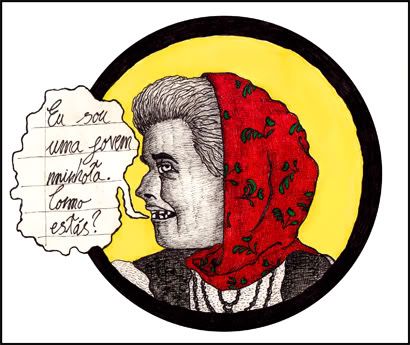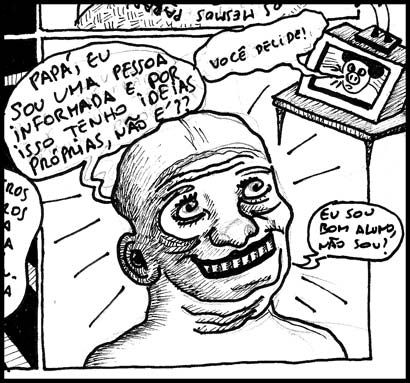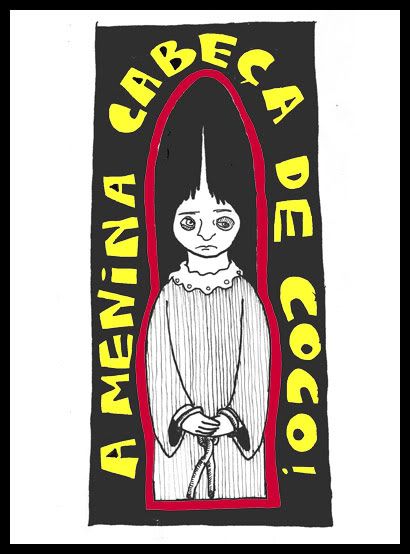 ___________________



News (january, 18 - 2009)
New song added.
O Diabo (The Devil) is a song divided in 3 parts: the first is the introduction to the character, the second is a story of the negotiation with the Devil and the third is a final statement. I'll post the lyrics very soon.

This song will be release this year in the ..TAROT SERIE (click to check it out).



___________________


.. ..
News (November, 22 - 2008)
Two tracks of Prolepse are now available on two compilations. One is called 'We Rise Above' and is free to download from the site of Lomeanor net label.
The song chosen for this net-cd is Clara Lopes.
The site description of this release is "First compilation of Lomeanor! 13 tracks from 13 artists in folk/neoclassic/ambient/experimental genres". Click HERE.

The other compilation is a physic cd by SkullLine with music inspired by Zeitgeist the movie. You can read more info about the Prolepse song used in this comp (Euro Blá Blá Blá) in the news entry from September 1.
To find the cd click HERE.

Note: To understand the song Clara Lopes read this BLOG.
I'm making the video of Euro Blá Blá Blá. Soon will be online.



.. ..

___________________



News (september, 1 - 2008)
NEW SONG
This song was made especially for the "free your mind" project that you can check out here (follow the link to listen the song). All the songs of this project are based on the film "Zeitgeist" (from what I understood, it's an open project, so if you are interested in collaborating, just send a message).
The Zeitgeist movie can be seen for free online. official site
The song 'Euro Blá Blá Blá' makes fun of the manufactured European dream and the kind of esoteric spirit that vibrates in all UE propaganda, like if we (Europeans) are part of some superior thing, when, in fact, we all know that this is just business as usual. To do so, I used a ridiculous replay of an interview given by the ultra-ugly and conceited person, the president of the European commission. You can see the interview here.



___________________



News (August, 12 - 2008) Ó Senhor Tão Novo is a song about a young man that went out of home to run the world. Everyone advise him for the dangers out there, they say he will be killed by assassins, that he will fall in the hands of dark wizards and so on. In the end the young man makes a statement where he says he wants to travel the word, find treasures, etc.
Read more here.



___________________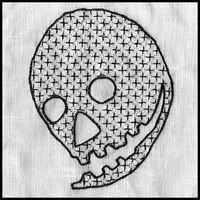 News (December 7 - 2006) Prolepse symbols: after 10 years using a pirate skull I decided that enough is enough and now Prolepse have new major symbols. Read all about why, how, and who... here!







___________________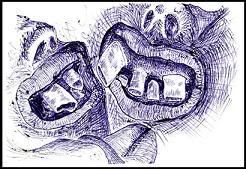 News (october 11 - 2006) New song added:
Escândalo is a song of Prolepse's next album, called "Auto das Alternadeiras". No sound was generated directly on the computer, instead, I decided to capture all sounds and then manipulate them. I found out that this procedure leads to much more interesting sounds then those generated by software.

When I have the album finished, I'll speak more about the idea. However, it is nothing more than prostitution. I know it's not an elegant subject but prostitution is an historic inspiration not just for artists, poets and all sort of romantic thinkers, but also a theme for manipulative politicians who use this controversy for elective purposes... and it's an eternal moral and fatal issue.


___________________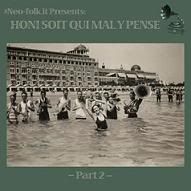 News (July 21 - 2006) The Prolepse song 'Prototipo' is now available on the compilation 'Honi Soit Qui Mal Y Pense'.
This compilation is online for free download.








___________________




Prolepse - Riso Animal (2008)


Prolepse - Euro Blá Blá Blá(2008)
Member Since:
August 03, 2005
Members:
Cérebro de Pão
Influences: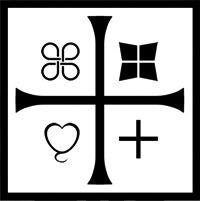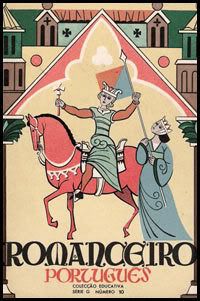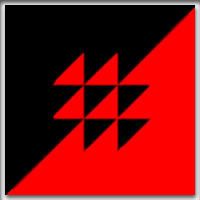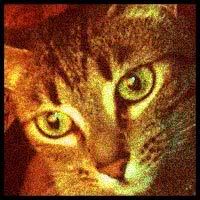 Maria Gatista


Luna Stalina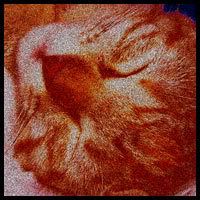 Lulu Marlene
Discography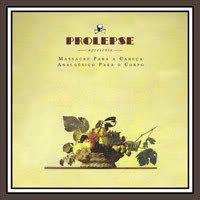 Massacre para a Cabeça,
Analgésico para o Corpo
Massacre for the head,
analgesic for the body
September 2004

1. Primas
2. Baixo Metal Dedos
3. 111111111
4. 222222222
5. De D a G
6. Pi-Pi-Pi-Piiiii-Piiiii-Pi-Pi-Pi
7. (...)
8. Forma de Dizer (VTF)
9. Fogo de Artifício Artificial
10. A

Mundo Dermo
skin world
August 2005

1. Desconsideração Dermo
2. Corpo Mente Dermo
3. Dermo em Bruto
4. Dermo e Circo
5. Dermo Depressor
6. Dermo Consternação



The Devil
(Tarot Series 15)
(Tarot Series - 09)
track 2
O Diabo
Myspace
Free Your Mind
comp. II
(KaosExMachina-09)
cd2. track 6
Fábrica Improvisada
download
We Rise Above
(Lomeanor - 2008)
track 3
Clara Lopes
download
myspace
Free Your Mind
(Comp. I)
(SkullLine-08)
Euro
blá blá blá
buy // .. myspace
Falésia
(Enough - 2007)
track 4
De D a G
download

...Unreleased 332 Variations Vol 1
(Test Tube - 2007)
332 Variation
(02 Remix)
download

Sol de Pedra Nº 2
(SolDePedra-2006)
Dermo Consternação
contact

Honi Soit Qui
Mal Y Pense
(Neo-folk.it - 2006)
cd2 - track 18
Protótipo
download
Record Label:
insane records (cdr label)