Play

Play Next

Add to queue
Play

Play Next

Add to queue

8,333 plays

Play

Play Next

Add to queue

2,650 plays

Play

Play Next

Add to queue

4,043 plays

Play

Play Next

Add to queue

4,671 plays

Play

Play Next

Add to queue

2,637 plays
Genre: Acoustic / Classic Rock / Jazz

Location On the road touring Europe and USA! Home,Seattle, Washington, US

Profile Views: 54449

Last Login: 5/21/2007

Member Since 11/14/2005

Type of Label Major

Bio

.. .. .. .. .. .. .. .. Randy Hansen - Apocalypse Now, Paul Rogers and Jimi Hendrix Tribute. A gifted guitarist and an extraordinary performer, his live shows are always as fast, fiery and furious as his dynamic and demanding playing. Hansen doesn't just commandeer a stage; he takes over the entire block. And he does so with the same fearless certainty as the highest flying aerialist completely without a net. .. Randy was born in West Seattle in 1954, he began playing guitar when he was ten and was introduced to the work of the other Seattle guitarist, Jimi Hendrix, when he was 13. "I didn't understand why, but I was drawn to his music. I began trying to play along with his records, learning how he did it". .. He had his first band at age 16, Popsicle. He turned pro at 18. Hansen recalls, "My mom told me I had to get a job by the time I was 21 or She'd pack me a bag. I left three weeks later and I've been on the road ever since". .. Today his audience is worldwide continuing as a popular draw in America and Europe. A man full of imagination, talent and skill he creates Rock Art and is a Cartoonist. .. DISCOGRAPHY. .. Apocalypse Now, Francis Ford Coppola-1979 Elektra/Asylum. .. Monster, Herbie Hancock-1980 Columbia. .. Randy Hansen- 1980 Capitol Records . .. Astral Projection Live, Randy Hansen – 1983 Shrapnel Records... Classics Live – 1991 Ananaz Records. .. Hendrix By Hansen – 1993 Green Tree Records. .. Old Dog New Tricks – 1996 Green Tree Records. .. More Twisted Christmas – 1997 Atlantic. .. From The Vaults, Prism – 1997 Renaissance Records. .. Egg Lake Shake, Live U.S. Bootleg – 1996 Offengeil Music. .. War & Peace, The Flesh and Blood Sessions – 1999 Radio Mafia Records... Thinking of you – 1999 Rudolf Music. .. Tower of Love - 1999 Live on Tour. .. Good Intentions - 2003... Alter Ego - 2004 Produced, recorded and mixed by Randy Hansen. .. .. FILM SOUNDTRACKS. .. Film Soundtracks including Coppola's magnificent and plain thrilling hit movie, "Apocalypse Now", starring Martin Sheen and Robert Duvall, ranked on the "Top 100 Movie Lists". Hansen is absolutely brilliant in his 16-minute guitar licks creating thrilling sounds of machines of war guns and bombs. .. Apocalypse Now - 1979 Francis Ford Copala. .. Sonny – 2002 Nicolas Cage. .. LA Run – 2005 Josh Cameron. .. .. ON TOUR. .. Toured with 100's of the most talented musicians in the industry... Heart, Noel Redding, Buddy Miles, Mitch Michell, Ritchie Blackmore, .. Stevie Ray Vaughn, John Melencamp, Montrose, Herbie Hancock, .. Beach Boys, Sammy Hagar, Blue Oyster Cult, Sam Kinison, Pat Travers, ..Robert Cray to name just a few. .. ...... .. ...... .. ...... .. ...... .. ...... .. ...... ........ .... - ......

Members

RANDY HANSEN .. Guitar/Vocals .. USA .. KEVIN ADAMS .. Bass .. RICK SPANO .. Drums .. DESMOND HANSEN.. Drums/Turntables .. EUROPE .. UFO WALTER .. Bass .. MANNI VON BOHR .. Drums .. ...... .. ...... .. ...... .. ...... .. ...... .. ...... .. ...... .. ...... .. ...... .. ...... .. .......... .. .. .. .. .. .. .......... .. .. .. .. .. .. .......... .. .. .. .. .. .. .......... .. .. .. .. .. .. .......... .. .. .. .. ..

Influences

Jimi Hendrix, The Band Of Gypsys, Miles Davis, Jhon Coltrane, Led Zepplin, Pink Floyd, The Ventures, Herbie Hancock, George Benson, Richie Blackmore, Eric Gales Band, Buddy Miles, Mitch Mitchell, Noel Redding, Ufo Walters, Manny Von Bor, Rick Spano, Kevin Adams, James Gang, Frank Zappa, King Crimson, BB King, Buddy Merril, Chuck Berry, Earth Wind and Fire, The Beattles, Eric Clapton, Cream, Black Sabath, Metal, Classic Rock, Punk, Alternative, Jazz, Soul, Funk, Sca, Soulful Hip Hop, Turntablism... You name it and there is an artist that inspires me to keep going... From People I play and work with, all the way to someone I just shake hands with... All things inspire me... .. ......

Sounds Like
No recent updates in this category.
Why not...
Bio:
Randy Hansen - Apocalypse Now, Paul Rogers and Jimi Hendrix Tribute. A gifted guitarist and an extraordinary performer, his live shows are always as fast, fiery and furious as his dynamic and demanding playing. Hansen doesn't just commandeer a stage; he takes over the entire block. And he does so with the same fearless certainty as the highest flying aerialist completely without a net.
Randy was born in West Seattle in 1954, he began playing guitar when he was ten and was introduced to the work of the other Seattle guitarist, Jimi Hendrix, when he was 13. "I didn't understand why, but I was drawn to his music. I began trying to play along with his records, learning how he did it".
He had his first band at age 16, Popsicle. He turned pro at 18. Hansen recalls, "My mom told me I had to get a job by the time I was 21 or She'd pack me a bag. I left three weeks later and I've been on the road ever since".
Today his audience is worldwide continuing as a popular draw in America and Europe. A man full of imagination, talent and skill he creates Rock Art and is a Cartoonist.
DISCOGRAPHY.
Apocalypse Now, Francis Ford Coppola-1979 Elektra/Asylum.
Monster, Herbie Hancock-1980 Columbia.
Randy Hansen- 1980 Capitol Records .
Astral Projection Live, Randy Hansen – 1983 Shrapnel Records.
Classics Live – 1991 Ananaz Records.
Hendrix By Hansen – 1993 Green Tree Records.
Old Dog New Tricks – 1996 Green Tree Records.
More Twisted Christmas – 1997 Atlantic.
From The Vaults, Prism – 1997 Renaissance Records.
Egg Lake Shake, Live U.S. Bootleg – 1996 Offengeil Music.
War & Peace, The Flesh and Blood Sessions – 1999 Radio Mafia Records.
Thinking of you – 1999 Rudolf Music.
Tower of Love - 1999 Live on Tour.
Good Intentions - 2003.
Alter Ego - 2004 Produced, recorded and mixed by Randy Hansen.

FILM SOUNDTRACKS.
Film Soundtracks including Coppola's magnificent and plain thrilling hit movie, "Apocalypse Now", starring Martin Sheen and Robert Duvall, ranked on the "Top 100 Movie Lists". Hansen is absolutely brilliant in his 16-minute guitar licks creating thrilling sounds of machines of war guns and bombs.
Apocalypse Now - 1979 Francis Ford Copala.
Sonny – 2002 Nicolas Cage.
LA Run – 2005 Josh Cameron.

ON TOUR.
Toured with 100's of the most talented musicians in the industry.
Heart, Noel Redding, Buddy Miles, Mitch Michell, Ritchie Blackmore,
Stevie Ray Vaughn, John Melencamp, Montrose, Herbie Hancock,
Beach Boys, Sammy Hagar, Blue Oyster Cult, Sam Kinison, Pat Travers,
Robert Cray to name just a few.
..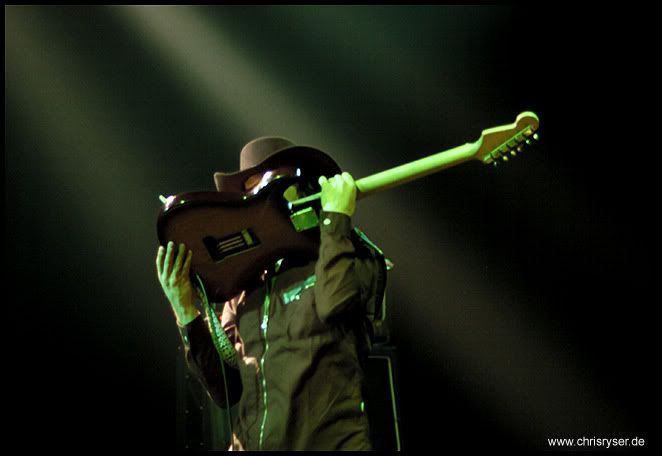 ..
..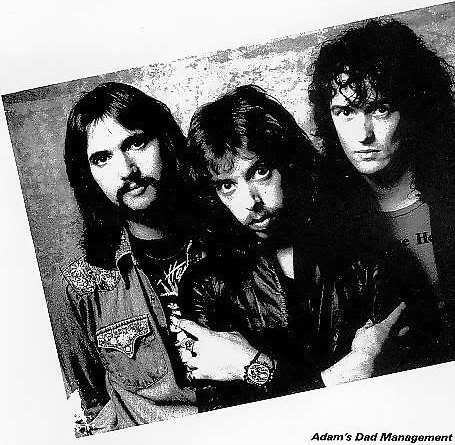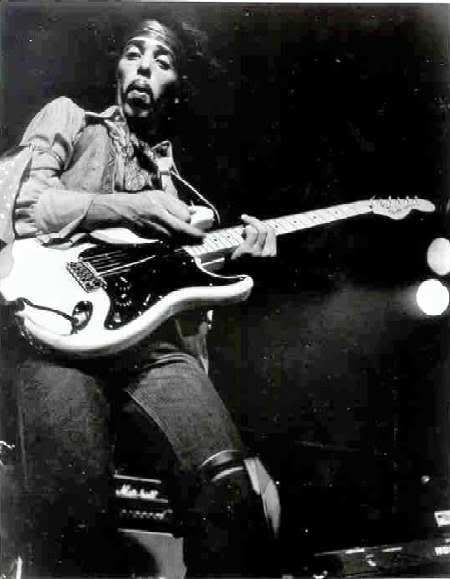 ..
Member Since:
November 14, 2005
Members:
RANDY HANSEN
Guitar/Vocals
USA
KEVIN ADAMS
Bass
RICK SPANO
Drums
DESMOND HANSEN
Drums/Turntables
EUROPE
UFO WALTER
Bass
MANNI VON BOHR
Drums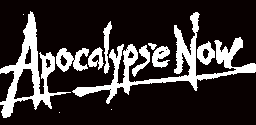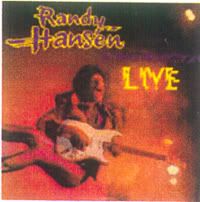 ..
....
Influences:
Jimi Hendrix, The Band Of Gypsys, Miles Davis, Jhon Coltrane, Led Zepplin, Pink Floyd, The Ventures, Herbie Hancock, George Benson, Richie Blackmore, Eric Gales Band, Buddy Miles, Mitch Mitchell, Noel Redding, Ufo Walters, Manny Von Bor, Rick Spano, Kevin Adams, James Gang, Frank Zappa, King Crimson, BB King, Buddy Merril, Chuck Berry, Earth Wind and Fire, The Beattles, Eric Clapton, Cream, Black Sabath, Metal, Classic Rock, Punk, Alternative, Jazz, Soul, Funk, Sca, Soulful Hip Hop, Turntablism... You name it and there is an artist that inspires me to keep going... From People I play and work with, all the way to someone I just shake hands with... All things inspire me...
..