No recent updates in this category.
Why not...
john felice hasn't earned any badges yet... have you?
General

Like I said: Rock, Punk Rock and the art and culture that flowed from them.

Music

No reason to repeat myself.

Pimp-My-Profile.com

Movies

Independent films. Scosese. Altman. I love movies from Hollywood during the Depression...Gangster movies,

old and new.

Television

I grew up in the 60's so you can kinda guess what I was into. Everything from "Hogan's Heroes" to "The Beverly Hillbillies" and lot's more,

I hope

,

I mean I think I remember...

Books

Not ashamed to say that I love to read. Everything from Dickens to Irvine Welsh, Jerzy Kozinsky to Shakespear. Reading about history changed my life.

Heroes

The Beatles, Rolling Stones(get the obvious ones out of the way). Bob Dylan. John Lennon. Kieth Richards. Buddy Holly. Jimi Hendrix. Neil Young. Dylan Thomas. Hunter S. Thompson. William Burroughs. There are more. Really.
About me:
Hey- My name is John Felice, and for the last thirty-six years I have been writing, playing, and I guess more than anything, bearing witness to some of the most important and significant rock and roll and punk rock history made in what is considered one of the most vital and influential scenes in American music history. I would love to hear from people who were around during these times, or those who would be interested in a unique perspective on what was a really great time for modern music and culture. I still write and play much as I always have, though for the past 12 months I have been sidelined by three surgeries on my left wrist, making guitar playing more of a chore than it should be. It's kinda a screwed-up world these days and a sense of humor certainly can come in handy. Music is my true love, and more importantly-rock and roll music. I hate to say it, but sometimes I feel that one could make it thier life's mission to defend r'n'r as it is battered from all sides by what is an increasingly sterile, boring and soul-less onslaught. I could go on but I won't. Anyway, in the future I hope to re-establish contact with old friends of the band's, as well as make new friends. I'll do my best to keep this space informed as to what we are up to, ie. recording, touring and anything that might be of interest. A conversation about music would always be welcome.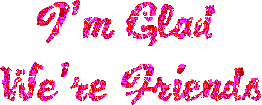 .. .. ..
Kelly Clarkson Idol Layout
and more
Myspace Layouts
at
Skize.com
..
Myspace Contact Tables
MySpace Layouts
Lyrics
Who I'd like to meet:
Yeah, I'd like to meet anyone who shares my passion for rock and roll music, but not exclusively. I am really interested in finding out what is going on out there today, and if we have any common interests. Even though I might be as old as some of your parents, I can assure you, you and I have alot more in common than your folks and me. So, if you are at all curious about what it was like to play with the Ramones at C.B.G.B.'s in '76, or if all the rumors about Johnny Thunders are true, maybe we will be able to talk.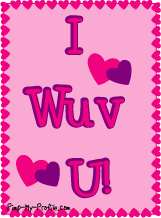 Pimp-My-Profile.com
Status:

Single

Here for:

Networking, Friends

Zodiac Sign:

Capricorn